How to Get a Loan for a Vacation: Finance Relaxation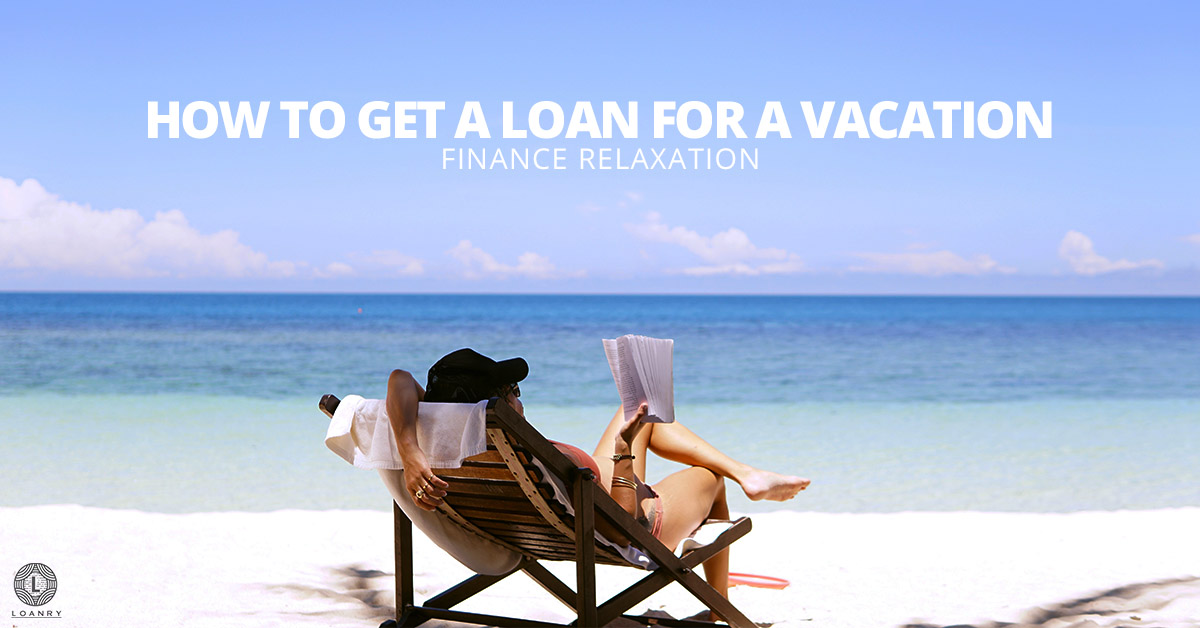 Work-life balance. Who wouldn't want one? It means you work hard then travel hard. It means having fun after a few months of working. However, most working adults say they don't have a travel budget. And if they will save for one, they are unsure as to when they can save enough! With this in mind – is it safe to get a loan for vacation?
If you don't have enough money to finance your vacation, you can take out personal loan for a vacation or vacation loan. Either it is for a planned trip or for a last-minute decision. Before doing so, make sure that you set a budget based on your estimated cost to travel. Here are some tips to make your vacation more affordable.
Getting a Loan for Vacation
A loan for vacation is actually a personal loan you use for this purpose. There are several places you can get this loan from. Here are some suggestions on how to finance a vacation:
Online Lenders
Getting a loan from an online lenders was frowned upon. And some people still consider it risky. And it certainly is if you don't do your research and pick the right lender. This can take a while, we must admit. Especially if you're taking out a loan for the first time. Not only you have to inform yourself about bunch of new terms and definitions, but you also need to understand what you should look for in a lender.
If you think you could use some help with this, Loanry is the right place for you. Our knowledge base is the first step towards getting a loan, because you can find absolutely everything you need to know. Secondly, we also connect you with reputable lenders together with our partner Fiona. And not only that! If you fill the form below, we can even get you offers in the matter of seconds. If you apply and get approved, the money can be in your account by tomorrow, and off you go on a wonderful vacation! You can start the process right now:
Individual lenders
There are individuals who provide loans to their colleagues and friends. These people might ask for collateral or guarantor. If you have a guarantor, you can easily get the cash you need.
For this kind of vacation loan, you might find yourself facing a short payment term. Individual lenders often ask their customers to pay within 2-3 months. Before taking a loan for a vacation trip from them, make sure to check if you can afford to pay them in time.
Friends or relatives
If you are in need, who would you ask for help for? Families and friends would be our first thought. Vacation is an important part of our life. We need it to keep our balance. We need it to regenerate. If you have bad credit, you can take a loan from your family or friends.
You can show your gratitude by paying them in time and with the agreed interest. What is the best part of asking families or friends for a loan? Indeed, you can haggle with their terms. One thing though, make sure to pay as promised.
Vacation Travel Loan with Bad Credit
Should you take out a vacation loan if you have a bad credit score? Of course, it is possible. The only problem is if you will take it from banks. Banks might not approve a bank loan if you have a low credit score.
Vacation loans are like personal loans. You have to pay it with interest. If you want a travel loan with bad credit, your options when it comes to a loan for a vacation can be limited. You might be able to get loans from the following:
Using Credit Card to Finance a Vacation
Would it be a good idea to use a credit card as your loan for a vacation? The answer depends on what credit card you have and the perks that come with it.
According to studies, at least 30% of the world's population is now using a plastic card in everything. They use it for their groceries, for paying bills, and for traveling. A credit card can be used to make hotel reservations, airline reservations, and activity reservations. With the availability of the internet, you can now do everything with your credit card.
When to use credit card for a vacation?
There are times when using your credit card for a vacation it may have some practical uses. Instead of taking a loan so you can purchase plane tickets, you may decide to use your card. You can also use your card to book your hotel or Airbnb accommodation. In addition, if you can find activities offered online like tickets for Disneyworld, you can also use your card to purchase it.
Paying your credit card debt
Before making purchases with your credit card, you should check with your bank first if there are promotions you can take. You can ask for promotions or offers to make your payment scheme lighter.
Debt consolidation
Once your debt is consolidated, you can talk with your bank to arrange a payment scheme for you. If a balance installment plan is available, take it. For credit cards, balance installment plan has an interest rate of .50% to .99% per month. Some have higher rates, so it is best to check with your bank first before using your credit card.
Balance transfer
If you have multiple credit cards, use one card only. Purchase everything that you need for your vacation. Once you are done, call your other credit card provider and request a balance transfer. Balance transfer also offers low-interest payment schemes. Instead of taking out a personal loan for a vacation from, your credit card can save you from bigger interest rates.
0% installment offers
There are credit card companies that offer 0% installment plan to their customers. After making a purchase, you can contact the bank to convert your current purchase to installment. Some might add a minimal fee for this process. As compared to taking out a vacation travel loan, the processing fee for conversion might still be smaller.
Planning an Affordable Vacation
Before deciding to take out a vacation loan, check your wallet first. Then check your credit score. Decide on your budget. Write it down as early as you can. Here are some of the things you have to consider ahead of time.
Where to go?
Where are you planning to spend your vacation? When planning a place to visit, research the estimated cost. If you will travel to any US state, you will need at least $1,140 in your vacation travel finance budget per person. This price includes airfare, hotel, food, and activities.
If you will go known beach destinations, the estimated price is higher during the summer. In fact, most tourist destinations are expensive during summer.
When to go?
Go during off-peak season. The view is still the same. If it's a beach place, it won't be swarming with people. It is not too crowded. Taking selfies won't be a problem. If it rains, it's okay. It won't rain all day unless there is a typhoon.
During off-peak season, hotel prices drop too. You can enjoy the same amenities, big rooms, and complimentary meals for half the price. As long as it doesn't compromise your safety during your visit, you can always choose to go on vacation during the off-peak season.
Where to stay?
Back in the days, there were motels and hotels. Then some business-minded people decided on starting bed and breakfast accommodations. To date, a new type of accommodation has emerged. It is called Airbnb.
Hotels
Vacation is about relaxation. It is about sipping a margarita while dipping in the pool. It is about having your breakfast prepared where the sun rises. Or having a good night sleep in that luxury bed. These are things that 4- and 5-star hotels offer. However, if you are taking a loan for a vacation, you have to stretch your budget. There is no need to stay on a -star hotel unless you are getting a huge discount.
Wherever you go for your summer destination, hotels are always available to accommodate you. As you take out a personal vacation loan for your travel, make sure to spend it wisely. Remember that you are going to pay it with interest. Here are some things that you can consider as you pick the best hotel to stay with.
Location
Location dictates the price of a hotel. If it is in the center of the city or near where activities are, the price is higher. If it is a beachfront hotel, it can cost an arm and a leg.
Do not get swayed by location. If you have a car or your family or group loves walking, take it as an opportunity. Book a hotel that is a kilometer away from the beach and save on nightly rate. Walk towards the beach and enjoy the sceneries around you after.
Promotions
Offseason or not, hotels always offer promotions. When looking for a place to stay, do your research. Search for promotions and discounted rates. You can save some from your loan for vacation trip if you can book a hotel with huge discounts.
Discounts are often offered with their tiered partners. Check your credit card if any hotels in your destination are tied up with them.
Ratings and reviews
Hotels with high ratings mean a higher price. But not all. Some come with great reviews while price remains affordable. Where you can find reviews and ratings?
Check from third-party review websites. Ask your friends who had been in the area for feedback.
Bed and breakfast or Inns
If you are to travel anywhere in the US, you will love their inns. They can help you maximize your loan for a vacation as it cost less as compared to hotels. Inns in the US are mostly easy to find, comfortable, clean, and are managed by the locals. Above it, they are a traveler -friendly.
When looking for a bed and breakfast or inn, you have to consider a few things. Not all inns are comfortable and clean. if you are traveling with your family, make sure to check these three things.
Location
If you are traveling with kids, check if it is near grocery stores. Who knows what you might need. If you can find an inn near tourist spots, opt for it. if you are commuting, look for a place near terminals or bus stations.
Promotions
Although you cannot find promotions online, you can check from local websites if a certain inn has a promotion. You might also get it from a friend. Inns often advertise their business through free social media sites like Facebook and Instagram. It is also worth checking.
Ratings and reviews
It might be difficult to find reviews for local inns. However, you can ask friends who might have visited your tourist destination. Their social media accounts might have reviews that you can check as well.
AirBnB
Airbnb is now getting popular. These are fully furnished homes offered to tourists and guests. Though the price is almost the same with hotels, AirBnB's provide additional amenities like a real house.
To cut expenses as you just rely on your loan for a vacation, booking an AirBnB is advisable. You can just cook your meals instead of eating at restaurants. This is highly practical if you are traveling with a group.
Things to consider
Before booking an Airbnb, you should consider some factors such as the following:
Location
Where is it located? Is it a condominium? Is it a rest house? A vacation house turned into an Airbnb? Is it kid friendly or elderly friendly? Would there be a parking lot for your car?
Promotions
AirBnB's can be booked via their website and app. Download their app on your phone to check the available homes in your destination. Sometimes, there are promotions up for grab as well such as discounts and free night (number of nights stayed required).
Ratings and reviews
AirBnB&'s are also rated by their customers. Before booking a particular place, you can check the reviews that their customers left. You can use the said reviews as a guide in choosing the best AirBnB that will suit your need and budget.
Trip plans
As you plan your affordable vacation, you have to make plans as well. Plan the number of days you will spend in a particular place. What tourist spots are you planning to see in the said city?
Make an itinerary. Make it flexible. With an itinerary, you can determine your budget. This will help you manage your vacation travel finance plans properly.
DIY
DIY or do-it-yourself is a type of itinerary where you plan your own trip. You follow your own timeline. Follow your time. You visit places you want. This is good if you are independent and you are confident with your map-reading skills.
With DIY, you have the freedom to choose and do what you want.
Advantage
Own your time
Don't have to follow a strict timeline
Can do what you want
Can see what you want
Disadvantage
You might miss some great tourist spots or activities
It can get more expensive if you are not familiar with the place and your destinations
Can be time-consuming
Go solo
Before, it is hard to find a vacation companion. The internet has changed this. Social media posts have encouraged people to take vacations. Most people are now taking vacation travel loans to see the world. However, being with someone can make the trip more expensive. So why not go solo!
Going solo is good if you can handle solitude. If you are the type of person who loves silence, this is good. Going solo means you don't have to worry about satisfying your companion. Traveling solo is just about being happy and relax.
Invite friends or in group
If you cannot travel alone but want a cheaper vacation, invite your friends or family. You can split the price then. With a bigger number, the price can get cheaper as well. Imagine if you are renting a boat for island hopping on your own for $1000 versus dividing it into 10!
There are pros and cons of being in a group. The best advantage is being able to save. If you don't have to spend much on vacation, then taking a small vacation travel loan may be all you need.
Join groups from travel companies
The travel industry is booming. There are now different companies that offer group travels. These groups can be found online and thru social media.
These travel companies provide an itinerary, transportation, food, and accommodation for a cheap price. You will be joining a group of other 10 or 20 individuals that don't know each other as well. Aside from having a cheap vacation, you will get to know a lot of new friends if you do this.
Conclusion
Everyone needs a vacation from time to time. If you don't have the budget now, one option is to take out a vacation loan. Don't wait for your body to get burn out. Taking a loan for a vacation is better than feeling sorry for the things that you missed because you avoided traveling. If you are having issues with your credit score, ask for help. Creditry.com can help you manage your finances, debts, and current financial circumstances when you review your credit history. With their help, you may be able to improve your credit score in time so you can take a loan for a vacation with more reasonable finance cost.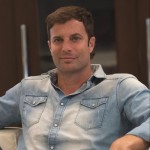 Ethan Taub
( Creator of "The Financial Goal Mall" )
Ethan founded Goalry, Inc in Dec 2016 with the mission to build the world's first and only Financial Goal Mall. One place to reach financial goals and comparison shop for any money matter. Taub invents the IP for the finance stores within the mall, while overseeing various aspects of the company. He also has orchestrated the company's earned media across the finance stores: Accury®, Billry®, Budgetry®, Debtry®, Cashry®, Creditry®,  Loanry®, Taxry® and Wealthry®. This includes over 1200 blogs, 400 videos, thousands of social post and publications that have been featured across the web.