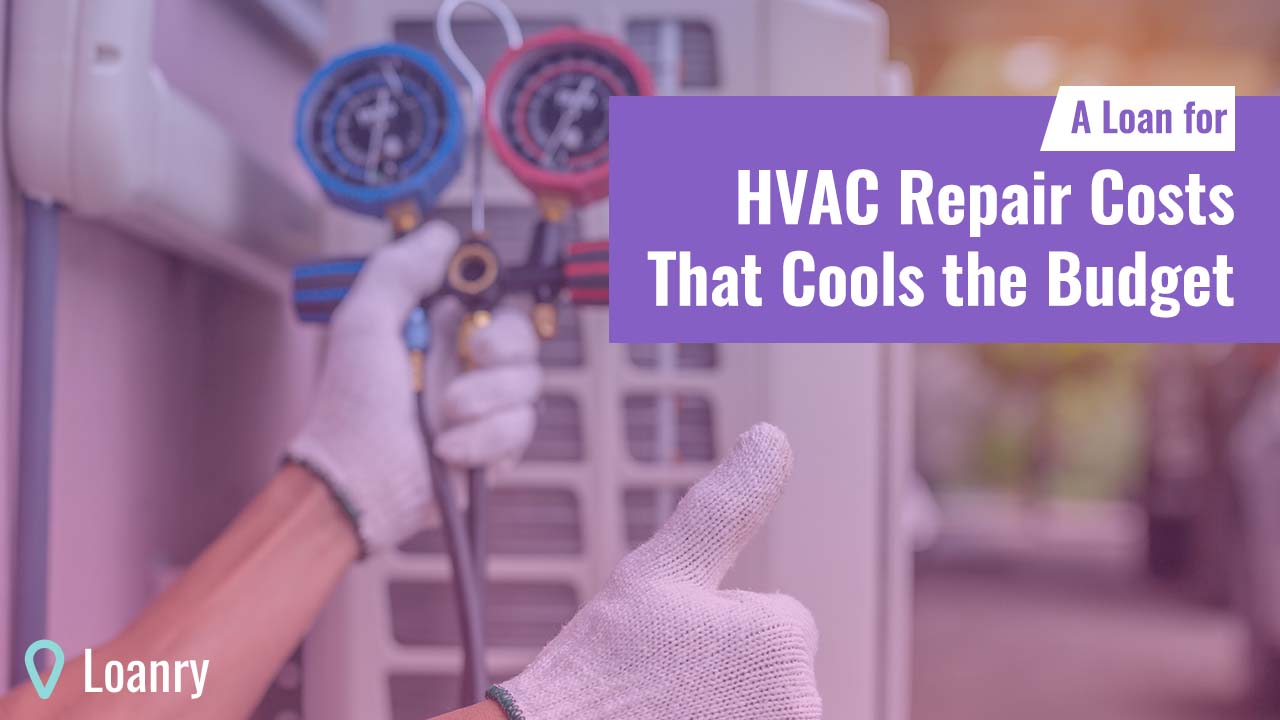 Summer hits and the temperatures begin to soar. You try to hold off turning on the AC because you can already imagine the sky-high bill. You ask yourself, can we wait another week or two before we turn on the AC? Will fans get us by until then? You sigh because you already know the answer is a resounding no. As you move to turn your AC on, nothing happens. You stand there in utter disbelief. You press the button again only to be met with the sound of silence once more. It looks like your AC unit may be broken. You walk away dreading the cost of the repair bill. As you ponder what to do, an idea forms. Perhaps you can apply for a Loan for HVAC Repair and pay the loan back over time. However, you wonder where to start and where to look.
Are There Loans Specifically For HVAC Repair?
The short answer to this question is yes and no. Often a home repair loan is designed to include the repair or the replacement of an HVAC system along with other large home repair projects. In a sense, a home repair loan is a loan for HVAC Repair. In most cases, people aren't able to comfortably pay for the repair or replacement of an HVAC system. Or they may not want to come up with that much money out of pocket. A loan may be a practical way to get the repairs you need without breaking the banking or delving into your savings. This can be a particularly good idea if you can get a low-interest rate.
What Are the Benefits of Getting a Home Loan for HVAC Repair?
This question is best answered by considering what a home repair loan is and how it works. A home repair loan is designed specifically for the repair and the renovations of your home. The loan amounts can be quite large for this type of loan. The interest rates often range from three percent to as much as eighteen percent, depending on your credit. The terms can be equally as diverse. The terms can be as short as twelve months and as long as seven years. Once you apply for these loans, a decision is usually made fairly quickly. And the money can be in your account in as little as a day or two. You can get this type of loan form credit unions, banks, and other online lenders that offer this type of loan.
A home loan makes improving your home affordable because you're not required to come up with a large amount of money. This is the most obvious benefit. However, another obvious benefit os the fact that you may be able to gain access to more funds than you could come up with on your own. This may make it easier to afford a netter quality HVAC system.
Other Benefits of a Home Improvement Loan
There are other benefits that many loan applicants may not be fully aware of. You will generally have many lenders to choose from, in addition to lower equated monthly installments or EMI's, and very little paperwork. You also have the flexibility to use the loan money for a wide variety of different projects which is a real plus. Most of us can't conjure up large sums of money. This is why these types of loans can be a lifesaver if we use them correctly. Even if we can come up with a large sum of money, no guarantee using such a big chunk of money wouldn't hurt other parts of our lives. For most of us, paying for the repair of something substantial, out of pocket, would be financially devastating.
Other Things to Consider…
There are many obvious and not so obvious benefits to obtaining a home repair loan. However, there are some other things that you should think about as well. High-interest rates, the inability to pay the loan back in a timely fashion, and possible denial or some other not so favorable things that you should consider. If you are denied it will reflect negatively on your credit. Conversely, even if you are approved, if the interest rate is high and you have difficulty paying the loan back according to the terms, this reflects negatively as well. This is why it's a good idea to put in the work and do your homework. So that you secure a loan that you can afford with terms that fit your circumstances.
Different Types of Loans That Can Be Used for Home Repair/HVAC System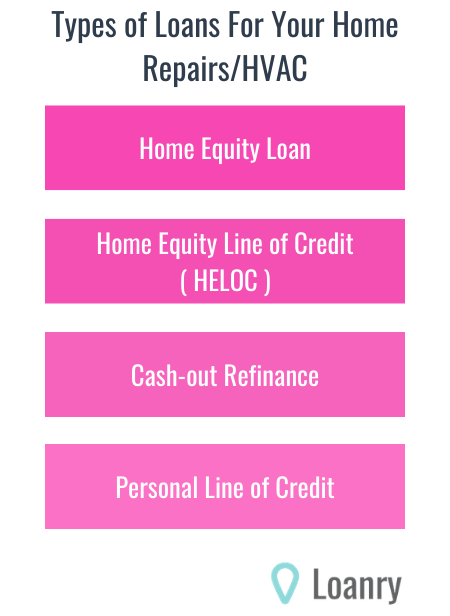 There are several different types of loans that you can apply to secure funding for your home repairs, in particular your HVAC system. Applicants can choose from a home equity loan, a home equity line of credit or HELOC, a cash-out refinance, and a personal line of credit. All of these loans will allow an applicant to gain access to funding for their project for HVAC repair or replacement. A home equity loan will allow access to a lump sum of funds, whereas a home equity line of credit works like a credit card allowing a person to use the credit as needed and when needed.
A cash-out refinance allows you to use your home equity to acquire funding for your home repair projects. If your original mortgage was $200K and your home appraises at $275K, you can pull out an additional $75K and get a new mortgage which includes the $75K in your payback amount.
You can also consider applying for a personal line of credit that doesn't require any collateral. These loans are best to secure for no more than the amount that you need for your home repair project. These loans can be used for anything. But are also a good choice to finance an HVAC system or repair it.  You should also consider looking into home improvement loans with no equity. Different loans will provide different benefits.
However, think about what's most important to you and your unique financial situation. These are the thoughts that will help guide you to make a good choice. Don't rush. Take your time. Most of these loans will take some time to pay back. This is one of the many reasons why you should choose wisely. Once you sign on the dotted line, it may be difficult or even impossible to reverse your decision. The race is not won by the fastest, but the steadiest. Do your homework and leave no stone unturned.
Government Funding
The government also has loans earmarked for home improvement. The government often has programs that target the elderly or low-income people to help pay for home improvement. Local governments may offer loans specially designed to target disadvantaged or elderly people. However, FHA Title I Property Improvement Loans are also government-funded loans that can be both secured and unsecured and help people secure the funding they need for their home improvement projects. The interest rate is set by the lender and your credit usually has to be good to secure this type of loan.
Will It Be Difficult to Get Approved for a Loan for HVAC Repair?
If you plan to use a home improvement loan to replace or repair your HVAC system, getting approved for a loan shouldn't be impossible. Even people with terrible credit can usually get approved for these loans. However, the interest rate and the terms will probably not be as good as they would be for someone with good or at least decent credit. In terms of interest, lenders will consider your age, credit history, and your income of course. If you have an account with the lender you are trying to get a home improvement loan with there is a strong chance you will be able to get a lower interest rate because you are already a loyal customer.
Don't Despair If You Have Poor Credit
Even people with poor credit have options when it comes to finding funding for a Loan for HVAC repair. Although having good credit improves the chances of you getting approved for a wider range of funding with better terms and interest, it's not the end of the world if you don't have the credit to secure this type of funding. People with poor credit still have a wide variety of funding options. They may have to settle for higher interest rates and terms that may not be the most competitive. People with less than stellar credit can look for private loans, consider a co-signer, and look for alternative forms of funding. Microlenders may be an option as well. The main point is that your credit shouldn't prevent you from getting the funding you need because there are loans designed for all types of credit.
The Average Actual Cost of a Loan for HVAC Repair…
One of the greatest errors when it comes to home repair is underestimating the actual cost of your home repair project. Most people think that it won't cost any more than $3k to repair or replace an HVAC system when the actual cost hovers a little above 5K. One of the first things you should do when it comes to looking for a Loan for HVAC Repair is to discover what it will cost to repair it. Once you have a basic understanding of what it will cost, you can move to the next step. However, take a good hard look at what it would cost to take out a loan to fix up house.
Once you have done your research and determined how much you need to borrow for your loan for HVAC repair, you can start the application process. There are several things that you will need to consider before you apply for a loan. However, your first consideration should be your eligibility. It makes no sense to apply for loans that you're ineligible for. This is why you need to consider the factors that will enhance your eligibility before you apply.
Eligibility is often determined by your debt to income ration, loan to value ration, and credit history. These are the focal areas that lenders will zero in on. If these areas are favorable this will show that you're qualified or eligible for the loan. If you have issues in these areas, you may want to consider taking some time to work on the issues that may make you ineligible or less eligible. Reduce your debt and consider other areas that may way heavy on your eligibility.
The Pre-application Process – 

Consider What Loan Terms Would Be Best For You

Another focal area should be the terms of the loan you are seeking. In other words, how quickly can you afford to pay off the loan? This is an important question to consider. If you can afford to pay the loan off quickly, a short term loan may be your best bet. However, if time is an issue and you need lots of it, getting a loan that will provide you with flexibility and time to pay it off, might be your best bet. Leep in mind that this is an intensely important question and that you must be honest with yourself.
Taking the Leap
Once you have covered all of your basis, you can set out to choose a Loan for HVAC Repair. As discussed earlier, there are many different types of loans you can choose from. However, you want to choose a Loan for HVAC Repair that's going to reflect and compliment your current financial situation and credit. This means that you shouldn't pursue loans that require A1 credit if you know yours is less than stellar. Stay in your lane.
However, you don't have to limit yourself. There are a wide variety of different types of loans that you may be eligible for. You may want to determine if you want to pursue a secured or unsecured loan as part of the pre-application process as well. Once you determine the type of loan you want to pursue, focus on getting information regarding the APR of the loans you are interested in, as well as the qualifications, fees, and repayment terms. Focus on your unique situation and apply for the loan that accommodates your situation the best. Investing in the repair of your HVAC system is a smart and savvy move. Not only will the repairs restore your system, but they will also help it to run more efficiently which should help save money.
A Loan for HVAC repair will help build equity into your home. A well-functioning HVAC system is essential. Who can go summers without running the AC or winters without the use of the heater? Very few of us live in climates where we won't need these two vital necessities at some point or for some time. This investment is well worth it, for your comfort and well being in addition to the equity of your home if you plan to sell it in the future.
Final Thoughts
Investing in a Loan for HVAC repair is wise. However, you should navigate this big investment wisely. Consider your financial situation and make sure that you take your time and explore all of your options. After all, you never know what you don't know. Poor credit or a limited budget shouldn't necessarily stop you in your tracks when it comes to these types of loans. Many people are still able to get home improvement loans as well as other kinds of land and they don't have the best credit. This is why you must be honest with yourself when it comes to your financial situation. This honesty will help you choose the best loan for your particular situation.
Most of us can't sit through a summer without an HVAC system that functions optimally. Nor can many of us sit through a winter with a heater that's on the blitz. A Loan for HVAC repair helps you to budget this big expense. And not go broke trying to repair essential components in your home. Do the math and don't be afraid to consider alternative sources if you need to. However, read the fine print, regardless of the type of loan you decide to invest in. This will save you worry and despair from not reading the fine print. Leave no stone unturned and find the best Loan for HVAC repair for your particular situation.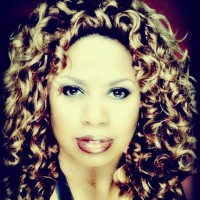 Nwayita is a personal finance writer who knows the value of getting the most out of her dollars. She understands that financial savvy is the key to making her budget stretch. She takes pride in sharing her financial planning and spending advice generously and prolifically. Her passion lies in helping millennials, as well as people of all ages and from all walks of life, develop rich habits they can use for life.