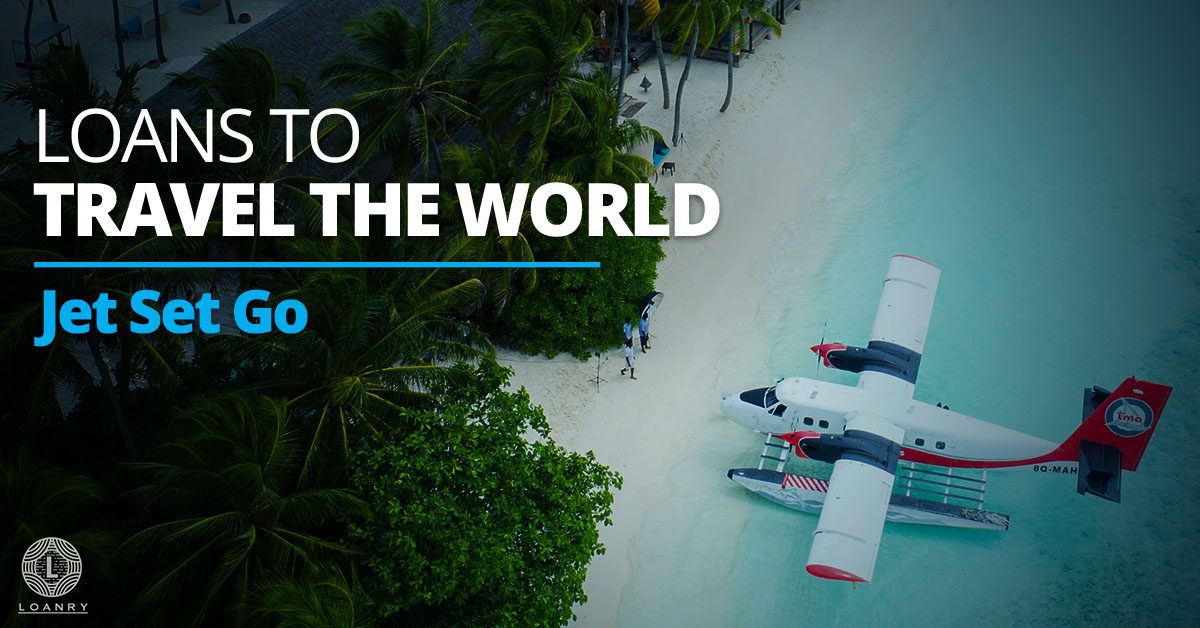 I love to travel. I made it one of my life's goals to visit every country in the world at least once before I die. At last count, I visited over 150 countries so far. More than once, I bought an "around the world" air ticket that allowed me to fly in a big circle on an airline to every city I could put in a line that they serviced without having to go backward (which is usually the rule). At one point, I even took out loans to travel the world, but I paid it back with money I made on the trip.
Time is Money
I never had that much trouble getting the money together to go on my trips. In fact, it is even easier now to do this with the availability of world vacation loans. I learned how to travel very cheaply and even worked while on my trips.
I washed dishes in restaurants to get a meal, sang and played guitar for tips. To top off my travel budgeting plans, I slept on sofas, floors, and outside in tents. Then to make some extra cash I even taught conversational English. I felt like I could go anywhere and survive especially with the easy loans to travel the world.
I found that it was harder to get the time off to take a trip than it was saving or borrowing the money necessary to pay for it. This is when I learned how to work as a freelancer on projects and not be tied to a particular job in one location.
Financing Travel – Is it worth it?
The biggest expense for world travel finance was the airfare. So, I became a legitimate air courier (not a drug mule). I took a piece of luggage filled with legal papers and other documents. It weighed exactly the limit for the free baggage allowance. For my personal goods, my limit was what I could jam into a carry-on bag. This was super fun because I would never know when the next trip was coming or where I might be going. I went to over 25 countries this way for free.
If I did not want to fly now and pay later, I would work as a crew on a freight ship or a cruise ship. Some companies allowed me to go on a route, take some time off when I got to a port in another country and then return at a later date. I was paid to get to where I wanted to visit. Since I wanted to see everywhere, I was happy to go along.
When I took out a world travel loan I could live in high style at my destination and then use my pay earned on the return trip to pay off the loan. I even found out recently that there are vacation loans for people with bad credit.
Where to Get a Loan for Travel if You Need One?
If you're considering getting a loan for your next journey, you can do that here, on Loanry. As a matter of fact, we can get you offers in the next couple of minutes if you fill the form below. We're working together with Fiona to connect you with credible lenders who may be willing to lend you money based on the information you provide us right now. If you're asking yourself why would you go through Loanry and not do your own research, that's a great question! Doing your own research is always a good idea, but getting some help from professionals in the industry is also smart. We encourage you to learn everything you can about loans, financing different things, and various lenders, but you can always count on Loanry to help you out and make the process faster and simpler.
One time, I left the USA and went around the world through Asia, the Middle East, and Europe before flying back through Canada to the USA. I made dozens of stops over a two-month period.
Adventures Down South
Another time, I went on a trip to all of the capital cities of the countries in Central and South America. That was a crazy trip because it seemed like everywhere I went there was some kind of trouble.
In Ecuador, there were political riots in the street. I watched the police use water cannons to disperse the crowd that gathered in the main square in Quito that was just below my hotel window. I was not in danger but it was a wild scene to observe.
In Peru, there was an earthquake. After the earthquake, a restaurant in Lima was fire-bombed as part of a political protest. A few minutes before, I wanted to get a table at that restaurant but it was too full, so I had to eat at another one around the corner. Imagine my surprise when I heard the commotion and went to see what was happening. The restaurant was on fire from a Molotov cocktail. Nobody got hurt but the restaurant burned down.
Time for Rock n' Roll
When I went on to Bogotá, the capital of Columbia, the city water had been off for a week with no end to the emergency in sight. I only stayed one day to visit the gorgeous gold museum and then left. It was one of my favorite experiences, because I had tickets in Buenos Aires, Argentina for a triple rock concert with a performance of Pink Floyd, Yes, and the Rolling Stones.
I could hardly wait to see three of the greatest rock bands of all time performing in a single show. I imagined how the performers could share the stage together. Just before the concert date, the Falkland Islands crisis broke out and suddenly the UK was at war with Argentina. Being American, I had no problems Buenos Aires but it was sad that the concert canceled.
In spite of all these bad things that went wrong on that trip, I still had a wonderful time. I went out in the streets to hang with the people and went to the smaller bars and restaurant. That is when I ate street food from pushcart vendors and drank cheap beers. I ate huge steaks in Santiago, Chile that were the best I ever had.
I fondly tell my friends stories about that adventure that I now call the "Breaking News" trip. Don't like the idea of such an adventure? You can take loans to travel the world and stay in five-star luxury resorts instead if that is your preference. I just think that staying only in your home country all your life is rather boring.
Lugano, Switzerland
The get to Lugano, fly to Milan, Italy and take the bus. The bus goes through the Swiss mountains. It passes one picturesque village after another. It goes through many tunnels. Be sure to sit in the front on the right side and in the front seat if possible so that there is nothing blocking your view.
When the bus comes out of the last tunnel to reveal Lugano sitting by its gorgeous lake, the view is breathtaking. It will make you cry with delight! This is a wonderful way to use loans to travel the world
Have a cup of espresso at one of the little cafés and get to know some locals. Since the cafés are tiny, you are welcome to join any table that has an open seat. Eat dinner at one of the restaurants on the lake. Talk into the wee hours of the morning about life, art, philosophy, and other things. You will enjoy a wonderfully intelligent conversation with the Swiss locals who are polite, charming people.
Amsterdam, Holland
I don't usually smoke marijuana; however, since it is nearly everywhere in the coffee shops of Amsterdam, I thought I should at least give it a try. I went to the Jamaica Café to smoke a spliff, which is a kind of big rolled pot cigar. The Rastafarian there, who helped me pick out some smoke, advised me to "Go slow, man."
After a couple of puffs, I felt like I was floating while giggling about it. The reggae music took on a heightened sense of rhythm. Very nice. A happy way to use loans to travel the world.
Then, I got really hungry. Luckily, there are snack food stands lining all the streets in Amsterdam with candies, cakes, biscuits, cookies, finger sandwiches, slices of pizza, brownies (with or without pot in them), gummy bear candies, fruits, pies, cheeses, ice cream and so much more. Almost everything is in bite-sized portions. I ate my way down one side of a long walking street and then the other side on the way back.
Paris, France
I cried when I recently saw the news of the Notre Dame Cathedral on fire. The last time I was in Paris, I went out partying all night and then went to the gym to take a shower and change into clean clothes in the morning. Then, I went to the cathedral to sit for hours in a kind of meditation/napping way to get some rest during the day.
Sometimes I went outside to the public parks. There is no need to pay for super expensive hotel rooms in the wonderful Parisian summers, especially if you like to party all night. You can spend your money from loans to travel the world on partying instead of on hotels.
In Paris, you can spend a lifetime looking at the artwork in the Louvre museum. Even if you never tried drawing before, get a big artist's pad of paper and sit in the Louvre in front of a favorite painting. Then, try to sketch it. You may end up with a sketch that looks like a third-grader but who cares? It is a souvenir of your time in one of the best museums in the world.
Tokyo and Kyoto, Japan
Go to Tokyo and you will experience a city as big as New York that is so clean you will not see even a gum wrapper on the sidewalk. Even though the city has a massive population, there is almost zero risk that you will experience any violence or crime. Even young women can walk alone without feeling afraid.
There are no guns in Japan, except rifles for use by professional marksmen and hunters in rural areas. No handguns at all. Even the police do not carry guns.
Imagine the serenity of being in a country with a population that is a little over one-third of the USA, in a land area that is the size of California, which never has mass shootings or gun violence. Then, you will understand the beautiful peacefulness of Japan. Visit the temples and Zen gardens to enlighten your spiritual awakening.
If you come in springtime, take the bullet train that goes almost as fast as a plane to Kyoto. There you can see the magnificent cherry trees in full bloom. Japan should definitely be on your bucket list for the use of loans to travel the world.
Chang Mai and Phuket, Thailand
Ride an elephant and enjoy a tasty meal in an outdoor restaurant in the jungle. After seeing a jungle that is so amazingly green, take a trip to the beaches of Phuket for superb relaxation in the sunshine and ocean water. It is worth it for travelers to take loans to travel the world just to visit Thailand. Thai people are very friendly and delightful.
Marrakech, Agadir, and Casa Blanca, Morocco
This is an interesting country. There are camels to ride on the outskirts of Marrakech. In the center of the city, there is a market that sets up at night as a big outdoor food court. Take a side trip to the beach at Agadir. Visit Casa Blanca and pretend you are one of the stars in the Hollywood classic film of the same name. Going to Morocco is a bit like going back in time and an excellent use for loans to travel the world.
Taxco, Mexico
This is a tiny colonial village in the mountains between Mexico City and Acapulco. Forget the big cities in Mexico and stay away from the northern border. Mexico is wonderful for its small towns and villages. This is a great way to use loans to travel the world.
I spent many months traveling by luxury buses that are air-conditioned and inexpensive. I traveled at night between tiny towns, slept on the bus and got off the bus whenever I felt like it. Plus, I did all my work on the Internet from cyber cafes along the way to pay for the trip.
How to Pay Back a Loan – (Slightly) Unconventional Style

Learning how to create a job makes it easy to get to places and with the added help of a loan for travel, it is really easy to plan an affordable vacation. Forget about the need to stay in hotels. The only time I stay in hotels is when I get a free room for working there. If you have to rent rooms in houses, which is much more fun.
I once got a job painting the rooms at a hotel in New York. I arrived in New York City with $5 in my pocket. However, I found a cheap hotel but did not have the money to rent a room. I talked with the owner/manager. He was a sweet old Jewish man named "Schlomo." The hardest part of that job was not laughing when he told me his name. I made him a deal.
The Deal
First, I asked him if he had any extra paint that he likes to use to paint the rooms. He said yes. I told him I would paint a room for free and finish it by the morning if I could have a place to stay in the hotel. He liked the idea and said yes.
He loved the idea the next morning when he came into work. The room he assigned me was freshly painted and I did a very good job. Of course, I was allowed to sleep all that day in the room, while the paint was drying with the windows slightly open for fresh air.
The next night, I painted another room. It was fun because the rooms were small and I could watch TV while I worked. The regular room cost was $75 per night, which is cheap in NYC but more than the minimum wage I would earn for painting them, which took me only about four hours.
I eventually became a bartender at that hotel as well. The point is, I arrived with only $5. It was winter and cold as heck in NYC. Now, I don't necessarily recommend that you try this but I do recommend that you do not let lack of money stop you from traveling when you can so easily get travel financing and save money to take a trip.
Borrow the Money, Pay it Back, Repeat
Here is another tip for making it easy to pay back loans to travel the world. I always work three jobs when I am not traveling. When you work that much there is one terrific benefit, you do not have much time to spend the money. One of the jobs that I do is house sitting. I take care of houses and pets while people are away, so I do not pay any rent. Sometimes, I make extra money doing repairs and painting of those houses too, while the owner is on vacation.
Two of the jobs I have are on the Internet and are freelance types. You are reading some of that work right now. Can you guess where I am? By the time you read this, I will be somewhere else. The world keeps making new countries, so I continue to try to go to them.
There are now 195 countries in the world. I have a few dozen more to visit. Some are really tiny and in remote locations like the island country of Vanuatu in the South Pacific. I am looking for a scientific expedition, to intern with, which is going to study that region.
I have to hurry with some of these island nations because climate change may soon put them under water. Yes, I think my next excursion is on a scientific research vessel studying the effects of climate change on islands in the South Pacific.
"Open a New Window, Open a New Door"
That is a quote and a song lyric from one of my favorite musicals and films of all time called Auntie Mame. Mame was originally played in a movie by Rosalind Russell and then in the re-make by Lucille Ball. Mame says, "Life is a banquet and most poor SOBs are starving to death!"
My mother took me to this film when I was very little, maybe two or three years old. It came out in 1958, the year that I was born. I saw it again when I was older.
Mame goes on a world trip after being financially wiped out by the Great Depression and then hooking up with a rich husband. She was one of the original women's libbers. Even though she got married, she took her husband on a world tour, and he dutifully followed along. I thought if she can do that I can too! I didn't have to get married to achieve this only have an adventurous spirit and a positive attitude.
Think about it and ask yourself, "Don't you have a bit of an adventurous spirit too?" With the easy availability of loans to travel the world, there should be nothing to hold you back. What are you waiting for? Carve some time out and go! Here are some tips about a few of my most favorite places to visit that can get you started.
Conclusion
These are just a few of the hundreds of places that I have visited just to give you a tiny taste of what it is like to be a world traveler. I am in my sixties now and instead of looking forward to traveling in my retirement, I am looking forward to staying in one place, with my dogs and tending my beautiful garden.
On the other hand, I might now even get married in later life like Mame did, if I find a woman who is rich and wants to travel the world! I still have a few countries to visit.
Take advantage of the time you have to travel while you are young or at least young at heart. Get loans to travel the world. Make a budget for it. Don't wait until you are too old and full of regret that you miss your chance to have a global adventure. Look for me on your trip. I am the tall American guy with the biggest smile.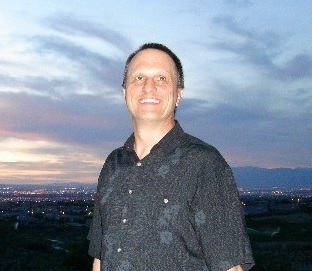 William Vinson has been a professional writer for more than 35 years. He is also a seasoned financial professional and raised significant capital for the startup of over 30 companies. He has expertise in real estate, insurance, financial planning, and investment management. He wrote thousands of articles for publication on major websites. All of his earnings from writing are used to support the charitable efforts of the Willivision Foundation that helps the elderly and does animal rescue.