Student Loan Statistical Overview: By The Numbers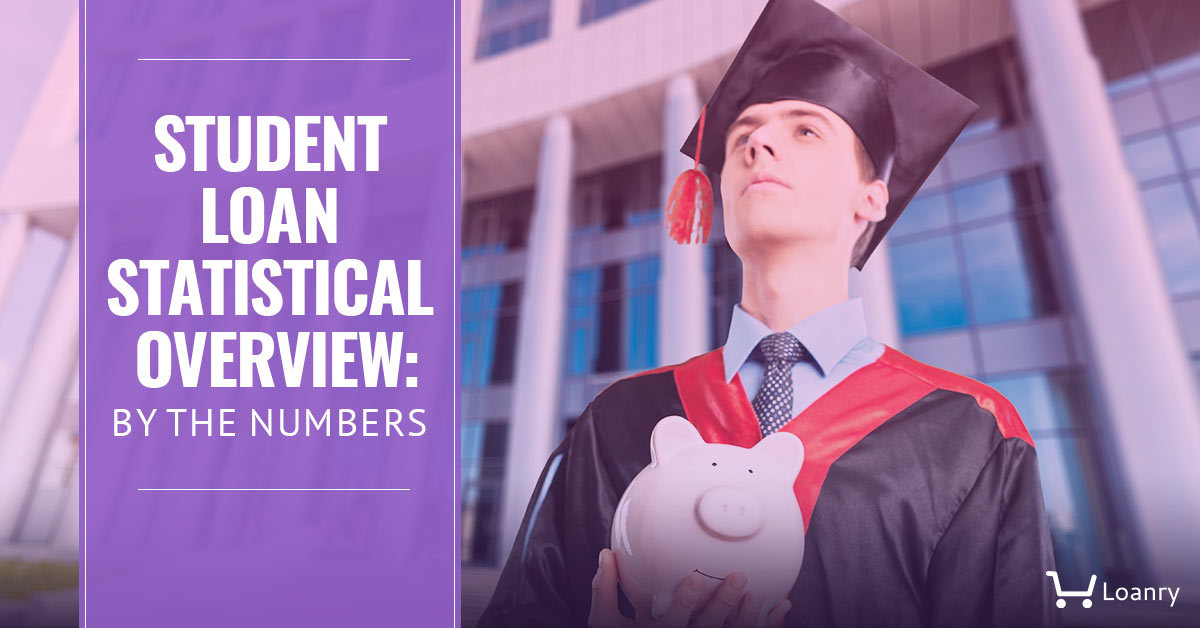 The total amount of student loan debt in 2020 is over $1.67 trillion according to the US debt clock. In terms of a student loan statistical overview, the total credit card debt is smaller at only $1.08 trillion. The most revealing thing about this part of our student loan statistical overview is that the average balance on credit cards is $6,747. And the average balance per student for a student loan is $36,847.
More than 70% of American college students borrow money for college as student loans. This represents over 44 million people in the U.S. that have student loan debt.
The average personal debt per U.S. citizen is only $61,391 (February 2020) and that includes all the money borrowed for home mortgages. Student loan debt is already more than half the average indebtedness for most people. If students want to own a home too, then they will go further into long-term debt. When analyzing their student loan statistical overview for the amount of debt that people carry, we find that the next generations carry more debt than the previous ones.
There are so many who did not think about the ramifications or take the time to learn about personal loans and the student loan statistical overview before they just decided to go ahead and borrow what they needed to go to school. What good is a degree if you end up working at a coffee shop? On the other hand, there is not any easy way to advance in a career without having a good education. The main takeaway from our student loan statistical overview is that student loans have value for certain occupations that came up in our student loan statistical overview. But the repayment takes at least ten years and sometimes much longer.
Student Loan Statistical Overview
To avoid being one of those who cannot repay their student loan, the first step is to consider the cost of student loans. Like all personal loans, you must repay student loans. However, student loans are unlike other personal loans. When you conduct a student loan statistical overview, you find out that there are few ways to get out of paying for student loans.
Bankruptcy gets rid of other personal debts but not student loans. The collection process on defaulted student loans may chase a person for the rest of their lives. It does not even help if you leave the country.
As far as personal loans go, the average college debt is a big part of the indebtedness of most young people and many of their parents. The average student debt interest rate for 2019-2020 is about four and one-half percent (4.53%) for undergraduates and over six percent (6.08%) for those in graduate school. Parents who co-sign for a graduate school loan are paying over seven percent (7.08%). This is at a time when savings interest rates are less than 1% and the prime rate is 5.5%.
A Student Loan Statistical Overview Shows the Country-Sized Mountain of Debt
The student loan statistical overview shows that if student loans were a country, then, they would almost make the top-ten list of the countries with the highest gross domestic product (GDP).
The top ten countries ranked by GDP are:
United States ($21.41 trillion)
China ($15.54 trillion)
Japan ($5.36 trillion)
Germany ($4.42 trillion)
India ($3.16 trillion)
France ($3.06 trillion)
United Kingdom ($3.02 trillion)
Italy ($2.26 trillion)
Brazil ($2.26 trillion)
Canada ($1.91 trillion)
The GDP is the total value of all the products and services produced by a country in a year. The student loan statistical overview shows student loan debt is almost 8% of the American GDP. It is considered normal for the U.S. economy to grow at about two to three percent per year.
Imagine if all the student loan debtors repaid everything in one year. That is a huge amount of the economy. However, there is no chance that will happen. In fact, the student loan statistical overview shows there is an increasing chance that a large portion of the student debt will remain unpaid. Pew research reports that 20% of student loan debt is already in default. The default for a student loan is one with no loan payment for over 270 days. This represents $334 billion of student loans that may remain unpaid.
How do You Know What Your Student Loan Payment will be?
The one most important take away from our discussion of student loan debt is to learn how to calculate what your payment will be in the future. It also depends on what type of student loan you want to take. Think about this before taking on more debt. Try to only borrow the minimum amount that is necessary to attend school.
If you borrow the current average amount of $36,847 for undergraduate school at the current interest rate of 4.53%, your monthly payments will be $382 for ten years (120 payments). At the end of ten years, you will have paid back a total of $43,551 and that includes $6,704 in interest.
If the same loan amount of $36,847 is for graduate school, the interest rate will be higher at 6.08%. Your monthly payment will be $411 for ten years (120 payments). At the end of ten years, you will have paid back a total of $45,983 and that includes $9,136 in interest.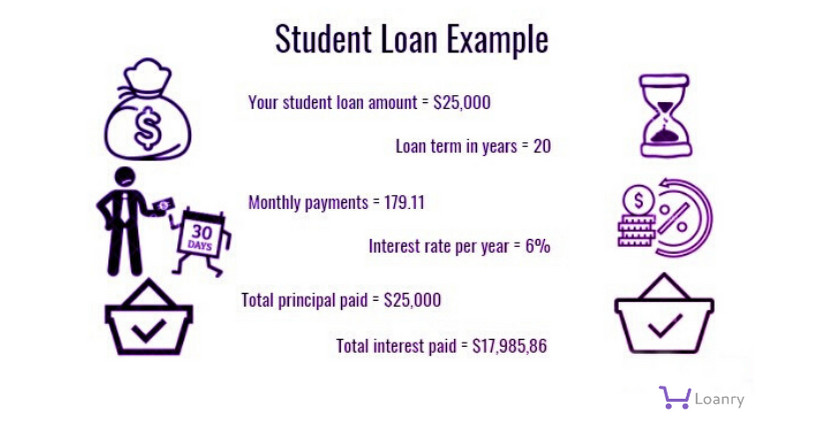 If the same loan amount of $36,847 is for graduate school; however, the loan is co-signed by your parents, then the interest rate will be higher at 7.08%. Your monthly payment will be $429 for ten years (120 payments). At the end of ten years, you will have paid back a total of $47,584 and that includes $10,737 in interest.
Paying $429 per month for ten years is a lot of money. It is possible in some rural towns to rent a studio apartment for that amount and live off the "gig" economy by working remotely on freelance jobs.
How Much Student Loan Cost for a Different Occupations
If you dream about being a dentist, doctor, veterinarian, or a lawyer and using student loans to get your degree, then you are going to have to make the big bucks to be able to afford the loan payments, which will be staggering.
The average amount for a student loan taken by those entering these professions is:
Dentist — public school $239,895 and private school $341,190
Doctor — $196,520
Veterinarian — $167,535
Lawyer — $120,000
Using the current graduate school rate of 6.08%, the monthly payments to repay the student loans for these professions who take on these amounts of debt are:
Dentist — A loan for a public school of $239,895 would require the payment of $2,673 per month and for a private school loan of $341,190 would require the payment of $3,802 per month.
Doctor — A student loan for $196,520 would require the payment of $2,190 per month.
Veterinarian — A student loan of $167,535 would require the payment of $1,867 per month.
Lawyer — A student loan of $120,000 would require the payment of $1,337 per month.
Oh my goodness, I get a toothache just thinking about having to pay back $3,802 per month on private dental school student loans. That amount is a luxury house payment. No wonder dental work costs so much!
To calculate your payments you can go online and use a loan calculator and enter your loan amount and interest rate.
Even though there is the allowance for more borrowing than just for the tuition to help pay for living expenses, resist the temptation to waste this money. It is very easy to over-borrow on student loans and then not be able to pay it back. Work while attending school if possible as well. Avoid frivolous spending of the student-loan money on things that are not necessary.
Who Struggles to Repay Student Loans?
According to Pew, one large group who struggles to pay off student loans are people who borrow the least, usually less than $10,000. The reason for this is that they started school and only went for a short time and then dropped out. Essentially they borrowed money and got nothing to show for it.
Without the benefit of having a degree, there is little chance of a financial improvement possible that would increase a person's income. These college drop-outs have more trouble finding a decent job and have student loan debt on top of it. Student loan payments are unpaid when there is not enough money to pay for rent and food. Over one million students are going into student loan default each year now, so this group is increasing.
A college degree is not as valuable as before. Even though it costs more than ever to attend college, a bachelor's degree is simply not the same value as it used to be when trying to land a good job. To be competitive, you have to have a degree. The problem is that so many other candidates have the same thing. Many employers consider a college degree the equivalent of what it used to mean to have a high school diploma.
Payback Pressure
To some, student loans feel like "free" money because it is so easy to get a student loan. Many students take out a loan and never have any idea about how much they will be required to pay until they get their first student loan payment bill. That is when the reality of these large monthly payments starts to sink in. The amounts are not trivial.
The average monthly payment for a student loan is between $245 and $304 per month. That is a very large expense that is more than a car payment, more than most monthly food budgets, and a huge portion of what most people pay in rent.
What Happens When a Person is in Default on a Student Loan?
Defaulting on a student loan causes problems to mount up. There are collection charges added to the amount owed. There is likely to be wage garnishment. Wage garnishment is a legal procedure that requires an employer to pay a portion of your earnings to the loan servicing company before you get the rest of your paycheck. It can be as high as 25% of your net pay.
No Federal Tax Refunds and Loss of Eligibility
Money can be withheld from federal tax refunds to repay student loans. Eligibility for other federal aid programs may be lost if a person defaults on student loans. Once a student loan goes into default it can also block a student from going back to school and getting more student loans.
Credit Rating Disaster
For every month that you are late on making a student loan payment, there is harm done to your credit rating. These records can stay on your credit history report for up to 10 years. If you default on a student loan, there is serious damage to your credit score. This makes it harder to get other loans, like for a house or a car. If you do get another loan, you will pay higher interest rates for the money because you have a bad credit score.
If you are looking for a good job to earn enough money to pay off your student loan, your job application may receive a denial because you have a bad credit history just because your student loan is in default. In other words, getting a loan to go to college, to get a good job, is not going to work like you planned if your student loan goes into default because this may prevent you from getting a good job.
Even going bankrupt does not get rid of student loans. Because student loans are federally-guaranteed and some of them get subsidies from the U.S. government, there is no way out of paying them back. Forgiving student loans only happens under extreme circumstances such as a permanent total disability or through special programs, like working for a non-profit organization for more than ten years.
Is There any Help?
There are things a person can do to prevent a student loan from going into default. There are forbearance and deferment options to explore before a student loan default occurs. These are temporary pauses of the need to make a repayment on student loans that give a person more time to begin repayment.
Loan Consolidation and Refinancing
You may be able to save money and reduce your monthly payments by going through a loan consolidation process or refinancing your student loans. Consolidation means that more than one loan combines to create just one remaining loan. Refinancing is a good idea if your loan interest rate is higher than the rates currently offered.
Consolidation and refinancing are usually worth exploring if you plan to pay your loan back, especially if they are higher interest rates loans from a private-lending source. The goals of this process are to reduce the total amount of interest expense that you will pay over the life of the loan and/or perhaps also reduce the monthly payments.
You can find various types of loans online, so make sure you check out the list below and put in your information to see whether you meet qualifications of any lender. If you do, we'll find you offers within minutes:
Income-Driven Repayment Plans
There are various income-driven repayment (IDR) plans. To benefit from some IDR plans, you may have to consolidate your student loans, if you have more than one loan. You may have to use a federal loan service provider for the consolidated loan to qualify for special forgiveness programs. These plans re-calculate your monthly student loan payments, based on a percentage of your disposable monthly income. If you are not earning a certain amount, your monthly payments may be zero. Do not let a loan go into default because of low income. Instead, apply for one of these IDR plans and then, if you qualify for making no payments, it still shows that you are making a qualified attempt to pay. It is as if you are paying each month on time even if the payment is zero.
Understand that this causes the interest amount due on the total loan to go up and that additional interest accumulates to add to the total that you owe. Nevertheless, this is a better choice than having to deal with the severe negative consequences of a defaulted student loan.
Some students choose to ignore their obligations to repay student loans. And do not even bother to take advantage of the forbearance, deferment, or income-based repayment plans. This is just stupid. These problems are like festering sores that just get worse if you ignore them. Be smarter than that.
Conclusion
When you examine the figures from our analysis of the student loan statistical overview, then, is it easy to see how students are a bit overwhelmed. If you or your children are entering college for the first time, it is a good idea to understand the student loan statistical overview. And to compare it with your own circumstances before you agree to take on student loan debt.
It is much better to be proactive and take advantage of the various option, which does exist, to make dealing with the burden of student loans more manageable. If you are already in default, get some low-cost student loan counseling from a qualified non-profit organization that does not charge much for their services and read all the information on studentaid.gov under the manage loans section to understand what you can do to manage your student loans.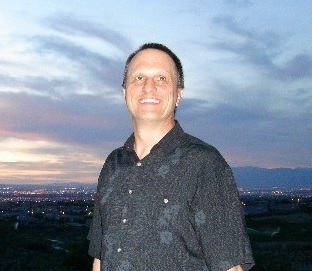 William Vinson has been a professional writer for more than 35 years. He is also a seasoned financial professional and raised significant capital for the startup of over 30 companies. He has expertise in real estate, insurance, financial planning, and investment management. He wrote thousands of articles for publication on major websites. All of his earnings from writing are used to support the charitable efforts of the Willivision Foundation that helps the elderly and does animal rescue.
Related Posts