Wedding Day Loans: Love and Debt
You want to give the one that you love the best wedding they can ever dream of. But that is never a cheap thing to accomplish. People tend to go over the top when it comes to their wedding. Where that money can be spent on a house or the future ends up getting spent on paying for a wedding. How are you going to get the money? Some people turn to loans for wedding expenses. But how are you going to pay it off? What will you do to not go crazy with the wedding cost? Wedding day loans can be a lifesaver, but they can be a nightmare if you fall behind on payments.
These can lead to an endless trap of debt that will keep piling up and drown away your future. Luckily, there are ways to keep from going too deep into debt for your magical day. In order to do that, you have to look at the reason and how to combat it. Mainly, we want you to save for your wedding and reduce your wedding budget. Love and Debt is common, but not the best thing.
Why Do You Go Into Debt?
Everyone needs money to survive. Even some of the simple things require a payment of some sort. If you are not careful, you could end up going over budget and start going into debt. Your wedding is no exception. You want your special day to show that you love the person you are wanting to spend the rest of your life with. But you are so blinded with love that you do not see how this is going to cost you in the long run. It is especially worse if you want to throw a lavish wedding.
If your beloved has expensive tastes, you might find yourself in quite a jam. Loans for wedding expenses may not be able to help if you do not sit down and think. How do you stop this madness before it even begins?
Are Wedding Day Loans Really a Good Idea?
You want to be able to pay for your wedding. You might not be able to cover all of the costs. This is where wedding day loans come into play. Where will you be able to get these loans? You can get them from friends, family, and even loan companies. But is this really necessary? Do you really need to turn to wedding day loans to fund your dream wedding? That will depend on a few things. How much are you willing to pay for your wedding? Are you currently working or looking for a job? Is your beloved currently working or looking for a job? How much are you making between the two of you? Will it all be worth it when it is all said and done?
Once you have the answers to your questions, you should still always pros and cons wedding loans.
The Pros
The interest rate is lower than most credit cards. In many cases, this is true. There are exceptions when it comes to bad credit loans.
So, why would a couple take out a wedding loan you might ask? People tend to turn to credit cards to make payments. In their mind, the card holds magical powers that will cause endless money to rain from the sky when they think that they need it. And then, the cold water of reality hits them when they get the bills in the mail. Do not rely on credit cards for your wedding. You are better off getting a wedding loan with bad credit. The payments will not be a painful as credit card debt.
You can consolidate your debt. Pay off all your non-wedding debt expenses with a loan (if they give you the full amount needed for your wedding), and just pay one monthly payment to the financial institution.
Whoever you loan from will be able to sit down with your and take about a payment plan. You can set a schedule of when to make the payments. Once you have everything paid off on-schedule, you will have one less debt to think about with your beloved. As a bonus, you can still have some money left over to pay back or cover things not for the wedding.
You will have cash flow freed up. This may give you some breathing room to work with your expenses with less strain.
This is good for if money is tight for the both of you. With a wedding day loan, you will not have to worry about overdrawing from your bank account for your wedding day. You might be able to still have the money to buy things like a house, a car, and other things will need. As long as you keep track of your money, you can relax and focus on your wedding.
You'll gain the chance to improve your credit score (.i.e. if you pay on time).
Speaking of paying a house, a wedding day loan will play into your favor. If you want to purchase big things like your dream house, you will need to have a decent credit score. There are plenty of ways to wreck said score without warning. Do not let your wedding be one of those reasons. Now, a wedding day loan alone will not be enough to give you a strong credit score. You have to pay the money back on time. One late payment will cause everything to unravel.
A lot easier to manage your budget with fixed payments. This goes hand-in-hand with debt consolidation and breathing room to work out your expenses with less strain.
It is human nature for people to go crazy with money. Celebrities tend to pay expensive and useless things just to show off. If you are not good with money, this pro will save your budget. Loans are much easier to work with after you sit down and talk through everything. You can come up with an amount to pay everything month. All you will have to do is meet the deadlines for your payments.
Having predictable fixed interest rates. You won't have unpleasant surprises.

Not everyone is a fan of surprises. Ones tied to money are the worst. As mentioned before, credit card bills are a nasty surprise to get in your mailbox. With a wedding day loan, the nasty surprise of a bill is non-existent. Everything is laid out for you. Your plan is discussed and the terms are set. You just have to pay everything back on time.  Soon, everything will be fine.
Relief of burden off of you and your family.
Your family may love you, but they sometimes do not love you that much to fund your wedding. You are an adult and you are supposed to have your own money by now. Sometimes, that is not the case, but it is supposed to be like that. It can be even worse when you cannot or will not pay back your family. A wedding day loan will keep things between you and your family peaceful. After all, your wedding is supposed to be a happy occasion. Do not ruin it by bleeding money out of your family.
Having a fabulous wedding. One thing for sure is that you have the is that you will have a gorgeous wedding with the extra funding.
You need money to have the wedding of your dreams. A wedding day loan can help this dream come true. You might not have to sacrifice key elements to make everything perfect. That extra money will even add details that give your wedding that extra charm that is dancing around in your mind. That wedding day loan will make it all worth it.
The Cons
The lender can come for you if you default on the loan.
Sadly, there are times when you cannot make payments. You fall behind on a payment, everything will come crashing down. The lender will want their money and will do anything to get it. Sometimes, they will not care if you cannot make the payment or not. All that matters if they get their money.
The fees could be costly.
Fees are like a necessary evil in the world. If you do not read the fine print, fees can drag you down into the nightmare known as debt. The worst part is that fees can and will add up in the end. Depending on how many there is if it not a good idea to fall behind on your payments. Do not ignore the fees.
There is a prepayment penalty for some loans.
This can be really painful if you are not careful. Sometimes, they can easily be missed if you do not pay attention. It all goes back to reading the fine print. Sometimes, the penalties can make things even worse if not paid back on time.
Once you have the pros and cons of a wedding day loan in front of you, you can decide if you want to move forward to the next step.
How Do You Keep from Going into Debt for Your Wedding?
Face it, nobody really wants to go into debt. But sadly it happens more often than you think. There are several factors that lead to the seemingly endless nightmare of debt. Wedding day loans can push you further down into the hole. Before you know it, you cannot be able to get a house or a car when you need it most. The good news is that you do not have to go out and be another statistic. Sure you will need loans for wedding expenses, but you are going to need to pay them off soon.  You and your future spouse need a game plan to get wedding finance money needed and being able to pay it back. Here some tips to help keep from going into debt for love.
Sit Down and Talk it Out
You will need to plan your wedding with a clear head. So will your beloved. No matter how excited they are, you have to sit them down and talk with them. Depending on how high maintenance they are, you have to try your best to bring them back to earth with how your credit and budget look. Sure you love them and want them to be happy, but love is not really worth ruining your finances. To be fair, a wedding takes so much planning. Sometimes you cannot do it all.
Whether you get a wedding planner to help you or not is up to you. Before you make any commitments, sit down and look at everything. Talk to your beloved with what you want. As painful as it sounds, you might have to make some cuts to your dream wedding. Your beloved might be mad at you for doing so, but you need to for the sake of your finances. If you are not sure about what you cannot go without, ask yourself if it will be worth spending the money.
Some services you can have your family do it without needed payments. Also, making a list can help you take notes and look at what you can keep and cut. Again, some of it will hurt, but you will thank yourself when you are not in debt from your wedding. Once you have talked through everything planned out and talked over, then you can look into taking out loans for wedding expenses.
Do Your Homework
Taking out a loan for a wedding can be such a delicate balance to talk on. If you are not careful, you could end getting mixed up with shady people with no way out. It might sound like something out of a movie but it happens more often than you think. Nowadays, there are easier ways to check and see with loan companies are legitimate. It will not hurt to get on your phone or computer and do a quick search on the loan company you want to help. That said, as always it's better to save money on your wedding by sticking to a tight budget.
What does their history look like? What do their customers say about them? What is the rating for your potential loan company? Ask yourself these questions and make comparisons on the rates they are offering. Look at the one that will be good for you and your wedding. Once you have all of the questions answers, you can pick up the phone. Before you make any deals or plans, ask questions. Do not be afraid to ask questions. You might be able to get a better deal out it. You just have to speak up and ask questions.
Do Not Hesitate to Get Help
You do not have to be ashamed to get a loan. People turn to loans when they need money. There is nothing with getting help. However, you should not have to turn to getting a loan as the first option. Have getting a loan as an option on the table. Think it as a back-up plan. You always need those when things do not go right. First, you at how much money you make/have to your name. Not just you either.
Check and see how much your beloved has to their name. If you still do not have enough money to cover your costs for your wedding, then you can turn to getting a loan. Keep in mind there is no shame in having the wedding of your dreams. Getting a loan is just as normal as eating breakfast.
Be Consistent
Now that you got your loan, you need a payment plan to pay it back. No matter how you plan to make the payments there is one thing that you have to keep in mind. Be consistent with paying back the loans. If you miss one payment, you will have to pay double to cover the costs. You do not want that. Try and stay consistent with your payments. If helps you, mark it down in your calendars. Make a note in your phone. Also, keep track of your payments. This will come in handy when there is a problem that could pop up later on down the road. You can take out your notes and records to clear it up with no problems. If you are consistent with your loan payments, you will set up good credit further down in the future.
Set Realistic Goals for Your Wedding
Let us go back to the reason for this article. You and your beloved want to have the wedding of the century in your eyes. Your dreams may want this, but your budget is saying that is not happening. Going back to the first tip of sitting down and talking it out this could help you set realistic financial goals for your wedding. Some things you do not need to have the perfect wedding. Take the time to look at what everything costs for the wedding. If you take that something can go, cut it out.
Making a list will help you decide what you want. Afterwards, looks up online on what some things cost. After you total up the costs, decide on whether you want to get a loan for the wedding or not.
In Short…Wedding Day Loans
Wedding day loans are one way to help pay for your dream wedding. As long as you pay them back on time, your dream will stay just that. If you are stuck, do not hesitate to ask questions and get help. The people at the loan company will be happy to help you through the process. Once you get the money that you need, you and your beloved will be heading into wedded bliss.
About the Author – Candice J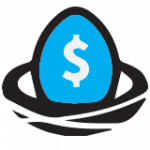 Candice has a decade of writing experience in many areas, such as finance, travel, and real estate. In addition to writing, she has been a keyboarding and basic computer skills tutor which required simple knowledge about how computers work.
Related Posts