Medical bills are some of the most stressful financial obligations one has to deal with at any point. Alternatives are one of the best ways to tackle piling bills. Medical insurance comes with limits, and so users often find themselves having to dig back into their pockets to get the bills sorted. Financial solutions such as taking a loan for medical bills become inevitable at this point whether you have good or bad credit. Here are seven reasons to use a medical loan.
Reasons to Use a Medical Loan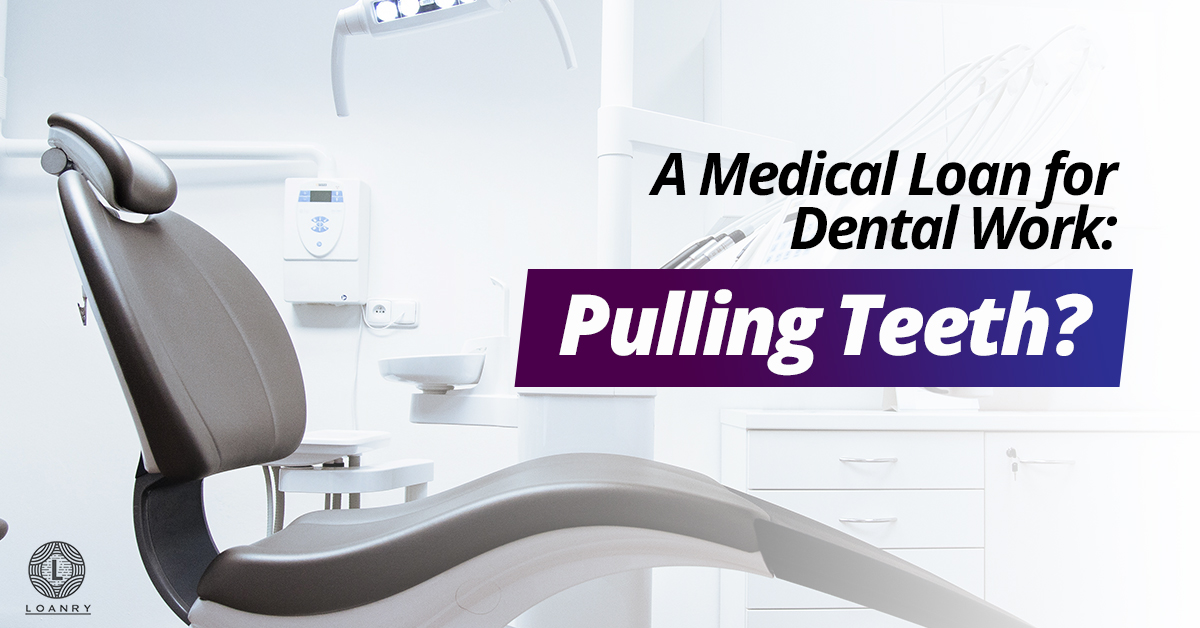 1.    Medical Loan for Dental Work
Dental work can be a scar when you think about your tooth being pulled out or just getting fills. Most insurance companies will have minimal allocations to dental plans, and some will not even have it in the main package. People buy dental plans separately, and some will opt to do without them. Loans for medical bills explained will show you that most dental procedures may fit within small budgets but some will not. Getting a root canal, dental implants and dental surgery is not a cheap affair. You will have to dig deeper into your pockets to cover the extra charges. Loans are suitable for any reasonable medical finance reason.
Loans for dental, medical procedures enable you to afford them and pay over some time. These loans are also more convenient than using your credit card which comes with hefty interest rates. Medical loans have low-interest rates and are much easier to pay when the lump sum looks impossible.
Some of the other options you may have in the market if you cannot afford to pay dental plans from your pocket include;
Being part of experimental procedures. These do not charge but are risky and require you to sign a waiver for the procedures. The process will also need to be in line with what you need. It also means staying in the loop until such an opportunity presents itself. Volunteer procedures invest in groundbreaking medicine and procedures that could be useful in the future. That is if you do not mind being a guinea pig.
You can also go for heap dental providers in the market. Dental providers in these categories use the sliding scale. The scale determines your income and charges you according to what you can afford. Work with your local United Way Branch to take advantage of the opportunity.
The other way is working with a dental plan. Medical loans for dental procedures will not be necessary if you have a yearly plan with a local dentist. It also means paying subscriptions that give you access to significant discounts. You will end up paying much less compared to someone without a dental plan. Dental plans with a dentist also provide you with access to perks such as free checkups and other advantages that may give you more for your dental needs.  Check with your local dentist for the available plans and see whether you can sign up on one for the long-haul.
Reasons to use a medical loan will show you that you can get dental procedures for you and your family including braces. Medical braces help you achieve a symmetrical teeth arrangement or a better smile. Medical loans for braces allow you to pay the amount over a period which is more than convenient.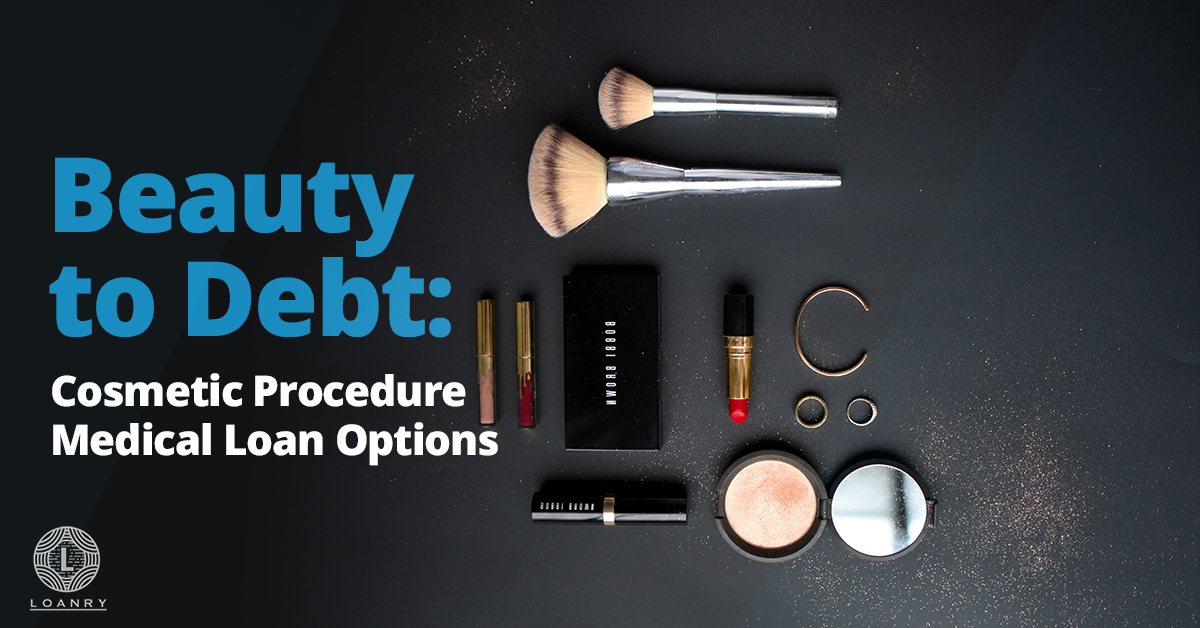 2.    Cosmetic Procedure Medical Loan
It is a fact that many Americans are turning to cosmetic surgery to improve their looks. Cosmetic procedures cost an arm and a leg depending on what you are going for involving cosmetic procedures. Loans for medical cosmetic procedures are possible to get. These procedures include facelifts, bone restructures, nose jobs and hair grafting. It is possible that the years have had you looking not a goo as you would want and this is an option for you. Insurance policies will not pay for cosmetic surgery which means that you will have to dig into your pockets to get this done. What are some of the payments options you have out there?
Savings
Most people will run back to their savings for cosmetic surgery. It is also is a great option since it will not have any interest implications for your art. It will, however, leave a severe dent in your finances and cripple you if you had other projects coming. Savings could be for a lifetime and useful for the posterity of your children and grandchildren. Using up your savings will set back your plans. Retirement benefits are also commonly used. The idea is viable as long as what you have worked for the surgical procedure without affecting your lifestyle.
Home equity loans
Home equity loans for medical bills will show you can use your home as collateral , but I would not recommend using them for cosmetic purposes. They are not only expensive but risky. Putting your home at risk for aesthetic reason may be a little farfetched even for you.
Medical credit cards
Medical credit cards are a new entry in the market and are still a mystery to many. Most financial advisers recommend that you take the time to read the fine print before jumping in. They may end up being more expensive in the long run. The tars and conditions may also not favor you.
Credit cards
Reasons to use a medical loan indicate you that  using credit cards is an expensive affair when it comes to medical procedures. Having huge debts in credit cards will cripple you financially for a very long time. The interest rates are high and unforgiving. They are a good idea if you have an excellent credit score as well as a lot of savings.
Backyard cosmetic shops
Backyard cosmetic shops are cheap but very risky. Many people refer flying out to countries that do not have restrictions when it comes to cosmetic surgeries. The shops are dangerous as some of the doctors may not be as professional or knowledgeable as you would hope. There are also no guarantees if anything goes wrong.
Reasons to use a medical loan will show that it is possible to get help when it comes to getting funds for your cosmetic procedures. The reason for this is that they allow you to spread your payments over a long time. You also get low-interest rates especially if you have perfect credit scores. People with bad medical loan credit scores also have an opportunity with online lenders but with different terms.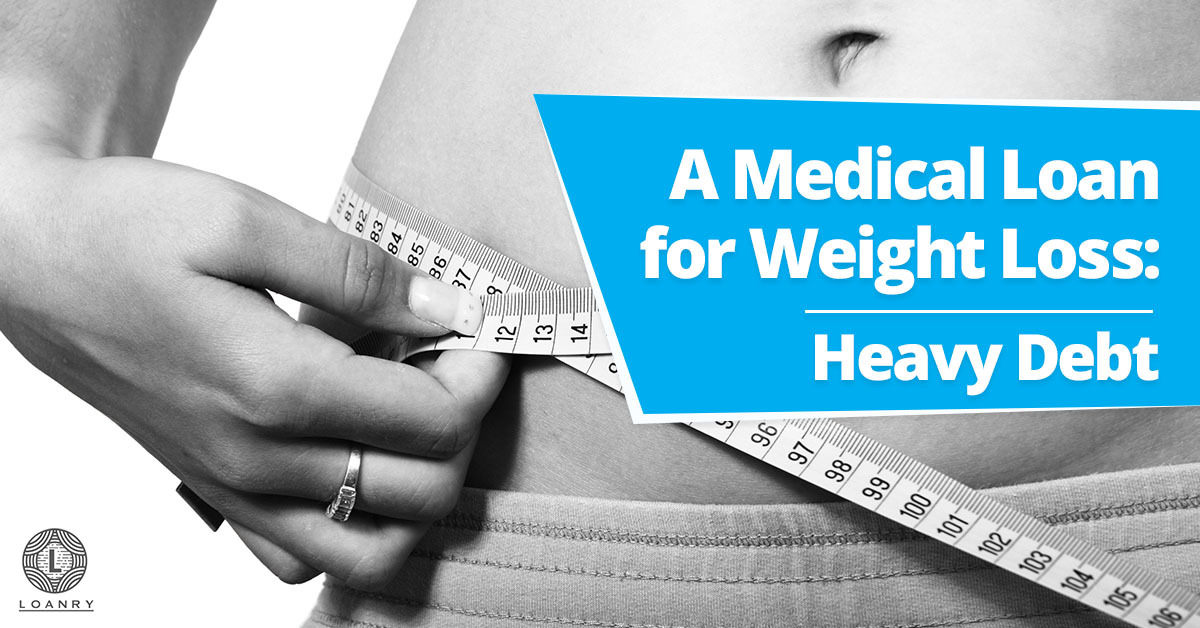 3.    Loans for medical bills explained (Weight Loss Surgery)
More than a third of Americans are obese according to research. More people are seeking relief from extreme weight gain through weight loss surgery. The process may not seem as easy as walking into a hospital and asking for the procedure. A lot goes into the process which also involves a lot of money. Some of the weight loss procedures include mini gastric bypass, Gastric bypass surgery, duodenal switch surgery, Roux-en-Y surgery, and Gastric sleeve surgery. Loans for weight loss surgery indicate that you can access lenders to get the procedure done.
Weight gain comes with some problems including chronic diseases, cardiovascular issues, and respiratory challenges. It is also the source of strokes, arthritis, and diabetes. All these are lethal diseases that need to be handled early for there to be recovery. Some of the ways one can get a weightless procedure without include;
Insurance cover
It is essential that you find out whether your insurer covers for weight loss surgery. You also need to find out what the limit is since the rest will have to come from you. Weight loss surgery is a rare cover, and most insurance providers will not have it. Most Americans will also not feel the need to have the package until they need it.
Paying Cash from savings
Your savings are a great way to cover this cost. These procedures are not cheap, and this will dent your finances for a long time. Savings kept for whatever reason are not always the best way to go but are better than taking debts.
Grants
You are likely to get a weight loss surgery grant from different programs out there. You will, however, have to meet specific criteria including the absence on an insurer, and that you have been denied the cover as well as being part of a program that deals with the procedure as one of their interests.
Medical loans are the best way to go for weight loss surgery if you want to reduce the pressure that comes with the territory. Medical loans will not only allow you to get huge sums for your procedure but will enable you to pay the amount over a spread amount of time. The convenience puts your finances at ease as you go through the process.
Getting medical loans is as easy as working with an online lender. Online lenders will also consider people with lousy credit enabling them to get the help they need. Reasons to use a medical loan will show you that the loans may attract higher interests and take shorter periods to repay but are better than nothing as most lenders will shun away people with bad credits.
Using your credit card to pay for weight loss surgery will set you back in a debt hole that may take ages if not forever to come out of when it comes to financial stability. Using your 401K is a good idea but could turn out for the worst if you lose your job. It also means that you will need to keep paying for the charges and taxes. The 401K plan connects to your employment records. You need to be very sure about your position at your place of work over the long haul before taking the money this way.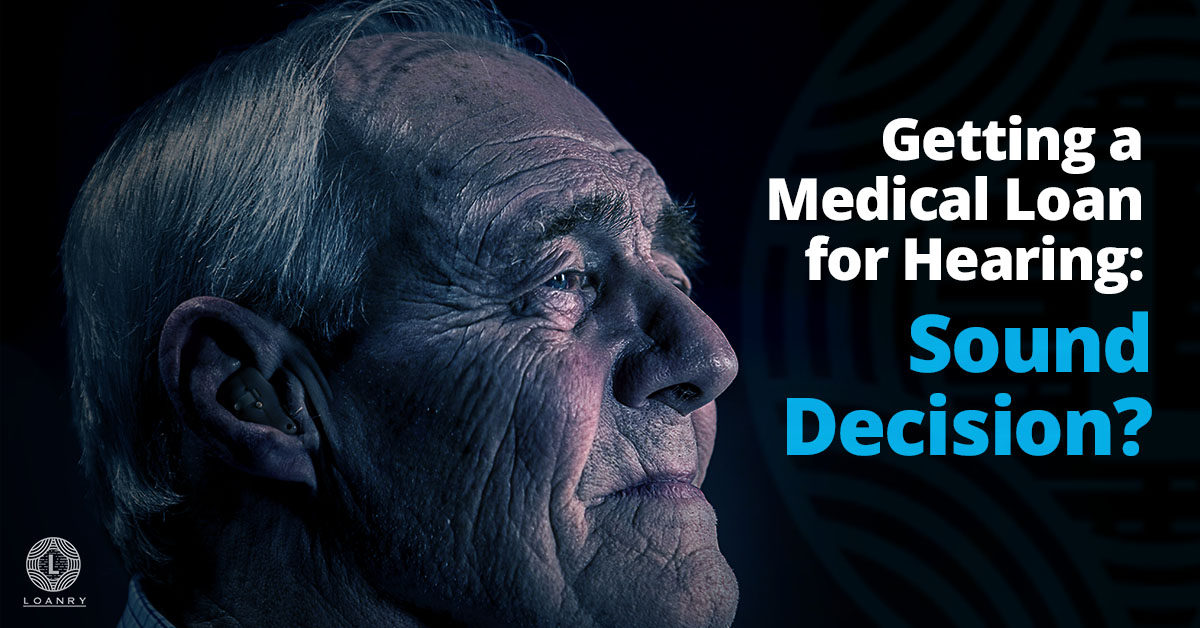 4.    Medical Loan for Hearing
It is impossible to get around with hearing loss, and this is one of the reasons why most people treat it as an emergency. Most insurance covers will cover hearing loss to some degree depending on what you have paid for when it comes to your protection. The rest of the amount will need to be paid off by you. Hearing loss can arise from accidents or disease. Medical loans for hearing will show you that you can get your hearing loss procedures done with online lenders. Some of the sources of financing you can get for hearing loss include;
Employer benefits
Your employer is responsible for your health at some point especially if the issue arose from work. Hearing cover on this list may not be a vast amount but will go a long way to reduce the amount you will have to pay from your pocket. The only set back is that this works when you are a permanent employee with full benefits.
Insurance cover
Insurance cover will work for you if you have the package. The package will also cover to the extent you have agreed with the insurance provider. Items like hearing loss aids will often be left out and so need to be covered from the pocket. Hearing surgery is not cheap and may also need extra input from the patient.
Medical loans
Medical loans are useful when you have to pay for hearing procedures and hearing aids from your pocket. Lenders enable you to access unlimited sums of money depending on your need and credit score. A bad credit score will hurt the chances of getting a loan with most institutions. Some on Online Lenders Alliance will offer loans for bad credits with special arrangements.
Reasons to use a medical loan will show that these loans attract lower interest and can be aid over a suitable amount of time. Unlike credit card loans, their interests are friendly. The terms are also flexible compared to hospital-based loans. Some hospitals will offer in house payment options. The conditions and terms may not suit you and cost you more in the long run.
Taking loans against your 401k or home equity loans is an option some will run to if they have good leverage. The 40k option will work for you with long term employment. Home equity loans risk your house but are worth it if the terms are friendly.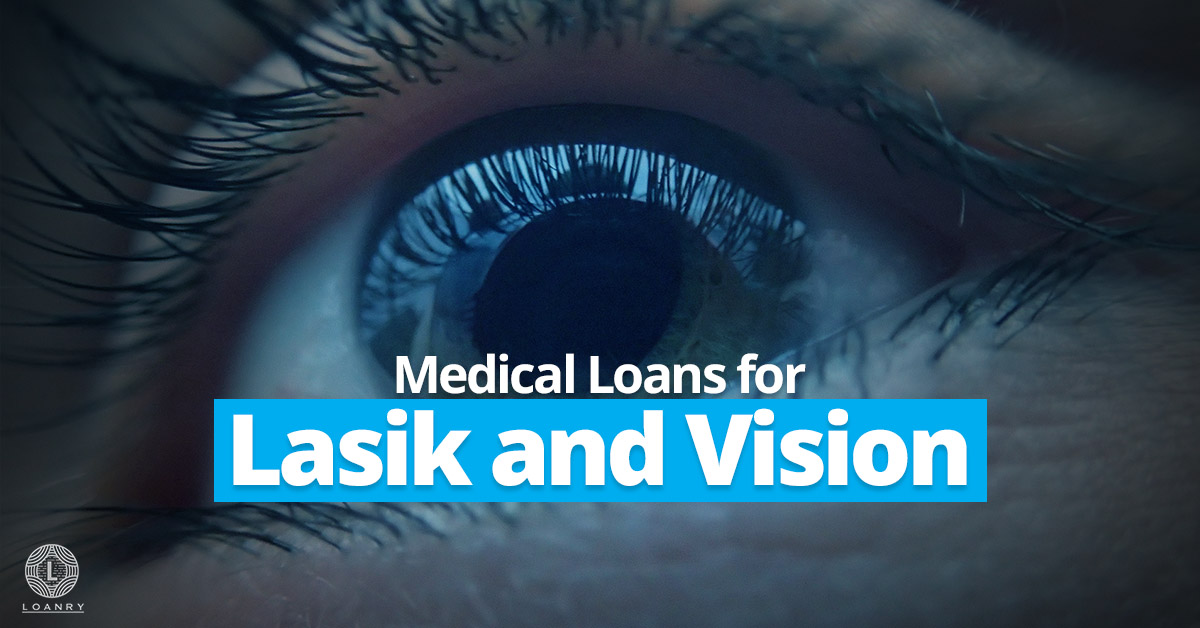 5.    Medical Loans for LASIK and Vision
LASIK and vision procedures are a good way of correcting your vision but will cost you. The processes are often not covered by insurance companies which means that you will need to pay them from your pocket. Funding for medical procedures yourself is not a cheap endeavor especially if you are struggling financially. LASIK procedures enable you to see without the use of glasses.
These procedures are expensive depending on how badly damaged your vision is. Vision procedures will include surgery spectacles and therapy. There are some ways you can meet these charges. Medical Loans for LASIK and vision prove that you can get help to regain proper vision using online lenders.
Flexible Spending Amounts
These allow you to save money and get tax free treatment. These are accounts in which you put in money and are also optional for employers. Some will match your deposits and can be used to access health care. These are a great way to fund LASIK procedures but may still not be enough as they are limited.
Insurance
Insurance companies are a great way to cover for your eye need but will not always work for you. Insurance companies rarely cover LASIK procedures meaning members will have to still ay from their pockets. Those that have the cover will have limited and so anything extra will be the responsibility of the client.
Medical loans
A medical loan is an ideal way to pay for Vision and Lasik procedures. Medical loans can be drawn from lenders all over. Quick loans are easier to get from online lenders through OLA. You are sure to access and compare some lenders as well as get protection while doing it. Medical loans enable you to obtain money and pay it back after some months as arranged between you and the lender.
Personal medical loans attract favorable interest compared to using options like Home Equity loans, credit card loans and In House hospital financing. Loans for medical bills explained indicate that you want to avoid as much as possible to put collateral against your payments. Medical loans will not need a guarantee as compared to home equity loans. They are also fast to acquire which is what medical bills may require depending on one hospital to another.
People with bad credit can access medical loans for bad credits with online lenders that are more lenient. Other use cosigners for this option. Loans for medical bills explained will show you that Bad credit scores attract higher contingencies from the lenders due to the nature of the loans. It will mean having to pay higher interest in a shorter amount of tie and sometimes having to bring in some security.
6.    Medical Loans for Chiropractic Treatments
Accidents will happen no matter how careful you are. Some of them may cause injuries that need you to visit a chiropractor. Insurance companies will pay for these services to a certain extent. The prior surgeries may not be included in the chiropractic category but will easily develop into these sessions if you need time to recover. These small bills can easily pile up leading to an unbearable situation. Some of the technical visits that you may need include Diathermy, MRIs and X-rays. These may need to be taken sometimes to determine the healing process. Correctional surgery could arise needing ore financing over time.
Medical loans for chiropractic treatments will show you that medical plans will enable you to handle your chiropractic bills as they accumulate. The insurance payments are limited to some visits and the amount I static. Any amount that surpasses that can be borrowed from online lenders and used to cover the cost. Loans for medical bills explained will show you that these loans are more accessible to pay due to lower interests as well as spread over some time.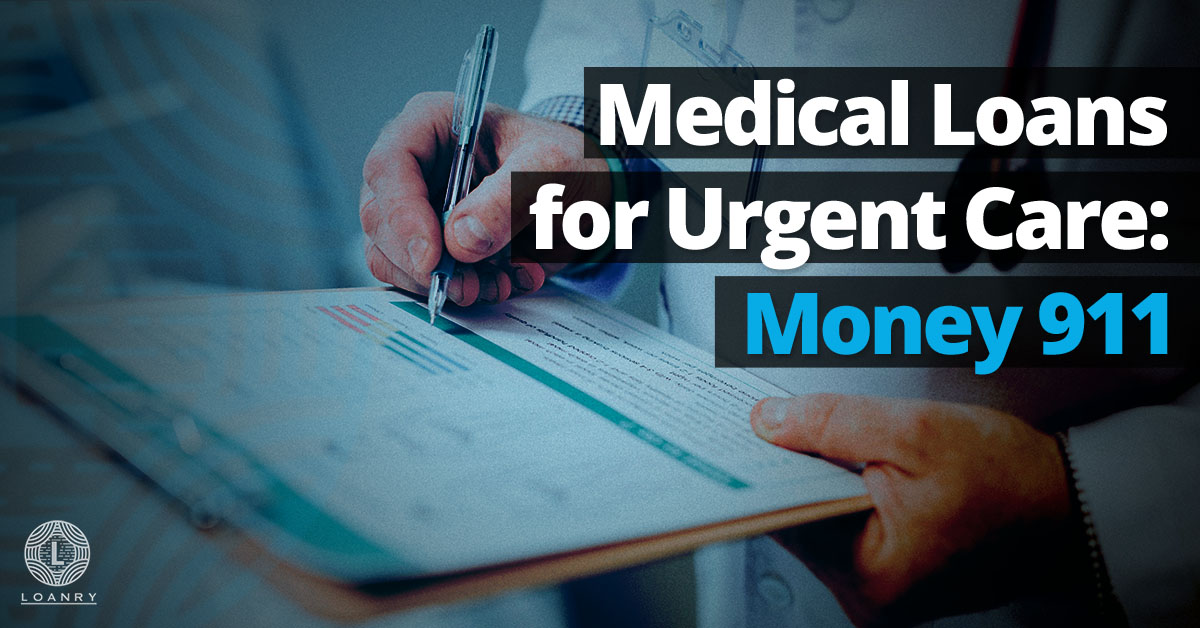 7.    Medical Loans for Urgent Care
Urgent care will not wait for you to put your finances together, while you organize your bill payment. Ending up in emergency rooms means that your bills could pile up fast. The insurance company may not be able to settle the tabs as you would have wished. Medical bills are dependent on the procedures down. Financing urgent care can work in some ways for whatever emergency you have. Medical Loans for urgent care enable you to access urgent care immediately.
Insurance
Insurance covers have packages for the E.R but are limited to what you have been able to sign up for as per your coverage. It also indicates that any extra payments will come from you. Insurance companies will also have terms and conditions that may restrict some Emergency payments meaning that you will have to look for alternatives.
In house medical cards
Medical cards are one of the latest inventions by hospitals to help patients pay their bills over time. In house financing is never a cheap option and will have its challenges. Some of these will include undefined fine print that may cost you more in the long run. They have higher interests and may not be as forgiving in case of defaults.
Credit cards
Credit card payments are one of the most common ways people get into irreversible debts. They not only come with higher interests but could cause you lousy credit scores.
Medical loans
Medical loans are one of the most favorable ways to deal with urgent care. One of the main reasons for this is that they take a shorter time to process something which hospitals like. Loans for medical bills explained will show you that online lenders will prepare your money fast after filling your details and front it to you within an hour or two depending on the lender. The fact that lenders are different means that you need to take time and research on the best way before this happens.
OLA provides some lenders with their information guiding you to make a fast and easy decision on what will work for you in such a situation.Reasons to use a medical loan indicate that that Medical personal loans do not often need collateral which enhances their convenience. The fact that they are spread out will also make it easy for you to settle the bills.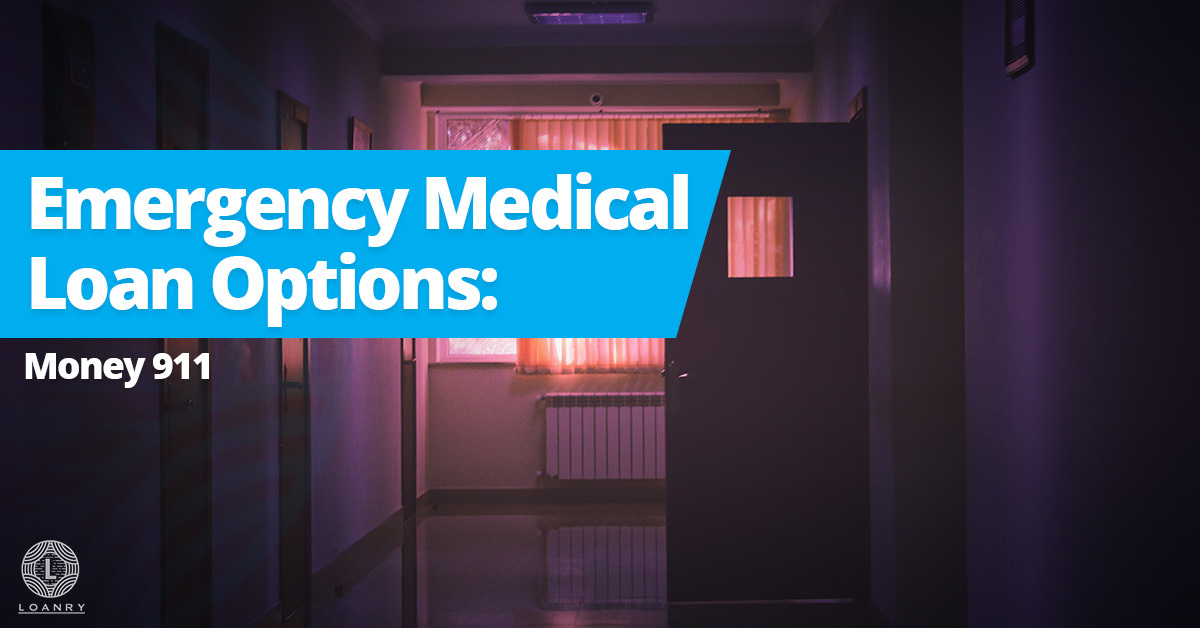 Medical Financing for an Emergency
Medical loans for emergencies have some advantages including;
Giving you the ability to spread lump sum payments over a more extended period. Reasons to use a medical loan will show you that the loans allow you to pay smaller amounts of money over the long run reducing the financial crunch that a significant lump sum presents. You will, of course, need to pay interest or the funds loaned which will depend heavily on the amount `borrowed and the length of time you will take to make the payment.
Take on procedures:
Medical loans also allow you to take on procedures that would otherwise be impossible using cash or insurance basis. Some procedures are too expensive to be covered or paid for at once including major surgery, cosmetic surgery, weight loss surgery, loss of hearing and many more. These will require an institution that understands your predicament.
Money quickly:
These loans will also allow you to get access to money quickly. The convenience that comes with online medical loans is the timing. Bills do not have friendly timelines and require immediate action. You need a lender that understands this and is willing to front you the cash within hours. You will also never know the cost of a procedure until the doctors report it to you if it was an emergency. The ability to pay the bills as soon as it is given to you is a convenience that you cannot afford to take for granted.
Medical loans lift the burden away from dependents and relatives. Many times friends and relatives will have to come in and help sort the bill from their own pockets. Borrowing puts an unexpected burden upon them which will also strain their finances. The issue will also easily cause constraints between you and those you love. Reasons to use a medical loan will show you that  the medical loan allows you to take full responsibility for the bills incurred for whatever reason without depending on anyone. Here is why you will need to use a medical loan.
Medical Loans for Bad Credit
It is almost impossible to get loans with bad credit. It is however not entirely impossible thanks to lenders that have ways of doing this. Getting medical loans with bad credit will attract some higher penalties including a shorter period of payment, higher interests, and available lower amounts. Medical loans for bad credit are available on some platforms. One of the best places to find companies that work with reputable lenders is to look for companies that work with the Online Lenders Alliance. The site allows you to engage and take a look at some lenders and lender finder services that may suit your needs. OLA also helps borrowers when it comes to solving disputes with lenders. Lenders and lead generators that work with the OLA adhere to a strict code of ethics and regulations that ensure that the protection of the borrower.
If you are interested in getting a medical loan for any above-mentioned reasons (or you have your own), consider checking out the following lenders selected for you by our partner Fiona:
Medical Loan Calculator
A medical loan calculator indicates to you how much money you will pay back in terms of interest for the amount you are applying for. . Some medical loan calculators will use number of options to determine how much you qualify for. You need to note that the calculator will not determine your credit worth. This will be done by the lender at a later stage.
Conclusion
Medical care loans are available for you when you need essential, long term or specialized medical care. Medical loans work even for those with bad credit scores. All these procedures can cost an arm and a leg but are made more bearable using online Lenders with individual terms you should review before accepting a loan.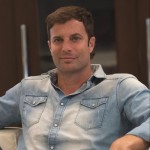 Ethan founded Goalry, Inc in Dec 2016 with the mission to build the world's first and only Financial Goal Mall. One place to reach financial goals and comparison shop for any money matter. Taub invents the IP for the finance stores within the mall, while overseeing various aspects of the company. He also has orchestrated the company's earned media across the finance stores: Accury®, Billry®, Budgetry®, Debtry®, Cashry®, Creditry®,  Loanry®, Taxry® and Wealthry®. This includes over 1200 blogs, 400 videos, thousands of social post and publications that have been featured across the web.