Unless you live in a major city like Chicago, New York City or Tokyo, you'll need a car, truck, motorcycle or moped to get around. The alternatives are constant Lyfts and Ubers or taking the bus or subway. While both options, vehicle ownership and mass transit, cost money, owning a vehicle of your own has convenience advantages.
Purchasing one's first car also stands as a rite of passage into adulthood. When you buy a car, you negotiate with the salesperson and arrange your financing. It is a show of your adulting skills. So, what do you do if you have little to no savings, no credit or bad credit, but need the convenience of a vehicle? You apply for Bad Credit Auto Loans and motorcycle loans designed specifically for those with bad credit.
Get an Auto Loan Fast
Avoid jumping into bad credit auto loans without doing your research. Read on to know more about the process.
Just because an institution says it offers auto loans for those with bad credit, does not mean that loan will work great for you. It may have a short pay back term or an exceedingly high interest rate. Take all of the following steps to get your finances ready for loan applications before you try to apply for a loan. You'll save yourself time and money. Then shop for bad credit auto loans online.
Auto Loan Basics Spelled Out: Lending 101 | Loanry https://t.co/wHTkq84ONc #autoloans @cargurus

— Loanry.com | Loan Shop ? (@LoanryStore) July 10, 2019
Loan application may even require an application fee that accompanies it. These range from $20 to $50. That can add up. It is best to wait until you know you and your credit score are ready to apply.
"Know your budget, check your credit score, and review your existing credit accounts to ensure they are reported accurately," said Joe Pendergast, the vice president of consumer lending for Navy Federal Credit Union in an interview with Credit.com.
Get Your Credit Score Ready
First, your definition of bad credit probably does not match that of a financial institution. Credit scores can range from 300 to 900. Banks and credit unions tend to think of bad credit risks beginning at about a score 640 or less. You might think that your score of 540 is pretty good, but banks see it differently. Banks know that you do not have to be rich to have a terrific credit score. You simply have to manage money really well. Many people of normal means have high credit scores. So, when they see a lower credit score, they see a person who does not manage money well. You can change their perception of you by changing how you manage things. You may still only qualify for bad credit auto loans, but you'll get a better interest rate. Errors on a credit report negatively impact score, which is a big disadvantage when trying to secure an auto loan interest rate
Here are a few things you can do, starting today, to increase your credit score and achieve a better perception of yourself by financial institutions. After completing all of these steps you may qualify for more than just bad credit auto loans.
1. Check Your Credit Report
You can quickly increase your credit score by checking your credit reports. It's free to do this once per year. Obtain a report from each of the three major credit reporting agencies.
a. Check each credit report for inconsistencies or errors. Not every agency will have the same data points. Some agencies collect more data than others because they include aspects the others do not in their report. For instance, Experian lets individuals opt into a collection of data

from their utility payments and cell phone payments. The credit reporting agency then includes this in the calculation of the score.
b. Address report inconsistencies and errors to the credit reporting agency. Include proof of the correct information, such as payment, credit card or bank statements showing the payment dates and accounts. It will take a few weeks for the agency to correct the data, but once they do, your score will be recalculated.
2. Pay Your Bills on Time
Pay your bills on time. It sounds so simple, but it raises your score so quickly. You can increase your credit score after only six months of timely payments.
You can make this easier by consolidating your loans, either by taking out a consolidation loan that lets you pay off each of the smaller loans fully or by using a non-profit agency like CareOne that helps you contact each creditor and restructure your debt. This reduces your monthly payment to each creditor. It also results in a single payment you make to the non-profit that it then distributes to each creditor, for you. This method can quickly reduce your overall debt. Since another party makes the payment distribution and is legally required to distribute the funds in a timely manner, it means your payments are never late. This quickly raises your credit score by making on time payments.
3. Raise Your Income
You can do this by asking for a raise at your existing job or by adding another stream of income. If you have been with your current employer for a while, ask for a raise. You can typically obtain a raise if you have been employed there for a substantial amount of time and have performed well.
You could add another income stream by getting a second job or starting a freelance business. Get a part-time job and work at it for a few months before applying for the loan. Six months is a good length before applying for a loan. You will need about six months of paystubs to show a loan officer.
Either bank the money you earn from your second job or use it to pay off existing credit cards and loans. This reduces your debt-to-loan ratio so long as you keep the credit card open after paying it off and that raises your credit score. If you choose the savings account option, you should take the account statements to the loan officer to show that if you did lose your job for a few months, you'd have means to still pay the loan payments.
You can earn money by freelancing as an appointment setter, personal assistant, blogger on a topic you know well, Lyft or Uber driver or some other pursuit. While you will not have traditional pay stubs, you can take print outs of your PayPal reports that show your earnings. You can also show the results of your labor by banking everything in a savings account.
4. How Budgets and Loan Calculators Help
You can find out what you need your income level to be to obtain a loan for a specific amount. Look at your current budget. Your total loan repayments including the bad credit auto loan or motorcycle loan you want to obtain, should equal less than 30 percent of your monthly income. If it would all require more than 30 percent, you have three options:
get a second job or freelance to increase your income,
pay off existing debts before applying for the new loan,
apply for a smaller loan.
Use a Loan Calculator
You can also use an auto loan estimator to help find the affordable options for you. You can calculate your monthly payments using various options for down payment and loan term, plus interest rate. This lets you see how easily certain options fit into your budget.
While you may have your heart set on a brand new, $30,000 car, you may be able to reasonably afford a $15,000 used car. It can be the same model car, but a different year. Perhaps you have Norton or Harley-Davidson dreams, but a used Yamaha budget. Find vehicle options that fit your budget, not vehicles that kill your budget.
Once you are ready to apply for bad credit auto loans or motorcycle loans, you can do a few things to increase your chances of getting a "yes" from the lending institution. Instead of traipsing around town trying to speak to each bank and credit union, use Loanry to go auto loan shopping. It offers much more than bad credit auto loans and simplifies your process.
Motorcycle and Auto Loan Shopping with Loanry
Loanry provides individuals and businesses with a simple process for vetting financial lenders. Its participating institutions offer a plethora of loan types, including no credit or Bad Credit Auto Loans. Follow these quick steps to use this loan mall that makes finding a loan a breeze.
Visit Loanry Auto Loans
Choose the loan type you need at the top of the screen.
Complete the short form with your basic information.
Loanry sorts through its database of financial institutions.
Loanry may help you find a lender
You complete each lender's long application.
A lender work with you directly.
Loanry does not make loans. It simply helps you find a lender. These lenders work with Loanry's site to offer auto loans products  including bad credit auto loans. That cuts down on the research you have to do. Using Loanry helps you determine which institutions offer loan products who may be willing to work for your need situation. It also saves you unneeded application fees to banks or financial lenders whose qualifications you did not meet.
The Loanry tool cuts your research time, so can determine the appropriate lenders to approach more quickly.
Using it also may reduce the number of requests on your credit report. These report requests happen every time you apply for credit, no matter what type. Each application for bad credit auto loans or motorcycle loans creates a request that lowers your credit score just a little. If you apply for many credit cards and loans, you will reduce your score, even if you did not take any out or were refused for each one.
While Loanry is not a lending institution, it does offer educational articles and tools to search for auto loan lender for bad credit – to help its users make better decisions about money. It offers these financial educational articles for free.
Once you are ready to apply for loans, you may find that your bad credit offers you limited opportunities. Before you go to a loan shark, explore your other options. While you will still end up paying higher interest than someone who could afford a prime interest rate loan, you do not have to resort to that high of an interest rate. You do have alternate options though since the Internet has spawned the peer-to-peer craze.
Try a Different Kind of Legitimate Lender
You have new legitimate bad credit auto loan opportunities besides banks and credit unions. Approach peer-to-peer lending services. This uses a one-to-one concept similar to that of an angel investor, except, you pay back the funds in full with interest.
Also, approach online lenders. Some offer smaller loans, some offer no credit or Bad Credit Auto Loans.
Either way, conduct extensive research on any lending institution of any type before you apply or provide any identifying information such as your Social Security number. Have an accountant look at the loan product of any non-traditional lender, before you apply and definitely before you sign any papers. Once you find a few options you'd like to pursue, you are ready to make your applications. Here are a few tips to help you obtain the best results from your bad credit auto loans applications.
Request a Loan Officer Meeting
If you have bad credit, you can help yourself by requesting a meeting with a loan officer. Even your local bank may have an online application, but you can request a loan meeting at the local branch of their organization. These meetings improve your chances of a "yes" from the bank or credit union by showing them your personage – presentation and demeanor – and important finance information that does not appear in your credit report or go into your credit score.
Paperwork to Take With You
Your credit score reflects your repayment of credit cards and loans. What it does not include is your monthly mortgage or rent, bills or private loan payments. Experian, Equifax and TransUnion do not get these items reported to them nor do they always have accurate information on your employer or salary. Take your pay stubs from all jobs you maintain with you to the meeting proving you have regular employment. This also establishes your amount of regular income on a regular time cycle, such as weekly or monthly.
Take with you statements from your checking accounts, savings accounts, Certificate of Deposits, stocks and bonds and/or retirement fund or annuity. If you receive any type of supplemental income, such as alimony, child support, veteran's benefits, etc. you should include documentation of this. All of these income streams document your ability to continue payments if your employer reduces your hours or terminates your employment.
Present this documentation to the financial lender to strengthen your application. You can also take in proof of your timely payment of monthly bills to utilities, your phone company and your landlord. These items show that you pay on time and in full.
Sometimes, no matter what you do, the bank determines that it cannot offer bad credit auto loans to you unless it has evidence you can pay it back immediately if needed. They do this by requiring you to have either a cosigner or collateral.
The Cosigner Option
This is common for teenagers or college students buying their first car. These two groups rarely have credit established, so they can only qualify for bad credit auto loans. You use a cosigner to boost your credit worthiness.
The term cosigner refers to an individual who applies for the loan with you. They add their awesome credit score to yours to help you obtain the loan, but in the process, they accept absolute responsibility for the repayment of the auto loan. While you actually make the payments, if you miss one, it hurts their credit, too. If you default on the loan, the bank expects them to pay for it. This risk transfer takes the pressure off of the lender but means it takes special person to step up as your cosigner. In many cases, a parent will cosign a loan for their teenager.
Put Up Collateral
You can put up collateral for a loan. This provides a guarantee to the bank that you will pay back the loan. Collateral refers to a tangible asset that the bank could claim, then sell, to cover the amount of your loan. Examples include a boat, houseboat, vehicle, land or stocks and bonds.
Save Up for a Big Down Payment
You can improve your ability to qualify for a loan easily. Save your money up for a large down payment. This reduces the amount of money you need to borrow. It can also help you get a "yes" from the lending institution. Another plus is it can net you a lower interest rate to put down a larger down payment.
Smart Money Tip!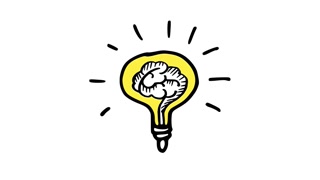 "Know the price other dealerships in the area are offering so you can make an informed purchase," Joe Pendergast, the vice president of consumer lending for Navy Federal Credit Union in an interview with Credit.com.
Research the Autos or Motorcycles
Do a bit of local research before you apply for a loan. You need to find out the car or motorcycle you want and how much it will cost you locally. The prices you see online do not relate to what you'll find locally. So, as Shutt advises, start your research online to broadly determine vehicles you can afford. This also prepares you for visiting local car lots.
At the local lots, the salespeople will try to do their job – to get you to spend as much money as possible. Remember that the car you choose determines the loan you need. Choose a reasonable car to borrow less and pay less interest.
Show what a tough negotiator you are by pitting one dealer's price against the other's. Many dealers will match or beat the price of the other's and that could get you a rebate, discount or other special savings. It's your job to get yourself the best deal on a car.
It's Loan Application Time
You have done your research and you think you are ready to buy. You've also researched various loan options and have looked at the cars. You have priced them. You are ready to obtain your financing so you can make your big purchase.
Car Lot Financing
Beware of using the car lot's financing. Some car dealers mark up the interest rate from the one the actual bank rate, then the two split the excess interest fifty-fifty. Carefully read any offers from car lots partnered with credit unions, too, because they often do the same thing. Apply directly to the credit union to get the best rate.
Loanry Listings
Revisit your interaction you received from a lender who use Loanry. Read their terms carefully. Choose from them one and make your application. If they extend a loan to you, you can go purchase your car quickly. Some lenders that use Loanry deliver the funds electronically and will deposit the funds into your bank account within a couple of days. You then make your purchase.
If you get turned down, you can keep auto loan shopping. They may have a slightly higher interest rate or some other terms that made you rank them lower than others, but you may get a "yes" from them when you got a "no" from the first bank.
However, remember that each application could create a hit on your credit report. Using Loanry may reduce these hits, but if you apply directly to local banks or credit unions, each of those application creates a unique hit to your credit report which lowers your score a little bit. An application through the car lot does the same thing.
Even if you do not get a yes, you need to stop applying if you get three "nos" in a row so that you do not damage your newly re-built credit score excessively. It could be time to ask for a private loan from a parent or guardian to fund your car, truck, moped or motorcycle purchase. You can borrow the money from family and create a monthly or weekly repayment schedule. This gets you on the road without further damage to your credit.
On the Car Lot
When you go to actually make the purchase, the sales person will try to upsell you. Do not fall for it. Stick with the vehicle you have decided to buy in advance.
Stick to the total value of the vehicle you want to buy. Whatever you do, do not let the salesperson trick you into saying what monthly payment you can afford. They will simply manipulate other factors of the loan, such as its duration, to make a more expensive vehicle seem affordable. You are not getting a deal. This is called the "monthly payment scheme" and every car salesperson gets taught this.
If you are approved for a $17,000 loan, then buy the car or motorcycle that you had chosen in the first place. You will end up with the vehicle you researched at the price you planned on paying. You will already know the loan duration since you researched it. Remember, the duration combined with the interest rate of the loan determines how much extra you will pay to the financial lender for the privilege of getting funding for your car purchase.
Buying a car with bad credit can still be done. You simply need to start earlier in the loan process with your research. Loanry can help with that. Let Loanry help you find an auto loan lender for bad credit online today.
Carlie Lawson writes about business and finance, specializing in entertainment, cryptocurrency and FOREX coverage. She wrote weekly entertainment business and finance articles for JollyJo.tv, Keysian and Movitly for a combined seven years. A former newspaper journalist, she now owns Powell Lawson Creatives, a PR firm, and Powell Lawson Consulting, a business continuity and hazards planning consultancy. She earned BAs in Journalism and Film & Video Studies from the University of Oklahoma. She also earned her Master of Regional & City Planning at OU. Her passion lies in helping people make money while reducing risk.