My poor little car is pretty much on its last leg. Sometimes I get in it and it simply will not start. The heat and air recently went out. There are some issues in the wheel well and the brake area. I could go on with this list, but the bottom line is that I try not to drive any farther than I am willing to walk back.
We bought the car used in February of this year, so we have had it less than a year. I have nothing against used cars as a whole- in fact, I have only ever owned used cars- but this particular one had not been cared for at all by the previous owners.
About a week after bringing it home, we knew that it was going to cost more to fix it than replace it. I have known it needs to be replaced, but I honestly hoped it would at least last until tax season. I am thinking that is not going to happen. Now, I am faced with finding a new car with nothing saved and credit that leaves much to be desired. Sound familiar? We are in this together, so let's figure out how to get a car loan with bad credit.
Basics of an Auto Loan
An auto loan is like every other loan- you borrow money, you get what you need, you repay the loan. Also like every other type of loan, there are pros and cons to it. These should be considered carefully before rushing to get a car loan with bad credit.
Pros
You have your car almost immediately. Unlike saving to buy your car, you can drive away with the car as soon as the money comes through and paperwork is signed. This could simply be a matter of minutes or hours.
Drive now and pay over time. Again, you do not have to wait to purchase. You can be driving the car the entire time you are paying on it. This is always a bonus, especially if it is going to take you a long time to save enough for the purchase.
You might be able to afford a nicer vehicle. With an auto loan, you may get approved for more than you could save. This means that you could typically purchase a better vehicle than if you simply paid outright.
Cons
It is a debt and you are at the mercy of a loan and lender. Without being too dramatic, lenders and debt are a type of prison, in my opinion. The lender may be a very nice prison warden, but you are still a captive of that debt until you pay it off. Debt can affect a lot of your life, including your mental health.
You might be tempted to over spend. Since you may get approved for more than you could save, you may be tempted to buy a more expensive car than you can afford. Before even applying for a loan, you need to determine how much you can afford every month. Whatever that amount is should be what you stick with. Otherwise, you are putting unnecessary stress on yourself.
You risk losing the vehicle. While you owe the loan, you are at a potential risk of losing that car. If you do not make your payments, they have the right to repossess it. This does not typically happen on the day after you are late. Nobody really wants to repossess your car because that is just something extra for them to deal with. They would much prefer that you just pay the loan, so you probably will not lose the car right after missing one payment. However, this is the lender's business. If you do not pay, they are losing money, so they will not let you go forever without payment. If you continue to be late on your payments and have a delinquent amount, you just might find yourself without a car on top of losing any money you have put into it.
It may require additional insurance. Most lenders require you to carry full coverage insurance while you owe the loan. This is to make sure that their investment is protected. Closer to the end of the loan, they may drop this requirement, but expect it for the majority of your loan term. The cost of this insurance should be factored in to how much you can afford to pay each month.
Auto Loan Basics Spelled Out: Lending 101https://t.co/kriRCQ3uos

— Loanry.com | Loan Shop ? (@LoanryStore) 17. октобар 2019.
Car Loan with Bad Credit: Is It Possible?
It is most certainly possible to get a car loan with bad credit. The issues tend to come in with the loan rates and terms. It will also limit where you get financing.
How to Shop for a Car Loan with Bad Credit
When you know how to shop for a car loan, you can get a much better deal. While it is most definitely possible to get a car loan with bad credit, you can expect to put in more work than someone with good credit. Not all lenders will provide loans to people with bad credit. Those that do may require high monthly payments or charge ridiculous interest rates, so you really have to look for a good car loan with bad credit.
Auto Loan from Financial Institution vs Dealership Financing
The first thing you should know is that there are two basic types of auto loans. One is financing from the car dealership. The other is financing from a completely separate financial institution. Each will have different credit requirements, terms, and so on. It is not possible to say which one is better without knowing what each is offering, but you should know what to pay attention to. The interest rates should play a large role in your decision.
The Effect of Interest Rates
When you are trying to decide between the two, obviously the price of the car itself matters along with the interest rates. Sometimes interest rates can be so close to one another that you think it will not make much of a difference. That is not true. Let's say you are buying a $15,000 car. This is what different interest rates would look like:
---
10%= $1500
12.5%= $1,875
15%= $2,250
17.5%= $2,625
20%= $3,000
---
These are simplified and fictitious numbers, but hopefully you can see what a big difference interest rates can make. It is incredibly important to shop car loan rates. When you are carrying out your auto loan shopping, choose the loan with the lowest rate possible, even if it is only 1% cheaper than another. Of course, you want to weight this amount against other factors, such as the repayment length, but most often, the lowest interest rate will provide the best option.
Wouldn't it be great to have a mall where you can shop for loans? Wow…that would be so awesome…what? There is?! You're right here! Loanry is the place you've been waiting for.
How to Get a Car Loan with Bad Credit AND Low Income
Many people wondering how to get a car loan with bad credit are also wondering how to get an auto loan with low income. While this does pose an additional- but very common- problem, you do not have to give up. You will just need some additional planning, saving, searching, and that kind of thing. There are places that will work with you, even with low income. Be prepared to take some time to really search, though, so that you can get a loan with good terms and rates.
Choosing the Right Car Loan with Bad Credit
We already talked a bit about interest rates. That should be a deciding factor in which loan to choose. However, choosing that loan is simply where it starts. You must also consider how the loan will affect you while you are paying on it.
Consider Your Situation and Lifestyle
As a freelancer, my income ebbs and flows. Some months I make excellent money, and some months not so much. Knowing this means that I have to really consider financial decisions I make. I cannot make any of those decisions based off of my great months because those do not happen consistently. Instead, I factor in the bad months and the mid-range ones. I would prefer to know that I can make the payment even at the worst times than to risk it.
What about you? Are there any special considerations you need to make? Do you have the type of job where you only work a certain amount of months out of the year, i.e. seasonal or oil related jobs? Are your finances already stretched so much that they are about to snap? Do you want to take a month off this year to write your novel or take care of your parents? If there is anything like this, you have to factor this into your decisions or you will end up worrying about how to make payments.
Alternatives to a Car Loan with Bad Credit
Obviously, paying cash for a car would be awesome, if it is possible. Pick up extra shifts at your job, pick up a side job, anything you can do to put some cash away. With patience and diligence, you might be able to pay cash for a car cheaper than you think.
You might not be able to afford to pay cash for it, but maybe a family member will pay for a cheap used car up front and allow you to pay them back.
They might also be willing to cosign with you so that you can get a much more favorable interest rate. Though both of these options are still technically a loan, they will be much better than getting a loan with bad credit.
How to Decrease the Amount I Need to Borrow
One of the best moves that you can make if you must get an auto loan is to decrease the amount you have to borrow. The less you borrow, the less interest you owe. It may require some extra work in the beginning, but it can save you a lot of work down the line. Get creative with ways to save, as there is always a way. Here are a few factors to consider as you do:
Consider Used VS New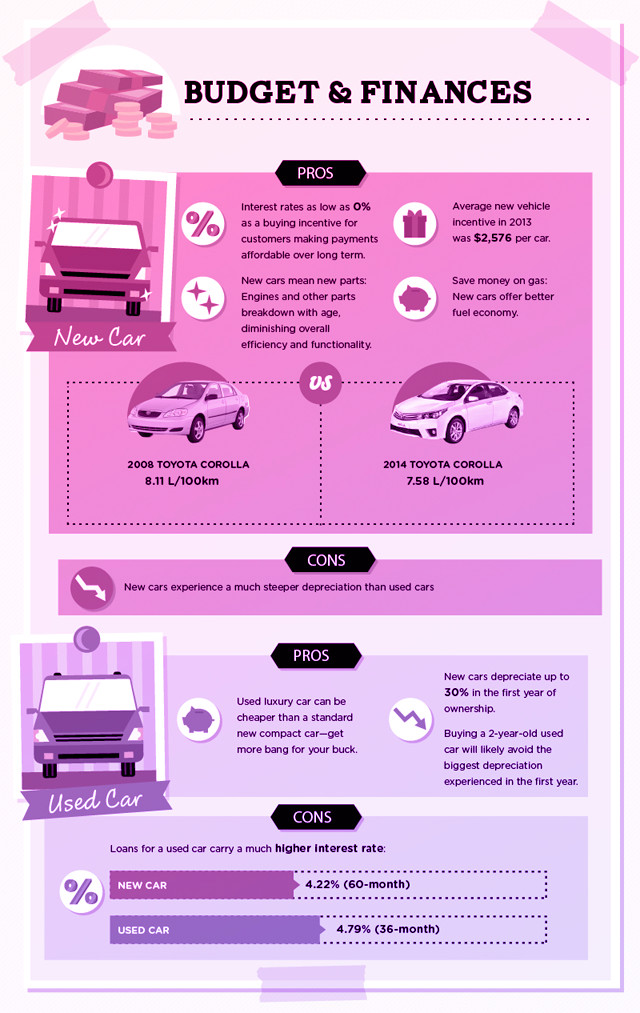 Many people have an issue with used cars, and to some extent, I can understand it. There are some who simply have too much pride to be seen riding around in a used car, or they just have to have a new one. If that is you and you can afford it, you can get all of the new cars you want.
Many people reading this though are reading for the purpose that they cannot afford it, at least not all at once. If this is you, join the club. Very few people can simply pay for a new car out right. Let's consider the numbers to prove my point.
In 2018, there was a total of 27 million new auto loans. And as of March 2019, Americans owed $1.16 trillion. Unless all of these people are taking out these loans for fun or simply because they do not feel like paying it all at once, this shows that the majority of us need help buying a car.
Now, let's consider the difference in new and used. You can find used cars for less than $10,000- much less. In fact, one of the best cars I have every owned was a cute little Toyota Camry that I bought from an elderly couple for $1,200. They had been the only owners of the car and had taken good care of it. The only reason I got rid of it is because I found out we were pregnant with our fourth child, and- as much as I wanted it to- it could not fit the six of us. We upgraded to an SUV that could fit us all.
As far as purchasing from a used dealership, I have done this, too. In fact, the SUV we upgraded to was a 2001 Chevy Suburban that was $8,000. Our payments were $300 per month for two years. We ended up paying for one year, then paid it off the next tax check we got.
While we were paying this, a friend decided to buy a new car. She went to a dealership and signed the paperwork for a $30,000 car. Her payments were nearly $600 per month and she would be paying for five years. That payment is more than we were paying in rent at the time for a pretty nice house. Yikes!
Additionally, we only needed $1,000 down to drive the Suburban off the lot. I do not remember the exact amount, but she had to come up with three or four times that much. Call me cheap, but if I am going to have to come up with thousands for a down payment and pay $600 per month, I would prefer to do so to buy a house, not a car.
One reason people are against used cars is that they are not always in great shape. While used cars may not always be the best solution, they often are much better than you might expect. If you are concerned about a used car, take it to a mechanic during your test drive. They can tell you if anything is wrong. Many used car lots will fix most problems while you are making payments. If they do not, you can always negotiate on the price if there are any problems.
Another idea is to look for a used car through a rental car company like Enterprise. At regular intervals, they replace "old" cars with new ones. Though their idea of old and mine are a bit different. The good thing about these cars is that they have been taken very good care of, so they tend to be a good investment.
Save for a Down Payment
A great way to cut back on your loan or financing amount is to put down the biggest down payment you possibly can. Even if you can only come up with $500, that is $500 you do not need to borrow or pay interest on. If you can put off purchasing your car for a few months or more to allow you to save, this will be a great way to go.
Make Some Quick Extra Cash
If you cannot wait months to purchase your car, you can still put down a nice down payment by making some quick cash. The ways to do so are only as limited as your creativity. But a great ways is through having a yard sale or two. Everyone who knows me or has ever read any of my advice knows that I am a huge advocate of yard sales. This is because I know that they work and they have multiple benefits, the biggest of which is that you get to clear out your house and make some money for doing it.
Take a run through your home. Throw everything in a box that you do not use, do not want or like, have used as much as you think you can, have unnecessary duplicates of, and so on. Then, go through your home again to do the same. Sometimes you do not notice things the first time, but notice them later.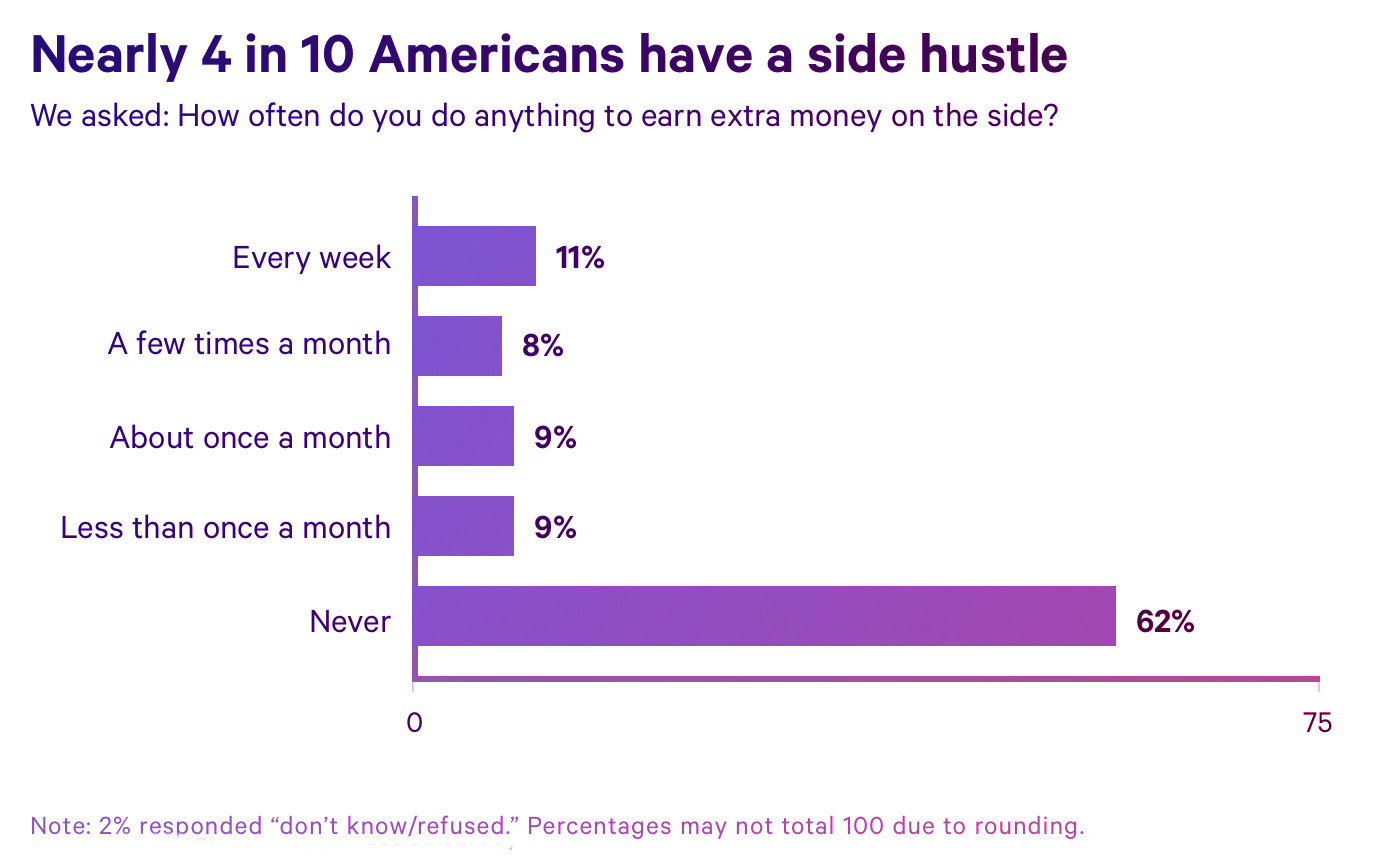 It can often be tempting to think, "No one is going to want this stuff." But one man's trash really is another man's treasure. You never know who is on a tight budget and will be more than happy to pay you $3 for what you consider an old pair of jeans. You never know what single mom will gladly pay you a couple of bucks for pens, scissors, glue, and more to save money on school supplies.
That is another thing I love about yard sales. Not only does my family and my home benefit, but so do others. During some yard sales, I have met some people truly in need that I have been blessed enough to pass things on to for no charge. If this seems counterproductive to making money, you must not understand the laws of sowing and reaping, karma, or whatever you choose to call it. Basically, when you help others, help somehow finds you, so giving is investing in yourself and others.
Be sure to advertise your yard sale, even if it is just on Facebook. Take pictures of some of your items to go with the post. Trust me when I say that some people absolutely live to go to yard sales and markets on the weekends. Price your items fairly so both you and your customer can benefit. Be willing to cut down on your prices, especially if it is getting later in the day.
If you have a lot of clothes, consider a $5 bag sale. This is my favorite thing to do. I always have piles of clothes. Trying to get rid of them one piece at a time almost always means I have to pack most of them back up. Instead, I hand my customers a grocery bag and say, "Fill it up for $5". They stuff the bag so a lot of clothes are moving out, and I make some money. Try it yourself. You might just come away with a hefty down payment for your car.
Getting a Car Loan with Bad Credit to Build Credit
If you have had to get a car loan with bad credit, you probably wish your credit was better. Though there may not be a lot you can change this time, you can use this experience to make it better in the future. It is absolutely possible to build your credit with a car loan, if you handle things the right way.
The right way basically means that you pay your payments on time. While it may be a struggle, we have some advice for you: budget- my other favorite financial advice. Think about it: how are you going to pay something that you do not know when to pay, how much to pay, or where the money will come from? As much as I wish they did, bills do not just take care of themselves. You actually have to put the work in.
The first thing to do, in my opinion, is to put the payment date in or on something that you cannot ignore. This will differ depending on your preferences. If you are more of a paper and pen person, write "Car Loan Due" on every monthly page of your wall calendar on the correct date. If you are more of a digital person, type it up on your Google calendar and set it to repeat every month.
Next, set aside a day each month to sit down and plan out your bills. You should have the dates all of your monthly bills are due down on something. If you do not, now is the time to do so. Use this to determine how much needs to come out of each check to go to your bills. If you see you will not have enough for any of your bills, including your auto loan, find a way to make some extra cash then- not the day before the bill is due.
If- after all of your planning- for some reason you will be late on your payment, call your creditor. It is much better to speak with them and let them know what is going on than to hide from it. More often than not, they will try to work with you, which means the late payment may not show up on your credit report.
As long as you are making your payments on time, you should see an increase in your credit score. If you have purchased from a used car lot that does not normally report to the credit bureaus, you can still often use your receipts or some type of statement from them and report it to the credit bureaus yourself. It takes a little more time and effort on your part, but it is well worth it.
How to Establish Credit History When You Have No Credit History?
Conclusion
When you decide that it is time for a new car, try not to jump too fast into a situation. That is when mistakes tend to happen. All financial decisions, including getting an auto loan, should be carefully considered prior to signing on the dotted line. When shopping, simplify your work by using a platform that brings lenders to you. This will help you compare them more easily, and probably discover some you did not even know existed.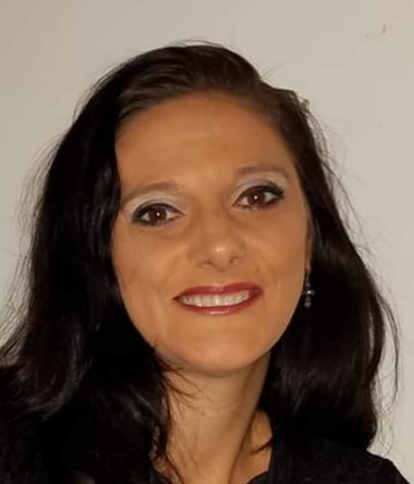 Brandy Woodfolk is an educator, home business owner, project manager, and lifelong learner. After a less than stellar financial upbringing, Brandy dedicated her schooling and independent studies to financial literacy. She quickly became the go-to among family, friends, and acquaintances for everything finance. Her inner circle loves to joke that she is an expert at "budgeting to the penny". Brandy dedicates a large portion of her time to teaching parents how to succeed financially without sacrificing time with their little ones. She also teaches classes to homeschooled teenagers about finances and other life skills they need to succeed as adults.
Brandy writes about smart money management and wealth building in simple and relatable ways so all who wish to can understand the world of finance.