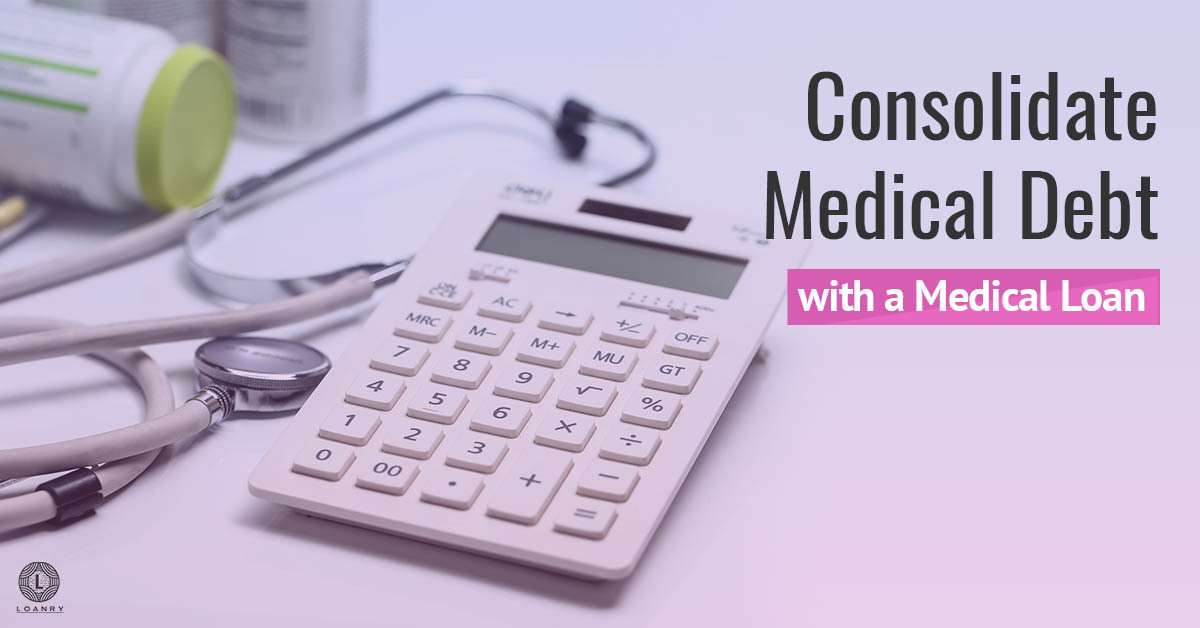 A recent survey reveals that about 79 million Americans have problems with medical bills or debt. Also, the cost of healthcare has risen sharply in the past few years, not just in the United States but also across the world. Even with insurance coverage, there will still be costs that the consumer will be required to pay. This is one of the reasons why so many Americans are struggling with medical debt today. As a result of an increase in cases of health problems and high costs of medical care, more people are looking at medical lending as an option. However, considering the heavy burden associated with medical bills and expenses, it is important to find the right loans for medical treatment when you need them. Here are a few things consumers should know before taking out a loan for medical bills.  
Reasons to Consolidate Medical Debt

Consumers can incur medical expenses at any time without expecting them. Having a number of medical bills to service at the same time can compromise a person's entire budget. In order to avoid being overwhelmed, consumers can choose to take a single loan for medical bills to consolidate the smaller ones.
One of the best reasons to consolidate medical debt is to make it easier to pay off these expenses. Rather than having to track payments for several bills, it will be easier to have and focus on a single loan. This allows the consumer to plan better and reduce debt faster.
If a borrower gets lower interest rates and better terms on a new loan, they can consider taking it out to pay off debt quickly. However, the consumer should be sure that they will afford the monthly payments to avoid getting into financial trouble.
Failure to pay loans for medical treatment will have a negative impact on an individual's credit score. If one is having a difficult time meeting their financial obligations, they can consolidate debt to protect their credit score. Again, consumers should ensure that taking out the new loan will not make their financial situation worse.
If part of the medical debt is credit card debt, there is a chance the borrower is paying some annual fees. Consolidating the medical debt will not only help to avoid such fees but also restructure the payment plan into a longer period, making it easier to pay off the debt.
What is Medical Financing?
Regardless of the type of health problem a consumer or their loved one has, medical care is expensive and can leave a family with significant medical expenses to pay. If the health insurance provider refuses to cover the medical procedure needed, patients have to find another way to pay for the procedures. This is where medical finance can be an option. Although the cost of medical care is beyond the reach of many, the right tactics can help consumers to afford the care they need.
A medical loan, also known as a signature loan, is an unsecured loan that allows borrowers to access money without putting up any form of collateral. Most of these loans require that the money obtained to be used only for the purpose of repaying medical debt. Interest rates on these loans vary from lender to lender but greatly depend on the borrower's credit score. Any borrower who is not ready to handle the frustrations that come with billing departments can consider taking out a loan for medical bills.
Applying for a Loan
When a consumer has a number of medical bill loans to pay at the same time, they can think about using medical finance to consolidate the existing loans. However, such a consumer should know how to find the best rates that they may be eligible for. The good news is that there are numerous resources and a lot of information to make the process easier for borrowers. For instance, working with a reliable company that runs the application through several sources will help borrowers to avoid appearing like they are applying to several lenders. As a third party that is not in the lending business, we make it easier and faster for consumers to find lenders.
While there are professional lenders with whom one can take out a loan for medical bills, there are also unscrupulous people who seek to take advantage of desperate consumers. For this reason, borrowers should be careful not to fall victim to predatory lenders. Most predatory loans are accompanied by unreasonable and unnecessarily strict terms that can make it difficult for a borrower to pay them off. Apart from shopping around and comparing terms offered by various lenders, consumers should ensure that they qualify for the loan and put all the required documents together. This will make the loan application process easier and faster, helping the borrower to meet their financial needs in good time.
Uses of Medical Loans
There are a number of reasons why consumers may need to apply for a loan for medical bills. Whether it is an injury, unexpected hospitalization, or accumulated medical debt, these expenses can overwhelm you. The good news is that medical loans are available for those who need them. Here are some of the uses of medical loans: 
Dental Work
Dental issues may require treatment plans such as an implant, root implant, or dental surgery. Since most dental issues can become unbearable fast, consumers need to plan on how they will cover the related expenses. Mostly, dental insurance will not cover the costs associated with dental visits. Medical loans can help consumers pay for dental care easily.
Cosmetic Procedures
Procedures such as facelifts, tummy tucks, and reconstructive surgeries are not usually covered under regular medical insurance. A personal loan for a medical procedure is one of the options consumers can consider to cover the costs of procedures meant to improve appearance.
Weight Loss Surgery
While insurance may help to cover a portion of the cost of surgery, it might not pay for counseling and support services. Some consumers find it necessary to go for medical financing to pay the bills.
Eye Care and Surgery
Today, with procedures becoming safer and more refined, eye surgeries have become common. Consumers looking to correct their vision can consider loans when they need to get money fast.
Hearing Loss
Hearing loss can affect one's quality of life. Although treatment for the condition is expensive, most people do not have proper insurance for it. This is one of the areas where a medical loan can come in handy.
Chiropractic Treatments
Regular medical insurance does not cover expenses incurred during treatment after a physically traumatic event. If you do not have cash on hand, you may have to get a loan since chiropractors charge at the time of service.
Emergency Care
Nobody ever plans for an emergency. When a consumer needs urgent care and has to pay for it upfront, a medical loan can help to cover the cost of treatment.
Consolidating Existing Medical Loans
Paying several medical bills at once can be overwhelming. This is one of the reasons why people take out one large medical loan to consolidate several existing loans.
Before taking out loans for medical expenses, it is essential for a borrower to ensure that they are taking on debt for the right reasons.
Financial solutions such as taking a loan for medical bills become inevitable at this point whether you have good or bad credit. Here are seven reasons to use a medical loan.#loanry #finance #personalloan #medicalloan https://t.co/YJjOUmcSwB pic.twitter.com/FKBCL6AgUG

— Loanry.com | Loan Shop ? (@LoanryStore) July 26, 2019
Types of Loans That Can Be Used for Medical Bills
A consumer's needs, circumstances, and preferences will determine the type of loan for medical bills they will go for. In order for borrowers to be sure that they are getting the best deal, they must familiarize themselves with the various options available.
Unsecured Medical Loans
These loans do not require the borrower to put up any form of collateral. This means that they are based on the promise to pay back the money. Eligibility for the loans depends on the level of trust between the lender and the borrower. The loans are likely to attract higher interest rates than other types of loans.
Secured 

Medical Loans
This type of loan is guaranteed by tangible assets such as a house or motor vehicle. In the event that the borrower fails to pay back the loan, the lender can take the collateral. Some people consider this unnecessary risk and stress.
Credit Card
Whenever there is a medical emergency, consumers can take out their credit cards to handle the problem. However, users should be careful about how much they use since this will attract higher interest and put them in more debt.
Medical Credit
Some lenders offer special credit to enable consumers to meet medical-related expenses. In most cases, the initial transaction will have a special offer. However, since defaulting can lead to higher fees, consumers should understand what they are getting themselves into before taking medical credit cards.
Marketplace Loans
Certain lenders also specialize in offering loans to help those who do not qualify for other types of loans. An online search will help to find these lenders and compare rates offered by different lenders.
401 (k) Loans
Consumers who have access to 401 (k) may borrow money to settle emergency medical expenses. Such people should remember that the money will have to be paid back and will have fees associated with it.
With the different options available to those who need a loan for medical bills, it is important to do some research before taking out any loan. We make it possible for consumers to find and apply for an easy medical loan when they need one.
Medical Loans for Poor Credit
Although medical finance can enable consumers to handle medical emergencies, and pay for medical care, having poor credit can limit the loan opportunities available to an individual. The good news is that one can apply for medical loans for poor credit. When filing bankruptcy for medical debt is not an option, interest on credit card debt is too high, traditional lenders will not approve you, or a medical emergency does not allow enough time to build your credit score, you can consider going for these loans. Here are some of the options borrowers with poor credit can consider.
Payday Loans
These are small, short-term, unsecured loans whose amount depends on the borrower's income. While borrowers can get the money they need quickly, payday loans are limited by the level of income and have to be paid back the next time the borrower receives their salary.
Local Finance Lenders
Some local lenders will provide quick loans to residents of the surrounding community. While this may appear to be nice, such loans are usually designed to take advantage of desperate borrowers. Borrowers receive a check in their mail, with the terms and conditions of the loan attached. They are deemed to have accepted these terms if they deposit the check.
Title Loan Lenders
These lenders offer secured loans against car titles. In order to get cash against any asset, the asset has to be valued before the borrower is provided with a loan that is a fraction of this value.
In the end, since there is no telling when one will need a loan for medical bills, consumers should always work on improving their credit score. This will make the loan application easy, fast, and less frustrating when the time comes to take out a medical loan.  
Advantages of Medical Loans
A medical emergency can strike at any time. While buying medical insurance is a great way to prepare for such an emergency, consumers should also be aware of other options. When insurance is not enough, one can consider taking out a loan for medical bills.
With a personal loan for medical emergencies, consumers can get treatments at non-cashless hospitals or for non-cashless procedures. The impact of the loans will be even more noticeable when the consumer has to make the payment upfront.
Most medical loans are associated with high-speed approval and instant disbursement. This is designed to allow the borrower to concentrate on the critical task of seeking medical care. In addition, borrowers can take loans for any type of ailment. All they have to know is the total amount of expenses.
In the event that the hospital where you want to receive treatment is not listed under your insurance plan, a medical loan can offer the flexibility you need. The loans do not have restrictions when it comes to the healthcare facility a consumer would want to visit.
Compared to other types of loans, loans for medical expenses are very convenient. Most of these loans have flexible tenure options, no prepayment charges, no need for collateral and require minimal documentation.
Things to Know Before Taking Out a Medical Loan
Financial knowledge and literacy can help borrowers to make a conscious and informed decision when comparing medical bill loans. Here are a few things to keep in mind when searching for the right personal medical loans for your needs.
Your Credit score
While people can still get loans without a good credit score, the process becomes more difficult. Apart from making it simpler to get a loan, a good credit score ensures a consumer enjoys better interest rates. Knowing their credit score before applying for medical loans will help borrowers to manage their expectations.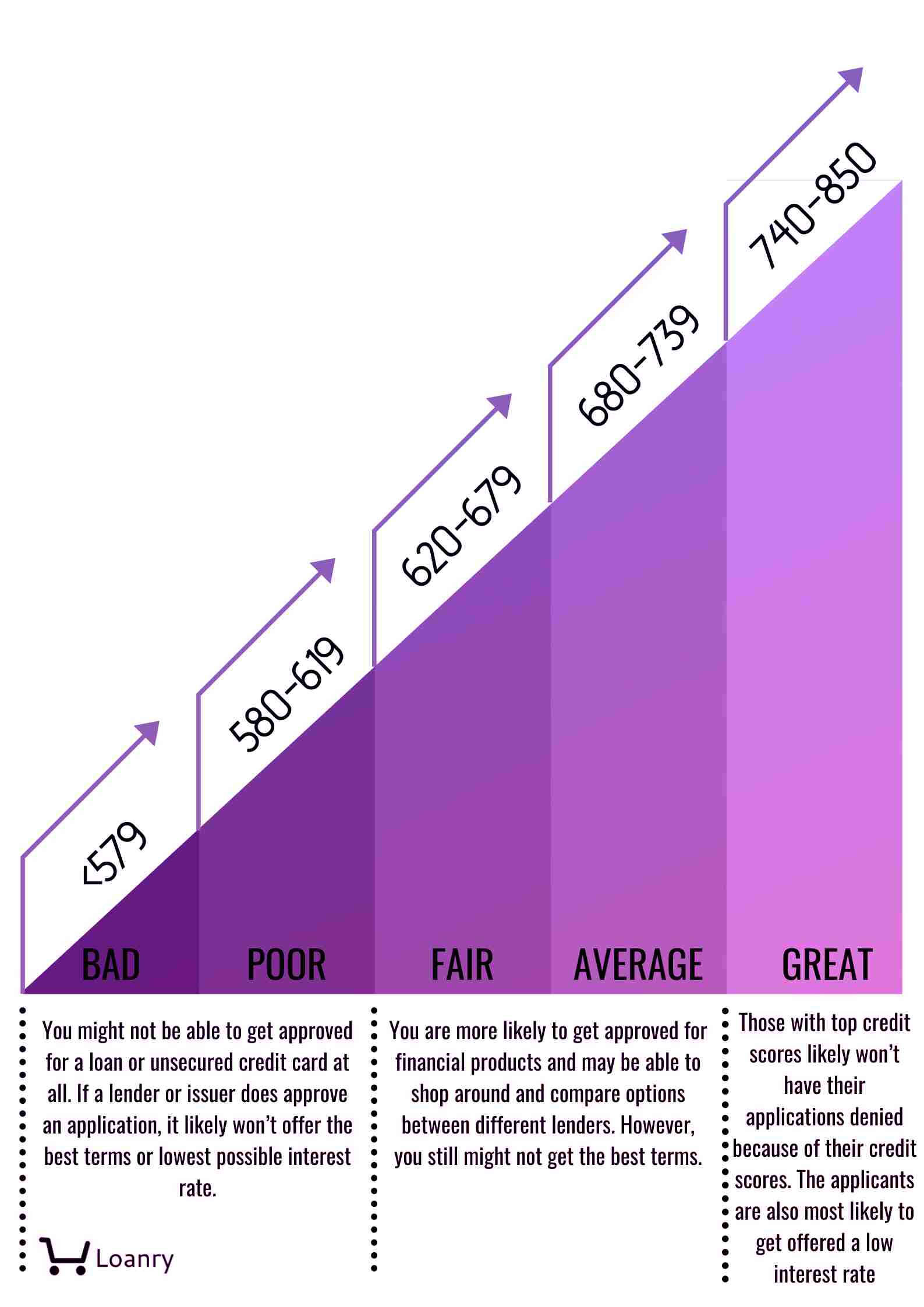 Interest Rate
Taking out a loan for medical bills that one cannot afford can get them into financial trouble. Borrowers should establish whether the loan they intend to take out has a fixed or variable interest rate as well as the amount they will have to pay back as interest. In the end, it is important for a borrower to negotiate the interest rate offered to ensure it will work for them. In case it does not, they can consider finding a new lender.
Repayment Period
There is a direct relationship between the repayment period, interest, and the amount to be paid back every month. Consumers have to have these factors in mind and ensure that they will be in a position to repay the loan without straining.
Loan Amount
Lenders will consider several factors before determining how much a borrower qualifies for. Borrowers should avoid taking more money than they need since they will only end up paying more as interest. However, they should also ensure that the amount they receive will be enough to help them cover a significant part of the medical expenses.
Income
Apart from being aware of how much one earns, they should also understand their current financial position to ensure that the loan will be in line with their current budget.   
When to Take Out a Medical Loan
If you are to make the right financial decisions, you will have to know when to take out a loan for medical bills. Lenders will always be willing to offer these loans provided the borrower qualifies. However, a clear understanding of the financial implications will help consumers to determine the right time to apply for such loans.
In Case of an Emergency 
As much as one may plan for an emergency, the cost of medical care can be higher than the amount one had saved. When there is no time to apply for other types of loans, an easy medical loan can save the day.
If One Has Bad Credit 
Bad credit can limit the loan opportunities available to an individual, forcing them to look for other ways to pay for treatment. Medical loans for bad credit may be more accessible than one would have imagined.
When Other Options Have Failed 
One may have applied for other types of loans and tried different alternatives without much success. A personal loan for medical bills can be a great option at such a time. However, whenever possible, one should exhaust the other options before going for a loan.
How to Find a Loan for Medical Bills
When looking for money to cover medical expenses, one may not have the luxury of time. This means that they will want to access medical finance within the shortest time possible. This is why it is critical for borrowers to know where to turn when they find themselves in such a situation.
One of the best ways to find a reliable lender is through an online search. However, rather than just relying on the information available online, borrowers should go through reviews to establish what kind of experience people had with the lenders. In case one knows of people who went through a similar experience and needed a loan for medical bills, they can ask them for a referral to the lender. However, since such people may have had a different experience, consumers should take time to investigate on their own before taking out a loan. This will provide an opportunity to determine whether they match up with what the borrower heard about them.
In the end, anyone looking for a medical loan should remember that they are taking out a loan to settle a debt. This is why borrowers must ensure that the lender they work with treats them fairly.
Reasons to Use a Medical Finance Lender
There is no doubt that medical conditions take a toll on both the ailing individual as well as their loved ones. When it gets to a point where one needs medical financing, there is a good chance they will already be feeling overwhelmed. This is why they should take the necessary steps to ensure that the process is as seamless as possible. One of the best ways to achieve this is to use a medical finance lender.
A medical finance lender is in the business of offering medical bill loans to those who are going through hard times and are looking for money to fix things. Such lenders have experience in this industry and will not give borrowers a hard time when they request for funding. This means that using a medical finance lender will help borrowers to avoid the frustration of proving their income and ending up being denied a loan.
With such a lender, borrowers will only be required to prove that they are worthy of a loan for medical bills. They also have to convince the lender that they will repay the loan in a timely manner. Medical finance lenders strive to ensure a straightforward application and approval process, effectively helping borrowers to sort out their needs. Working with traditional lenders, on the other hand, can make for a stressful and frustrating borrowing process and experience.
Alternative Ways to Pay Medical Bills
The period after getting a large medical bill in the mail can be characterized by a sense of helplessness and confusion. However, there are a number of options that consumers can consider ad explore to help them settle the outstanding medical bills. Here are some alternatives to taking out a loan for medical bills.
Savings
Some people try to put aside a portion of their monthly income for a rainy day. Regardless of the reason for having a savings account, the money can be of great help in case of a medical emergency.
Borrowing from Relatives and Friends
Instead of paying interest on conventional loans, borrowers can consider this interest free option. However, the loan should be repaid to avoid affecting the relationship.
Fundraising
Consumers can bring together their relatives and friends to help fundraise and settle the outstanding medical bill. While this may also provide access to emotional support, some people may not be comfortable sharing their medical story.
Medical Expense Deduction
Although a medical expense deduction will reduce expenses, all bills have to be paid upfront. The good news is that it ultimately leads to a lighter financial burden.
Alternative Treatment Options
Depending on the procedure to be performed, there may be cheaper alternative treatment options. While this can be a risky move, it can also result in great benefits.
Insurance Coverage
Another commonly overlooked strategy to avoid taking out a loan for medical bills is to buy health insurance.
Conclusion
There is no doubt that a loan to help with medical bills can be a lifesaver for consumers faced with a medical emergency. However, if an individual is to enjoy the benefits associated with taking a loan for medical bills, they will need to compare the various options available. Apart from financial literacy, using a third party to find a lender will make the borrowing process fast and easy. The next time you are looking for an easy medical loan to handle an emergency or get a procedure done, kindly consider working with us for a seamless borrowing experience.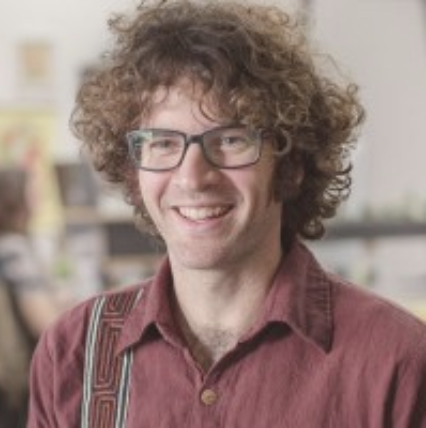 Cole is a personal finance research analyst and writer with extensive experience in building and maintaining a corporate brand utilizing both qualitative and quantitative methods. Cole has written on a diverse range of topics including financial planning, cryptocurrency, commercial real estate, and tax strategy. A graduate from Drexel University, Cole seeks to demystify financial borrowing and help individuals achieve financial freedom.