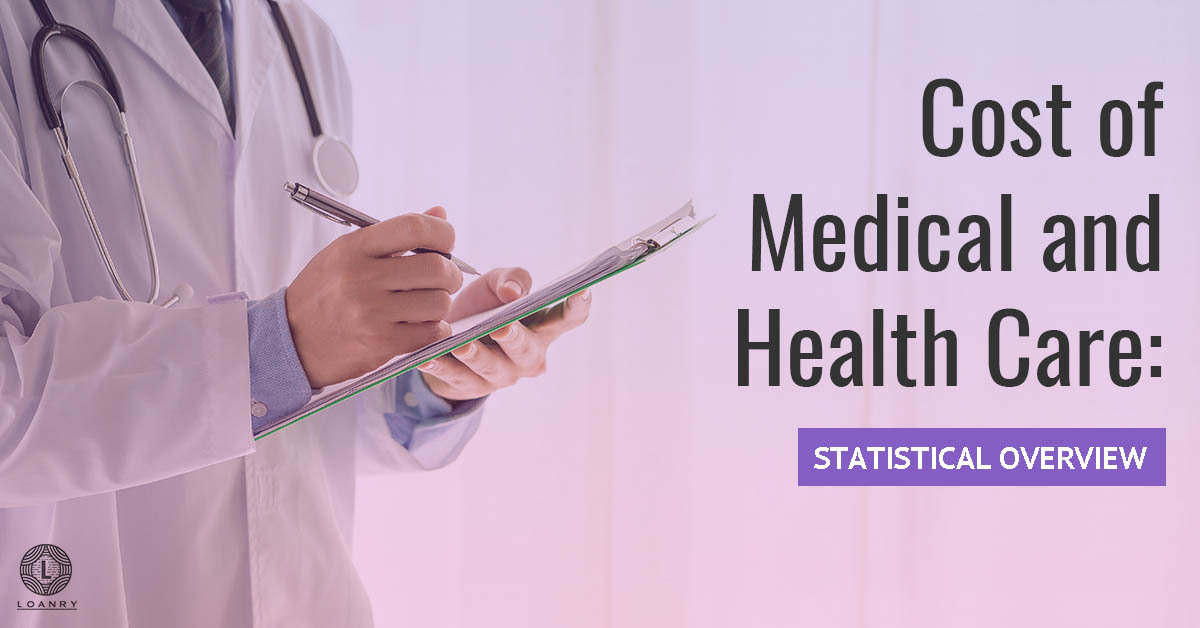 The medical expenditure in the United States is exceptionally high. In 2017 the figure stood at $3.4 trillion. While a majority of the Citizens do not have health care or insurance cover. The figure keeps on rising; yet, the lifespan of the typical American is on the decline.
Knowing about the medical statistics in the United States will help you better understand the state of the Healthcare system. There is a lot of information out there, and it is important to sieve the chaff from the wheat. Our article below will give you a clearer picture of the Healthcare system in the US. It will also provide excellent insights into how we compare to others in the world.
Why Is It Important To Understand the Statistics Concerning Health Care
Statistics will guide any decisions around healthcare. It will show certain factors such as:-
The cost of medical expenditure with regard to health care
The number of people who have medical insurance
Any gaps that policymakers need to ensure better health care access for its citizenry
Disease, it's patterns and the impact on a particular population
Understanding the US Healthcare System
If you get sick or need any treatment, you will need to pay the cost of medical treatment out of pocket or use your insurance cover. The government has two basic plans that can provide some relief from the cost of medical expenses.
Medicaid
Medicaid is for those who have low income. You will have to show your income level, and whatever resources you have, to qualify.
Medicare
Medicare covers those who are 65 years of age and above. You have to be a US citizen and have lived in the country for five years continuously. You get up to 80% coverage of the cost of medical bills. It covers four essential parts:
A: Hospital/hospice insurance
B: Medical insurance
C: Medicare Advantage plans
D: Prescription drug plans
Crucial Statistics to Know
It may surprise you, but a 2017 report showed that only 17.2% of Americans had Medicare cover.
The Healthcare system is currently worth$ 3.504 trillion
A heart attack in the United States will cost you approximately $ 20,246. The cost is primarily attributable to the care you will receive in a hospital following an attack. This cost is quite reasonable if you consider that the cost of medical treatment for a broken limb will cost you about 16976 dollars.
The statistics on obesity and the overweight are quite shocking. Reports show that 4 out of 10 people are morbidly obese, while seven out of ten falls in the overweight category. The cost of taking care of issues around weight, especially obesity, costs about $150 billion a year in the United States.
Many people cannot take care of their medical costs in the United States. They, therefore, opt to look for treatment overseas. In 2017 over 40 million Americans sought treatment from other countries. Many of the patients went to South America for treatment in what the industry refers to as medical tourism.
There is a chronic shortage of doctors in America. Industry figures estimate that there will be over 40800 vacant physician positions in America by 2030. Despite the gloomy predictions, America seems to be at par with other developing nations. There are at least 2.6 doctors for every 1000 patients, meaning that we are operating at an average level.  However, it is still a clear indicator that there is a shortage of doctors.
Technology will have a huge role to play with regards to medical care. Artificial Intelligence (AI) is at the forefront, and the experts predict that it will revolutionalize diagnostic practices.
Let us explore the statistics in a little more detail below.
Medicare
Research shows that as at 2017, up to 82.8% of retirees preferred to use private healthcare instead of Medicare. A paltry 2 out of 10 Americans register for the program. As it 2017, only 58.4 million Americans had taken advantage of the Medicare program. 49.5 of them were over the age of 65, with the remaining 8.9 million going to the disabled.
Private Healthcare
The use of Private Healthcare has tripled since 2004. There has been a significant increase from 12.8% to 34% in the years ranging between 2004 and 2017. It is interesting to note that Americans are willing to pay a higher price to access medical care. The experts predict that the numbers will continue to rise.
Health insurance
9.1% have no insurance at all. The figures come from a 2017 report. Many respondents felt that Healthcare was unaffordable, while others thought that they did not need coverage. Unfortunately, many people have financial issues that do not allow them to put aside money for insurance. It becomes a burden that they cannot add to their existing problems.
Some good news though, while 2010 figures show that 48.6 million Americans did not have insurance. The figure dropped significantly to 29.3 million in 2017. Many attribute Obamacare to increase in the number of people with medical insurance.
Even those with medical insurance say that they are not able to pay off the cost of medical expenses. A 2016 report by the New York Times and Kaiser family foundation shows that up to 20% of Americans are not able to pay the medical bills. Among those who are uninsured, the figure rises up to 53%. It is therefore not surprising that up to 60% of people who are not able to make their medical payments have received a summons by collection agencies.
The Hospital Insurance Trust Fund
In the next seven years, the Hospital Insurance Trust Fund could be depleted. The result is that Medicare will rely solely on tax revenue to be able to pay out any claims. This is sad news because the benefits you get with Medicare will have to reduce. The players in the sector are, however hopeful that Congress will not allow it to happen. However, if the government cannot supplement the deficit, the Healthcare system will be in serious jeopardy.
Healthcare Costs

Cancer Treatment
The cost of medical drugs in the United States is so much higher than what you would pay in other countries. The Avastin drug cost $470 in the United Kingdom; well the same drug cost 3930 dollars in the United States. The discrepancy was directly attributable to healthcare companies not looking for the best rates. This is according to the international federation of health plans. Other industry players felt that the discrepancy in the cost was due to greed on the part of the sellers.
High Administrative Costs
There is a lot of inefficiency with regard to running the healthcare systems in the United States. Administrative costs are very high, taking up to 8% of the overall healthcare budget. Other developed countries can keep the average in the range of 1% – 3%.
Experts estimate that if the system can take care of the inefficiencies, it can save up to $175 billion in the cost of medical care. Many feel that automation and artificial intelligence will plug the leaks, thus leading to greater efficiency.
What the Citizenry Thinks About Healthcare in the United States
The United States is a developed country, but many of its citizenry still feel that medical care is wanting. 23% of Americans feel that American healthcare is the best in the world. 21% are still sitting on the fence and do not know whether to agree or disagree, about how good the level of care is. The remaining 66% are in agreement that the Healthcare system is not good enough.
The world seems to agree; America ranks last in medical care when you compare it to other developed countries. Research by Commonwealth Fund shows that despite the inadequate health care systems, Americans are still paying some of the highest bills. Unfortunately, the health outcome is not at par with the cost. America has the highest mortality rates, with a life expectancy of 60. Other developed countries fare much better.
Role of Employers
2018 reports show that employers take up to 75% of the cost of medical care. The employees contributed the rest. Employers seem to bear the brunt of ensuring that those who work for them receive adequate medical cover.
Healthcare and GDP
There is a significant rise in healthcare as a percentage of GDP. In 1960 it was at 5%, but as of 2018, it rose to 18.2%. Industry experts attribute the rise to the higher medical costs, rather than any actual effort on the part of the government.
Obesity
Obesity continues to be a huge concern in the United States. There are so many conditions that are attributable to being overweight, including strokes and heart disease. Obesity is avoidable if you exercise and eat the right food. The government needs to take a more active approach in educating the population to reduce mortality rates. Industry experts estimate that up to 300,000 premature deaths occur due to obesity.
According to Obamacare reports, the healthcare system spends up to $150 billion annually on issues arising from obesity. The problem is especially bad in West Virginia; which holds the undesirable distinction of having the highest number of obese, and overweight people.
Doctor Earning Potential
Doctors in the United States earn very good money when you compare it to other developed countries. On average, a doctor in the US will earn $218,173 per year. A significant difference from the other countries, where the average is in the range of $86,607 and $154,126.
Medical Expenses
A report by Fidelity Investments shows that a retiree who has Medicare will still need to fork out about $5000 annually, for medical expenses. They are forced to do this because Medicare will only pay up to 80% of the total bill. Depending on the issue, the retiree may get zero coverage, for example, in the situation where they need nursing care.
A report by the New England Journal of medicine shows that the cost of medical treatment is so high, that 4% of Americans have had to declare medical bankruptcy.
Delays in Accessing Medical Care
A 2015 report shows that one in 10 adults, will delay accessing medical care because of the high costs. When they have to make a choice, many people will forgo dental care, eyeglasses, and prescription drugs,
A 2017 poll by Kaiser Health shows that up to 47% of Americans will have a problem paying $500 if it comes up unexpectedly as a medical bill. 19% report that they would not be able to make the payment at all. 20% say it will go on their credit card so that they can make slow payments over time. A more significant percentage also said that they would borrow from family, friends, or take a payday loan from a lender.
The Affordable Care Act

The Affordable Care Act (ACA) brought a big difference in the American health care system. Many have managed to get insurance, and fewer people are claiming medical bankruptcy. The Affordable Healthcare Act made significant changes to US Healthcare. The then-president Obama signed it into law. Its effects were especially evident between 2011 and 2014. The basis of the act was to expand access to health care coverage and emphasize prevention and wellness. Other aims were to increase consumer Protection, promote administrative efficiency as well as an evidence-based treatment.
Some of the main aspects of the law included:-
Giving access to health insurance for almost all the Americans; weather on an individual plan, or through the employer. They were also required to take advantage of programs such as Medicaid or Medicare. The result was that the number of uninsured adults dropped from 32.3 million from 41 million in 2013. Areas of priority were among the low-income, people of color, adults.
The act required the creation of health insurance marketplaces. They'd cater for those who did not have employer plans or access to Medicaid or Medicare. Those who had an income of 100% to 400% would be eligible to get a premium tax credit, to help subsidize the cost of insurance. The different states had leeway to create and administer their exchange or allow the Federal Government to do it. To date, about 14 States have their own exchange systems.
Other Important Aims
The act also had an aim of promoting competition among providers to ensure transparency when dealing with consumers. The number of insurance increased in 2014-2015 while maintaining the average premiums.
The act also looked into expanding the Medicaid program. But the States had the option of adopting the resolution or not.
The ACA also attempted to control the rise of medical costs. It set up different bodies, including the Independent payment advisory board. Its role was to give the president and Congress recommendations on how to control Medicare costs.
They were, however, still some challenges even under the ACA program. Americans are still uninsured, while premium rates and deductibles continue to remain high. There are also several people a number who still remain outside the eligibility criteria for Medicaid.
Infant Mortality Rates
The infant mortality rate in the United States is higher than in any other country; both the developed and the less developed. Yet, infant mortality is an indicator of whether or not the healthcare system in a country is working.
Insurance Cover for Hospitals and Doctors
Another reason why medical costs in the United States are high is that the doctors and hospitals take malpractice insurance. Many of them have had to face lawsuits. To minimize the potential of significant financial loss out of such, they will take insurance. They then push the cost down to their patients, leading to a 2% to 7% increase in the healthcare cost.
Health Insurance Premiums
Health insurance premiums continue to rise very fast. Within the 2005 – 2015 periods, there was a 61% increase in health insurance premiums for family coverage. Worker contributions increased by 83% within the same time.  In 2005 a single coverage cost $2,713; in 2015 it went to $6,251. Family coverage rose from $8167 to $17,554 within the same time.
Comparing the United States Healthcare System to Other OECD Countries
The Organization for Economic Cooperation and Development (OECD) brings together 34 countries to discuss and promote policies that will lead to their well-being. The countries are advanced or emerging economies. The U.S. and Mexico play a minimal role when it comes to financing Healthcare.
The U.S. has the most significant healthcare per capita spending amongst all the other countries. You could attribute this directly to the high cost of medical care in the US. A 2013 report by the OECD shows that the average American will spend almost double what the average person on the OECD group will spend.
What Factors Contribute To the High Healthcare Costs
Industry experts continue to grapple with what the main issue is behind the high medical costs in America. There are however certain contributing factors which include:-
The use of technology and certain prescription drugs has made healthcare more expensive. A lot of money goes into development, using costly methods that may not necessarily translate into them being more effective.
The other reason for the high healthcare costs is the rising chronic diseases such as obesity. A lot of money goes into taking care of patients with chronic illnesses. Especially in the last two years of their lives. Up to 32% of Medicare goes to physicians and hospital fees that result from repeated hospitalization. With a lower life expectancy and a high rate of chronic illnesses, the US spends a lot of money on such costs.
What Does the Future Hold
Use of Technology
Scientists are actively working at coming up with technology that will help ease operations within the healthcare industry. Artificial intelligence seems to offer new Hope. The experts see an active role for AI in data analysis and interpretation. It will be able to handle massive amounts of data within a short time. It will, thereby, assist in higher efficiency and better disease diagnosis.
Other players are also trying to contribute to the healthcare sector. Amazon is working on improving Alexa so that she can detect things like colds or coughs. The company is also looking at bringing a virtual doctor right to where you are. You will be able to discuss symptoms, and the doctor will make the necessary suggestions. Some diagnostic tests will also happen from the comfort of your home. All you need to do is mail back the test. The doctor will then make a diagnosis, do a prescription, and have it delivered right to your doorstep.
Even those living in rural areas will benefit from technology. Drones will be able to collect samples as well as deliver the medicines.
Medical Financing Options
With the rising healthcare costs in the United States, many people have a challenge in meeting their healthcare needs. On average, one out of five working Americans is not able to pay their medical bills. There are certain restrictions on health insurance coverage, and people will, therefore, look for medical financing by taking loans.
Medical Loans
Medical loans are personal loans that you will take to finance a medical procedure. It will cover out-of-network charge, medical debt reconciliations, or any other costs that your health insurance does not cover. There are many advantages of doing medical lending, including not having to file for medical bankruptcy. You get to manage your costs, thereby alleviating the stress of worrying about how to pay them off.
Medical financing also provides a way out for anyone who does not want to wait for the insurance company to revert on a loan application. You can pick a secured or unsecured loan. It also has the advantage of not impacting on your credit utilization ratio. This will show up on your credit report.
Some medical service providers can arrange for financing, but their rates are usually very high. Taking a medical loan will afford you some leeway when thinking about how to take care of your bills. Depending on the amount you take, you will also have sufficient money to take care of other expenses you will incur during recovery and treatment.
What Areas Can Your Medical Loan Cover
The cost of medical care is expensive, and if you have insurance, it can help alleviate the stress. However, there are certain costs that insurance will not cover. Such include cosmetic surgery, fertility treatments, orthodontics, and weight loss surgery.
Taking a medical loan is also a fantastic way of allowing consolidating your medical debt.
You have several other options available to you if you want to take care of the cost of medical treatment. These include:
Personal loans, whether secured or unsecured to help with debt consolidation, among other uses.
A personal line of credit, where a lender gives you a certain amount that you can withdraw when you need it. You will pay interest only if you use the money. It is therefore especially useful if you have ongoing expenses. The amounts can be as high as $500,000 per month.  Be careful about the interest rates which can range between 10% to 22%. You may or may not require collateral, while others will charge an annual fee.
Home equity loan allows you to use your home as collateral. You, however, risk losing your home if you're not able to keep up with the payments.
401k is a program some employers have, which allows you to borrow against what is in your account. There is a limit set by the IRS on how much you can borrow. If you, for example, have $30,000 in your account you can only get 10000 as a loan. You need to pay it back within five years.
How the US Government Can Lower The Cost of Medical Treatment
There are specific measures the government can put in place to lower the cost of medical treatment. Other countries within the OECD can provide invaluable insights. The success of health care provision falls in delivering the right kind of health insurance to its populace. Such include:
A National Health Service where the government owns and operates the health facilities
A National Health Insurance Plan in which the government takes over the administration of health care fees. They also handle the payouts, thus improving the efficiency levels.
A multi-pair health plan, which runs 'sickness funds,' which they use to pay Physicians and hospitals, at a rate that is uniform across the board. Countries like Japan, Germany, and France have found great success with this model.
Final Thoughts
US Healthcare continues to face several challenges. Healthcare cost is very high, and many people are not able to afford the treatments. While government programs like Medicare and Medicaid have managed to provide some relief, it is still not enough. Insurance continues to be high, and few people have the income to pay for it. There is a lot that remains to be done to ensure that every American has access to good health care. It will require a concerted effort for the government to raise the level of medical care and provides to its citizenry. Personal loans and other  options for financing medical expenses are available. But an individual still needs to make a careful choice so that they're able to make the payments.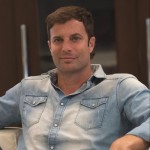 Ethan founded Goalry, Inc in Dec 2016 with the mission to build the world's first and only Financial Goal Mall. One place to reach financial goals and comparison shop for any money matter. Taub invents the IP for the finance stores within the mall, while overseeing various aspects of the company. He also has orchestrated the company's earned media across the finance stores: Accury®, Billry®, Budgetry®, Debtry®, Cashry®, Creditry®,  Loanry®, Taxry® and Wealthry®. This includes over 1200 blogs, 400 videos, thousands of social post and publications that have been featured across the web.