What is an Emergency Medical Loan?
Unpaid medical bills are a cause of bankruptcies and negative reporting on credit reports. Unfortunately, medical emergencies do happen and without the kind of insurance some us just don't have, then medical bills can climb. Even with insurance, things like copays and uncovered items are all too familiar to those dealing with a medical emergency. One way to handle this kind of expense is to have money saved in a savings account. However, this isn't possible for many of us.
The majority of Americans don't have $2000 available saved for a medical emergency. If you're in this category and are faced with a sudden onslaught of medical bills, you may want to consider an emergency loan for medical bills.
Many different types of loans for medical bills exist. This includes emergency medical loans for bad credit. Some of the options that exist are unsecured medical loans, secured medical loans, medical credit cards, marketplace lenders, home equity loans, and 401(k) loans.
What are Emergency Medical Loans Designed for?
Medical loans are loans specifically designed for people who run into financial trouble because of a medical expense. The cost is similar to a regular loans and the payback terms are often the same. If you find yourself in need of a medical loan, search out several sources. I've found that the difference in terms can vary greatly. There is often an option that could be more favorable to your circumstance.
The most important thing to do is take the time and get a loan that is right for your circumstance. You should consider both the interest and terms of the loan. You should not take a loan that you cannot afford. Saying that, I mean one that needs to be paid back too quickly or has a high interest rate. If you shop around, you have a good chance of finding a loan that may fit your budget.
When you pay out of pocket for medical costs you'll find that even common procedures are expensive. An appendectomy can cost around $10,000. It is without gastrointestinal surgeries costing upwards of $30,000. That does not include possible emergency rooms charges or extended hospital stays if something goes wrong.
How to Negotiate the Price of a Procedure?
Often, if you have the cash, you can negotiate with the surgeon. However, he is just one of many people who will need to be paid. There is also the anesthesiologist, nurses, and the hospital itself. So have the money ready can sometimes reduce the cost. This is one way a medical loan can help defer some of the actual cost of the procedure.
People with bad credit can get medical loans for an emergency. Often though these will be from lenders looking to charge extremely high interest. Not every emergency medical finance lender operates this way. Look for a lender who has terms that are structured like a traditional personal loan.
What Classifies as a Medical Emergency?
According to the American College of Emergency Medicine conditions include:A medical emergency is when acute and intense bodily damage or disease threatens one's life or could cause irreparable harm to one's health. The result if untreated could mean death or extreme debilitation. If a condition imminently threatens any major bodily function, then it qualifies as a medical emergency.
When a medical emergency occurs, the afflicted person must seek attention from a qualified medical facility immediately. Anything that is causing severe pain or other extreme distress related to the heart, breathing, or stomach/intestines should be taken very seriously. The treatment required will depend on the severity of the individual's condition. Some conditions like a broken bone will typically require only a hospital emergency room visit. Others, like a heart attack or stroke, will likely require a hospital stay of at least several days.
If the onset is quick and life-threatening, there will also likely be paramedics and an ambulance involved. They will obviously bill you for the service later. When a medical emergency happens you should immediately call 911. Emergency dispatchers will send paramedic aid and an ambulance will be called if transport is necessary.
Once at the hospital, you or your loved ones will be evaluated by nurses and a doctor. The ambulance, hospital, and doctors all bill separately. Costs can mount into the many thousands of dollars for even a short emergency room visit. You'll find after it is over that a bill waits for you from every step. From the ambulance to your hospital discharge. The bills tend to just keep coming.
Medical Loans for Surgery Procedures
Even with medical insurance, you can still find yourself in financial difficulties when a need for surgery arises. Co-pays, deductibles, uncovered treatments, and medications can add up. If you want to keep your medical bills out of collections, a medical loan is one way to do it.
Health care providers need to pay their bills too, and they don't hesitate to sell your medical finance bills to collection agencies. Medical bills are one of the most frequently unpaid of all debts. Hospitals and doctors are primarily focused on helping patients so they send their unpaid debts to collections faster and more often than any other consumer creditor. So to avoid dealing with collection agencies you will want to consider taking out an emergency medical loan.
By taking out a loan you will avoid negative reports to the credit agencies, and keep your credit rating in good standing. If your surgery isn't an emergency, acting fast to secure a loan will help you better prepare and have peace of mine. Likewise, if it is an emergency, you can still take some time to make a choice as you'll have at least 30 days in most cases to make arrangements to pay your bill.
How to Get an Emergency Medical Loan with Bad Credit
Even with bad credit you still might be able to get an emergency medical loan. First, you should find out your credit score. This will help you make an informed decision about what loan to accept. Many banks offer free access to your credit score or they can be obtained from third parties or any of the major credit agencies themselves.
If you already have a loan with a bank or credit union, they may be willing to extend the loan under emergency circumstances. They might be able to give you a better rate than a personal loan lender.
Non-Emergency Medical Loan Examples
Sometimes medical loans are available for reasons other than emergencies. Elective surgeries that may allow you to get ahead with your appearance are also available.
Dentistry loans are one area for example where non-emergency medical loans are available.
A personal loan is a loan based on creditworthiness that can be used for anything. These are commonly used for things like consolidation of credit cards because their interest is much lower. Credit cards can have an interest rate of 16% or more while personal loans can be as low as 5%. A personal loan might be a good choice for cosmetic dentistry too. The rates are favorable and you don't need absolutely perfect credit to get one. Personal loans are available from $500 to $100,000.
Cosmetic loans are another non-emergency way to finance a medical procedure, called an elective procedure. Options for getting a loan for cosmetic surgery are plentiful. This type of surgery is expensive so the terms of the loan should be important to you. Look at both the interest rate, how long you will be making payments, and the final cost of the loan. The final cost is the combination of the principal of the loan, the amount you borrowed, and the interest payments.
Not only are personal loans an option here, but also you can look into financing directly from the surgeon himself. Many are set up with special finance companies that offer competitive options. The loans can be used for anything from facial cosmetic surgery to weight loss related procedures. Dentists sometimes have this option too. So do medical procedures, test, and durable goods related to hearing and vision.
Emergency Medical Loan right for you?
If you want to keep a good credit score and are faced with a need for either emergency or elective surgery than a loan is a way you can accomplish both goals. One advantage of a personal loan is that it is unsecured and the lender cannot go after your car or home to recover the loan if you end not able to pay it. These loans usually have fixed interest and terms, meaning you know what you will be paying and for how long, usually five to seven years.
Being that unsecured loans are a higher risk, lenders often charge higher interest. . If you personal loan shop around you can sometimes find rates lower rates. If you have bad credit your interest will be higher.
How Do I Find a Medical Loan Lender?
You can go shopping at different sites but one of the easiest ways to get a loan is to use a service that can scan hundreds of loan providers at one time. Medical lender finder services like this are an option and give you access to find a lender so you can make an informed choice. Or, you can put your information below and see if you qualify to get offers right now:
If you are faced with a medical expense, emergency or not, the most important thing to do is take care of your health first. You don't need to be recovering from a heart attack, or even dental surgery and be worrying about your medical bills. That's why an emergency medical loan can help by putting your finances into an organized state so you can concentrate on self-care.
Conclusion
Medical Loans can help you out of a jam, or get you into a bigger one. Be sure to take the time under any circumstances to study all your options. Payday lender type loans can put you in a debt hole that is hard to climb out of, and many better options are out there. If you make the right choice, then a medical loan will offer you the peace of mind you'll need to recover and make yourself whole again. Remember, you generally have at least 30 days before you have to make a decision on how you are going to pay a medical bill. Many doctors or hospitals will work with you if you contact them and let them know you are working on a solution. The important thing to do is do your homework for a medical loan and keep in touch with your medical creditors.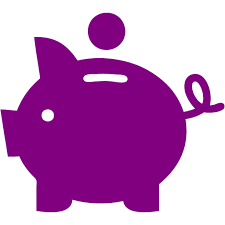 Brian is a contributor and writing professionally creating palatable, actionable content in the realm of finance. Brian has over 30 years experience creating content for people and businesses in an array of industries. He has owned several businesses himself so he has experienced his content's impact first hand. The best education is finding day to day what works and what doesn't.