Loans for Medical Procedures: Financing 911

Band-aids Cannot Fix A Bleeding Healthcare Economy
America's love of its healthcare system is reaching all-time lows because health care is still not affordable. One alternative is getting a loan for a medical procedures. The most expensive cost of health in the world is in the United States. Americans have high healthcare costs on their minds. In 2017, the total healthcare costs in the United States were $3.7 trillion or $10,739 per person.
In a Gallup survey, in 2018:
a) Americans went $88 billion in the hole to pay for healthcare costs.
b) Forty-one percent avoid medical treatments such as in emergency rooms.
c) Up to fifteen million people are deferring purchasing prescription drugs.
d) nearly fifty percent of Americans feel that they will face bankruptcy because of healthcare costs.
Despite the high healthcare costs, nearly fifty percent of Americans perceive that the United States has the best healthcare in the World.
Medical Finance – Financing Medical Procedures
Whichever Loan For Medical Procedures you choose, there are tax considerations that will reduce the cost of your medical treatments. However, not all medical expenses enjoy this tax benefit.  The costs of medical procedures that are deductible are procedures that are considered qualified medical expenses which cover all life-threatening ailments. Medical finance expenses that you pay are tax-deductible.
Your health insurance generally covers these medical procedures. Such elective medical procedures, with some exceptions, that the health insurance doesn't cover is orthodontics, over-the-counter medications, hair restoration, eyelid surgery, laser vision procedures, dermatology,  and elective cosmetic breast reduction, gym, and health club costs  You should look for loans for Medical Procedures to pay for all non-elective procedures and unnecessary.
Further, those elective procedures that are excessive in cost should be financed for costs not covered by health insurance.  You should not write it off unless you verify that you are allowed to deduct the medical finance expense on our tax return. However, if a medical cost you pay is payable by your insurance company, this expense cannot be deducted.
When looking for a medical loan, make sure you do so by considering only reputable lenders. Shopping for a medical loan is just as important as shopping for a loan to use for any other purpose. Loanry helps you find reputable lenders and connects you with them. How? By leaving your information in the form below, you are giving us enough to work with so we can match you with lenders who may be willing to give you a loan. You are not obliged to accept offers, but if you want to get them in the next couple of minutes, start here:
What You Need To Know About Medical Loans
Medical emergencies produce medical bills, that pile-up, and must be paid timely or face credit score penalties.   Medical loans do not require collateral.  One of the major advantages of a medical loan is that medical loans are paid faster than traditional loans. When seeking a loan, you must have a good idea of the cost of the medical procedure and follow up costs.  When you look for a medical loan, you should consider the following factors:
•    What is the time for repayment, including the interest rate to determine if the loan is realistic and in tune with your income?
•    Seek your best terms and repayment plan, including the Annual Percentage Rate, based on your credit score.
•    Make sure you know if there is an Origination cost because this will reduce the money to pay bills.
•    What treatment conditions are required before taking out the loan?  Online lenders may not cover specific medical procedures like cosmetic surgery or dental procedures chiropractic, weight loss or urgent care loans
•     Determine if your Health Insurance company has any requirements and can make emergency medical loans.
No Loans For Medical Procedures With Bad Credit?
A financial crisis coupled with looking for a medical loan with bad credit pours salt on the wound.  Generally, medical loans for bad credit are needed when your credit score is in the lower 600s and below.  While even with a credit score above 680, some more conservative banks still require collateral and a co-signer to be considered eligible. Further, banks cannot award persons with lower credit scores loans because they have less money to loan because of tight regulation and stringent lending practices. Lack of affordable healthcare can cause enormous out-of-pocket expenses for thousands of Americans.
There is a lending practice found on websites known as peer-to-peer lending. Peer-Peer-Lending is when investors and buyers of loans look for each other on sites with the investors seeking better terms with higher rates than offered by banks and buyers, which do not qualify for typical bank loans still can receive Loans for Medical Procedures.
Also, there are loans for medical procedures even for credit scores in the 500s on online these medical financing websites, while you will pay with an APR starting at a minimum of 35 percent. When seeking a bad credit loan, you still must pay attention to any loan fees that reduce the actual amount you can use for medical expenses, the annual percentage rate that adjusts the number of your monthly payments and the possibility of collateral such as your car or any other proven asset.
Can I Find a Loan without a Credit Check?
There are ethical and legitimate lenders for Loans for Medical Procedures that may grant loans with no credit checks, while the terms and conditions are different from conventional Loans for Medical Procedures. Two of the prominent loans that do not require are credit check are payday loans and title loans. With payday loans, the loans are attached to the pay disbursement document or the loan is repaid by regular monthly deposits in the account associated with the loan. The payday loan is then retired with the deposit of the funds.
In a title loan, the loan is backed up by a car's title which is placed in the name of the lender.  Approval of the loan is based upon the car's value.  In this instance, if the loan is not paid the borrower gives up the vehicle to the lender to satisfy repayment of the loan.  The danger in these no credit check loans is sinking into further debt if the loans are in default because the borrower is living on the financial edge.
Self Financing Medical Procedures
People have used other financial devices to cope with their health care costs by investing in Health Saving Accounts (HSA), which is a tax advantage account, is a personal saving account except that the account withdrawals can be only be used for qualified healthcare expenses, requiring enrollment in a High-Deductible Health Plan (HDHP).  An HDHP would reduce your monthly premiums as compared to traditional medical insurance policies making the HDHP more affordable, but with the major disadvantage of a high out-of-pocket cost to pay for the deductible.  However, $100 percent of the medical costs will be paid for the remainder of the covered year once the deductible has been reached.
If you have a lot of cash saved, including liquid assets, the HDHP plan requires an HSA. An HDHP with an HSA works best if you are basically healthy and sparingly see a physician. If employed, your employer may offer you an HDHP with you opening up an HSA. This works an alternative to traditional medical insurance and, of course, at least provides you with a form of health insurance.
Self Financing a Large Medical Expense
However, if you have a significant medical expense due to a discovered disease or accident it might be different. An emergency healthcare loan would work together with the HDHP and HSA especially if there are not sufficient funds in the HSA. The emergency loans could pay for the HDHP, and you would have additional funds to pay for a medical crisis. Especially since you would have a qualified medical expense. The emergency loan, which would be a loan for medical procedures, may be unsecured or unsecured with good credit, a home equity loan, and 401(k) loan.
The features of the Health Savings Account, whose goal is to offer another means of medical finance, includes:
1.  Qualified healthcare expenses including a wide range of mental, dental, and medical expenses according to the IRS Publication 502, Medical and Dental Expenses.
2.  Others can contribute to the Health Savings Account, such as your employer, relative, or anyone else.
3.  There are IRS limits of $7,000 for families, $3,500 for individuals and a $1,000 contribution from anyone 55 or older. Which is a ("catch up") contribution generally used as a type of retirement saving's contribution.
4. The annual deductible for the HDHP will be at least $1,350 for an individual or $2,700 for a family.
5.  Tax benefits such as a tax-free withdrawal if used for a qualified medical expense.
6.  The Health Savings Account will a) roll over to the next year, b) is portable in that c) it can be used with a future employer or if you changed a health care plan and d) is convenient in that a debit card can withdraw the funds.
Any Disadvantages od HSA I Should Be Aware of?
However, the main disadvantages of the Health Savings Account are that:
a) there is a pressure to save.
b) the out-of-pocket costs of a high deductible health insurance policy.
c) you can only use the forced savings for qualified medical expenses.
Further, loans for medical procedures may be necessary because of the faltering Obamacare and Health Savings Accounts. That could not possibly pay for catastrophic medical procedures.
Another inventive source of self-help funding that avoids taking loans for medical procedures is GoFundMe campaigns.  GoFundMe campaigns have collected $650 million each year, which amounts to 250,000 medical claims for support.  However, charity is essential GoFundMe does not replace financial institutions and professionals.
Financing Through The Healthcare Provider
On an individual basis, you may feel doomed with a medical crisis. But you still have to devise a plan to cope with the crisis in dollars and cents, which may require Loans for Medical Procedures.  One approach is to seek financial help at its source.  Some hospitals are providing interest-free loans to their patients. Because at least seventy-five percent of them cannot pay an unexpected bill of $2,000 or more, which breaks the family's budget.  The hospitals are forced to be at the heart of creative financing; otherwise, they will receive nothing.
While the hospital appears to be a friendly source of funds, it still will require timely payments failing to make payments to avoid any fines, penalties, and damage to credit scores.  If you sign-up for a healthcare provider loan, you should make an effort to reducing the healthcare costs At their source.
How to Reduce Medical Bills?
As you are searching for loans for medical procedures or a loan for medical bills, there are ways to reduce the medical bills that may have errors on the medical bill statement.  Therefore, the bills require a detailed review of medical billing practice and procedures to seek savings on the cost of services. You should review the following items to determine if you can find savings on your medical bills:
1.  You must determine if your healthcare providers are an in-network care provider.  If your provider is a PPO health insurance plan, the insurer pays the majority of the costs with you paying co-pay.  If you use a provider out of the network, the insurance will pay less for the services, no more than 70-80 percent.
2.  Do online research for the approximate cost of medical services for specific procedures.
3.  Seek information about the cost of the services from your provider before having the service rendered.
4.  Inquire if all the medical tests are medically necessary.   More discretionary tests mean a higher co-pay and out-of-pocket deductible.
5.  Seek a discount on the price of services because many providers in your area have the same services.
6.   Offer to pay in cash to discount the provider's services.
7. Use the lower cost generic prescription drug and seek the generic drug from a regulated source of drugs in Canada. You can save hundreds of dollars with generic out of the country drugs.
8.  Review your bill and seek an audit of your statement by the healthcare provider or insurance company to justify the costs.
Conclusion
Medical loans do more than pay your bills and ensure you receive timely medical treatment.  Medical loans give you peace of mind.  You have many opportunities to help pay off your medical bills.  A medical loan can, in reality, save a life.  A medical loan may cost less than using a credit card, and people with bad credit can qualify. With a bad credit loan, you may pay a higher rate since the lender cannot rely on your credit. Some lenders merge higher rates and shorter payment periods to borrowers who have a less desirable credit score. Even though these conditions are rough, you can still have access to a loan and settle your medical bills.
Medical emergencies and procedures with hospital transportation and doctor visits are the sources of significant financial burdens. They can cost hundreds of thousands of dollars. You might have medical insurance, but depending on your coverage, an emergency could submerge you in debt.
If you have basic health insurance, you may have other medical needs which require separate financing. There are  many reasons to use a medical loan such as dentistry, Cosmetic surgery, Loans for medical bills such as Weight Loss Surgery, Medical loan for Hearing Aids, LASIK and Vision correction,  Chiropractic Treatments and Urgent Care.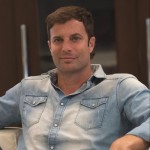 Ethan Taub
( Creator of "The Financial Goal Mall" )
Ethan founded Goalry, Inc in Dec 2016 with the mission to build the world's first and only Financial Goal Mall. One place to reach financial goals and comparison shop for any money matter. Taub invents the IP for the finance stores within the mall, while overseeing various aspects of the company. He also has orchestrated the company's earned media across the finance stores: Accury®, Billry®, Budgetry®, Debtry®, Cashry®, Creditry®,  Loanry®, Taxry® and Wealthry®. This includes over 1200 blogs, 400 videos, thousands of social post and publications that have been featured across the web.
Related Posts