Loans for Moving Expenses: Handle with Care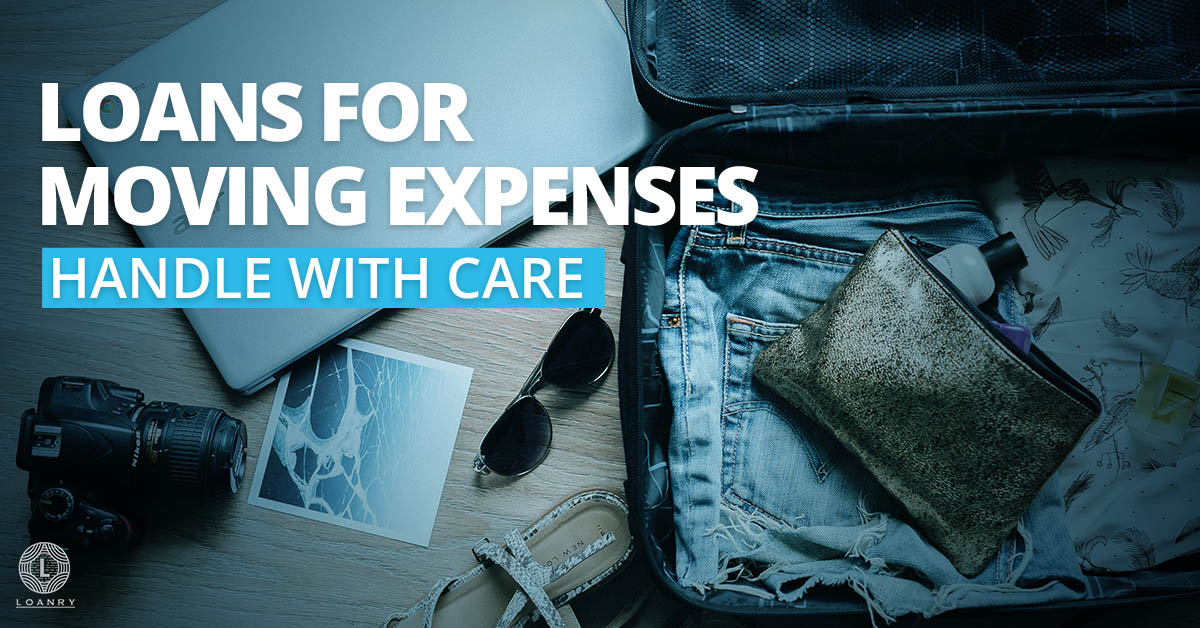 Nobody goes into a move with the intent to need and/or get moving loans. A family looks at their move as just another relocation: new jobs, new schools, a new house, and a new experience. Needing money is reserved for gas and food, right?
Moving loan is a great option only if you can afford it and if you can find a good deal for you. And this is definitely possible, but only if you get a loan from a reputable lender. We partnered up with Fiona to make your experience of getting a loan faster and easier. By filling out this form below, you are giving us enough information to connect you with lenders and get you personalized offers right away. If you want to see which lenders may want to make you an offer, start with this form:
Moving Loans to Cover Your Expenses
The truth is that there are numerous things that can go wrong on a move. Money from loans for moving expenses is one way to cover the cost of relocation, but no one seems to consider emergencies on a move. For your information, these are only a few of the reasons you would need relocation loans on your move.
Possible Reasons for using Loans for Moving Expenses include:

Damage To Old Or New Property
You plan on leaving your old house or apartment in good condition. That's a good idea if you want your security deposit back. You want to enter your new house in the same way. However, there's always the chance that something will nick the woodwork on the door or the stairway banister on the way in or out.
Floors get scratched and/or dented in the instance that someone drops something heavy. Paint gets scratched, pendant lights can get broken if something being moved is tall, and even the ceiling can get dented if an over-zealous mover gets his lift on.
If damages are done to the new property, you want to get it fixed pronto. You don't want your new landlord in the case of a rental property or apartment to get the wrong impression of you. If you've bought a new house, you don't want to begin your new life with dings, dents, and scratches. It doesn't set the right tone for your new life.
Someone has to do the repair work, and guess what? It usually ends up you being the repairman/woman. You'll need materials and paint. Since moving expenses have been carefully planned, you might not have enough left over for repair work. You'll need relocation loans to help pay for materials and time lost from work and/or moving. Here are a few of the various ways you can use a moving loan.
Moving Truck Problems
A Moving day might have dawned pretty and sunny. However, storms explode out of nowhere, leaving roads slick and sometimes flooded. There's no telling when a tornado will spin out of nowhere, affecting your moving truck. Trucks, heavily loaded or not, end up in ditches for these reasons.
Storm Damage
If the moving company can crane the truck out of the ditch, all well and good. The chances are good, though, that another truck will have to be dispatched to move your belongings. You might have to pay for that, depending on the moving company. The lost time will still cost you, so you're going to need money from getting moving loans.
Lost And Found
That's not the only moving truck problems you could encounter. They get lost sometimes, meaning you could spend a couple of days without your belongings. When the truck finally gets the address right, you might have already begun your new job. You had to buy new clothes and food. You might even have needed help paying rent when you arrived to pick up the keys.
Not Enough Space
The moving company consultant could have misjudged how much stuff you have and ordered a smaller truck. You have two choices: have everything jammed inside a too-small truck, or get a bigger one. A bigger one will cost you because the moving company won't admit to making a mistake. This is especially true if you signed the papers. You're going to need loans for moving expenses.
Unplanned Expenses
If you're moving some distance, then you might have to have a room for the night. It could have taken longer to pack the truck than previously thought, or you might have gotten stuck in rush hour traffic. Rain and/or snow will slow anyone down, and it might have slowed down you and the moving truck.
Whatever the reason, gas, food, and lodging cost a pretty penny nowadays. There could be a sudden and unexplained illness that would require an emergency stop at a hospital or urgent care facility. A tire blowing out would require immediate repair. Likewise, the car stopping suddenly for no reason at all.
Too many people make a move, long-distance or no, on a shoestring. They've given all their money to the moving company, bought a house, or rented property or apartment. These people could use some extra money just in case any of the above happens. It's time to look into relocation loans to cover emergencies.

New Place Isn't Ready
You might be in need of moving loans if:
Something didn't come in in time to have the house ready such as carpet or lighting fixtures.
They're still working on the house.
A sudden natural disaster hit the area, and cleanup is being done.
You forgot to have the utilities turned on or you didn't have the money for the down payments on the utilities. You can unpack and arrange furniture using natural light, but it's going to be difficult to see in the dark and impossible to cook with no power.
A storm knocked out the power, and the power company is still working on getting it back on.
Packing Problems
There's nothing more frustrating than packing a box, picking it up to move, and having the contents crash onto the floor. The box was too flimsy to try to pack. You need good, sturdy boxes, so you don't lose your delicate things from falling.
Let's say you got all the boxes you could from the liquor store, grocery store, and a nearby department store. You still need more packing boxes. You will buy as many as you need when you get loans for moving expenses. Even if you plan to use the loan for help paying rent in the new place, what's leftover will pay for extra packing boxes.
No one thinks of buying padding or wrap for odd-sized things that won't fit in a box. It's just not part of everyday expenses or even on the to-do list. We only have so many blankets. So how do you wrap odd-sized or odd-shaped things? There's usually a solution to any problem, but you'll need money to pay for it. We see relocation loans in your immediate future.
There is a list of things that moving companies won't transport. You might require a car topper if your car is totally maxed out to carry:
Paint cans
Paint thinner
Cleaning chemicals
Fertilizer
Plants
Flammable items like charcoal fluid
Perishable foods
Other packing problems include maxing out boxes so they're too heavy to pick up, not properly wrapping and supporting delicate items like electronics or glass and porcelain, and not using the right box for the job. These problems can cost money replacing moving materials, for which you'll need moving loans to make sure it's done right.
Injuries
Murphy's Law states that "if it can go wrong, it will go wrong." One of the kids trips over a moving box he didn't see while carrying one, and s/he sprains an ankle or twists a knee. The dog, frightened of all the noise and hubbub, runs into you, knocking you over. You hit your head.
You're cleaning each room as it's emptied out, so you'll leave a clean house. Someone calls you, and you start moving toward them, but you slip and fall on a newly mopped floor. You fall on a hip, hurting it.
You lift a box too heavy to begin with or hurt your back. One of the kids pushes a stack of boxes toward the door, trying to help, and hurts his own back. You need medical attention, but there's no money. Yep, you need loans for moving expenses to pay the emergency room or urgent care personnel.
More Than The Estimate
When you signed the moving company papers, you planned on paying them the amount in the estimate. However, things get added on to the estimate according to circumstances:
Your furniture weighs more than estimated
You're charged for the hour the truck sat in traffic if you're paying hourly
Movers might charge for padding, wrap, and various protective packing materials
You could be charged for moving items left off the estimate because you failed to mention them
If you're moving long-distance, you could be charged for the distance as well as the total weight of your belongings
It's a shock to see a handheld out at the end of the moving and placement of the furniture. The moving company personnel expect you to pay the difference between the estimate and the end price. To avoid this shock, it's a good idea to have money from relocation loans in your pocket to meet it. It would further be a good idea to have extra money because this might use up your rent money. A personal loan would cover your need help paying rent.

You Need A Storage Unit
It's frustrating to reach the new house or apartment only to find that it isn't move-in ready. You'll need a storage unit for your belongings, a temporary place to live, and the usual food, gas, and entertainment.
Not only will you need to rent a storage unit, but the moving personnel might make you use their company's storage facilities. They will probably unpack the truck for you. However, when the house is ready to move in, you'll need a crew to pack up the storage unit and transport your things to the house. They may or may not unpack the truck.
You didn't measure the new house for doors and slim hallways. Your furniture might not fit through the door, around sharp corners, or through narrow halls. You'll need to put it in storage until you figure it out or get new furniture.
Whatever the reason you need storage, you'll need money to cover the unit fee, the truck to move it to your new house, and someone to unpack it. If you use the rent money to get the storage unit, you'll need help paying rent. Loans for moving expenses are a good thing to have.
The Moving Company Never Showed Up
This is usually one of the first things for which you'd need loans for moving expenses.  Moving isn't cheap, and moving companies charge accordingly for their products and services. So you book your moving company, buy all the boxes and tape, and wait for moving day.
Then the unthinkable happens: the moving company doesn't show up. You call the company, but the phone has been disconnected. The awful truth dawns on you: you've been the victim of a scam. You need a moving company, though, so you book one, then head for a loan company. You used the rent money for the new place for the movers, and now you need help paying rent.
Moving companies charge into the thousands of dollars to basically loan you their truck, perhaps pack and unpack if you can't, load and unload the truck, and place your furniture in the new house. You're going to need to borrow those thousands of dollars in a hurry. Personal loans are your answer. They're quick and easy, quick being the operative word in this case.
Once You're In The New House
All the furniture is placed as you want it. You've unpacked all the boxes, and everything is in its proper place. Unfortunately, when you began to hang the window treatments, they didn't fit the new windows. You need new window treatments.
It's About Storage
When you looked at the house before buying it, the kitchen cabinets looked as if they would hold all your dishes, pots, and pans. They don't. You need to work out shelving or new cabinets being installed in order for all your things to fit.
Nor do the closets hold all your clothes and linens. You need to arrange for closet storage units as well as extra storage in the bathrooms.
Security
Now that you take a good look at your new house, the outside doors look a bit flimsy. You need to shop for good, solid doors. Security is important, and those outside doors won't wait.
You just moved, and you haven't a penny saved for moving. However, these are important points to consider. You need extra money. Even if you don't need help paying rent just at first, you could still use moving loans to buy the things you need.
While you're choosing window treatments, have an expert come in to assess the energy efficiency of your windows. Fixing any problems now means saving money down the road on high power bills.
Redecorating
If you want any redecorating done, now is the time to do it. Slap on a coat or two of paint, add some crown molding, and rip up the carpet to put down hardwood flooring. These are important points in decorating. You can redo the kitchen and baths later. Just to get the ball rolling, you want to take out relocation loans, because crown molding and hardwood floors are expensive.
When you bought the house, you liked the idea of the patio in the back yard.
You're going to be making new friends and business associates. You'll want to entertain them at some point. What better way to build impressive friendships than hosting them in a slammin' outdoor room?
Aside from the appliances for the outdoor kitchen, you'll need outdoor furniture, plants, and perhaps a hardscape or a water feature. Fire pits and merrily splashing fountains enchant people and help everyone relax and have a good time. Taking out moving loans helps to bring the dream to life.
The Just In Case Fund -Loans for Moving Expenses
Into every life, a little rain must fall. This means the gutters could rupture, the roof spring a leak, the foundation crack or shift, and the siding develop waves. These things are expensive to fix, obviously.
They also tend to happen when you haven't a penny saved for moving because for one reason or another you need help paying rent. Loans for moving expenses can be set aside to meet whatever Mother Nature throws at you. Should a tree fall on the house during a terrible storm, you'll have the money to fix the roof.
Spring rains mean flooding. That means mold and mildew in basements as well as in the attic if there's a leaky roof. If you have asthma, COPD, or allergies, mold and mildew mean a trip to the ER due to being unable to breathe. Loans for moving expenses help pay for doctors and medicine as well.
Conclusion
There are personal loan companies for getting loans for moving expenses. Then there are the companies who direct you to the personal loan companies. They work with you and your expectations and circumstances in order to find the perfect fit for you.
These companies don't make loans for moving expenses. They simply point you in the direction of one that will. Make sure you ask which one they are when you call for help with moving loans.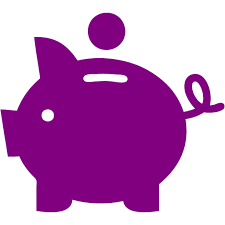 Myra H
( Loanry® Finance Contributor )
Myra has written in a range of styles encompassing white papers, finance blogs, credit product descriptions, how-to manage finance pieces, professional articles for lawyers, finance experts, web designers and more. She has written for an equally wide range of clients on the topics of loans, personal finance development, credit reports and scores, taxes and many more.
Myra worked in a bank as a young person and has dealt with payment processors in the past few years in her financial services endeavors. She therefore understands how the system works.
Related Posts