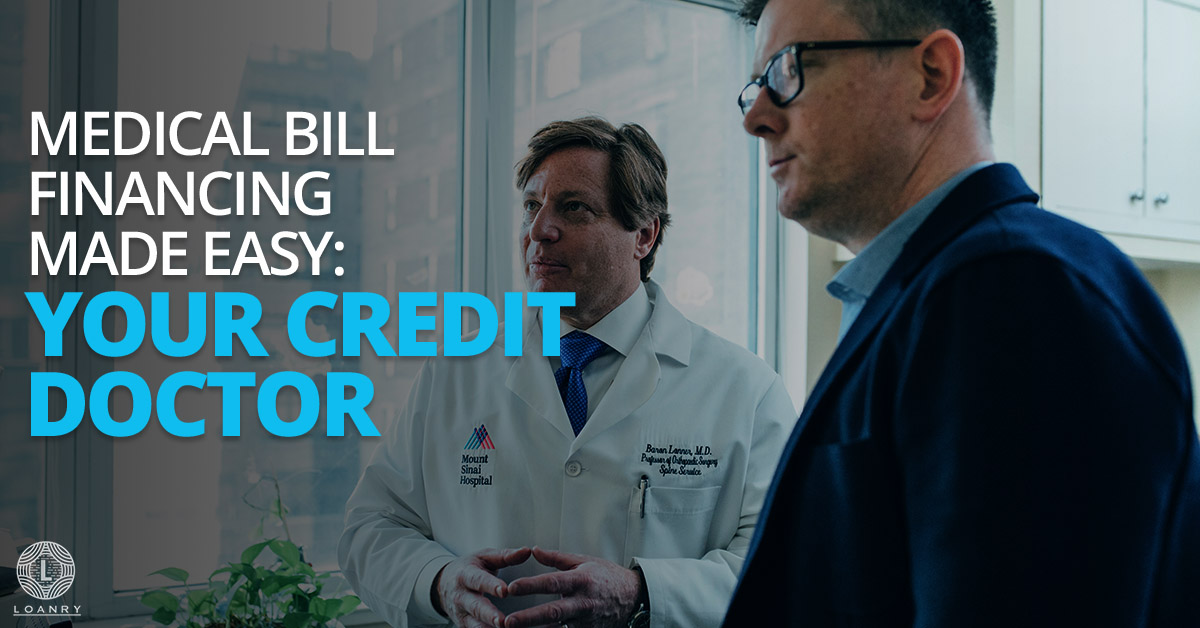 One of my worst fears, when I'm faced with a medical procedure, is that I won't be able to afford it. Or, closely related, that the process of applying for medical loans will be too complicated and time-consuming. There's good reason to believe that because I hear about people all the time who just don't have the money, they need to get the medical procedures they need. And, it's not just about me, it's also about my kids. How do I make sure that I will have access to the health care that we need while ensuring that I can somehow find a way to pay the cost?
What are Medical Loans and What Can They Do for Your Health
They're really just what they sound like: personal loans for medical expenses. Sure, I wish I had a rich uncle or aunt who would make all the bills just go away. In the real world, though, I make arrangements for repayment over a period of months and years, depending on the value of the loan. Here's a quick overview of pros and cons:
Cons:
A medical loan could make me splurge a little more than I should.
Borrowing money can just delay the inevitable. If I don't have the money when the money is due, will I be able to pay it back with interest?
It comes down to just another cost, and it all adds up, particularly if I am penalized for prepayment. Do I really want a chunk of debt hanging over my head?
Pros:
Emergency cash loans could be better than my credit card. For example, the interest rate might be better or not, depending on my credit rating. I also may have more options.
A loan for medical bills could alleviate some stress of medical bills. I don't have to worry so much about overextending myself or even with getting back to work right away after the procedure is over.
A loan allows me to fully heal, without the immediate worry about money (theoretically).
The decision about whether to seek out a personal loan for a medical procedure can be one of the most difficult decisions. It can also be one of the most rewarding. After all, I'm making a decision that will affect the rest of my life.  It's also important to note that there are lots of different options open to me for loans. I can use unsecured, secured, home equity, and credit cards to name just a few options.

Each option has drawbacks, but also important benefits. Ultimately, I need to determine the amount of risk I am willing to take, but also what I want to pay for the loans I get for my medical procedures. But, based on my credit history and employment status, I know that there are and will be factors outside of my immediate control. I can, however, work to improve any question factors to make sure that future loan requests will have even more smooth-and-easy processing going forward.
What is a Medical Procedure?
A medical procedure could mean anything. And, usually, I don't have any idea of what it will take to accomplish. How much time will I be at the medical office or hospital? More importantly, though, what will it cost me? Will insurance cover it? Will I need to miss work? Those are all part of my discussions with medical providers.
I can figure out most of the answers pretty quickly by myself. After all, I've had medical and dental procedures before, so I tend to know how long it will take me to recover. It's all the unknowns that are the hardest to cope with. What happens if I'm wrong about how I'll react, or what if it takes longer to recover than I anticipated. It can throw the very fragile equilibrium of our lives into wild fluctuations that can take weeks or even months to recover from.
What's the Cost of Medical Procedures?
Yep, I've done that research too. It's amazing how much time I have to do research on the cost of medical and dental procedures after the fact. Just for the basics of a root canal, for example, it's nearly $700. Hearing aids range upwards of $2,000 on a good day (and there's no guarantee of how long the hearing assistance will last). And, then there was that brown spot that they wanted to remove "just to be safe."
Through the years, there have been countless incidents where I've had procedures done that have been scary and even expensive. And, it makes sense. Doctors need to be paid. Hospitals cost money. And, the meds are all part of the process. What scares me even more though, is when my kids need medical care. I know that the doctors and dentists and orthodontists and audiologists will take care of my kids. That's what they are there for, but there's still a sinking feeling in the pit of my stomach when I say "yes" to the procedure, and even more when I find out the cost.
What if it's Serious? What if it's Life-or-Death?
The cost does not compare. It can never compare with making sure my kids are ok, no matter what the cost. My son, in particular, has benefited from all that medicine and technology has to offer. He's a cancer survivor. When he was first diagnosed at 18 months old, he had a baseball-size tumor in his belly, and his little body was crashing. The docs said that he had stage 4 cancer, though it took them a while to figure out what kind of cancer or what the course of treatment would be.
I have sat in countless waiting rooms over the years. I've sat beside him. I've listened to doctors as they carefully tell the latest story of cancer and the chances for survival, and none of that is ever anything that I hope you'll ever want to deal with. He's in remission now, and he's healthy and happy, but I still think about those dark days in the hospital.
I think about the life-and-death decisions. None of us ever wants to be faced with a procedure or condition that could mean the end. But, even day-to-day, and moment-by-moment, it's scary. We want to be there for our kids, and make sure that our own health and wellness is taken care of as well. But, the reality is… we don't even know? Any serious condition could affect any of us.

Why doesn't Insurance Cover it?
Over the years, I've become accustomed to dealing with medical insurance both for myself and for my kids. It's always a bit troubling to me when I see the items that they will cover, and then also see the ones that they just won't cover. Sometimes there's an explanation. It could be that the treatment is not approved, or it could be that it's not generic, or that it is name-brand. More often it could be that the correct signature didn't get on the right paper. Or, there is just some mix-up in the records.
Often, I've called and asked my insurance company, and they don't have an explanation. For example, I've read articles about hearing aids and why they're so essential (and under-used). Still, insurance doesn't cover hearing aids for adults. It doesn't make sense. Given the cost of hearing aids, and the fact that it's so needed, I'm shocked!
Since there's only so much I can do or say to my insurance company, it always comes down to me finding other ways to pay for the treatment that my kids and I need. After all, money is not growing on trees. As you can probably imagine, that means: Medical financing is my only option. I'm pretty sure we're all in the same boat.
And, Then what's the Tax Deduction Options?
The next question I have is how my medical bills will affect my taxes. Will I be able to deduct anything? Specifically, will I be allowed to use medical expenses as tax deductions? Or will the medical bills just be a deep dark abyss? I know, I know… Tax deductions can vary depending on my situation, as well as how the taxes change every year. I can't write off my medical loan, but I can still itemize medical costs that exceed 10 percent of my adjusted gross income. (That percentage just increased on January 1, 2019.) With the changing deductions and so many other variables, I always carefully review options to determine how to determine the best course of action.
That sounds pretty straightforward if somewhat unattainable. Fortunately, I can use any of the people listed on my tax return. So, it may not be as difficult to reach that threshold after all.
Here are a Few Examples of the Expenses to Consider
Accessibility expenses: Retrofitting expenses may be at least partially deductible. Those covered expenses could include ramps, chairlifts, or other height or position accommodations of outlets, doorknobs, etc.
Eye-procedure expenses: LASIK or other eye surgeries may be deductible. (I have not needed an eye surgery so far, so that's one good thing.)
Medical-conference expenses: Some education-related costs (admission/registration and transportation) are deductible, particularly if related to a chronic illness or condition that I or someone I care for are affected by. So, theoretically, I could attend a conference about cancer.
Prescribed expenses: Medically necessary items, as prescribed by my doctor or medical provider. Deductions could involve things like a wheelchair, crutches, special equipment, or a guide dog.
Travel expenses: Up to 18 cents per mile, for travel to and from medical facilities for treatment on myself or someone I care for.
Treatment expenses for alcohol-and-drug abuse may be deductible.
Weight-loss program expenses: These expenses may be at least partially deductible if I got it prescribed by my doctor or medical provider.
Uninsured medical expenses: False/artificial teeth or contact lenses may be at least partially deductible.
Ok, so I don't have to worry about glasses, eye surgery, false teeth, alcohol treatment, etc.
It's also important to check in with a tax professional to make sure that my deductions are allowable and correctly claimed for my particular situation. I'll also need to compare the deductions I take this year compared with last year and be sure to use the correct tax form to itemize expenses if necessary.
What About Bad Credit?
My credit score and employment history are important factors when I consider financing and medical loans. Obviously good credit might make my search for a medical loan easier, but bad credit does not ruin all my chances. And, it may actually be a positive thing for me to take out a loan. Here's why medical loans for bad credit can be a good thing:
If I take out a medical loan, and then pay it off, it might just go toward rebuilding my credit. When I pay off the loan, that action is a great way to get my finances back on track.  It's part of an ongoing process. Just because I need a loan today or tomorrow doesn't mean it will always be this way. It's up to each of us to continually improve upon our situation.
I also have options like Loanry, third-party services that may help me find a lender who may help me find the medical loan that's right for me. Remember a medical loan is a personal loan for medical expenses. It's not a one-stop-shop. There are multiple solutions.
I can also dig into your overall credit situation, learn as much as I can and start to find out what has caused my poor credit, and maybe even what I can do to turn my financial situation around.
I can also work on improving my credit score before I take out the loan. Of course, it's important to focus on the best practices for better credit scores regardless of whether I get a medical loan or not.
Your Prescription to a Medical Loan for Bad Credit
Bad credit may just seem so much more complicated, particularly when combined with planning, but I can make it part of my overall toolkit to rebuild my credit. Instead of focusing on all the negativity, it's important to focus on what good might actually come out of it. If I only focus on the bad parts of the medical situation and the medical bills and everything else that's related to poor health and debt, it's a bottomless pit of despair. There's just no point in going to the dark side. It's far better to focus on those things that I can do, what I can improve, and what I can control (which is precious little in this word most of the time).
Final Thoughts
Of course, it's great to know that there is a loan for medical bills. Who wouldn't be happy about the possibility of getting out of the stressful medical situations or any situation for that matter? Even a single procedure can be expensive, and then when you consider multiple members of my household, and all of us undergoing varying procedures and treatments. Well, I think you can imagine. It could become overwhelming for even the most positively focuses individual.
All of those medical bills add up, and it's important to keep on top of the payments for all of those bills. But, where do I start, and really how easy is it to get a loan for medical bills?  So, there are steps each of us can take (sometimes very little ones) in the right direction to achieve our collective goals. It may not always be easy (who said life was supposed to be easy?). But, there are ways and means to get healthy (from a physical standpoint), and also to achieve financial health.
I need to check my credit first. I want to get a sense of which type of medical financing option I need, or which one will fit with my financial situation. Then, based on my credit score, I've got several options.
I also found additional details on how to finance medical bills. It's really not as difficult as I thought. That's what really excites me. I want a solution that will be quick and easy. But, I need a loan that will allow me to get the medical procedures we need when we need them. Is that too much to ask for?
We just want to enjoy life. Medical finance solutions have helped us before. For that, I will be forever thankful.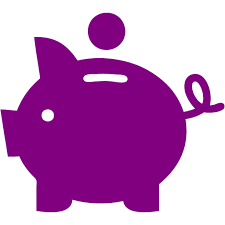 Esther is a professional writer and editor, with a master's degree in English and nearly two decades of experience. She has created hundreds of finance articles, blog posts and essays on a wide range of topics. Esther has written about and for health, medical, and also written several wellness-related topics for more than 20 years. Esther is an accomplished journalist, writer, and digital producer with extensive experience in writing finance and medical related articles.