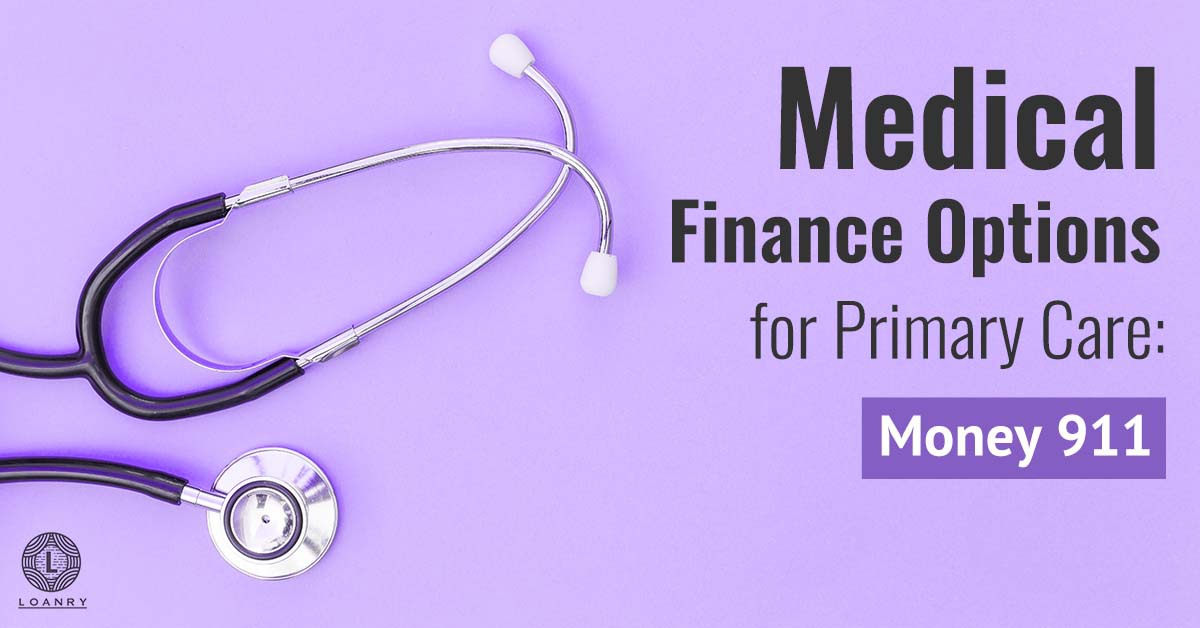 There are many people who can't afford medical bills or proper medical treatment. The medical industry is known for its high costs but there are medical finance options that can help you out.
What Is a Medical Loan?
A medical loan is a personal loan that you use to pay for medical expenses. These loans can be used for different medical treatments, including elective procedures, surgeries, fertility treatments, and more. There are a number of lenders, including online businesses, credit unions, and banks that will offer these loans. Oftentimes, medical loans can be secured, which means you don't have to put up any collateral. For these loans, lenders will focus on factors such as your income and your credit history to determine if you qualify. You can also apply for secured personal loans for medical expenses, which require collateral. With these, you may be able to get more competitive rates. The amount of money you can borrow for a personal loan will depend on different factors, including your credit history.
If a medical loan is something you need, go to a credible lender for it. You don't want to get scammed, especially if you decide to apply for a loan online. We actually encourage you to do so! Applying online is not only a lot simpler than going around looking for a loan, but it's also much faster.
Alternatives to Loans and Different Medical Finance Options
Sometimes, you may find that taking out loans is not one of the best medical finance options. This could be because the interest rate is too high for you to comfortably pay back the loan or you may not qualify. If you can't get a loan, you may be able to have other medical finance options.
Explore Different Financial Assistance
If you are struggling to make ends meet then you may be able to qualify for reduced cost or free care. Hospitals will usually have financial assistance programs to help you with the care you need. The criteria for these programs will vary but you need to consider your income, different assets, and whether the care you are getting is a necessity. Another one of your medical finance options is to work out a payment plan with the hospital if you need some extra time to pay.
Ask about Discounts
Some hospitals will still provide discounts if you don't qualify for reduced or free care. Every hospital has its own policy but if you are uninsured then it doesn't hurt to ask for any discounts available.
Negotiate Lower Payments
If you don't qualify for any financial assistance but still need to lower your bill then consider negotiations with the hospital or doctor. It's possible to negotiate an out-of-network bill down to a payment that is more manageable.
Use a Medical Credit Card
There are medical credit cards available through your healthcare provider to help with paying eligible bills. Unlike a regular credit card, a medical card can only be used to pay for healthcare and with a provider that accepts it. Some medical credit cards also come with a period of deferred interest. If you can pay off the balance before the deferment period is up then you won't need to pay interest. Once you have used the medical credit card to pay for care you'll make payments to the credit card company instead of the doctor. Once you pay for the bill on a medical credit card you usually aren't likely to qualify for financial assistance. A benefit of medical credit cards instead of regular credit cards is that you can't rack up debt on other purchases.
Use a Regular Credit Card
Instead of getting a medical credit card, you can also use a regular credit card. You may be able to qualify for a credit card with a low interest rate offer. However, if you aren't able to pay off your balance before the introductory rate ends or you aren't able to keep up with your payments, this can cost you more.
Health Savings Account
An HSA can help those who have high deductible plans. It's not a loan but you should still explore your options with an HSA. There are many advantages to using this type of account and the main one is the tax benefits.
Discounts
Some medical providers will give you a discount if you pay the full amount within 30 days. While this option may be feasible for large bills, it can also help you save on costs for smaller bills. For example, if you are able to get 10% off for paying your bill in full within 30 days of small procedures then the 10% adds up quickly and you have more money to pay for larger medical bills.
Dispute Any Billing Inaccuracies
Before you pay the bill, double check the invoice to make sure everything is correct. If you find incorrect information, call the healthcare provider or your insurance company to dispute errors.
Choosing Different Medical Finance Options
When you are comparing different loans for medical bills and medical finance options, there are some things to keep in mind to make the decision easier.
Annual Percentage Rate
The APR is the true annual cost of borrowing, which includes fees and interest. When you compare the APR, you are able to compare apples to apples on different loans you are considering. APRs can range from 6% to 36%. In order to get the lowest rates, you will need a high credit score.
Variable or Fixed Rate
The loan's rate can be fixed or variable. A fixed rate will stay the same and make payments the same amount each month. A variable interest rate can cause the payment amount to fall or rise depending on the market. With a fixed rate, you have peace of mind knowing that your payments won't go up and you can work them into your budget.
Origination Fee
Some lenders will charge a one-time origination fee in order to cover the processing cost of the loan. The fee can range from 1% to 6% and is included in the APR calculation. Many lenders will subtract the origination fee from the loan proceeds so you need to consider this when determining how much you need to ask for when applying.
Loan Term
The repayment period and your loan terms will affect the monthly payments. A longer repayment term will give you a lower monthly payment but you will pay more in interest over the life of the loan. You need a loan term that gives you payments to fit into your budget. You can use a personal loan calculator to see your estimated payments at varying loan terms.
Speed
If you need funding fast then consider a lender that has a quick application to funding timeline. Some online lenders are able to provide you with funding in a day or two. Others can give you funding in a week.
Medical Situations Loans Help With Overcoming
Loans and other medical finance options can help with payments and cover the cost of different medical procedures you may not be able to get otherwise.
Orthodontia
You or a family member may need braces in order to ensure the healthy development of teeth. Even if braces could be used for a healthy jaw, orthodontia does fall under the category of cosmetic dentistry. This means it can be hard to get insurance to over the cost of braces. Medical loans can help with these costs. Medical loans can offer better rates than negotiating with an orthodontist and can also be a reliable option if there aren't any state-specific dental programs near you.
Reconstructive Surgery
There are two kinds of reconstructive surgery. Insurance will cover some procedures and there are the others that you are responsible for funding. Typically those surgeries that are to improve the body's regular function will be covered under standard health plans.
The procedures that are covered under reconstructive surgery include:
Breast Surgery – This can be for reconstruction after a lumpectomy.
Hand Surgery – Surgery can be done to treat carpal tunnel syndrome and tendon and nerve injuries.
Ear Surgery – This may be needed to correct any ear-related injuries or birth deformities in the ears.
Nasal surgery – This can also help with birth deformities or problems with breathing.
Cosmetic surgeries are usually not covered by insurance.
Fertility Treatments
There are only a few states that require health insurance to cover fertility treatments such as IVF. A typical IVF cycle can cost $10,000 or more. Medical loans can reduce the cost barrier for those couples that want to have children but can't. Financing through a clinic may come at a higher rate than a medical loan. Medical loans prevent other risky options such as borrowing against the home.
Bariatric Procedures
Health insurance doesn't necessarily cover weight loss surgery and this can be true for different bariatric procedures. There are several steps that need to be taken in order for your insurance company to even consider it. Approval can take 30 days to a year. Not every state requires the insurance company to cover the cost of this type of surgery. You can receive funding sooner if you go through a medical loan. A medical loan can also help pay for the additional living expenses during your recovery and can cover procedures for extra skin.
Advantages of Medical Loans
Bills for medical costs are the number one reason why people file for bankruptcy. Taking out a medical loan can allow you to manage your healthcare costs on a payment schedule that works for you. You can avoid the stress of worrying about debt collections or trying to pay off the procedure in one shot.
You may be able to get the funds you need for your procedure faster than if you waited for insurance to decide whether something is covered or not. Medical loans may be able to give you better medical financial options than what you are given for financing through a medical service provider. You can use the money for a personal loan for medical bills for other medically related expenses, such as living expenses during your treatment and recovery. You can also use a medical loan to help with medical debt consolidation. If you have multiple bills from different medical providers, this can help you keep track of everything.
Disadvantages of Medical Loans
Depending on your credit, medical loans can be one of the more expensive medical finance options. Some borrowers may be able to qualify for low interest personal loans, but applicants with less than perfect credit histories will likely see higher interest rates. Depending on the terms you qualify for, you may be paying a lot of interest over the years.
Medical loans don't decrease the total cost of what you are paying for care. If you are struggling to pay the bills, it also helps to look at ways that you can reduce the amount you are required to pay.
Prequalifying for Medical Bill Loans
Prequalifying for medical bills loans is the first step in the loan approval process. It will give lenders a look into your creditworthiness and gives you preview at what you may get. Getting prequalified doesn't guarantee you a loan and lenders do verify information before the final approval.
You first fill out a prequalification form and share information such as your existing debt, occupation, and income. The lender then performs a soft credit check to look at your credit score and history. This check gives the lender an idea of how risky you could be as a borrower. The lender either grants or denies prequalification. If you prequalify then you will get information about the loan you could receive, which includes the loan amount and rate. You can then accept or decline the offer. If you accept then you formally apply for the loan, which requires additional information and verification.
The actual prequalification process shouldn't impact your credit score since it's a soft check. If you continue with the loan application after prequalification then the lender will verity financial history and perform a hard credit check. The hard credit check will show up on your credit report for two years and temporarily take some points off your score.
What is Adverse Action?
If you get an adverse action, this means you have been denied the loan. Typically an adverse action will only be sent to you if you have been denied and not if you just fail to prequalify. The lender will include information about the credit agency provided in the report, your current score, factors contributing to it, and why you were denied. This can give you an idea of how to qualify for a loan in the future but for now you will need to find other medical finance options.
Common Reasons Why Medical Costs Can Surprise You
While you may have health insurance, there are number of reasons why health care costs can take you by surprise. When these things happen, you need to consider your medical finance options.
Not Understanding the Fine Print
Many people make a decision about a health insurance plan based on the lowest available premium. This can work for you if you are healthy and rarely use the policy. However, if you need medical care, you may discover that there is a huge deductible and you may not have thousands of extra dollars just sitting around for medical expenses. Any surprise like this can cripple your finances.
Change in Coverage
If you diligently review your policy and know how to balance any medical expenses, a change in coverage can throw you for a loop. For example, you may discover that prescriptions you need are no longer covered under your plan. This could mean that a prescription that once cost you $10 is now costing you $250. Your medical provider could suddenly be considered out of network and if you don't find another doctor then you are stuck with the higher cost.
Children
Children can get sick or injured frequently. Things such as emergency room visits, pediatric specialists, X-rays, and medicine can add up fast and put a huge dent in your finances.
Travel Surprises
You have planned the perfect vacation but there can be medical costs associated with that trip. Depending on where you will travel, you may need immunizations that aren't covered under you plan. There is also the possibility that you will need medical care while you are traveling and those costs can be expensive. The best thing to do is have the knowledge of what can happen and have a last-minute plan in the event that something unlikely happens.
Accidents
Accidents can occur at any time. There are countless people who have been injured in accidents that weren't their fault. No matter your coverage or ability to pay for your medical bills, one accident can drain your savings. Not only will you have to pay for the medical expenses but there is likely the cost of a car repair deductible and you could be missing work. You may even need to have therapy after an accident. A loan for medical bills can help with the medical expenses that occur after an accident.
What Does Your Insurance Cover?
Understanding medical necessity is the key to figuring out your heath insurance and coverages. If you have a procedure done and find out it's not covered by your heath plan, you may find that this is because it wasn't medically necessary.
What Is Medical Necessity?
Medical necessity is defined as a medical service, test, or procedure that is required after the diagnosis by a medical doctor.
When it comes to getting paid for an insurance claim, you need to make sure the procedure or service you are having done is covered. One of the keys to getting reimbursed for a medical expense is knowing what your policy will see as a medical necessity.
How to Check Medically Necessary Coverage
In order to check if something is medically necessary, call your health insurance or check your health insurance documents to ask about the overage for the specific test or procedure. Even if it is medically necessary, there may be limitations or exclusions for the amount they will pay. Sometimes a plan can limit the number of items or the total amount payable for a procedure so just finding out if it's covered won't give you all the information.
Find out if the whole procedure and other related aspects are covered. Sometimes only part of the procedure is covered and you have different options. Go over these options with your doctor as well. Going the most expensive route may not always be covered. See if you have to go to a specific in-network care center or hospital in order to have coverage. Sometimes going to a doctor, hospital, or clinic outside the network will exclude you from coverage.
There are plenty of examples of things that aren't medically necessary. If your hospitals surpasses the health plan approved length of stay, you won't be covered for the whole visit. Physical therapy may be covered but there will be a limit on the amount of treatment that will fall into the medically necessary category. Treatments provided in a location or hospital when there are less expensive settings also won't be covered. Certain prescription drugs may also not be considered medically necessary. This can include weight loss or fertility drugs.
Some preventative services will be considered medically necessary. An annual wellness visit or a procedure that can prevent health issues can be covered.
Steps for Dealing with Medical Debt Collections
It's best to look at your medical debt and go through your medical finance options before you declare bankruptcy.
Don't Ignore It
The last thing you want to do is ignore your medical bill and have it be sent to a collection agency. You can't ignore your child's medical bills either. Among forms you signed was the agreement to pay for your child's medical expenses. If you don't pay the bill, it will hurt your credit just as it would if it was your own medical bill.
Make Sure It's a Bill
Read through what you received in the mail carefully to make sure that you actually have a balance due. Sometimes the heath insurance company will send an explanation of benefits that explains what's covered on your behalf and this can look like a bill. This explanation can give you a heads up for any medical bills that are on the way. When insurance isn't covering something, it's likely you will see a bill soon.
Verify It's Not Covered by Insurance
Since medical billing is complex, mistakes can happen. Make sure your doctor's office actually billed the insurance company for the right services and then follow up with your insurance company to see why it's not covered. Being proactive in clearing up any mistakes can save you money.
Negotiate
If you aren't up to negotiation, there are companies that will do it for you. The medical industry counts on you not understanding what you are being billed for and uses it against you. This is where negotiating can come in.
Pay It Off or Make Arrangements
Once you have exhausted your negotiating then it's time to use your medical finance options. You may be able to pay off smaller bills if you have money in an emergency fund or savings account. If you aren't able to pay in full, look at your payment options with the hospital or medical loans. Be sure to review your budget in order to figure out what you can afford. As with any bill, you need to make payments on time every month or your account can be sent to collections.
Conclusion
There are different medical finance options you have to pay down medical debt. Loans for medical bills can be a big option and there are different advantages and disadvantages to choosing this route. There are different things to look for when comparing loan options and you want to take a look at the APR in order to compare which loan option is the best. Loans can provide you a resource to pay for items that aren't considered medically necessary and aren't covered by insurance. Always talk to your insurance company about negotiating and seeing if items are covered before you pay a medical bill.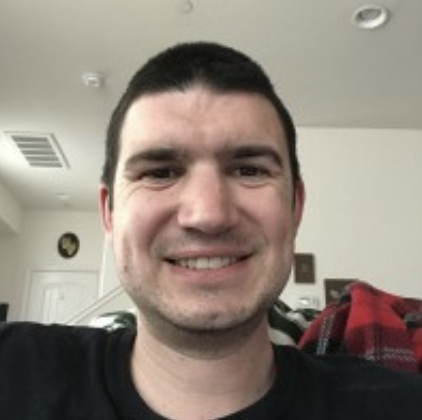 Kevin Strauss is a personal finance writer and homeowner based in the Los Angeles area. Being in one of the most expensive markets in the country, he's learned to maximize resources to plan for both his monthly expenses and future financial needs. Kevin has a passion for helping those in a similar situation navigate the complex world of personal finance so they can pay down debt, plan for the future and live out their dreams.  In addition to covering personal finance in depth on Loanry.com, Cashry.com, Debtry.com, Budgetry.com, Billry.com, Creditry.com and Taxry.com.  Kevin shares his expertise with readers who want to create budget-friendly habits across the web.