I totally understand that there are times in life when there appears to be no light at the end of the tunnel. This is especially true when you're faced with medical bills. Even more at a time when your financial situation is not healthy. As you well know there's nothing more important than your health. Therefore it's imperative that you understand how to deal with mounting medical bills along with the future costs of medical treatments.
Dealing with Medical Debt with Bad Credit
The ability to pay these bills or receive credit is challenging for those with good credit as well as medical financing bad credit. In fact, medical financing bad credit is troublesome. Indeed, regardless of credit, people deserve medical treatment and should be viewed at equally. Unfortunately, the complex world of finance, medicine, and credit have created a difficult situation for many people. Especially those facing both medical finance troubles.
Understand that Everything Costs
As you initiate a medical procedure that's outside the ordinary doctor visit, it's well worth having a clear understanding about its cost. Get a grip on the treatment and alternative procedures that might be available. You should also ask about the recovery and any therapy that you'll need to get back to health.
Cost of Doctor Visits
Often people just ask about the treatment. They forget the ongoing therapy visits that might be needed but not covered under insurance. You might also discover that the medical treatment your doctor prescribed is not covered under your insurance policy. This is a frustrating dynamic of physicians practicing medicine and insurance companies approving coverage. You might have to come up with the money. Otherwise you will be faced with paying a huge percentage of the bill. Today, even with insurance coverage you might have a large deductible or be responsible for most of the bill.
Cost of Medicine
Let's not forget about the cost medicine too. There are some medical treatments that require doses of medication prior to and after a procedure. These medicines cost money and might not be cheap. This is a disappointing reality. Most people feel angered by the fact that they pay every month for insurance.
However when they actually need to use it there's an additional cost for medicines and treatments. I understand that the reality is that you're struggling to afford your daily lifestyle and aim for a better life for your children. When the subject of medical financing even with bad credit comes up, it's understandable that most people just want to avoid the topic all together.

It might seem that you work hard, have a good job,… However in all areas of your life you require a loan – furniture, school, mortgage, car, credit cards, etc. This is even more concerning when it comes to your medical treatment. Just because you're struggling financially there are solutions for medical financing bad credit in your financial profile.
A loan for medical bills is perfect for alleviating financial stress and allow you to focus on recovery and treatment. In fact, reducing stress is so important for the mind and body so that your healing can take place. If your illness is more chronic, it's even more important to eliminate stress in your life.
Ask for a Payment Plan
The physician treating you is solely focused on the treatment and your health. If you fear the massive bill at the end of the tunnel, you should always ask the doctor's office if you can work out a payment plan. A plan to pay their bill might even be possible a 0% interest and they allow you to pay in equal monthly installments. In these situations, the office might not even do a credit check on you and make the process so challenging with worrying about medical financing bad credit.
It's often as simple as asking for the ability to break up the payments. Many people ask for this and you won't be the first. So don't be shy! Truthfully, depending on the amount and procedure it doesn't hurt to ask for a discount too. Doctors and office managers are people too and know that life is not easy.
Especially when it comes to paying bills, even more for unforeseen medical expenses. Be polite, be appreciative and just get the courage to ask nicely. Since it's such a common question, there are many office managers that are approved to just set up the plan and being billing accordingly. If you don't ask, then for sure you'll never get.
Look for a Medical Loan with Bad Credit
Did you know that there are some companies that specialize in assisting people with medical bills? These companies have developed financial programs geared towards people facing a medical situation. This is important because the mindset of someone searching for a used car loan is totally different than someone that needs a medical loan. Reaching out to a loan professional with experience dealing with people in a medical situation is the best first step to take. These professionals understand the dynamic and are familiar with the challenges you might be facing.
It's important that you trust your lender. You have to trust that they are telling you what you need to hear, and not what you want to hear. This is in your best interest. So, if you want to find a lender like this, Fiona has some suggestions for you. If you put in your information below, Loanry can help you connect with the right lender for you, within minutes.
Should You Consider a Credit Card?
As you begin to make sense of your medical condition and review treatment with your doctor, it's understandable that you are not seeking a loan to take care of the medical bills. It's natural and that's why the first move is usually to use a credit card for medical expenses. Credit cards are very easy to use and an easy way to fix and pay for bills or medical needs as seamlessly as possible. – just swipe and go.
Don't let low introductory rates fool you either. Depending on your medical bills the interest can be debilitating. If you're not careful you'll be paying way more than your original bill. So keep your credit cards in your pocket and use only as a last resort.
Why a Medical Loan Is a Better Option
Certainly, if you can afford the payments of a payment plan arranged by the doctor's office or hospital that will be best. Personal loans for medical reasons can be a lower interest rate compared to credit cards, but will still be based on your credit score and personal financial situation. If you're overall financially healthy and just going through a rough patch than this can be a fantastic option. You're not alone with having bad credit, there are solutions for getting a medical loans with bad credit but you should anticipate the rates to be higher.
It doesn't mean you'll be denied at every turn if you have bad credit, you need to begin the process to find the right lender.  If you don't take any action and make don't pay, either the medical provider will write off the debt or hand over the case to a collection agency. A collection agency is not a pleasant experience when they begin to recover your debt, and definitely not something you need when you're trying to recover from medical financing bad credit situations.
Where to Find Financial Help for Medical Expenses
Did you know that there are some great websites like GoFundMe, which allow you or a friend to create a campaign to raise money. There are countless people in the world that are in a position to give and want the opportunity to help others. You will be surprised to discover how many people are facing financial hardships surrounding medical issues – bills, treatments, care, etc. This campaigns can spread like wildfire and go viral on social media, it really makes it easy to give in just a few clicks.
It's also a great location to update people on your treatment or well-being, this way the public can see where their money is going. Also, sometimes your friends really want to help and there's nothing they can do for you medically so this is a great way that they can assist you financially without feeling the pressure is all on them to support your needs.
Make Sure that You Don't Rush the Process
The reality is that for many people a loan for medical bills is the only viable option. The lack of funds or access to money is common and a simple loan can give you the freedom to get back on your feet. It's essential to ask the right questions and know what you're getting yourself into prior to taking out a loan. You should always ask about the terms, the interest rate, is the rate fixed, are there any prepayment methods, and what are the payment methods.
There are some situations that a medical loan can have an origination fee too. When you are researching these loans for the purpose for medical bills, there are many professionals that are able to walk your through the entire process.
Take time in this process and you might even want to have a trusted friend review all the terms with you too. Depending on your medical situation, having someone with you might be necessary depending on your mental state. I would highly recommend that you seek the proper advice and feel calm during the lending process.
Your health is the utmost importance and staying calm is the best way to proceed. If there's a moment that you're being pressured into a loan or feel uncomfortable with the terms, move on to the next company. This experience should be smooth and easy to get you the funds you need for your medical bills.
Some Financial Tips to Remember
The best time to get your physical and financial health in shape is before there's an issue. Start early, thinking about your finances in the case of an emergency is always better to have time on your side. Also, if you start a medical savings account early you'll be glad you did it while you were healthy.
Even if it's a small amount, if you keep it up every month the money will add up quickly. Try $100 a month, if you started at the age of 20 years old and you need to tap into it at age 45 you'll have saved $30,000.
That's a tremendous amount of money to have in case of a medical emergency. Even if you saved $50 and it amounted to $15,000 that will either pay off or put a dent into your medical financing bad credit. Time on your side is what you need when it comes to savings and / or researching a loan for medical bills.
Conclusion
There are times in life in which even the most careful and responsible planning is not enough to pay for your medical treatments. Health is one of those aspects to life that can throw a curve ball into our plans. Perhaps you've managed your credit perfectly and a medical issue has caused a loss in income and your credit spiraled out of control.
There are lenders that exist with tons of experience navigating people through the trials and tribulations of whatever life throws at you. Don't let your bad credit stop you from seeking an answer. If there's one thing that's for sure is that if you don't take an application than for sure you won't qualify for a medical loan for your emergency situation. Often people look to get a handle on this issue through using a combination of ways to manage the bills and access capital – medical financing bad credit exists.
You might try doing the same when faced with a large bill, speak with the office manager and discuss a payment plan that's realistic. That might help control the debt and put you on track to being able to pay that with having some financial assistance via a lender or borrowing from other avenues.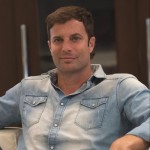 Ethan founded Goalry, Inc in Dec 2016 with the mission to build the world's first and only Financial Goal Mall. One place to reach financial goals and comparison shop for any money matter. Taub invents the IP for the finance stores within the mall, while overseeing various aspects of the company. He also has orchestrated the company's earned media across the finance stores: Accury®, Billry®, Budgetry®, Debtry®, Cashry®, Creditry®,  Loanry®, Taxry® and Wealthry®. This includes over 1200 blogs, 400 videos, thousands of social post and publications that have been featured across the web.