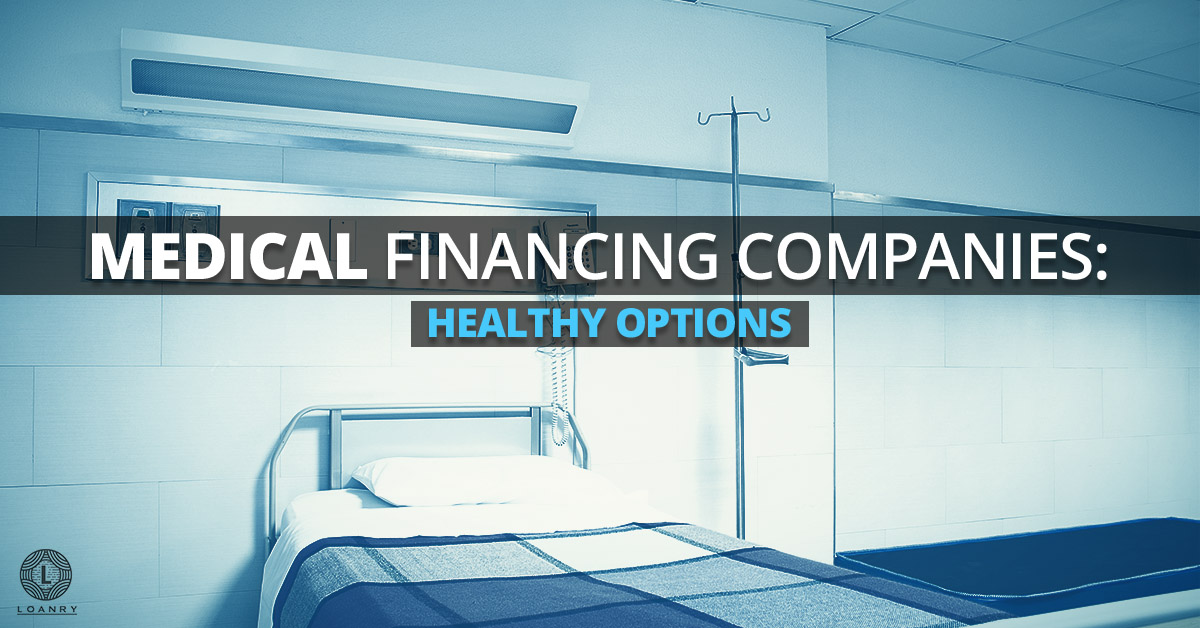 Your health is important. And, medical financing companies offers a solution for a problem right now. There could be lots of reasons you are looking for medical financing companies to meet your needs.
Yeah, it's great to survive and to improve your health. It's also expensive. There's the procedure, meds, hospital or medical care and prescriptions. Those costs are just the tip of the iceberg, depending on the type of procedure. As you fall full-boar into the demands of your medical requirements, you can take a step back and really consider what you need. Who has thousands of dollars just lying around to pay for medical and medical expenses?
Fortunately, we may just be able to point you toward possible solutions: medical loans.
What are Medical Loans?
They're really just what they sound like: personal loans for medical expenses. In a Cinderella scenario, your fairy godmother would wave her wand and make it all go away. In the real world, though, you'll make arrangements for repayment over a period of months and years, depending on the value of the loan. With costs that quickly ramp up,
Here's a quick overview of possible pros and cons:
Cons:
A medical loan could encourage you to spend more money than you otherwise would have. Instead of going "cheap," the extra money might make you want to splurge just a little or a lot.
If you didn't have the money before, what guarantee do you have that you'll be able to come up with the money later? It's easy to think that the loan is just temporary, this with an unsecured loan, you're not protected.
It comes down to just another cost, and it all adds up, particularly if you are penalized for prepayment. Do you really want a chunk of debt hanging over your head?
Pros:
The interest rate might be better than a credit card, depending on your credit rating. You may also have more options.
It alleviates some stress of medical bills. You don't have to worry so much about overextending yourself or even with getting back to work right away.
A loan allows you to fully heal, without the immediate worry about money.
The decision about whether to seek out loans for medical expenses can be one of the most difficult decisions of your life. It can also be one of the most rewarding. After all, you're making a decision that will affect the rest of your life. You'll look back at this time and remember how you were able to find the funds to save yourself and/or your loved ones.
Medical Financing Companies
If you're looking to apply for a medical loan right now, we have credible lenders selected for you. It's important to go with a reputable companie, since being scammed is the last thing you want, especially if you're already dealing with a difficult situation. Loanry can help you by connecting you with trustworthy companies who may be willing to lend you money based on the information you provide us here. So, if you're interested, you can get offers within minutes.
What Medical Procedures Can You Use a Medial Loan for?
A personal loan for a medical procedure could be needed for any number of reasons. If you are looking for a quick loan, it's likely an emergency. You haven't had any time to plan ahead, and you need to get the procedure paid for right away. Of course, emergency medical procedures can take all sorts of forms. Here are just a few reasons you might need emergency cash loans, and some tips you'll need to consider.
Medical Loan for Orthodontic & Dental Procedure: Treatment related to teeth can range from root canals, dental implants, and surgery. Dental procedures are often more costly than most other types of medical treatments. Why? Of course, you may perceive dental work as covered or inexpensive. In most cases, the insurance coverage for dental work is severely limited, so you're expected to cover the lion-share of the expense. Also, the timing on these procedures if usually fairly tight. By the time your teeth need work, you're in agony.It's possible that you may be able to access finance options from the dentist or orthodontist office. Or, if timing is not an issue, you may be able to plan ahead and tap into special offers or payment plans. It's rarely as easy as it should be, but medical loans just might help you get the treatment you need. So could medical financing companies.
2. Medical Loan for Weight Loss Surgery: While weight loss surgery can be at least partly covered by insurance, your doctor may require additional nutrition and psychological counseling to help make your weight loss treatment the most effective, safe and long-lasting that's possible. It can be life-altering, but it's also expensive. You need to be aware of all the requirement and costs for duodenal switch, various gastric bypass, and Roux-en-Y procedures.
3. Medical Loan for Cosmetic Treatment: Although there's the perception that cosmetic procedures are just about making a pretty face, there's much more involved in these treatments. It could be a scar revision or a nose job or hair plugs. Cosmetic treatment can also involve facelifts, tummy tucks, or other body contouring procedures. If you have been living with your scar or other troublesome blemish for a while, it may seem like a bigger deal to you than to anyone else.
4. Medical Loan for Vision: If you've worn glasses or contacts for years, the cost of LASIK or other vision-related procedures may see like quite a deal. You could also be facing cataract or other corrective surgery. With the procedure, you'll finally see clearly again perhaps for the first time in 10 or more years. But the cost can range upwards of $1,000 depending on the procedure and how much of the procedure your insurance will cover. Another variable can be the severity of your vision loss, since it could adversely affect your quality of life.
5. Medical Loan for Hearing: Millions of people are born with hearing loss, and still more people have accidents or other treatments (chemo, etc.) that adversely affect their hearing. Insurance at least partially cover treatment for hearing loss, as well as hearing aids, for children. Once you are 18 or older, though, the coverage just isn't there. So, a loan for medical bills can help you cover the hearing aid (costing $2,000 for basic ones) or other treatment. Hearing is one of the most under appreciated quality-of-life issues. It can actually be easily remedied if/when you get the help you need.
Why You Might Take Out Loans for Medical Expenses
If you are exploring a loan for medical bills, it may just be the best thing that has ever happened. If you go into this entire process with care and planning, you are learning about your own financial situation.
Ask the doctor or medical provider about finance options.
Find out your credit score.
Determine what variables may be affecting your score and access to credit.
Look into insurance options. What is covered? What is the co-pay?
Sure, planning for a medical procedure can be stressful. You may not agree on every expense from your doctor or hospital. If you plan ahead and research the best finance options, you can determine what will work best for you. While discussions about finances are not always pleasant, communication is key.
Medical loans are loans specifically designed for people who run into financial trouble because of a medical expense. The cost is similar to a regular loans and the payback terms are often the same.#medicalloan #personalloan #finance #loanryhttps://t.co/BQRDuiiCF1 pic.twitter.com/XwKGhyxSSR

— Loanry.com | Loan Shop ? (@LoanryStore) April 25, 2019
How to Save Money on Medical Procedures
While you may already have some ideas of how expensive your medical procedure could be, have you discussed options for saving money? While it's not typically the first thing you consider, it's easier than you might think. Just as you discussed expenses and expectations when you talked with your family about taking out a medical loan, you can also make headway with saving money. Here are some points to consider:
What's in a place? Depending on the medical or dental procedure, you may have several choices for where to go. Some treatment options may be more economical than others.
Who's Who? You may also be able to shop around for the doctor or medical financing companies who will be best for you.
What time is it? You may be able to save money by taking into account the timing of your medical procedure.
Logistically, considering the cost of medical procedures, your act of saving money is only one piece of the entire puzzle. It can take the edge off the entire medical finance question, but it takes a lot longer than a few months or years to save up the kind of money that will make a huge difference.
How to Get a Tax Deduction for Medical Loans
Tax deductions for medical expenses can vary depending on your particular situation, as well as how the taxes change every year. While you can't write off all the medical loans, you are allowed to itemize those medical costs that exceed 10 percent of your adjusted gross income. (That percentage just increased on January 1, 2019.) With the changing deductions, and so many other variables, you need to carefully review options.
That sounds pretty straightforward if somewhat unattainable, but then you can also include expenses from every person (children, spouse, self, etc.) who is listed on your tax return. So, it may not be as difficult to reach that threshold.
Here are a few examples of the medical expenses that you may consider:
Accessibility expenses: Retrofitting expenses may be at least partially deductible. Those covered expenses could include ramps, chairlifts, or other height or position accommodations of outlets, doorknobs, etc.
Eye-procedure medical finance expenses: LASIK or other eye surgeries may be deductible.
Medical-conference expenses: Some education-related costs (admission/registration and transportation) are deductible, particularly if they are related to a chronic illness or condition that you or someone you care for is experiencing.
Prescribed expenses: Medically necessary items, as prescribed you a doctor or medical provider. Deductions could involve things like a wheelchair, crutches, special equipment, or a guide dog.
Travel expenses: Up to 18 cents per mile, for travel to and from medical facilities for treatment.
Treatment expenses for alcohol-and-drug abuse may be deductible.
Weight-loss program expenses: These expenses may be at least partially deductible, as prescribed by your doctor or medical financing companies.
Uninsured medical expenses: False/artificial teeth or contact lenses may be at least partially deductible.
It's also important to check in with a tax professional to make sure that your deductions are allowable and correctly claimed for your particular situation. You'll also need to compare the deductions you take this year compared with last year and be sure to use the correct tax form to itemize expenses if necessary.
How to Cope with Bad Credit
Your credit score and employment history are important factors when you need a medical procedure and simultaneously need financing options to support your requirements. Obviously good credit might make your search for a medical loan easier, but bad credit does not ruin all your chances. And, it may actually be a positive thing for you to take out a medical loan. Here's why you might want to get medical loans for bad credit:
If you take out a medical loan, and then pay it off, it might just go toward rebuilding your credit. Paying off a loan is a great way to get your finances back on track.
You also have options like Loanry.com, third-party services that may be able to help you find a lender who can help you get a medical loan that may be right for you. It's not a one-stop shop. You should have multiple solutions.
What about digging into your overall credit situation? Learn as much as you can and start find out what has caused your poor credit, and maybe even what you can do to turn your whole financial situation around.
You can also work on improving your credit score before you take out the loan. Of course, it's important to focus on the best practices for better credit scores regardless of whether you get a medical loan or not.
Bad credit may just seem so much more complicated, particularly when combined with planning, but it may just be part of your overall toolkit to rebuild your credit. Instead of focusing on all the negativity, it's important to focus on what good might actually come out of it.
Plan Ahead
You don't want any unpleasant surprises. Even as you plan for how much money you need and what essentials you'll need, consider these steps.
Make a Budget: You may budget for lots of other important events in your life, but where's your strategic plan for your medical procedure? What are the costs going to be? Have you planned ahead for any hidden variables?
Keep Track of Expenses: Whether you get a medical loan or not, you should still keep careful track of receipts and expenses. One of the biggest stressors in every medical procedure is the "creep" of prescriptions, accessories, special food stuffs and add-ons. They don't seem like a huge deal at first, but they can blow out your carefully constructed budget. Worse yet, you could find yourself looking back and not knowing where all that money went.
Make Sure Your Paperwork is in Order: It's not always easy to organize all your financial records, including student loans, mortgages, bank accounts, etc. To qualify for a medical loan, you'll need to have all your paperwork in order. You may also find that you may not need as much money as you thought you did.
Off-Work Leave: One factor not yet discussed is your off-work time. It's one of the hardest things to plan for, particularly if you've never had a serious medical procedure in the past. Your leave is also (quite possibly) one of the main factors why you may be considering a medical loan. Particularly if you've never had a medical or dental procedure, you want to make sure that you have enough time to really heal before you go back to work. The unfortunate fact is that you can't afford to take time off work without the money.
Taking out a medical loan is common and, in most cases, it's a quick and easy. Particularly at such a tumultuous time in your life, you want to focus on those things that are most important. It feels like your health is the most important thing, right? So, you're looking into the best (and easiest) options to make your procedure safe, healthy and as painless as possible.
Medical financing companies can take the edge off. It can make the planning process that much easier. And, with Loanry.com, we've got a data base of lenders and when you provide a small amount of information we can help you find a lender who is willing to work with you without the unnecessary worry, hassle, or overwhelming search on you own. You can get the procedure, prescriptions, accessories, and everything else with a quick online process. Then, there are the transportation, overages, etc.
A personal loan for a medical procedure could also help you to get you started off in your healing process. You'll be off on the right foot. Instead of being broke and strapped for cash, you've got what you need for when you need it.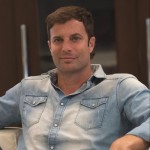 Ethan founded Goalry, Inc in Dec 2016 with the mission to build the world's first and only Financial Goal Mall. One place to reach financial goals and comparison shop for any money matter. Taub invents the IP for the finance stores within the mall, while overseeing various aspects of the company. He also has orchestrated the company's earned media across the finance stores: Accury®, Billry®, Budgetry®, Debtry®, Cashry®, Creditry®,  Loanry®, Taxry® and Wealthry®. This includes over 1200 blogs, 400 videos, thousands of social post and publications that have been featured across the web.