Medical Loans Low Interest and Less Pain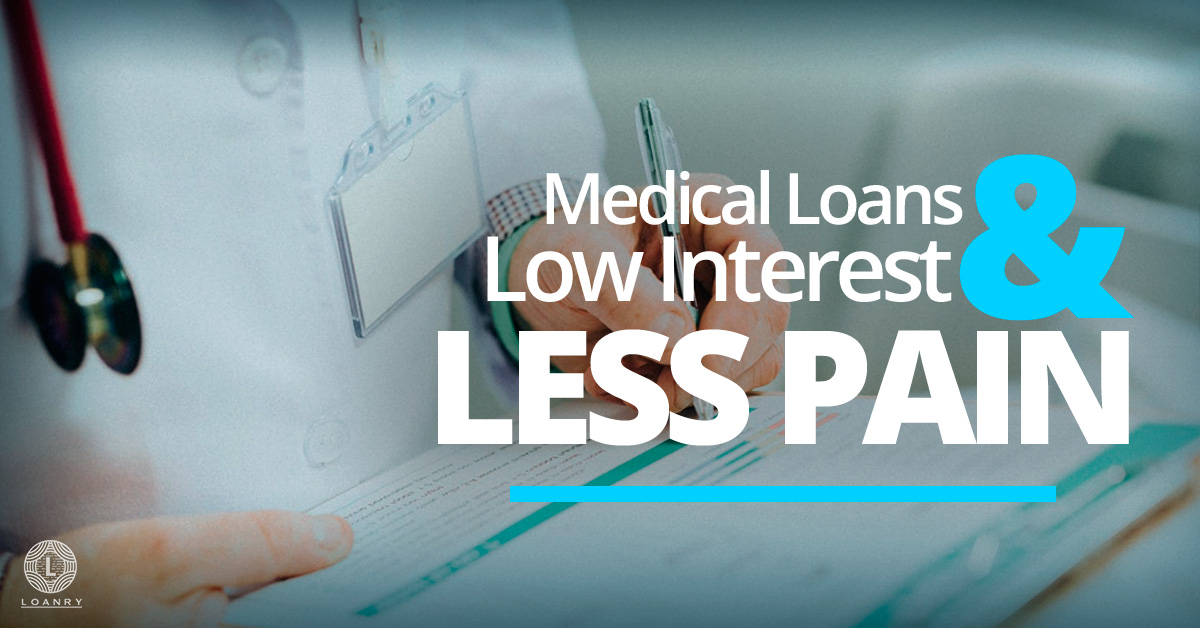 Medical bills are the number one reason for bankruptcy in America today. Rising prices on treatments and medications, surgeries, and lack of support from insurance companies means patients require a loan for medical bills.
There are dozens of reasons people seek medical loans with low interest. Many reasons relate to actual medical procedures that insurance companies won't cover. Others relate to medical bills and medications not fully covered by insurance.
While we can never promise that a lender will give you a low interest rate, we can help you find a medical loan lender. It is up to you to determine what you can afford to pay back. We never recommend debt as a first resort. It should be something to consider only after you've done your research, ran your budget and looked at your overall financial situation.
Health-Related Reasons To Get Medical Finance
Medical loans low interest aren't just for medical illnesses or conditions. Dental matters are on the list, as are hearing, weight loss surgery, and vision, including LASIK procedures. There are many reasons to use a medical loan. Here are some of the popular reasons:
Medical Illnesses And Conditions
A pre-existing condition is defined as "an injury or medical condition existing before insurance coverage was sought." If the condition has been treated before insurance is sought, it won't be eligible for coverage. These conditions include broken limbs, cancer, diabetes, asthma, COPD, and ulcers among other conditions.
Leaving you without coverage for pre-existing conditions is one of the reasons people seek medical loans for bad credit. Changing jobs or using company insurance that doesn't cover much forces people to get emergency cash loans and medical loans low interest.
Medical Loan for Dental Costs
Most insurance companies don't even cover dental costs. People have to get dental insurance separately. The insurance generally covers cleaning, fillings, and maybe an extraction. They don't cover dental emergencies like getting teeth knocked out in an accident, abscesses, or getting a crown for a broken or chipped tooth.
We all know how excruciatingly painful dental problems are. That's only half the story, though. Try paying the difference between what the insurance company covers and what the dentist charges. Trust me, you'll need medical finance to pay for it.
Don't get us started on cosmetic dentistry. When your teeth are crooked, you were born without adult teeth, or your teeth are discolored or even transparent, then you're going to need medical loans low interest just to get in the door. There is such a cult of beauty in this country, that dentists work hard to keep up with the demands of those wanting blinding white smiles.
Medical Loan for Hearing
What do mosh pits, clubs, and aging have in common? They all destroy our hearing. I know I can only hear out of one ear due to many years of rock concerts and dancing in clubs. It's not many insurance companies, though, that cover much for hearing problems.
Most insurance covers hearing tests. If you need a hearing aid, though, you're on your own. Insurance companies don't view hearing aids as an acceptable risk. If the chance of your hearing returning was viable, then insurance would cover them. Unfortunately, it's not going to happen, so they won't cover it.
Since hearing aids begin at $1,000 and go up to $4,000, if you're not rich, you'll need a medical loan for hearing to pay for it. Hearing aids are necessary devices returning users to their jobs, their ability to drive and socialize, and even prevent depression and anxiety. They simply must be paid for somehow.
Medical Loan for Vision
Most all insurance companies pay for eye exams and glasses or contact lenses. None pay for eye surgery, because they consider it cosmetic. They deem it medically unnecessary. There are employers, though, who make deals with the local LASIK office, for discounts on surgery.
This is all well and good, except vision surgery is expensive. Without insurance, you're on the hook for the whole thing. This is where emergency cash loans and medical loans for vision enter the picture. These loans enable you to pay for the surgery you need, because without your vision, life is difficult.
Medical Loan for Weight Loss Surgery
The last statistics we have are from the National Institutes of Health from 2013-2014, which state that:
One out of every three adults were considered obese. This is considering the 400 million plus people in this country today.
One out of every 13 adults were considered morbidly obese.
One out of every six children age three to 19 were considered obese.
Everyone knows by now that overweight and obesity cause diabetes Type 2, heart attack, stroke, chronic pain, and other very serious diseases and conditions. Many people, wishing to have a healthier lifestyle, opt for weight loss surgery.
It's ironic in the extreme that insurance companies will cover treatment for the results of obesity, but not the surgery that will help. However, there's a ray of sunshine in the weight loss war. Insurance companies, under Obamacare, in 23 states are required to pay for bariatric or weight loss surgery.
Your surgeon will work with your insurance company to hammer out a deal on the surgery. If your policy doesn't cover the surgery, you still have options. Medical loans low interest are available from several sources near you. Even if you have to take out medical loans with bad credit, your health will benefit greatly.
Use Medical Finance To Pay Medical Bills
The costs of medical care have been rising to the explosion point since the 1990s. Bankruptcies due to overwhelming medical bills peaked in 2005. An estimated two million filings or one in 55 families filed for bankruptcy. The reasons cited for these figures included major injury or illness, medical costs insurance didn't cover, and time lost at work due to illness.
A large contributor to these bankruptcy figures is income. A 2011 study found that 60 percent of bankruptcy filers made $30,000 or less a year. At the same time, the study found that those making $60,000 or more a year were filing as well.
Everyone hits financial trouble at some time, no matter how much money they make. Piles of medical bills tend to be the straw that breaks the camel's back. There are other ways, though, to handle medical bills than bankruptcy.
Use Medical Finance To Consolidate Medical Debt
Debt consolidation is the combining of credit cards, monthly bills, and high-interest loans into one monthly payment. You'll save money on interest which will give you more money to pay toward the principal. Your bills will be paid off sooner within a payment plan with which you can live.
This is where medical loans low interest comes in. Personal loans are called many things such as emergency cash loans, medical loans for bad credit, loan for medical bills, and medical finance. However they're labeled, the loans can be used for dozens of things. Consolidating debt in order to maximize your income is usually the second (after paying medical bills) reason people choose.
You'll generally run into lower interest rates than if you had chosen an established company like credit card companies, for instance. While you can't set your own terms, the terms you'll get will be what you can live with.
Other Ways to Use Personal Loans
Financing A Major Move
Local moves aren't usually too expensive. It's when you move across the country or at least over a couple of states that the expenses begin to loom over you. Long distance moving companies aren't cheap, and there are dozens of considerations.
Do you need to transport vehicles? If the house isn't ready yet, you'll need temporary digs. That means paying rent and utilities temporarily. You'll need to store your things until the new house is ready. You'll need food, gas, and entertainment until things get settled.
When you do move into the new house, you'll need to put down payments for the utilities to be turned on. You'll need to hire someone to move your things from the storage unit into the new house. The house will need to be stocked with food, you'll need window treatments, and you might need new bed linens. All this is going to cost money you might not have.
This is the perfect time to check into emergency cash loans. You'll see them listed online as medical loans for bad credit, medical finance, or a loan for medical bills. These, along with medical loans low interest, are all personal loans. What you use them for is up to you, but you'd be surprised how many people aren't aware that personal loans are out there, nor for what they can be used.
Emergency Cash Loans For Home Renovation
Customizing homes and home remodeling are all over any kind of media you choose to view. Homes need upgrades for those who choose to age in place. Homes need complete renovations for those wishing to sell. Buyers look for certain things, and, unfortunately, all of them are expensive.
Expect to pay from $10,000 and up simply to refresh the cabinets, upgrade the counter tops, add a tile backsplash, and add new flooring to the kitchen alone. If you're redoing the bathrooms or adding one, tack on another $10,000 or more for an addition. Of course, prices vary across the country, but a full down to the studs renovation could run you from $75 to $100 and up to $200 per square foot.
Factor in new appliances, new lighting, electric and plumbing to support the renovation, and you're looking at some serious bucks. It may be time to look at emergency cash loans. After you take out medical loans, you could always use what's left to put toward a remodel.
Use A Loan To Attend A Destination Wedding
Today's millennials are all about the experience. They've made their mark in the technology world, and now it's time to reap the rewards of their hard work. If it can be reached, they want to go there. If it can be experienced, they're down. Especially attractive to millennials are destination weddings.
Wedding planning entity The Knot lists 50 of the most attractive destination wedding venues on the planet. Many are in the United States. All are stunning, whether they feature beaches and water or mountains and sunsets. All offer incredible views in any season. These are the top five:
Dominican Republic. It's warm year round, with deep blue waters, white beaches, and palm trees as far as the eye can see. They have great wedding packages, too.
Jamaica. The Jet Set is very fond of this place with its villas and beaches, chefs and convenience. Not a happy spot during hurricane season or spring break.
Costa Rica. Get married on a volcano, on a mountain top, or on a sandy beach. Romantic rain forest cabins or waterfall views make the greatest spots for destination weddings. On the Pacific coast from December to April, the rainy season won't hinder the nuptials.
Hawaii's Big Island. The largest of the islands, obviously, offers any kind of landscape you're looking for. Lush rain forests, mountains, volcanic topography, beaches – Hawaii has it all. Go year round. The temperatures stay in the 70s and 80s, but beware, because June begins hurricane season.
Sea Island, GA. Unspoiled and wild, Sea Island is a lot like the Caribbean. With blue and turquoise waters, pristine beaches, and world-class resorts (only two,) Sea Island offers couples beauty and serenity for their wedding. The temperatures are moderate all year long.
Consider using a loan for travel packages
Most travel packages include transportation, rental cars, hotel rooms, and some even include a minimum of meals. You'll need nice clothes for the wedding, gas for sightseeing, possibly dinner clothes, money for dining, money for a wedding present, and other incidental costs.
You're going to money for the travel package, possibly consider travel loans to pay for the wedding present and incidental costs, and perhaps for financing dining. You simply cannot go to Hawaii and not sample the fine cuisine created by world-class chefs! Add in those pink and blue drinks with little umbrellas, and you're going to need some cash.
You won't want to miss horseback riding in the surf, grass-skirted girls dancing, and exquisite food around a campfire. You'll want to take home remembrances in the form of clothing, pictures, and keepsakes. Check into medical loans low interest for funds.
Use Loan To Buy A Car
If your kids are going off to college, you want them to have reliable, safe transportation. Today's cars have technology that prevents skids, low tire pressure (blowout) rear cameras, technology that brakes when the car senses something too close, and other technologies that will keep the kids safe.
Naturally these vehicles are expensive. Expect to pay up to $40,000 or more depending on what packages you want for the car. If you have more than one child going to college, all of them will need cars that keep them safe.
Lots of parents get second mortgages on their homes to finance these cars. Parents also borrow money or use their 401k plans to finance the vehicles as well as college tuition. Parents of college-bound kids can use medical loans low interest instead, thereby saving a little money on interest rates.
Conclusion
These are many reasons to consider a personal loan for medical bills. Medical loans low interest give people peace of mind. Their problems are solved, and they have a measure of freedom without oppressing financial concerns hanging over their heads.
Those with bad credit or no credit at all have resources at their finger tips when times get bad. If they use medical loans low interest to pay off their debts, medical or otherwise, they can join the ranks of those working on building good credit. The security and freedom this gives people is priceless.
There's an important difference between those offering personal loans and those who direct you toward the right one for you. Those directing you to the right loan company work with you to find answers tailored to your specific financial problems.
They locate the loan company most compatible with your circumstances and financial capabilities or lack thereof. Make sure you're consulting the right personal loan company for your own best interests.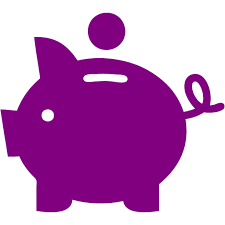 Myra H
( Loanry® Finance Contributor )
Myra has written in a range of styles encompassing white papers, finance blogs, credit product descriptions, how-to manage finance pieces, professional articles for lawyers, finance experts, web designers and more. She has written for an equally wide range of clients on the topics of loans, personal finance development, credit reports and scores, taxes and many more.
Myra worked in a bank as a young person and has dealt with payment processors in the past few years in her financial services endeavors. She therefore understands how the system works.