Medical Loans for Surgery: Money 911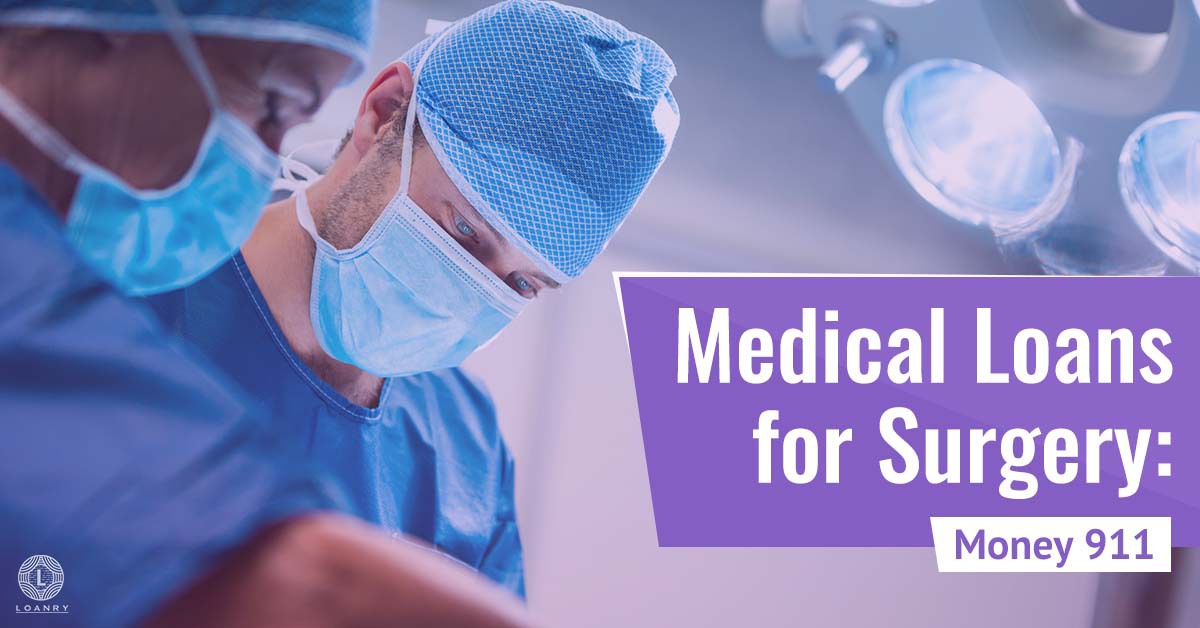 It does not take long before those medical bills add up. If you have insurance, it is amazing how much they do not cover, or the co-pays you may have. If you do not have insurance, even the most minor medical concern can cause bills to increase quickly. When faced with rising medical bills, you may feel as if you have no options and nowhere to turn. Do not completely despair. There are options that you may not have considered. You can receive medical loans for surgery or other medical bills. Keep reading to find out more information about medical loans.
What Is A Medical Loan?
When considering medical loans for surgery, you should have some understanding of the definition of a medical loan. Typically, a medical loan is a type of personal loan. In the most basic terms, a loan is when a lender allows you to borrow money with your promise to repay. The lender adds interest on to the amount you borrow as a fee for letting you borrow the money. A lender can be anyone from a traditional bank, credit unions, finance companies, or title loan companies.
When you apply for a loan, you should expect there to be fees associated with it. You may have an application fee, which the lender may charge you just to fill out the application. There may be administrative fees. These are fees you pay for the paperwork side of the loan. Things such as credit checks, processing payment and any other paperwork fall into this category. You should also be aware of the charge for late fees. Most lenders charge you if you make a late payment. They have to disclose this amount up front. You should find out if your lender charges you for paying off the loan early.
Find a reputable lender, an open and honest one, with whom you can communicate all your questions and concerns. An open communication is extremely important, and you need to trust your lender that they are telling you everything you need to know. Our partner Fiona has selected several lenders who may be willing to lend you money based on your information. To get offers, start here:
Using a Medical Loan for Surgery
There are many different conditions and treatments for which you can obtain a medical loan. This certainly is not a complete list of items for which you can obtain medical loans for surgery or treatment. Obtaining a medical loan before you have the procedure may help you reduce the cost. Often times, when you have to pay for a procedure out of pocket, the provider offers a discount when you pay for it all at once. If you pay for the treatment up front, you will not have to worry about late fees and interest accruing on the loan.
Dental Procedures
Some of the treatments for which you can obtain a medical loan is dental procedures. Most often, people do not have dental insurance, or if they do, it may not cover much. This means that there are many out of pockets expenses for dental work. Most often people choose to go without dental treatment until they cannot wait any longer. By that time, the work is extensive and costs a lot of money. That is when you may have conversations about root canals and implants. These are really costly treatments. A medical loan to pay for these treatments may be really helpful to you.
Cosmetic Procedures
Cosmetic work is rarely covered by insurance companies, no matter how good your insurance coverage is. Typically, they only cover it when it is a medical necessity, such as some reconstructive surgery. Cosmetic procedures are also incredibly costly. This is definitely one plan where you do not want to save money. Do not attempt to find someone who will do the work on the cheap. Cosmetic surgery can be dangerous and you do not want to cut corners. A medical loan could be a great way for you to receive quality cosmetic surgery and keep your monthly costs to a reasonable amount.
Weight Loss Surgery
You can use medical loans for surgery to help you lose weight. Many people today are using surgery as a way to jump start weight loss for themselves. They think that having surgery can help jump start their path to a healthier lifestyle. This procedure is rarely covered by insurance companies unless it is a medical necessity. When insurance companies cover these types of procedures, they usually do not cover all of the procedures from start to finish. This leaves you in a difficult spot.
It is not like you are going to start the process and stop in the middle because the insurance company will not pay for any more of it. This may a great instance where a medical loan works best for you. You should figure out what your insurance covers and determine how much is left over that you have to pay out of pocket. You can get a loan for the amount and begin your weight loss journey without the stress of worrying about money.
Lasik Eye Surgery
Another procedure you can get a medical loan for is Lasik eye surgery. There was a time when Lasik surgery was considered new and risky treatment. However, now it is commonplace and more people are having it done. Many insurance companies still will not pay for it. If they do pay for it, it is only partially covered. Although it does not make much sense that they do not.
When you have Lasik surgery, it eliminates the need for glasses and / or contacts, which insurance companies cover to varying degrees but they have not gotten to a place where they cover eye surgery. Some companies allow you have a flexible spending account. This type of account allows you to put money aside before it is taxed and then you can spend it on medical treatments. There are guidelines and rules around a flexible spending account, but if that is an option, you should consider it. Even with a flexible spending account, you may need to obtain a medical loan to cover additional charges.
Are There Different Types of Medical Loans?

There are some different medical loans for surgery and other medical bills. When determining if you should obtain a medical loan, you should be aware of all your options. There are secured and unsecured loans for medical purposes. An unsecured loan is the most typical type of personal loan you may find. An unsecured loan has nothing but your promise to repay as a guarantee to the lender. These loans pose more risk to the lender and as a result, the interest rate is often higher on these types of loans. These loans are typically for lower amounts.
Secured medical loans are different because they have collateral attached to them. The most common type of secured loan is a mortgage, but there are other types of loan. Collateral is an item that you are using to guarantee that you are going to repay the loan. If you do not repay the loan, the item you used as collateral belongs to the lender.
An example of this is a car loan. You are using the car as collateral on that type of loan. If you do not repay the loan, the lender takes the car from you. Typically, the lender wants you to insure whatever you are using as collateral so they now that if they have to take it from you, it is in good condition. While I used a car as my example, you can use many other items as collateral. You can use your home, jewelry, even stocks and bonds as collateral.
Does My Credit Matter?
When it comes to medical loans for surgery, your credit always matters. When it comes to any type of loan, your credit matters. Since that is the case, I want to make sure you have a basic understanding of your credit score and why it matters.
Your credit score is a three digit number that appears on your credit report. Your credit report is different from your credit score. People often confuse the two. Your report is a comprehensive list of your entire credit history, including payments and credit borrowed. Any late payments you made are on your credit report. If you have not paid a bill, it is on there, too. Your credit score is an indicator to lenders. It tells them how risky it is to lend you money. It tells them how likely you are to repay money you borrow. The lower your credit score, the more of a risk you are to lenders.
It is important for you to pull your credit report to see what is on there. If there are errors, you can correct them. It also informs you what lenders know about your credit. It gives you a place to start when trying to repair your credit, or get a loan. You can get medical loans for bad credit, but it may be harder. Also, you have to do more work to get a loan. You end up paying more money because your interest rate is going to be higher.
What Should I Do If I Have Bad Credit?
So, you know your credit is not the best, but you still want to pursue medical loans for surgery, what do you do? Once you have pulled your credit report and made all the corrections you can, it is time to start repairing your credit. This is a lengthy process. It does not happen overnight. It takes consistent work on your part, but you can repair your credit. You need to work hard to reduce your debt as much as possible. You need to make sure you pay all of your bills on time and in the amount that is due each month.
If you need a loan and you have bad credit, you have to do some research. It is possible to get medical loans with bad credit, but most likely, you will have a high interest rate. You really need to shop around when you have bad credit. This can save you hundreds of dollars in interest payments. However, if you obtain a loan and begin making all of your payments on time, your credit score begins to improve.
Can I Use A Credit Card For Medical Expenses?
A credit card is a viable alternative to medical loans for surgery for some people. First, you must keep in mind that every scenario is different for each person, so you have to decide what is right for you at this time. When it comes to using a credit card for medical expenses, there a few different options. You can use an existing credit card to either pay an outstanding bill or pay for an upcoming procedure. If you do not pay the amount in full when your credit card payment is due, you have to pay interest on that amount. Typically, credit cards have high interest rates, so you need to be aware of that.
You could apply for a new credit card that has zero interest for a specified amount of time. The positive is you will not have to pay any interest as long as you pay the full amount by the end of the special promotional period. The downside is you add to your debt by taking on another credit card. You may not be approved for the amount you need. If you do not pay off the full amount by the end of the promotional period, you have to pay interest all the way back to the purchase date.
Some institutions offer medical credit cards, especially for procedures such a Lasik. These credit cards have a lower interest rate. However, you may only be able to use them for specific procedures or items. These types of credit cards often have promotional deals and you have to pay off the amount by a certain or you are hit with interest charges.
Are Lenders More Forgiving When It Comes To Medical Bills?
Medical bill debt is treated a little differently than non medical debt. Keep in mind, this refers to medical bills from medical providers, such as doctors and hospitals. It does not mean medical loans for surgery. Those typically fall into the personal loan category. Typically, medical debt is treated less harshly than non medical debt. Now, this is not the rule, so you may find some collector or lender that does not care if it is medical debt. If your medical debt is under six months, it may not be considered for collections purposes, or it may not negatively impact your credit record.
When lenders look at your credit record, they may not pay any attention to debt that is as a result of medical treatment. They may recognize that your medical debt has not been paid by as timely as other debt. They may let you slide. However, please remember that not all lenders feel this way. They may not care if it is medical debt. They may hold any type of debt against you. Be prepared to have a conversation with potential lenders and explain your debt. After an explanation, they may be a little more forgiving.
What If I Can't Pay My Medical Bills?
I know you when you a ton of bills the first thing you want to do is ignore them. Do not do this. You need to pay attention to them, even if you cannot pay them in full. Before you consider medical loans for surgery, there are some steps you should take. The first thing you need to do is look closely at your bills and make sure they are correct. If they are not, get them corrected immediately. Next, you should try to negotiate with the provider to see if you can create a payment plan. Most medical providers are willing to work with you on a monthly payment plan as long as you are willing and able to make regular monthly payments. Most of them understand the high cost of treatment and would rather work with you than pay a collection agency to track you down.
If you have most of the money to pay the bill, contact the provider and see if they might be willing to give you a discount for paying in full. Some medical providers will give a 10 percent discount if you pay the full amount. That could be just enough for you to pay the full amount of the bill. You never know unless you try. Whatever you do, do not ignore the bill.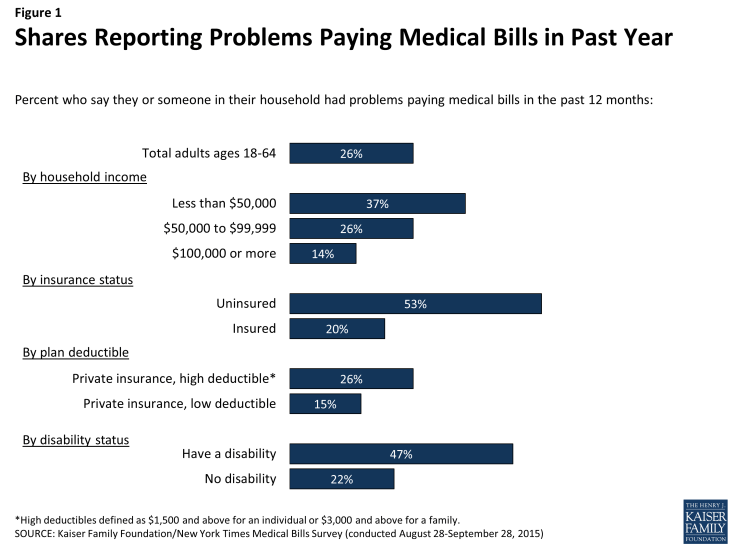 Alternatives To A Medical Loan
There are some alternatives to medical loans for surgery. One of these alternatives may be the right one for you. You could consider borrowing money against your 401k. This may be a good option if you are young and plan to continue to work for a long time. If you are close to retirement age, this may not be the best option for you. However, if it is viable, you basically take a loan from your savings for retirement. You pay yourself back with a small amount of interest.
The benefit is there is no credit check and it does not hurt your credit at all. You pay off your medical bills and pay a small amount with each paycheck back to yourself. This payment is before taxes, so it also reduces your taxable income. The downside is you are taking money away that could be invested for your retirement. If you are young enough, you have time to make up for it.
Another option available to you if you own a house, or have enough equity in your house, is a home equity loan. In this case, you are borrowing against the equity in your house. This is essentially a second mortgage. You are using your house as collateral, so you run the risk of losing your home if you cannot pay back the home equity low. The rates on this type of loan are lower because you have collateral.
Is Saving Money A Better Option?
Yes, saving money is always the best option. If you have money saved, you should use it instead of medical loans for surgery. If you know you need to have some type of procedure in the future, you should save money for it. Of course there is always the emergency situation that does not allow you time to save money. In those cases, you can consider medical loans for surgery. However, if you want to have a procedure such as Lasik or cosmetic surgery, you can save money for it and not have the procedure until you have enough money saved.
This can also help you determine just how important the procedure is to you. If you are willing to make some sacrifices so you can save money for the procedure, it may be important. But, if you are not willing to make some compromises to save the money, then maybe the procedure is not that important. If that is the case, you should consider if you should even have the procedure at all.
Should I Create A Budget?
I was always suggest that you create and stick to a budget. It is not only a good idea when you are considering medical loans for surgery, but it is a good idea in general. It is the best way to understand how much money you are earning, saving, and spending. If you do not know, then you cannot be in control of any of it. It will control you. That is not a good place to be. You should write down all of the items on which you spend money each month. Compare that to how much you earn and that determines how much money you could and should save each month. If the number is a negative before you even get the savings column, you have a problem.
This means your spending more than you earn and probably have more debt than you can afford to pay. You need to work hard to get the spending column to equal less than the earning column. This means you have to cut expenses. That may be difficult for you. You can start with the things you pay for that you are not using, like that gym membership. Do you have subscriptions that you do not use, but you pay a monthly amount for them? It is time to cancel them. You may need to reduce the amount of days you eat out or buy coffee. It is all manageable, but you have to decide what is most important.
Budgeting Basics Spelled Out: Budgets 101 https://t.co/dUQaL9VZtX #budgeting #budgets #budgettools @everydollar

— Loanry.com | Loan Shop ? (@LoanryStore) July 25, 2019
Conclusion
When you need to consider medical loans for surgery, they are options available to you. However, you also have many options that are not medical loans for surgery. You need to decide what is best for you at this time. The right answer for you is not going to be the same for someone else. Also what is right for you at this moment may not be what you need next year, but you have to make the best and financially smart decision for you right now.
You do not want to take on another loan if you are not going to be able to repay it. That puts you in a worse financial place. If you cannot afford a loan, you should consider some other options, such as negotiating with your medical providers to see if you can create a payment plan. If you do this successfully, you pay enough each month to keep the provider happy. You pay an amount that you can afford and you do not have to add to your debt burden.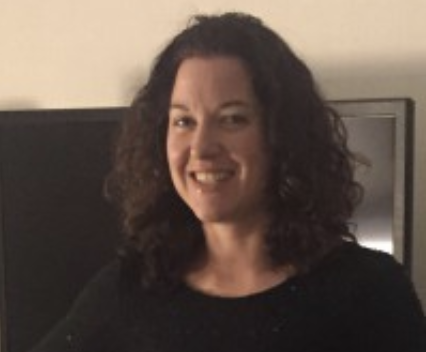 Julia Peoples is a long-time business manager focused on providing decision making assistance to the public. She works with people at key points of their lives who are making important retirement and financial decisions. She has had many articles published that educate the public on sound financial decision making.
Julia writes for those who are working towards financial freedom or a better understanding of how finances work. She has shared her financial insights with individuals on a one on one basis for years.