What are Moving Loans?
Whether you are just moving from an old apartment to a new apartment or house or are moving to an entirely new city, moving can be expensive. All of the fees — costs associated with packing all of your stuff and transporting it to your new residence — can add up quickly. According to Marcus by Goldman Sachs, moving loans are "a personal loan that is used primarily to help cover the costs of moving, whether you're moving in-state or across the country."
By getting a moving loan, you can make your move more financially feasible. When you have to deal with all of the other causes of stress involved in moving, money should not be one of them.
How to Get a Loan to Move Out?
Getting a loan to move out can seem daunting, but it is simple when you use smart engines online that can connect you with appropriate third-party lenders. Shopping loans online is fast and easy, and it is a great way to see the variety of options available while also determining what factors are most important for you.
Just go online to an "interactive loan mall" to securely loan shop for a third-party lender. Once you have found one you are interested in, the online "mall" will connect you directly to the third-party lender to get started on getting your loan. Loanry does this for you. We find personalized offers for you, with the help of our partner Fiona. The lenders whose offers you get are reputable and you can rest assured that they are going to honor their part of the deal.
How Can You Use Moving Loans?
Moving loans can be used for any aspect associated with moving. This can include anything from packing material to keep your belongings safe to storage for the belongings you do not currently have room for in your new home. Saving on your move is the most important step, but sometimes you have limits to your options.
Below is a more detailed list of the things you can pay for with the money from moving loans.
1. Do it Yourself Moving Truck or Hire a
Mover
Though the trend is to buy larger vehicles every year in the United States, many people do not have a car large enough to move all of their belongings down the street, let alone to another city or state. With money from moving loans, you have the option to rent a moving truck or hire a mover. If you prefer more freedom and do not want to pay extra for the labor of a mover, then you can use the money from your loan to rent a truck and move your belongings that way.
If you have some heavy, fragile, or other special items that you aren't comfortable carrying yourself and don't want to be liable for, then hiring a mover might be a better option. Whichever option you choose, moving loans can help you cover the expenses.
2. Packing Material Such as Boxes and
Tape
Not everything you own is ready to be transported as is. You might need to purchase new boxes for your books, clothes, kitchen and bathroom supplies, or other small accessories around the house. Then you will also need special packing tape — regular Scotch tape sitting around the house won't get the job done — to properly close your boxes up, so they won't open up during their transport.
If you have large mirrors that you want to bring, then you will need to put some kind of bubble wrap so that it does not get all scratched up. It could be beneficial to purchase some transport blankets, so that your furniture doesn't scratched while you pack and transport it. You should also consider purchasing special packing ropes to assure the safety of your items, as well as your own safety and the safety of other drivers. Spending a bit more on packing and the securing of your belongings now can save you a lot of money later.
3. Storage for Your
Furniture
Sometimes it just isn't possible to move all of your belongings to your new residence at once. Maybe you are moving to a smaller place, so some of your furniture won't fit, or maybe the layout is just different and the size and shape of your furniture won't fit in to the new interior very well. Possibly you are moving in with someone new — a romantic partner or new roommate — so you need to figure out who will bring which furniture.
Whatever the reason, you may need to store some of your furniture while you figure out what to do with it. If you're lucky, the you will have a friend or relative who lives nearby who is willing and able to store it for you. If you don't have someone around who can help you, then you may be forced to find a storage facility. Many storage facilities are affordable, but it can still be a large chunk of money you will have to account for while drafting your moving budget. This is one example of where moving loans can be a big support for you.
4. Long Distance Moving Overnight Hotel
Stays
If you are moving long distance, then you might need to pay for at least one night in a hotel. If you move from the East Coast to the West Coast, for instance, you have a long trip ahead of you. When you have to be on the road the entire day, eventually being stuck in traffic as well, you will want a soft bed and hot shower at the end of the day. But finding a good hotel for you to stay in overnight might get expensive, especially on heavily-used routes. But you don't have to forego comfort because of monetary issues.
Planning ahead, making a driving schedule, and finding hotels in advance can make this process more affordable and less stressful. Booking these hotels in advance, with the financial assistance of moving loans, will make your trip less stressful and possibly even feel a bit like a vacation.
5. Rent and Security
Deposit
Of course you know that you have to pay rent, but you probably did not know that moving loans can be used to assist you in paying your rent and security deposit. Sometimes you may feel like you have found the perfect apartment; it is within close proximity to work, it is large enough for your needs but not too large, and the monthly payments are within your budget range. Then you put the security deposit into consideration, and the apartment that seemed so perfect before may not really be realistic for you.
Moving loans can help with that. You shouldn't have to pass up an offer on a great apartment just because the security deposit pushes the affordability just out of reach. Besides, when you are in the process of moving, money can be tight in general, so even that monthly rent that seemed like no big deal before may seem like a big deal all of a sudden. The purpose of moving loans are to not just help you move but to also help you transition into your new living situation. With the help of moving loans, you don't have to give up the perfect apartment for you just because money is tight during big life changes.
Should You Use Moving Loans?
Moving can be expensive, and moving loans can take away some of the financial burden associated with moving. But using moving loans may not be the best choice for everyone. Everyone has different needs, and what is right for someone else may not be right for you too. Before deciding to use a personal loan to help you pay for your moving expenses, consider all of your other available options. Below are some alternative options to using moving loans:
Moving Loan uses
Relocation Package — If you are moving for a specific job, you should talk to your employer about your options. If you are in-demand and your new employer does not want to lose you, then they will find a way to help you. Best-case-scenario, you can get a relocation package, which will cover reasonable moving expenses. Even when a company offers some sort of relocation package, you may need to consider getting a personal loan for your moving expenses; if the company is only able to reimburse you and you are not able to pay for all of your moving expenses up-front, then you should consider moving loans.
Savings — Many people have savings accounts or emergency funds. If you have one of these, then it would be optimal to use the money from these funds to cover all, or as many as,

your

moving expenses as possible. Using money you already have means not having to pay back interest later. On the other hand, it would be bad to use every penny of your savings on moving expenses, in case an emergency does arise. If you have a medical or auto accident and have used up all of your savings, then you could be in worse financial trouble than you would be if you had just gotten a moving loan in the first place. Weight the pros and cons carefully, but whatever you do, don't leave yourself financially vulnerable.
Asking Friends and Family to help you Move
Assistance from Friends or Family — Forget the advice you have always heard to "never lend a friend (or family) money." This is a generally good rule, since sometimes asking friends and family for money can cause rifts, but it should not be a hard-set rule. Sometimes you or someone you are close to may need financial help. If your friend is having trouble paying their rent, it does not hurt you or them — unless you are also having financial troubles — to offer them $20 for gas or to buy them lunch one day. Helping others is never a bad thing. In the same way, if you need help and a friend or relative could help, it never hurts to ask. You can always set a formal repayment plan up with them, so you do not have to feel guilty about taking their

money and

they do not have to feel uncomfortable giving away a large sum of money. It's okay if they can't cover all your moving expenses; every

little bit

helps and is less you will have to pay back in interest later.
How Can a Get a Loan to Move with Bad Credit?
Even if you have bad credit, you can get a loan for moving. There will be pros and cons when getting a loan with bad credit, so be cautious and consider all of your possibilities before making a firm decision to get a loan when you have bad credit. Of course the main pro will be that you will get the money you need in a very quick turnaround period, but you will also have the benefit of one payment when consolidating your debt.
On the other hand, there are negative consequences of getting a loan when you have bad credit. If you have bad credit, you will be subjected to higher interest rates, a shorter repayment schedule, and a limit to the loan amounts available to you. Consider the pros and cons, and decide if getting moving loans are right for you.
What is the Best Way to Budget for a Move?
Before making a move, big or small, the first thing you need to do is budget for your move. Some of the things to consider when budgeting for your move are transportation, packing, and cost. The farther you are moving, the harder it is to make multiple trips back and forth, so finding a cheap solution — for example, taking the bus — that allows you to bring a large amount of luggage is ideal.
When packing, remember that not all items are essential. Nonessential items — food, bathroom supplies, etc. — can be purchased at an affordable price wherever you move. Of course cost is a primary concern for many people, so look over your finances and determine what the best financing option is for you.
Conclusion – Moving Loans
Moving can be stressful, but planning your budget and looking over your options will help you find the best option for travel finance online. Moving loans are one way to help you make a move affordable and less stressful. If you are considering getting a moving loan, go to an "interactive loan mall" and look over your options.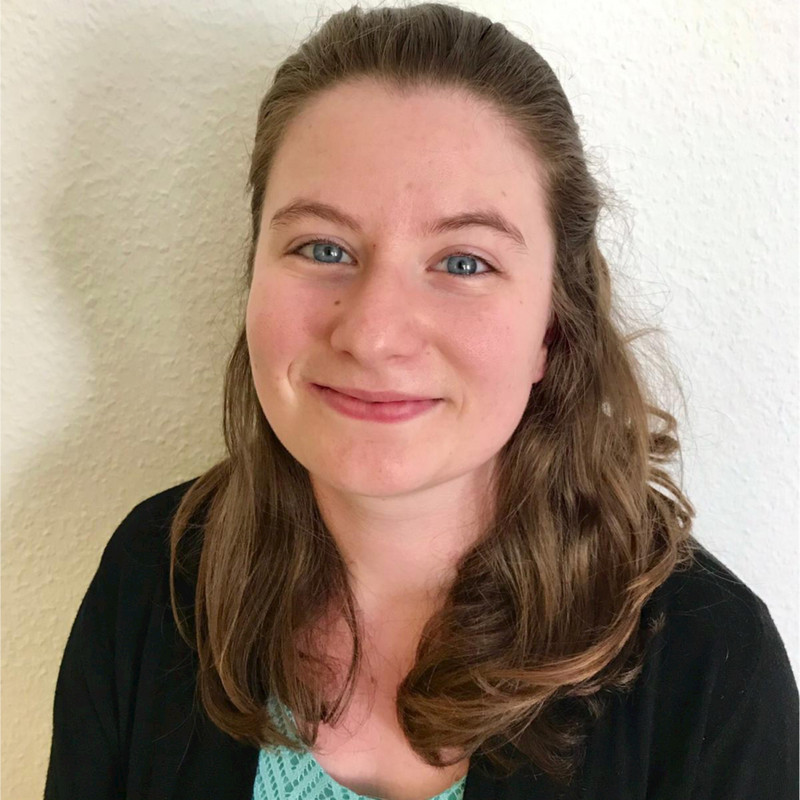 Grace Douglas is a master candidate in international security management by day and a personal finance writer by night! With powers in finance, writing, and languages that she received by being exposed to high dosages of university courses and being bitten by booklice while working in a rare books library, Grace loves to use her powers for good rather than evil. If you need help with budgets or personal loan questions, then just call Grace, your friendly neighborhood FinanceWoman!