Nearly 30% of Americans struggle to pay for overwhelming medical costs every year. On the one hand, that means that you're not alone in your search for a personal loan for medical procedures. Your health status and the worry surrounding the cost of your medical procedure can leave you in serious emotional and physical turmoil. Let's face it… None of this is easy, even if you have been aware of the impending prospect of the procedure for some time.
Getting a Loan for a Medical Procedure
A medical procedure could mean anything. It could be a relatively small, out-patient foot surgery or a full-on heart surgery. So, when you talk about a medical procedure with your doctor or medical provider, you may not know what to expect. You also probably don't have any idea of what it will take to accomplish. How much time will you be at the medical office or hospital? More importantly, though, what will it cost you? Will insurance cover it? Will you need to miss work? Those are all part of your discussions with medical providers.
Some answers may be pretty easy to determine, based on the standard time that the procedure takes for most patients, and the typical recovery time. You may have other larger questions about what the cost for the medical procedure will be. You may worry about how you will afford it. That's what you'll learn here, with the Loans 411. You'll find out what you might expect. You'll also find some things you might want to consider when you move forward with your quest to get that medical procedure you need.
Reasons You Need a Medical Loan
So, why would you need a personal loan for medical procedure? It could be an unexpected hospitalization, an injury, or the culmination of medical debt. Whatever the combination is, the cost can be scary. Taken together, the debt and continued medical bills can overwhelm you.
Here are just a few reasons you might need a medical loan, and some tips you'll need to consider.
Dental or Orthodontic Procedure
If you've ever had an issue with your teeth, you know that it can become unbearable fast. Even if you have dental insurance, most plans just don't cover costs you'll experience with a dental visit. So, you need other options and you need them fast. Medical loans can be an option that you can quickly access. And really, when you're dealing with a dental procedure, it's difficult to wait.
By the time you come to the point that you need a root canal, an implant, or some other dental procedure, you may have already been in pain for weeks or even months. Some dentists offer payment plans, discounts, or other special offers, but you still may be left with the remaining costs.
Cosmetic Procedure
Procedures that improve your appearance can be something as simple a scar revision or a nose job (rhinoplasty) or hair plugs. They can also be facelifts, tummy tucks, or other body contouring procedures. While insurance can cover some body-altering procedures, not all of them are covered completely. You may find that you may have to pay at least part of the costs out-of-pocket. Even if it's part of the overall cost, that piece can add up to a pile of money.
If you've lived with a crooked nose or a scar or even those sagging wrinkles, you know how important that medical procedure is. When you've explored your options, a personal loan for medical procedure is one solution. You can finally realize that self-improvement goal you've long wanted.
Weight Loss Surgery
Body contouring can be related to weight loss surgery. However, the full extent of the revision to body mass is typically much more dramatic with duodenal switch, various gastric bypass, and Roux-en-Y procedures. Surgeries that involve dramatic weight reduction, you may have other cost considerations. The surgery can be accompanied by nutrition and psychological counseling to support your long-term health and fitness goals.
The weight loss surgery may be life altering, but it's not inexpensive. Even with health insurance, you may still be required to cover the co-pay for the procedure. While insurance may cover part of the surgery or procedure, it may not cover additional counseling and support services. A weight loss procedure can represent a significant cost. It may seem impossible to cover the cost without a personal loan for medical procedure or other financing.
Why Bad Credit Makes a Difference?
While bad credit is not the only consideration when you're looking into medical financing, it's certainly something you have to think about. With bad credit, you may not have the same level of access to financing from your doctor's office or other medical provider. You may also not have the ability to use your credit card or other line of credit to finance your medical procedure. So, you may be looking for a medical loan that could offer more flexible financing solutions. Or you may just be desperately searching for something that will fund your medical procedure. First you need to determine how your credit may affect the medical loan options you have available to you.
How Bad is Your Bad Credit?
You may know that you have bad credit, but it may not have the level of negative influence you're imagining. So, the first step is to determine what your credit score is, and also what factors are affecting that rating. Equifax, Experian and TransUnion are the three credit reporting agencies. You can access your credit score from a number of online portals and financial-planning resources.
As part of your credit research, you should also determine factors that may have downgraded your credit, including your payment history and credit utilization. It goes beyond just checking the accuracy of those reports, though. You'll also want to learn what actions you need to take both now and in the near future to continue to improve your financial health. You'll also need to gather details about your accounts (bank statements, pay stubs and tax returns).
What About the Cost of Bad Credit?
Your credit score may be a factor in the type of medical loan you can get, as well as the value of the loan. You may also be offered a loan with a higher interest rate, which means that it will just cost you more money to pay it back. Whatever the cost may be, though, you may still move forward with one of the many options for a medical loan.
How Can You Get a Tax Deduction for Medical Expenses?
It's important to consult with a tax professional when you have questions about how you can use medical expenses or loans as tax deductions. While you can't write off all the medical loans, you are allowed to itemize those medical costs that exceed 10 percent of your adjusted gross income. (That percentage just increased on January 1, 2019.) That sounds pretty straightforward if somewhat unattainable, but then you can also include expenses from every person (children, spouse, self, etc.) who is listed on your tax return. So, it may not be as difficult to reach that threshold. Here are a few examples of the expenses that you may consider:
Uninsured medical expenses: Contact lenses, false teeth or artificial teeth may be at least partially deductible.
Travel expenses: Up to 18 cents per mile, for travel to and from medical facilities for treatment.
Treatment expenses for alcohol-and-drug abuse may be deductible.
Prescribed expenses: Medically necessary items, as prescribed you a doctor or medical provider. Deductions could involve things like a wheelchair, crutches, special equipment, or a guide dog
Eye-procedure expenses: Lasik or other eye surgeries may be deductible.
Weight-loss program expenses: These expenses may be at least partially deductible, as prescribed by your doctor or medical provider.
Medical-conference expenses: Some education-related costs (admission/registration and transportation) are deductible, particularly if they are related to a chronic illness or condition that you or someone you care for is experiencing.
Accessibility expenses: Retrofitting expenses may be at least partially deductible. Those covered expenses could include ramps, chairlifts, or other height or position accommodations of outlets, doorknobs, etc.
You also have to look at whether the medical costs you'd like to deduct are higher than the deductions you claimed the previous year. Depending on how the deductible expenses compare, you may need to fill out a different form.
The Real 411 on Medical Bills — What You Need to Know
Medical bills are an unfortunate reality. You may be so far in debt to hospitals or medically related bills that they can't afford any new expenses, or it's a new expense that represents a price tag that's just impossible to accommodate given your current financial situation. While you may feel alone or even feel like there is no solution, there are a number of ways to address your medical bills. Here are just a few quick ways that you can access the funds you need:
Unsecured Medical Loans:
These types of loans are really considered "personal loans." Financial institutions consider these loans a bigger risk, because you aren't offering anything as collateral. These types of loans may only be available to you with bank credibility. There's typically a trust factor involved in these loans, so they may or may not offer a better rate of interest. It may just depend on your existing credit and other factors that make your bank believe that you're a safe risk.
Secured Medical Loans:
A Secured Medical Loan typically involves some kind of collateral (a house, car, boat, or other valuable item). The rate of interest and terms may vary, as can the value and type of asset that you're able to use for the secured medical loans. It's often easier to get a secured personal loan for medical procedure from a financial institution because they are holding the asset if you default on the loan for medical bills.
Credit Card:
It's quick and easy, and you probably do have a credit card. That's why many Americans do put their medical bills on a credit card, at least initially. For larger or more complicated procedures, you may have a more difficult time in putting the entire medical bill on a credit card, particularly if you've already been using your cards heavily for your medical expenses so far. That's when you may turn to medical loans as an option both to cover the larger and ongoing medical-related debts but also as a way to consolidate your credit-card debt.
Home Equity Loan:
Another form of secured loan can be a home-equity loan, but it gives you a bit more flexibility and control over your financial situation. It's simply a second mortgage based on the value of your biggest asset (your house), and that can often get you the kind of money you need to cover the medical bills and other expenses that you're facing. There are some regulations about the total amount that you can borrow against your house, though. The Federal Trade Commission allows you to borrow up to 85% of the appraised value.
It's About the Right Medical Loan Options
At this point, it really doesn't matter why you need a medical loan for health care expenses. What is important is getting the care that you need. Your health and wellness are essential. Then, the next step is to evaluate your options for medical loans. You need to know what options are available to you, the costs, and the pros-and-cons. You also need to be aware of how your medical loan will affect your future financial health.
Finding the right lender for your situation is extremely important. We know that if you're having difficulties with your health, the last thing you want to do is research lenders. But you can get help from Loanry. We do this for you. If you leave the required information in the form below, we will get you offers from reputable lenders, and from there all you need to do is compare them and apply.
It's difficult to take a step back and really study your situation, particularly when you're in the midst of an emergency. When you and your loved ones need medical care, you want to drop everything. You want to save yourself, or save your child. You might even want to be the hero.
Conclusion
Don't give in to panic. You can take time and carefully analyze the medical loan options that are available to you.  And, with the myriad of options available to you, you can make a well-informed decision that's best for you. Nobody ever said that medical bills and loans are easy. But, sites like Loanry.com are there to offer assistance with your financial needs.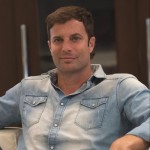 Ethan founded Goalry, Inc in Dec 2016 with the mission to build the world's first and only Financial Goal Mall. One place to reach financial goals and comparison shop for any money matter. Taub invents the IP for the finance stores within the mall, while overseeing various aspects of the company. He also has orchestrated the company's earned media across the finance stores: Accury®, Billry®, Budgetry®, Debtry®, Cashry®, Creditry®,  Loanry®, Taxry® and Wealthry®. This includes over 1200 blogs, 400 videos, thousands of social post and publications that have been featured across the web.