Personal Loan for Moving Expenses: Homeward Bound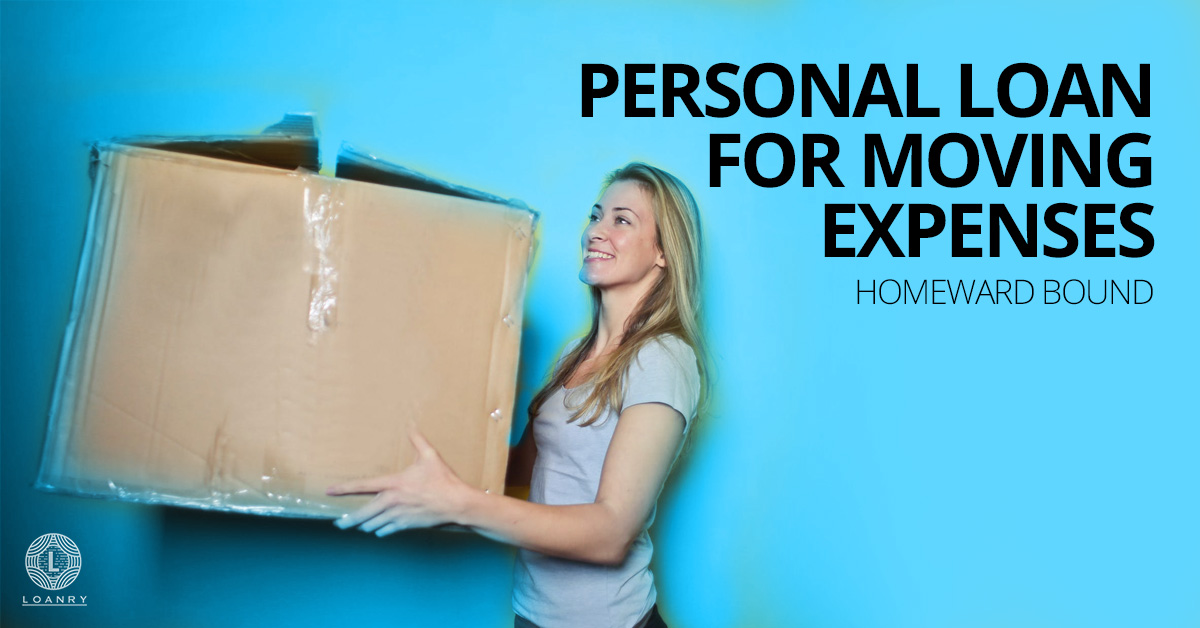 Moving to a new city is not an easy task. Relocating brings miseries of uncertain transitions and upfront costs, but moving also creates the opportunity for you to join a new community and take advantage of the broader possibilities. But when moving becomes completely overwhelming primarily because of finances, a moving loan is an excellent solution especially if you haven't heard about it yet. As you struggle to manage logistics from the moving company you hire to tracking down all your boxes, the last thing you have to be concerned about is the payment mode for it all.
A relocation loan can relieve the financial stress you may experience, and this enables you to focus on what matters— like settling into your new town and home.
Moving Loan to Cover Your Relocation Expenses
A relocation or moving loan is a personal loan used to cater for any moving-related expenses. It can be an unsecured personal loan, and this means this type of loan does not require any collateral. Instead, the lenders of the personal loan for moving expenses decide whether to give you the loan based on certain factors like your credit score.
Just like any other loan, for you to acquire a moving loan you still have to go through the application and approval process to qualify for the loan. Therefore, if you are moving to a new town within a short time, it helps to know that relocation loans are distributed quickly compared to other loans. Every lender is unique, but when it comes to personal loans for moving expenses, they have the following similar characteristics.
A fixed APR from approximately 5.99% to 29.99%
Payback options of the loan come with terms that range from 3 to 6 years
The loan amounts you can receive range from $1,000 to $20,000.
However, before you jump straight into looking for online lenders for moving loans, it is essential for you first to consider your financial situation, as this will be the guide you require to make the leap and apply for a relocation loan.
What to Consider Before Acquiring a Relocation Loan
Before you consider finding a moving loan lender to help cater for your relocation costs, you have to be extremely confident that you have completely estimated all your moving expenses accurately. It would be a huge mistake to take out a moving loan of $1,000 when you actually needed to borrow $3,000 for your relocation. So here are some of the things you should consider before you take that loan.
1. The Cost of the Moving Company
The priciest part of your moving expenses is your moving company. To ensure that the relocation loans you require are large enough to cater for all your costs, it is essential for you to do your homework and come up with a rough estimate of what you should expect when hiring a moving company. The expenses your moving company will use will be based on several factors like the size of the house, the distance of the move, and the price range of the company.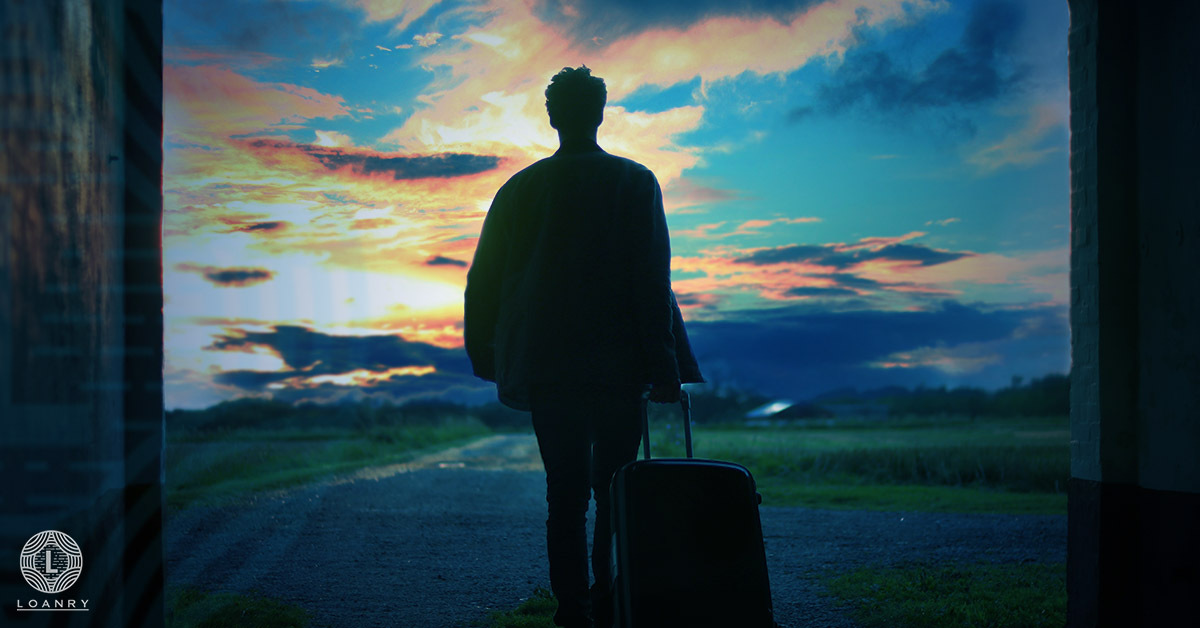 Local Moves
For local moves, the general cost for most moving companies ranges from at least $350 for a one-bedroom apartment to at least $1,500 for relocating to a four-bedroom house.
Long-Distance Moves
For long-distance relocations, the average cost is at least $1,050 for a one-bedroom home to $5,000 for a four-bedroom house.
What You Should Take Into Account
When pricing the relocation, moving companies tend to base their estimates on the loading and unloading hours of labor, the distance of the move, and the weight of the household goods. For the moving company to give you a quote also depends on the price range of the company, and if the move is local or long-distance.
Before applying for a personal loan for moving expenses, It is also wise to acquire quotes from other moving companies. This helps you compare prices and get the best idea as to how much you will need to spend on a moving company. This can be done by getting referrals, over the phone, or the use of an online tool. But, if you have a large home or plenty of belongings, you may need to acquire in-home estimates, as this will help you get an accurate quote.
It is also important to remember that some moving companies do charge extra fees for moving bulky items, re-assembling furniture, and the safe disposal of some moving materials like bubble wraps. Therefore, it is essential for you to ask your moving company of choice about the hidden costs and extra fees. This will give you an exact estimate of the amount of money you need when taking relocation loans.
2. Add up Your Other Moving Expenses
Apart from a moving company, there is a lot more that goes into the moving process. Before you apply for a personal loan for moving expenses, make use you add the following items to your relocation costs estimate.
Packaging supplies like plastic bins, tape, and bubble wrap
Car shipment to your new home
Upfront costs like pet fees, Wi-Fi installation, and security deposits
Housewarming and going away gifts, parties, and cards
Moving insurance
Boxes
Tips for your movers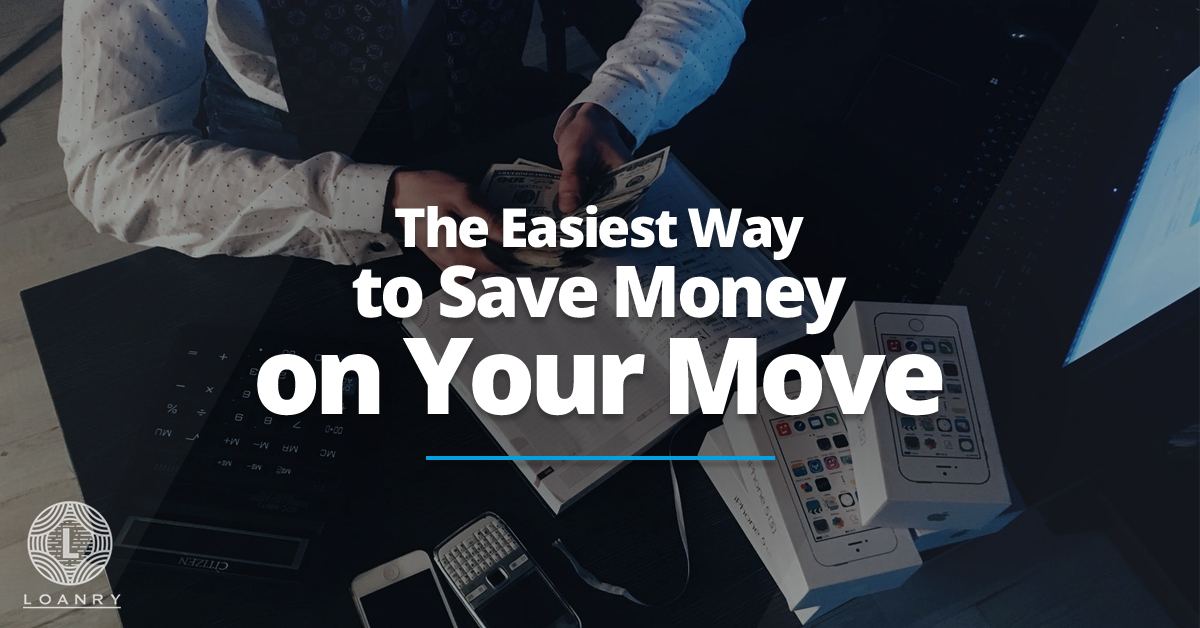 3. Cut Down on Your Moving Costs
Before you ultimately make a choice to acquire a moving loan, you can try cutting down on your moving costs, and this will help you save money on your relocation. Some of the ways you can do this is by:
Purging or donating your belongings
Have a grand garage sale
Move during the week or in the winter
Use household goods like sheets and dish to pack your fragile belongings
If you are moving long-distance, you can opt to stay with family or friends instead of a hotel.
Bring non-perishable food when relocating to your new house.
Saving money while moving means that you have to compromise, but make sure you do your best to cut down on costs before opting to take a personal loan for moving expenses. There is no need to get unnecessary debt when you can end up saving hundreds of dollars with some creativity.
When Should You Use Relocation Loans?
Once you have estimated your relocation expenses and have even cut down on your costs as much as possible, the next step is trying to determine if you are indeed ready to acquire relocation loans. So, before you decide if should use a personal loan to pay for a move, you need to weigh all your options carefully.
If you are interested in getting a personal loan for your moving expenses, consider checking out the following lenders selected for you by our partner Fiona:
Here are some situations that can make getting moving loans worth the cost. Ultimately, the decision to acquire a personal loan for moving expenses is up to the lender and you.
1. You have no More Options
You have gotten moving estimates from numerous moving companies, asked family and friends for help, and done all you can to reduce your relocation costs, yet you are still short of the funds you need to move. In such a case, getting a personal loan for your moving expenses is the right decision. Especially if you qualify for a relocation loan with a low APR. A moving loan will give you the money you need to move smoothly and lower your anxiety about your relocation.
2. You are Facing Substantial Upfront Costs
If you are renting, the upfront costs tend to be quite staggering, and this means you need help paying rent. Most landlords may require you to pay an upfront three-month rent, a broker's fee, a security deposit, and an application fee within a short time. This can be extremely stressful even for anyone prepared financially. Also, settling-in expenses like cable and Wi-Fi installation, buying expenses, appraisal costs, and utility setup fees can add up quite fast. If you do not have ready cash to take care of these expenses, you may need a relocation loan to help with all the costs.
3. You are Making a Long-distance Relocation
Are you moving across the ocean or country for an exhilarating opportunity? Long-distance moves are quite expensive, and if you really do not want to drain all your savings, a personal loan for moving expenses is an excellent solution.
4. You Need to Relocate Quickly
Sometimes, you may not have the opportunity to save up enough money for a big move. In instances like this, relocation loans can offer you the quick cash you require to address the overwhelming costs. Remember, even though you may be in such a rush to move, it is still possible to cut down on costs before you get that moving loan.
The Uses of a Relocation Loan
When you require assistance covering the necessary costs of relocating to a new town or home, moving loans are an ideal solution. Not to mention, especially when the move is entirely unexpected it can be a complete lifesaver. No matter the situation you are in, relocation loans help you have peace of mind when it comes to your finances. Here are some of the ways you can use a relocation loan.
Professional Movers
If you do not trust yourself to pack your property properly or do not have the time to do so, professional movers are more than happy to help get the job done. When you are relocating, the size of the space you are living in matters. The more space you live in, the longer it will take the professional movers to pack everything you own, and the cost of doing so adds up quickly. Relocation loans help make this cost easy on you, leaving you with less to worry about when it comes to packing your belongings. You also get time to concentrate on other aspects of your move.
Self-moving Costs
If you are planning to make the move without any help, you end up having to save money, but this depends on the items you pack and the materials you used to move your belongings. The bottom line is that you will still end up spending money because you require packaging materials and this can be quite expensive especially if you have many items to pack. Moving loans help you take care of such expenses without having to worry about catering for these items with your savings.
Professional Packaging Materials:
Paying a professional to help you pack your belongings using the materials they have is another way you can use the personal loan for moving expenses. If you want your entire household or office items packaged with quality materials, professional movers will help you get the job done. This gives you peace of mind, as you know that your belongings are secure and safe when you are relocating from one town to another.
Storage fees:
Paying for your storage fees is another way you can use a relocation loan. You may need a storage facility to store some of your items for a certain period, and this can be quite expensive. Relocation loans help you pay for the storage fees for a particular period leaving you with no worries about moving to a new town.
Hidden Moving Fees:
Some moving companies have obvious moving fees while others do not. The moving fees that are not obvious are referred to as hidden moving fees. Moving loans help you prepare for the unexpected.
Paying for Rent:
Paying rent can be expensive especially if your property owner requires three-month upfront rent plus a deposit. This can be financially straining even for someone with enough saving. If you need help paying rent, you can take a personal loan for moving expenses just for this purpose.
Other Uses of Relocation Loans Include:
Catering for items movers break
A housewarming party
Staying at a hotel
New furniture
Urgent repairs on your new house
A moving insurance
Relocation loans can also address all the unexpected expenses that come with the big life transition of moving. If you require the extra funds, a relocation loan is precisely what you need to get you through the stress of moving.
Benefits of a Moving Loan
Low-interest Rates:
Moving loans often have lower and better interest rates than other loans or credit cards. People with a good credit history are particularly at luck of receiving relocation loans with low-interest loans.
No Collateral:
A personal loan for moving expenses does not require any collateral to qualify. This means that you do not have to guarantee the moving loan with any of your property like your home or car.
Easier to Budget:
Relocation loans are typically similar to installment loans with fixed monthly payment schedules. This makes the repayment costs entirely predictable, and this simplifies budgeting to help pay off the loan.
Different Loan Terms:
Relocation loans come with payment terms, which usually range from at least 12 to 84 months. Lenders allow you to choose a repayment term that suits your finances and one that makes sense.
Fast Application Process:
If you require cash fast, most lenders tend to approve and fund your moving loan within a week or sometimes less. Then deposit the money directly into your personal bank account. Simply, make sure you read the fine print even if the moving loan process is fast.
Where do You Get a Relocation Loan?
You can reach out to companies that help customers find a lender. This makes work easier as it keeps you from going through the hassle of locating a lender with a favorable interest rate. Using online lenders makes it easy for you to compare different relocation loan providers making it easier for you to select a company with the best repayment plan and interest rate possible. It also reduces the burden of looking for relocation loan companies yourself giving you more room to breathe.
You can get access to relocation loans with lenders through these money tools.
Some of the things online lenders consider include your credit score, your background, and the amount of money you require. Once these aspects check out, you may be able to get a moving loan that suits your needs.
Conclusion
Whether you decide to get that moving loan or use other options to pay for your relocation, you now have the information you need to make the right decision as you move. Time to start moving.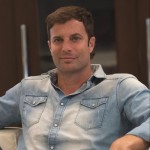 Ethan Taub
( Creator of "The Financial Goal Mall" )
Ethan founded Goalry, Inc in Dec 2016 with the mission to build the world's first and only Financial Goal Mall. One place to reach financial goals and comparison shop for any money matter. Taub invents the IP for the finance stores within the mall, while overseeing various aspects of the company. He also has orchestrated the company's earned media across the finance stores: Accury®, Billry®, Budgetry®, Debtry®, Cashry®, Creditry®,  Loanry®, Taxry® and Wealthry®. This includes over 1200 blogs, 400 videos, thousands of social post and publications that have been featured across the web.