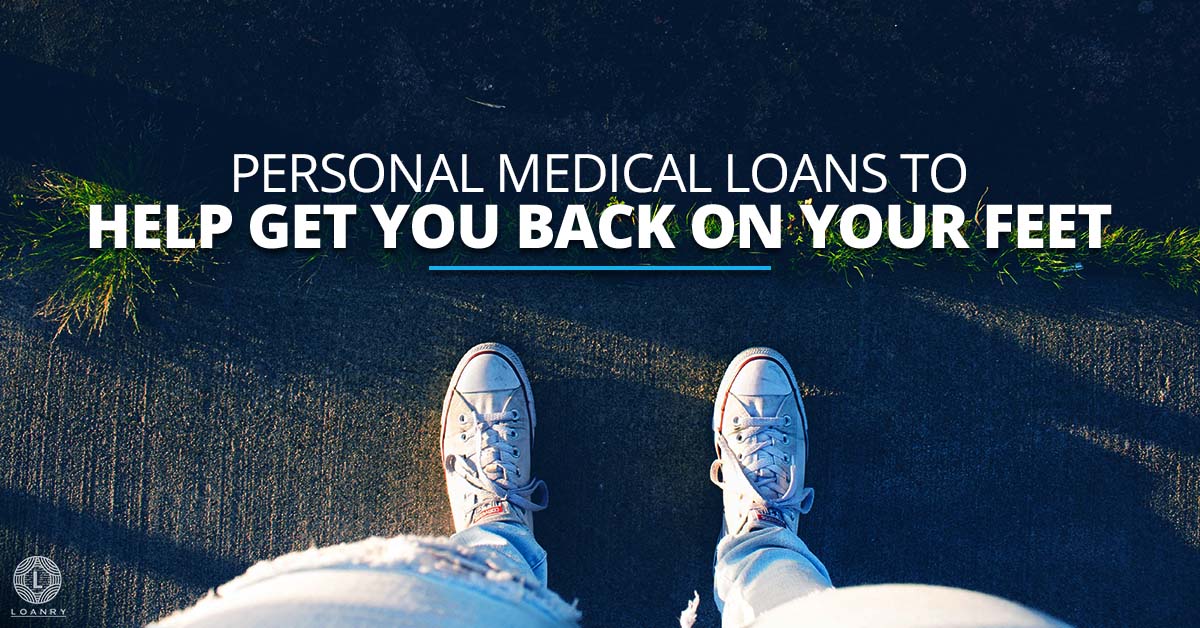 Many people, no matter their age or economic status have trouble paying their medical bills. This has become such a large issue, that Congress has recently proposed a bill, titled the STOP Surprise Medical Bills Act. This bill addresses one of the primary reasons Americans are struggling financially because of medical bills. The STOP Surprise Medical Bills Act would save patients from paying surprise medical bills.
Those being outrageously high just because they are out of network. When someone is put into an emergency situation, they shouldn't have to worry about whether or not the hospital they are brought to is in or out of network. This bill also proposes taking patients out from the middle of payment negotiations.
Whether or not this bill eventually becomes a law, there are many other reasons why the average person will need financing for medical care. The unfortunate truth is that they may be burdened by medical bills that they simply cannot afford. If you are currently in this situation, then you are probably looking for different options to help you through this financial struggle.
Personal Loan for Medical Use
A personal loan could help you pay off your medical bills. There are certain personal loans made just for people in your position. If you need money fast for medical reasons, emergency medical loans or a loan for medical bills could be a good option. Though you will get the money quickly, don't forget that when you get a medical loan, you will have to pay back interest later. Look at the different options for loans. Then always make sure you understand the terms and conditions for whatever you sign. We have some options below which you should definitely consider.
Emergency Medical Loan Options
Whether you are choosing to have an elective medical procedure or are rushed into an emergency medical procedure, there are many reasons to use a medical loan. Just as there are a multitude of reasons to use a loan for medical bills, there are also a multitude of types of emergency medical loan options. Below are some of the most common types of loans that you may come across:
Unsecured Medical Loan
An unsecured loan, otherwise known as a personal loan. It is the type of loan that lending institutions do not require a call for collateral. In order to get this type of loan, one generally must have built up trust with a bank. Which means they have fairly good credit. The better your credit, the better your chance of getting a lower interest rate.
Secured Medical Loan
A secured loan is the type of loan that lending institutions do require a call for collateral. Items that are generally put up for collateral are items of high value, such as your house or car. In some cases, banks will take other highly valuable items as collateral, but this is not likely. It is important to be timely with your payments on secured medical loans. Indeed not paying can have huge consequences — losing your home or car.
In House Medical Loan
An in house loan, or "in house medical card," is a type of repayment plan where you make an agreement with the hospital to pay your bills within an agreed period of time. This is not necessarily a cheaper option. Indeed this type of loan generally has a higher interested and overall much higher price than what you would have paid up front. However if you need extra time to pay your bill, this is an option you should look into. Make sure you read the terms and conditions carefully though. As many of these loans still include some undefined fine print that could cost you a lot more in the long run.
Credit Card Loan
Sometimes you may be able to get out of getting an established loan in order to pay for your medical expenses. You may be able to use your regular credit card. It it important that you know the terms and conditions applied to your credit card. Emergencies — even medical emergencies — will not allow you to get special treatment for going over your established terms and limits.
Medical Credit Card Loan
Certain financial institutions offer credit cards that were designed just to help people like you pay off their medical debt. If you apply and are eligible for a medical credit card, you may be able to take advantage of a substantially lower APR. Make sure you pay off your medical credit card on time though. If you do not pay off the total amount by the end of the grace period, you may be stuck with paying off a lot of interest. Which may be charged from the first day you used the medical credit card.
Going Through a Marketplace Lender
There are a variety of marketplace lenders online. All of these online martketplace lenders are in direct competition with each other. They are competing for the business of people who need medical funding. Because of this, going through a marketplace lender may allow you to be able to get a better deal on a loan.
Home Equity Loan
A home equity loan, otherwise known as "HELOC" or "second mortgage," is a type of secured loan. This type of loan, though it allows for more overall leverage, requires you to put your place of residence up for collateral. It means that if you, for any reason, cannot pay back part of your loan, you may be in risk of foreclosure.
401(k) Loan
Though it is not always possible, you may be able to access the 401(k) account that your employer keeps for you. This is only possible in extreme situations for emergency purposes. The upside of a 401(k) loan is that you will not need a credit check to obtain this loan. Plus you will not be required to pay interest. You will have to pay back the full amount of the loan though.
How to Get a Medical Loan
Finding personal medical loans can be easy. In fact, you can get a personal loan in 3 simple steps. Here are some tips to keep in mind when searching for the right personal medical loans for you:
Your Credit Score
Many people believe that without a great credit score, it is impossible to get a loan. This is a myth. However, it can be more difficult. Besides being easier to get a loan with a better credit score, you will also have better interest rates if you have a better credit score. The first step before applying for a loan is to find out what your credit score is.  This way you can set more realistic expectations for your loan search. You can find your credit score for free online.
Interest Rate
Though the interest rate you are offered depends in part by what your credit score is, you can still negotiate for a better interest than what is originally offered. Do not accept an interest rate that you cannot afford to accept. You will have to repay your loan, and you do not want to get into financial trouble during repayment. Also make sure to check if the interest rate is fixed or variable, so you have a best possible estimate for how much you will have to pay back. Work with your lender on a rate that works for you both, and if it does not work for you, then find a new lender.
Repayment Period
The repayment period is just as important as the interest and repayment price. Some lenders will offer long-term repayment periods, while some will want you to repay the loan in a shorter time frame. Others do not even allow you to pay off the loan early, since they do not want to lose out on the interest they would make. Some lenders, on the other hand, give borrowers a few months before they have to pay anything — including interest — back. Make sure that the timeline set up is realistic for your financial situation.
Loan Amount
Try to calculate, to the best of your ability, what the total of your medical expenses will be. It does not make sense to take out any more than you actually need, since you will have to repay it all back, with interest later. If you are taking out a personal medical loan in order to pay as much of your medical expenses in advance as possible in order to negotiate overall lower medical expenses, then try to calculate how much you should need in advance. Make sure to ask your lender about any possible origination costs, which are a one-time fee that you need to pay the lender in order to process your loan.
Income
You know how much money you typically earn per month at your current job. Consider your current financial position, and make sure that the terms and conditions for the repayment of your loan fall in line with your current budget.
Medical Loans for Bad Credit
Even if you have bad credit, you can still get personal medical loans. You will probably have a higher interest rate, but you will still be able to get the help you need. Besides being able to get medical loans for bad credit, it is also possible to get medical loans with no credit check. Below are a few of the loan options you can get without completing any credit check:
Payday Loans
Payday loans is a small, short-term unsecured loan that depends on your income. The amount you can get is based on a percentage of your income. While you can often get money quickly with this method, you are also limited by how high (or low) your income is.
Local Finance Lenders
Local finance lenders, such as banks, will sometimes give quick loans to locals. Though this can seem nice, they are doing it to take advantage of people who need money fast. Potential customers will just get a check in the mail with terms and conditions attached, which are assumed to be accepted if the check is deposited. Make sure you read the terms and conditions carefully, so that you do not get put into a bad situation if you cannot afford the requirements.
Title Loan Lenders
Title loan lenders give personal secured loans against car titles. There will be a valuation of your car, and you will be provided with a fraction of the total evaluation value. If you have any other assets that that have ownership documentation that is verifiable during a sale, then these items will also be taken into consideration and you can get cash against them.
What Are Your Other Options?
When you first get this large medical bill in the mail, your mind might be spinning. Take a deep breath, and look over this list of your options. No option may seem full-proof. However there will be pros and cons to each. There is not just one simple answer for how to deal with medical finance issues. Here are just a few ideas for you to consider:
Your Savings
Many people try to save up some of their income each month. This being just in case of an emergency. An emergency could arise from a sudden house repair issue, a sudden car issue or from surprise medical bills. If you have some money in your savings account, this could help lighten the financial burden of an emergency medical concern.
Borrow from a Relative or Close Friend
The common saying about not lending money to friends was created for good reasons. This should certainly not be your first go-to solution. However it could be a good choice for you if need be. Borrowing from a friend or relative means that you (probably) will not have to pay back interest. However be wary of how this could affect your current relationship.
Fundraising
There are fundraisers all over social media. A college student needs help raising money going on a semester abroad. Someone lost everything during a natural disaster and needs financial help to put their life back in order. If you are in need of money for medical expenses, this could be an option for you. The downside is that you may not be comfortable sharing your medical story online. In this case, keep in mind this could also lead to emotional support. On top of financial support.
Medical Expense Deduction
A medical expense deduction will decrease your overall medical expenses. However the downside is that you do have to pay the entirety of your medical expenses up front. The benefit of the medical expense deduction is that it can help you bounce back from the financial burden of your medical expenses. Certain medical expenses can count as a deduction on your annual tax return. Check the list of medical expenses that might count for a tax deduction.
Alternative Treatment Options
Depending on the procedure you need done, there might be alternative treatment options available to you. Experimental treatments are often free, since you are being used as a "guinea pig" to further science. These experimental treatment options can be very risky. However they could also result in huge benefits. Sometimes experimental treatments can provide you with a better outcome than you could have gotten by current modern medicine. Experimental treatments currently being provided are not always public knowledge. So it is best to ask your doctor about all of the options available to you. Before.
Conclusion
Medical expenses can be extremely expensive and overwhelming, but personal medical loans can help lighten your financial burden. If you are searching for personal medical loans to help get you back on your feet, then there are many options available to you. Even if you have bad credit, there are personal medical loans available to you through certain lenders with even no credit check.
The most important thing you can do during your journey to find personal medical loans is to be informed every step of the way. Be aware of your personal financial situation — current credit score, income, and what you can afford to pay back and what time frame and rate. Loan shop online for personal medical loans that may be right for you; never take the first offer, but see the multitude of options out there before making a decision. Find a lender first and never sign anything without understanding all of the terms and conditions.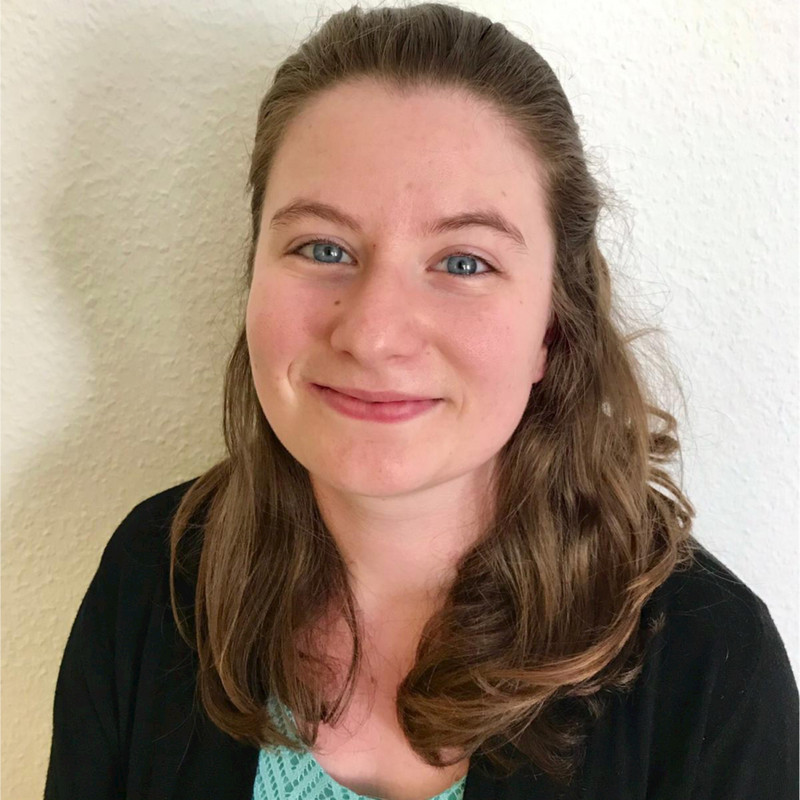 Grace Douglas is a master candidate in international security management by day and a personal finance writer by night! With powers in finance, writing, and languages that she received by being exposed to high dosages of university courses and being bitten by booklice while working in a rare books library, Grace loves to use her powers for good rather than evil. If you need help with budgets or personal loan questions, then just call Grace, your friendly neighborhood FinanceWoman!