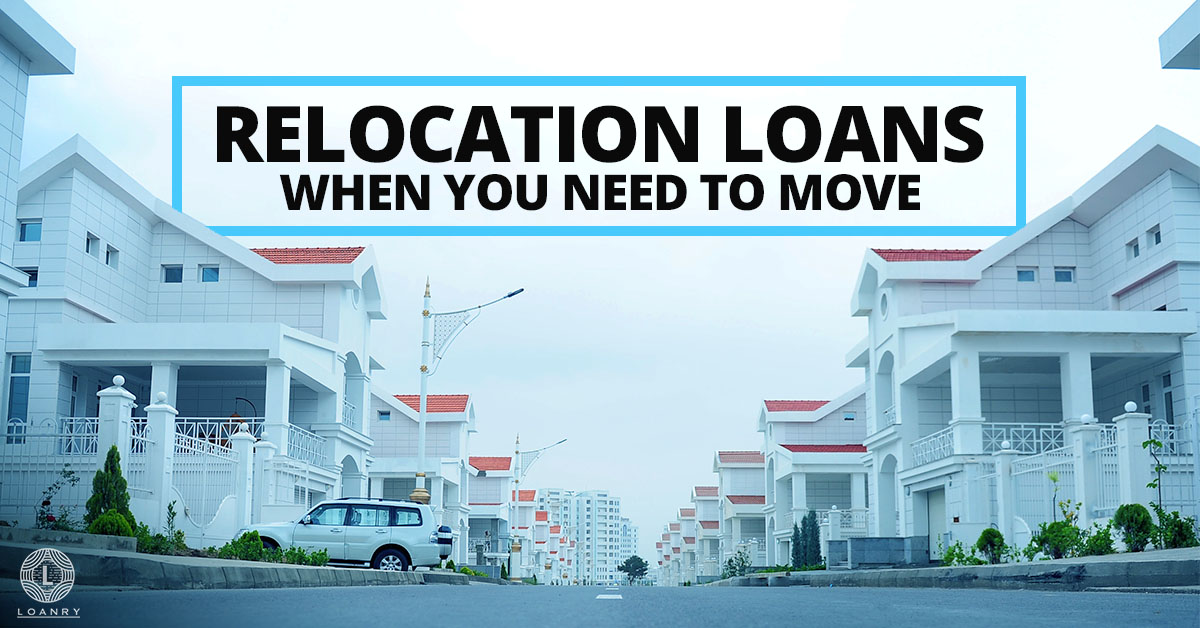 It is likely that at some point in life, you will need to move.  Sometimes you may have time to save money and plan the entire process, but in most cases, you find it necessary to move in a short time frame. This could be a result of a transfer or promotion at work, or it could even be for family or financial reasons. Whatever the case, you may be facing a huge obstacle when it comes to getting the money you need to plan a move from point A to point B. And then securing a home and other necessary utilities. Luckily, there are options available to people who need money to move. There are companies that offer moving loans that can help you get where you need to be and settle in.
Moving Loans for Your Relocation Expenses
There are many things to consider if you are planning to apply for a relocation loan. Before you begin searching for a lender, you should first make a clear outline of your current financial situation. Once you have broken down all of your monthly expenses, figure out how much additional money you will have to allocate for making loan payments in a timely fashion. Making payments on time is a great way to not only maintain or even improve your credit while paying back the money plus interest owed to the financial institution.
What Are Relocation Loans?
A relocation loan is a personal loan to pay for a move or pay rent. Unlike a payday loan, a relocation loan has scheduled monthly payments and has a lower interest rate, which makes it an affordable alternative to the higher short term loans or payday loan. Our team of professionals is also a great asset to have when you need help with financial planning and budgeting as well as information related to moving and making ends meet. In addition, we have plenty of useful articles and blogs that can give you tips and pointers you can use to help get a good foothold if you are planning to move and need to be careful with finances.
Shopping For a Relocation Loan
Applying for relocation loans can be a complex process if you don't know what to look for in a lender. One of the top criteria should be their overall reputation. If you want to find out more about a lender, you can check online reviews and customer testimonials. Also, check with the Better Business Bureau to find out what their rating is before gathering additional information about their services. It is also important to know that all lenders are not the same. Although some companies offer moving loans that don't necessarily mean that they are the best choice.
If you want to work with a company that knows the ins and outs of moving and offering relocation loans.  There is a niche of lenders who specialize in working with people to offer moving loans and to offer assistance if they need help paying rent. For example, one of the top services helping you find a lender offering moving loans is Loanry. We are comprised of a team of experts with in-depth knowledge related to securing the funding people need to move and make ends meet after a move.
What Can You Use a Relocation Loan For?

There are many reasons to obtain a moving loan. One of the primary reasons most people require financial assistance is because they need to secure money to pay movers as well as pay for utility deposits and expenses such as gas and food during the process of moving. This is especially true for people who are moving long distances or even across the country. Long-distance moves can be quite expensive and can even strain the budget of a financially stable individual. In fact, many people who have never really had expense issues in the past can find themselves in a situation after a cross country move. Some expenditures to consider if you are moving can include:
Gas for your vehicle
Hotel rooms while traveling
Packing supplies
Utility deposits
First month's rent
Deposit
Moving Can Be a Pain
Truly, moving can be a pain because you are forced to consider getting rid of some belongings,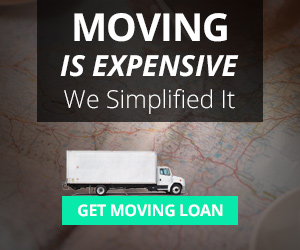 packing the ones you want to keep, and finding a way to move your furniture and belongings without damage and struggling. In addition to all of the other stresses that come along with moving, financial stress is likely to loom overhead and cause you to lose sleep at night. The process of moving is expensive and can, unfortunately, create unexpected costs along the way. If you are already on a tight moving budget, you may be looking for common-sense solutions such as relocation loans that give you the money you need without cause hardships later on.
Help Eliminate Debt
Even if you need help paying rent after a move you, can secure that funding to make the relocation process less stressful and give you adequate time to recover from all of the changes and interruption of your daily life and finances. Keep in mind, however, it is also key to practice wise financial strategy and learn more about eliminating debt through personal education and conservative spending practices. Relocation loans are most effective when you have a well-rounded strategy for saving, moving, and budgeting.
Create Additional Funds For The Move
If you are facing a move in the near future or are considering a move, you should take steps now to ensure that the stress is minimized and you have a solid plan for moving preparation. Create a schedule that allows plenty of time for taking inventory of your belongings and then deciding if you want to keep them, give them away, or even sell them. Selling your unneeded items is a great way to generate additional funds for your move. Some ideas to help generate extra income before moving can include:
A yard sale
Buy, sell, and trade web sites
Pawnshops
Social media for sale page
If you have at least a few week's notices before having to pack, you may have enough time to secure extra money, which means you will have more flexibility and financial stability after obtaining your relocation loan. In some cases, you may be able to pay for your entire move, and then use the online moving loan if you need help paying for it. Moving and then having to pay rent within a month or less can create additional hardships for people who don't have substantial savings to turn to until they get settled in and begin generating regular pay.
What About Additional Expenses?
Of course, there can always be additional expenses depending on your situation. There may also be unexpected issues that may also crop up along the way, which it is wise to be prepared by securing relocation loans in advance of your move. We can help you get the money you need and cut through all of the hassles of searching to find a lender that is just right for your situation. Ideally, you want to have your money well in advance of the moving date or as far out as possible given your current situation.
A great way to cut costs and eliminate some of the expenditures along the way is to make an itinerary and budget and make every effort to stick to it.
Some things to consider for your budget include allocating enough money to pay movers as well as any potential additional expenses that may be added to the final bill. You should also leave plenty of money for packing supplies and any insurance you may wish to purchase to protect yourself during your move. Always keep figures realistic an overestimated expenses rather than underestimate to leave wiggle room.
Using a Loan To Pay Rent
If you are planning to secure a loan to cover the cost for rent, you should consider a few points first before applying for the loan. One of the first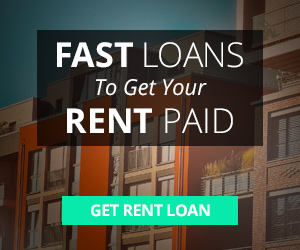 things to address is how many months you may need help covering your rent. Even if you have managed to pay for the first month of rent, it will likely be a challenge to cover the next month.
If possible you should secure enough money to not only catch yourself up on the rent but pay for a month or two after. This will help you catch up on your losses after the move, and with the right loan from a great lender, you can easily afford the monthly payments. Before you secure the loan, you will first want to find out how much your monthly rent will be if you don't already know. Have a place reserved or have a price point in mind so you can make accurate calculations.
Who Should Apply For a Relocation Loan?
There are many instances where people would benefit from applying for a relocation loan. These loans are great for people who have a steady income, decent credit history, and an established bank account, but there are also options for those who have had a few bumps in the road along the way.  Be mindful that not everyone is eligible for a loan because each financial institution has set guidelines and criteria, but we can help try to find a lender who will work with you depending on your credit history.
Some lenders will accept applications from people who may have had some trouble in the past, but you may end up having to pay higher interest, while people who have good credit and stable employment history may get the most favorable rates much like those who want to apply for a mortgage. You can consult with one of our top professionals to find out what your odds of securing a loan may be and get matched to a lender who matches your current financial needs.
Having Financial Issues?
In addition to applying for a relocation loan, you should also explore other options to help you stabilize your financial health. One of the top ways to begin that journey is through education. Begin by accessing your credit history and scores and find out what you can do to get rid of any negative marks on your credit report.
Verify all of your records and dispute any part of a report you believe to be inaccurate. You can either do this by yourself through the credit bureaus or you can even submit a dispute through a free credit monitoring site. Once you have an accurate picture of your credit, you can begin to take additional steps to raise your score and grow your available credit line. Having a good account mix and making on-time payments is a good way to raise your score over time. You can also keep your percentage of credit used around 15% or 20%. Also, don't close any credit accounts because that will drop your score. The longer you have open accounts, the higher your score will be and continue to increase over time.
If you have credit card debt, you should work to solve it through either consolidation or saving up to pay off your debt. Credit card debt is one of the leading causes of financial issues for most people today. You can save more money and improve your situation if you limit your spending and keep your percentages low.
Can You Get a Loan With Credit Issues?
Many of us struggle with credit problems at some point during our lives. This doesn't necessarily mean that you will be unable to get a loan, however. In fact, there are many companies out there who will work with people who have less than a sparkling credit report. This can also apply to people who have had a recent bankruptcy or even a repossession. Keep in mind that these lenders will charge fees and higher interest, however. Consult with us and we can help you get a better picture of your situation and help you discover which lenders are able to work with you and whether or not you will benefit from securing the funding.
Each situation is unique and requires a unique approach. Professionals who work in the lending market know that getting an accurate picture of the client's situation requires a personal touch and sorting out which lenders will be the right choice for your needs. Before you consider applying for a relocation loan, find out what you can about your credit and challenge any marks that are incorrect and then provide our team with your information and we can begin searching for the right match.
Moving is More Challenging Than it Seems
Moving can prove to be a challenge in many ways, but it doesn't have to be a huge burden on finances. There are companies like ours that work hard to help people get the money they need to help pay for a variety of moving expenses and even a few months of rent. You may have heard of many lenders out there who want to secure your business, but selecting a lender without experienced professional help may end up costing you more than you planned in the end. Additionally, without the proper guidance, you may enter into an agreement that can actually strain your financial health and create more problems than it solves.
You are considering moving and need to find additional funds to help you accomplish your goal: paying for your move? Then you should give Loanry a try to help you along. We are an established company that knows exactly how to help you get funds you need without putting yourself in a predicament that you may regret.
We also have a great reputation and have a high Better Business Bureau rating. You can count on us to be a partner in your quest to help you through the moving process. We can work with you to get a better picture of where you stand and what amounts you may request and which lenders would prove to be the most helpful. If you would like more information on our services, you should visit our website or call one of our specialists to get answers to your questions.
Conclusion
You don't have to let the process of moving to overwhelm you. We can be your trusted ally to help you navigate the world of securing relocation loans or even getting money for rent. We have helped countless people in the past and you can join the ranks of those who found a better way to find a lender.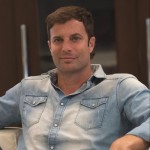 Ethan founded Goalry, Inc in Dec 2016 with the mission to build the world's first and only Financial Goal Mall. One place to reach financial goals and comparison shop for any money matter. Taub invents the IP for the finance stores within the mall, while overseeing various aspects of the company. He also has orchestrated the company's earned media across the finance stores: Accury®, Billry®, Budgetry®, Debtry®, Cashry®, Creditry®,  Loanry®, Taxry® and Wealthry®. This includes over 1200 blogs, 400 videos, thousands of social post and publications that have been featured across the web.