The Ultimate Guide for Taking Out a Medical Loan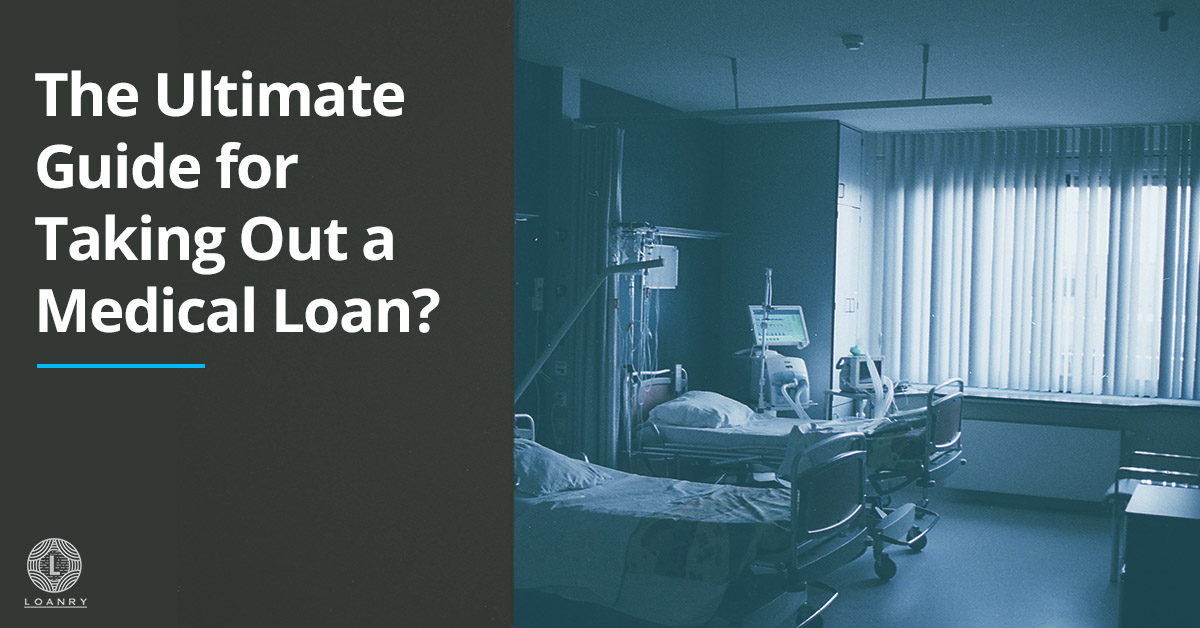 Medical bills can be hectic especially if you don't have a way of paying them. The cost can rise depending on the type of treatment that you received. Failure to pay these charges may result in a bad credit score, which may affect your borrowing capabilities.
When handling a medical emergency, it's critical to have the best payment methods in place. It's very easy for your medical bills to pile up, which may require you to pay them at once. The payment process can be complicated if you don't have the right financing methods to cover the bills.
Complete Guide to Taking Out a Medical Loan
A medical loan is like a personal loan but is meant to cover medical expenses. They have the same repayment options but differ in how it is used versus other common reasons for a medical loan.
Taking out a medical loan is straight forward and doesn't require collateral as it has been classified as an unsecured loan. There are many organizations that are known for offering these loans. However, it would be critical to deal with the right company to avoid complications. Make sure you follow these steps to get the best medical loan.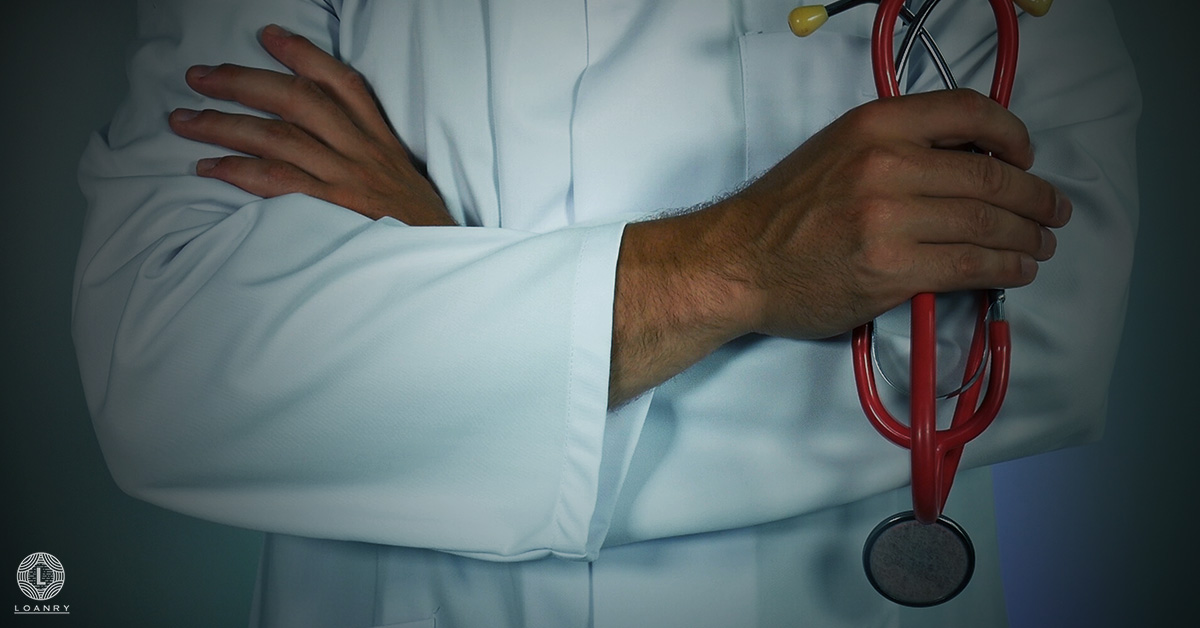 One of the things that you must consider before taking a loan is the legitimacy and reliability of your lender. The number of online lenders has been growing, and so has the number of scam activities. The last thing you want to do is give out your personal details such as social security number to a cyber-network criminal. A little research could go a long way in ensuring that you are dealing with the right people.
The lender's reliability goes a long way as well. Make sure you choose a lender that is able to provide you with any amounts in your loan application. Paying a medical bill that amounts to $1000 to $5000 is easy. However, paying for a medical bill that is more than $7000 may require you to get a medical loan. The lender should be in a position to offer you the amounts necessary to settle your medical bill.
Consider the Repayment Time and the Interest Rate
Another thing that you must keep in mind is the time you will be required to repay the loan. Some lenders offer a short repayment period, while others will provide you with a long-term period.
The interest rate should also be accounted for as well. Make sure it's a rate that you can afford so that you don't run into financial problems trying to repay the loan.
You Should Keep your Income in Mind
Since you will be using your income to repay the loan, it's critical to make sure that you consider it before applying for the loan. If you suspect that the income may not pay the loan without exposing you to financial problems, you should revisit the terms of the loan once more.
Now that you know how to prepare yourself for a medical loan, it's time to know which treatment conditions qualify for taking out a medical loan.
Just like a personal loan, a medical loan has its exceptions. It's prohibited under the law to take a personal loan to finance illegal activities. The same rules apply when choosing a medical loan. A great example would be taking a medical loan to pay for abortion in States where abortion is illegal.
If the pregnancy doesn't pose any significant danger to your health and well-being, it would be illegal to terminate the pregnancy in some states. Online lenders may not be willing to offer you a medical loan to handle this procedure. It's better to plan your finance budget so that you may know how much to spend and how much to save.
Keep in Mind your Credit Score
The success of getting a loan will rely heavily on your credit score. Some lenders tend to rely on this information when considering your application. However, at Loanry.com, there are options for lenders that don't have any problem lending money to people with bad credit. You should try and evaluate your credit score so that you can determine which lenders will suit you.
Emergency Medical Conditions
Harsh conditions such as body organs failure qualify as an emergency medical condition. Getting surgery for these conditions may be expensive. Your insurance company may not be able to handle the bills, leaving you with the obligation to use your money. Due to the high nature of the medical bill, the only option would be to take a medical loan.
This is where emergency medical loans come in handy. These loans are designed for the people who are going through severe medical conditions that cannot be handled by the insurance companies. It's common for gastrointestinal surgeries to cost more than $30,000, which is more than the insurance companies can handle.
People with bad credits can still apply and get this loan. The first thing they have to do is to know about their credit record. For those who have an existing loan with the bank, they can apply for an extension under the emergency condition.
Non-emergency Medical Conditions
Non-emergency medical conditions such as dental care or cosmetics qualify for medical finance. However, it would be better to learn about the terms before taking out a medical loan.
Getting a Loan for Dental Work
The majority of insurance companies don't cover dental work in their packages. Many people are forced to take up a different dental care package to deal with this problem. However, financing certain conditions such as dental implants and root canals may not be cheap.
The best thing about taking out a medical loan is the low-interest rate, which makes it better than using your credit card. The loans are affordable and have favorable payment options. The next time you are faced with a significant dental problem, make sure you get a dental loan from a reliable lender.
Cosmetics Procedure Loans
Getting a facelift, nose job, or bone restructures are standard practices in modern time. If you need to get any of these services and you don't have a way to pay the bills, you can apply for the cosmetics procedure loans.
They are so easy to get, and every major lender has included cosmetics surgery in their packages. Make sure you learn about the terms of the loan and the repayment method.
Cosmetic surgeries are not covered by the majority of insurance companies and financing cosmetic procedures from your pocket may not be ideal. The loans allow you to pay back over an extended period other than a lump sum payment.
Chiropractic Medical Loans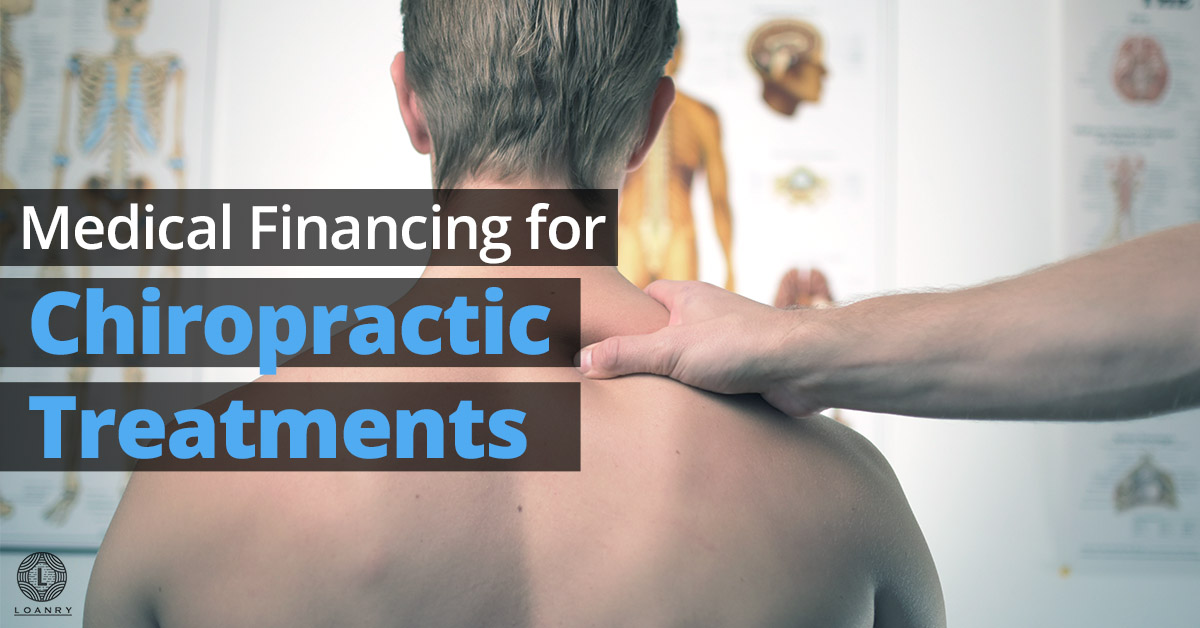 It's common for insurance companies to pay the chiropractic expenses to some extent leaving you with a burden to fulfill the other payment option. The best thing is that taking out a medical loan to settle the chiropractic bills is always an option. The majority of online lenders allow this form of loans due to the rise in its popularity.
Taking a chiropractic loan is an excellent alternative of using your credit card, which in return will help to reduce the high fees and interest rates that are charged by the credit card companies.
Weight loss Surgery Loan
We live in a world where everyone is trying to lose weight. However, there are conditions that require you to undergo medical surgery to handle your weight. Such procedures are costly, and the majority of the insurance companies don't include it in their coverage. If you are lucky enough to have an insurance agency that handles such cases, you will notice that they have a  limit in their coverage whereas you have to cover the rest.
The best thing you can do is taking out a medical loan from online lenders that offer it. There is a huge market for this procedure so it won't be difficult to find a suitable lender for you.
Now that we have covered what medical loans for weight loss are and which procedures qualify for this loan, it's time to discuss the benefits and disadvantages of these loans.
Urgent Care Care
Many people who wish to avoid paying high medical bills have opted for this method. It's preferred since it's affordable compared to the emergency care. As a matter of fact, it's common for people to pay half the medical fee using urgent care than they would with the emergency care.
What is Urgent Care?
Urgent Care loans are usually focused on ambulatory care. The method is meant to treat conditions that require immediate attention and are not life-threatening. Even though hospitals are equipped to handle such cases as well, they tend to overcharge their patients.
Even with that said, it's still common for urgent care medical bills to pile up, which may pose financial implications to you. When you are faced with this issue, you should get a medical loan to help you pay off these bills.
Medical loans are not limited to urgent care, as you can take any medical loan to finance any treatment you received.
What are the Advantages of Taking a Medical Loan?
Access to Medical Finances Faster than Waiting for Insurance Companies
One of the advantages, if not the best of taking a medical loan is the reduced time of accessing the funds. Insurance companies tend to take their time to settle your medical bills as opposed to taking the loan.
The majority of online lenders will give you loan for medical bills within days of applying. It's the best method of paying your medical bills fast.
There is no Need for Collateral to Get the Loan
Due to the insecure nature of the loan, you don't need to offer any collateral to get the loan. Online lenders rely on your credit score to decide whether you qualify for the loan or not. Unlike other loans, taking out a medical loan is very easy, and anyone with a good credit score can be eligible for one.
Medical Loan may not affect your Credit Utilization Ratio
Medical loans have different terms compared to other loans. You are allowed to maintain a 30 percent utilization ratio on your credit card, and anything above this ratio will impact your credit score. However, you don't have to worry about the credit utilization ratio when using the medical loan. The exception rule allows you to use the amount to any ratio you prefer.
This is what distinguishes the use of a credit card and allows medical loans to stand out from the two.
Medical Loans are better than Some Medical Service Providers
I have found out that some loan providers will offer you better finance options compared to medical providers out there. Medical providers provide to cover your expenses to a certain point, whereas a loan provider will give you the required money to settle your entire medical bill.
Lenders also offer low-interest rates making them ideal for settling your medical bill easily.
Use the Money to Handle other Medical Related Expenses
The money you obtain from the loan can also be used to settle other expenses such as living expenses when you are recovering.
The disadvantage of taking a Medical Loan
High-Interest Rates
Some lenders tend to ask for high-interest rates when they give you this loan. It's understandable why since the loan in insecure. Make sure you learn about the interest rate before you complete the application form. Taking out a medical loan with high interest will present financial problems to you in the long run.
Short Payment Periods
The period of payment may be shorter with some lenders, making them unsuitable for you. Before you decide to settle with any lender, make sure you learn about the payment period. Taking out a medical loan with a short payment period is not ideal for anyone who is struggling financially.
The last step is comparing medical loans so that you can choose the right lender for you. There are four tips that I use and have worked well for me. They are;
The Annual Percentage Rate
Every loan has a percentage rate that you have to pay. Before choosing the right lender, make sure you consider their percentage rate.
You need to compare different lenders and only choose the one that has a favorable percentage rate. You should keep in mind that some lenders will offer you monthly percentage rates while others offer annual rates.
The better of the two is the annual percentage rate as they give you ample time to pay your loan without experiencing the financial difficulties. People are encouraged to get this information right before taking out a medical loan.
Origination Costs and Interest-Free Periods
The origination costs are a one-time fee that you need to pay the lender to process your loan. It's usually a few hundred dollars. A great example would be when you take a $5000 loan, you will only get $4800 as opposed to the initial $5000. Make sure you talk to the lender to know the percentage of their origination fee before taking out a medical loan.
Some lenders offer an interest-free period where you are not required to repay the loan. Most of them offer an 18 months gross period where you start paying for the loan after this period.
Fixed of Variable Interest Rates
Another thing that you must keep in mind is the nature of the interest rate. A fixed interest rate allows you to know how much you will incur repaying the loan since you have all the details.
However, variable interest rates keep changing, and you may not be able to know how much you have to pay and how long it will take you to complete the loan.
Having this information will give you to make the right choice regarding a suitable lender.
The Repayment Period
The time taken to repay your loan should be taken into account. Some lenders will offer you short periods while others will provide you with a reasonably more extended period. Of the two, I would prefer choosing a longer period of payment. Short payment periods differ from the long payment periods because of the total amount you will pay for the loan.
You should know by now that you can pay more money when you choose the longer period, even though it has small regular payments.
Should You Get a Medical Loan?
We have talked about what a medical loan is and everything surrounding it. However, there is a lingering question of whether you should get a medical loan. The answer to this question will depend on how urgent you need to settle your medical bills. You should have concrete reasons to use a medical loan.
Can you get a Medical Loan with Bad Credit?
Traditionally, people who have bad credits have a hard time getting a loan. The main reason for this is because the majority of lenders tend to rely heavily on the credit score of their clients. Even with this said, you can still find lenders who are willing to extend a loan to you regardless of your credit score through the OLA platform. The platform allows you to apply for medical loans for bad credit from lenders who are willing to assist.
You need to keep in mind that you may be required to pay higher rates as the lenders may not rely on your credit. Some lenders combine higher rates and shorter payment periods to borrowers who have a less desired credit score. Even though these conditions are tough, you can still access the loan easily and settle your medical bills.
Are Medical Loans worth it?
Depending on the reason why you need a medical loan, I believe that they are the best options for paying your medical bills. When you find a reliable lender with better percentage rates, I believe that they are better than some insurance companies.
You need to do your due diligence when choosing the right lender the same way you choose your insurance agency.
Just like everything else, getting the correct information will come in handy when choosing the lender. You should also know whether your loan qualifies for medical tax deductibles or not.
How do you find a Medical Lender?
You may decide to check all the lenders manually and read through their sites. However, this process is tiresome and requires a lot of time and information regarding different lenders.
One option to find a lender is by searching personal loan lenders who can get you money for a medical treatments. You can find a lender here. Using the platform helps to reduce the time it may take for you to find a lender. We partnered up with Fiona to bring you only credible lenders so if you fill out this form below, you can get offers from them instantly:
Conclusion
Medical loans are meant to help you manage and pay off your medical bills. Even with that said, you should not borrow from payday lenders as this will only push you more into debts. There are better options for you in the market, and with little research, you can find them.
There are advantages of working with OLA as they will help mediate any issues that may arise between you and the lender. They will also send you developing news in this industry, which will allow you to make an informed decision before taking out a medical loan. You can also report fraudulent debt collectors who have been scamming unsuspecting victims around the country. You get all the precautionary steps that you can take to protect yourself from scammers.
Hospitals always offer 30 days to their patients to decide how they are going to pay their bills. That's why you should not rash to any lender who promises to offer you a loan without reading their terms of use.
About the Author Sharon J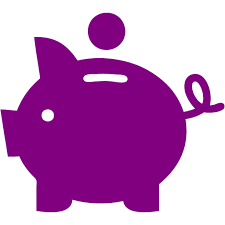 Sherry has two Masters Degrees with a strong finance and business background. Her first is a Master of Business Administration (MBA) and the second advanced degree is a Masters of Science in Information Management. The advanced degrees were from one of the top business schools across the nation.
Related Posts