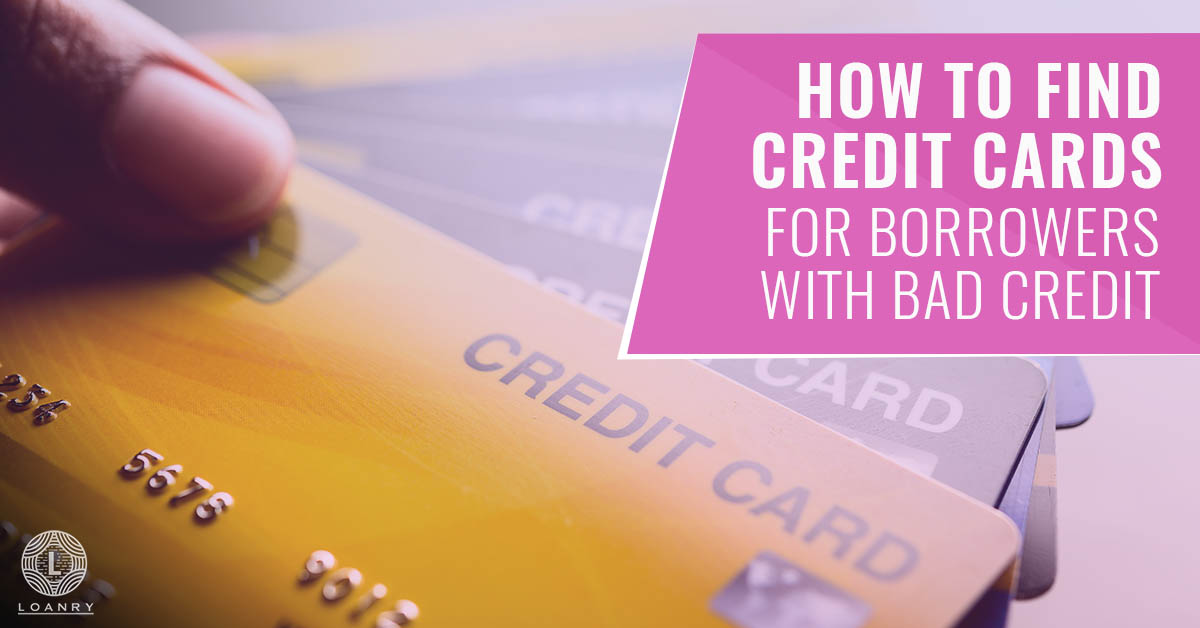 How to Apply for Credit Cards for People with Bad Credit
Credits cards for bad credit scorers are quite many, but they come with conditions. You need to apply using the following steps:
Being Familiar with Your Credit Score
If you keep receiving rejection alerts after applying for a credit card, it means your score is 580 and below. You will be tempted to make multiple card applications, only to realize the negative effects they have on your score. Avoid this at all costs.
Find a Card That Is Compatible to Your Score
Accepting your current credit score is the first step towards healing. Most lenders already have a credit card comparison chart that shows the type of credit you will need to qualify. You can log into selected sites with your free score to determine where it lands on the graph. You can also compare it to the recommended range. That way, you will avoid risking your credit score further.
Another thing you can do is fill out the form below and you can get offers within seconds. These offers are unique for your situation so we will connect you to companies from which you have a chance of getting a credit card. Start here:

Submit Your Application
After matching your credit score with your credit card of interest, it is time to hit the "apply button". You will need to prove your full names, home address, phone contact, and email address. Some lenders may also request for proof of income and your social security number.
Provide Your Security Deposit
Lenders that issue secured cards may require you to provide your security deposit. On average, you will need to part with $200 to $300 to secure your card. So, if you deposit let's say $1,000, you will enjoy a credit limit of $1,000. They will also recommend a preferable repayment method to help you secure your card.
Wait for Your Card
You can only secure a credit card upon approval by your potential lender. Once you get it, you can improve your credit score by using it immediately. Always ensure you repay your debts before the due date to avoid lowering your score.
The Conditions Credit Card Companies Set for Borrowers with Bad Credit
Having a reputation for bad credit does restrict you from accessing or to compare credit cards online. However, you need to understand the pros and cons of obtaining a credit card to sort your financial situations. You will come across plenty of credit card companies that are willing to issue one at a reasonable rate. While this may seem convenient, you need to be familiar with most terms and conditions they are setting. Here are some of them;
Credit Score
A credit score is a rating tool that determines your credit history after exploring many options. Some companies may use the following parameters to assess it.
Credit Rating
A credit card company can easily judge your ability to pay off debts after evaluating your history. In most cases, you will have higher chances of getting one for having a good reputation. If you are a diligent debtor that honors the terms of payment, then you have higher chances of receiving an approval. It means you can pay your dues in full, and on time. Your record is available in the database of your previous lender or credit reporting companies, so retrieving it shouldn't be hard.
An Excellent or Good Credit Score
Your potential lender can determine whether you have a good or excellent credit score. For instance, if your rating ranges between 670 and 740, then you are a good credit scorer. If it goes above this, then you are an excellent credit scorer. At this point, you are able to pay off your bad credit from your income without breaking a sweat. Your lender will also assess your monthly income to determine how disciplined you are when paying your debt. More so, it may reward you with bonuses for honoring your promises.
Fair Credit Score
If your credit score is between 580 & 669, you are an average credit scorer. Of course, you can still apply for credit cards with hopes of getting good feedback. However, your lender may decline your request depending on their policies. Being in this category means you may have failed to honor your payments in full, in the past 24 months. It gets worse when the bad debt has accumulated to higher amounts, prompting the disapproval from your potential lender.
Bad Credit Score
A score of 580 and below is termed as a bad credit score. If you fall under this category, it means you have failed to honor your credit obligations. At this point, you keep getting alerts to honor your debts from your previous lenders. As a result, the credit bureau will list you as a bad debtor to warn other credit card companies from conducting businesses with you. Your chances of getting an approval from your lender are quite low.
Being listed as a debtor with bad credit has limitations. You may have failed to meet your obligations after being declared bankrupt or after getting reports from debt collectors. It is normal to find yourself in this predicament, which is why you should remove yourself from this category as soon as you can.
The shortcomings that come with a bad credit history are quite many. You will be turned away by many lenders because you are a credit risk. If you are lucky to get a positive response, then you will need to honor special terms. Some of them may offer a secured card which requires you to deposit a specific amount just in case you bail out on them. Still, this doesn't guarantee an approval even if you place a deposit.
In your quest, you may come across lenders who are quick to offer unsecured credit cards for people with bad credit. The terms and conditions they may set may seem unrealistic. Do due diligence to avoid regretting in future, before applying for one.
Zero Credit Score
Some lenders may receive credit card requests from people who have zero credit score. Potential lenders may honor their requests after examining all the odds.
Things that Can Affect Your Credit Score
Having a bad credit score not only taints your image as a borrower, but it also limits your chances of acquiring the best credit card to get with bad credit. Here are some things that can affect your credit score:
Defaulting on Payments
You may be facing inevitable financial challenges that could lead you to a bad credit score. Your lender will rate you based on your financial history for the past 7-10 years. If it falls anywhere below 580, you will find it hard accessing loans in future.
How You Use Your Credit
When applying for a loan from banks or credit unions, you will need to state your reasons. If you are lucky to land one, ensure you fulfil the purpose of the loan. Because it takes up to 30% of your score, you will need to avoid over-utilizing your credit cards. This will save you the heartache of explain why you failed to keep your promises.
Filing Bankruptcy
Most people who are in deep financial debts are quick to file for bankruptcy to avoid getting a bad record. Well, it is one of the best ways to ensure you retain your assets, but your chances of landing loans will be limited. At that moment, you may fail to see the harsh consequences it will have on your credit score. Remember, credit bureaus will retain your record for use against you in future. You can only declare bankruptcy when your situation goes out of hand.
Deed-In-Lieu
You lender may require you to submit your title deed or car log book as collateral in case you default your payment. Failure to pay your loan can lead to automatic confiscation of your property. If they resell your property to service the loan, you risk losing up to 125 points. This can damage your history as a borrower who looks forward to attaining a good or excellent credit score.
It is possible to rethink your decision of repaying your loan at less than what you had requested from the creditor. This can make you lose up to 125 points as a creditor.
Like any other reporting tool, credit bureaus can make errors. To avoid being listed as a bad debtor, always make regular checks on your credit history. Correcting the errors in good time will prevent you from getting a score you never thought of having.
Being a guarantor to a borrower with a good credit score can boost yours as well. It means you are responsible for the financial decisions they make. If the latter happens, you will have a hard time boosting your scores.
Personal Loans for People with Bad Credit
Being in the list of people with bad credit is not only demotivating, but it also takes a toll on your mental wellbeing. Worse still, you risk getting rejected by many financial borrowers. Now, you are left with one more option; applying for a personal loan. This option sounds good, but it can be a drop in the ocean if you don't examine the benefits and shortcomings.
The Benefits
Zero Collateral Risk
Most financial borrowers require you to present a fixed asset as security for your loan. It is easy to lose your priced property for failing to pay off debt. Fortunately, you can still get a personal loan after proving that you have a good job. This gives you the chance to retain your assets because you have the ability to pay off your loan.
Duration to Clear Your Debt
Have you have ever found yourself in a situation where you are unable to pay your bills on time? Obtaining a personal loan can be good for you. Unlike other institutions, your personal lender may give you a grace period of one or three years to repay your loan. Always remember to clear your debts within that period to prove your credit worthiness.
Risk-free
Taking a loan from a borrower is easy, until you fail to use it accordingly. If you take a mortgage loan and fail to honor it, you will be face fraud charges. Getting a bad reputation for failing to repay your loan isn't the only thing you should be worried about. A possible jail term is the last thing you want to face even in your current state. To prevent this from happening, you will need a personal loan for people with bad credit.
Improved Credit Score
Being an excellent credit scorer even if you are obtaining a personal loan can make a good impact on your history. Credit bureaus will assess your history based on many credit accounts under your name. If it proves that you are an excellent credit scorer, then your personal lender won't have a problem with you. When your credit score is over 750, you will have the chance to obtain more at a good interest.
How to Improve Your Credit Score Without Crying | Loanry https://t.co/xuZ0pPdfug #improvecredit #creditscore

— Loanry.com | Loan Shop ? (@LoanryStore) 01. септембар 2019.
Helps You Set Up An Emergency Fund
You have so many bills on your hands that you hardly find some money to save for a rainy day. Personal loans allow you to establish an emergency fund to help you meet your future financial obligations.
Fewer Paperwork
Before obtaining a loan, you will need to present relevant documents. These lending institutions want to know you in person before offering the loan. A person lender, on the other hand, may only require your picture ID, proof on income, and your bank account number to process your loan. If you are the type of person that hates paperwork, personal loans could be the best option.
 Little-to-no Hidden Charges
You may have come across lenders with enticing loan requirements, only to realise the hefty hidden charges. Of course, the interest accumulates after a specific period, but it is important that they should let you know before offering their loan. Personal loans for people with bad credit come in handy in such situations. They will only require you to pay the interest rate, then let you off the hook after paying in full.
Zero Penalties
Most lenders don't like the idea of servicing your loan before the due date. They may penalize you for this. But with personal lenders, you can pay off your debt early.
The Shortcomings
While personal lending may seem like a perfect solution for people with bad credit, it comes with specific shortcomings including:
Debt Consolidation
After being listed as a credit risk, you will be tempted to borrow a personal loan to offset your payment. In the end, you are likely to become a financial wreck because you will be compelled to repeat the same mistakes you made in the past. You are probably gambling with varying interest rates, which is why you need to get yourself out of it. Try deactivating your credit cards once and for all.
Limited Access to Bigger Loans
Your credit reputation is at stake because you have failed to meet the credit card requirements. Your personal lender may not trust you with bigger loans even if your credit scores keep improving.
Higher Origination Fees
Once you submit a loan request, the lender may ask you to pay between 1-10% fees to process your loan. Expect to pay a higher origination fee if you fall in the category of bad credit score. Remember, this only applies to specific credit card companies.
Submitting Full Payments
With personal loans, you will need to pay the full amount before it is due.
Understanding Personal Loan Interest Rates
Did you know that personal loan interest rates keep changing each year? Well, understanding the rates will determine your creditworthiness, the due date, the amount, and the lender's policies. Currently, the loan interest rate ranges between 10% and 28%. Here are a few facts you will need to consider before applying for a credit card for people with bad credit:
By Lender
Generally, lenders charge different interest rates on unsecured loans after assessing specific facts on your profile. The standard rate falls between 5% and 36%, though leading financial institutions may offer competitive rates. Still, you can access other personal lenders who accept people with bad credit score. Understanding the relationship between the interest rate and the lender's policies will help you gauge yourself.
By Credit Score
Credit score is one of the biggest determinant of annual percentage rate on unsecured personal loans. If you fall under an excellent credit score category, you will enjoy lower interest rates (usually between 10% and 12). To be on the safe side, you can apply for a 0% transfer credit as opposed to a personal loan to evade charges on interest.
If you are an average credit scorer (less than 580), you will be charged a higher interest rate between 18% and 36%. Worse still, you may fail to qualify for the conventional personal loan because of your bad credit scores. It does not go without saying you can still achieve APRs as high as 100%. You can imagine your recurring bad debt situation that never seems to end. It is advisable to request for a personal loan from a local credit union or a non-profit lending institution to save you the heartache of endless debt.
A Good Interest Rate vs a Bad Interest Rate
Interest rates on personal loans may be good or bad depending on the purpose it will serve, the balance, and the duration. Because you are approaching different lenders, you need to be prepared for varying personal loan rates. On average, a lending institution may a loan range between 10% and 28%. If it is higher than that, it is a bad interest rate. Servicing the loan with interest may seem difficult if you receive higher rates.
One way of avoiding a bad interest rate is by improving your credit score. Approach different lenders and find ways to service your loan to maintain a good record. Remember, they can only lower the rates if you prove that you are credit-worthy.
Extra Pointers that Affect Your Personal Loan Interest Rate
Debt to Income Ratio
Debt to income ratio is the percentage you incur after calculating the pre-tax your monthly income. For instance, if your pre-tax monthly income is $6,000, and your debt payments are $1,200 per month, your DTI will be 50%. A lower DTI ranging between 45% and 35% is better than 50%. Lenders may view a DTI of 50% badly because you are likely to default your loan repayment.
The Length of the Amount of Loan
Generally, higher loans with lengthy terms attract higher annual percentage rates. Your chances of repaying the loans over a long period of time are limited, especially when you are the type of person with bad credit. Offering a higher amount puts you in a higher risk of defaulting even if your monthly income proves otherwise. Moreover, they attract higher APRs than short-term loans.
Credit History for the Past Two Years
As expected, your lender will consider other factors before tailoring their loan interest rate. Your credit score is the primary tool they will use to determine your ability to repay your loan. You will meet lenders with strict credit restrictions because of your credit score. If you have received are negative credit scores in the recent past, you will have limited chances of getting a good interest rate.
Current Employment Status
Unlike some institutions, personal lenders depend on your monthly income or household income to determine your rate of interest. It calculate your ability to pay based on the tax returns, pay stubs, or other parameters. The minimum annual income for an average borrower ranges from $20,000 to $40,000.
The better credit you have, the lower the interest rate. With a bad credit score, you may not qualify for an unsecured loan and may need a secured loan or co-signer.#personalloan #finance #loanry #badcreditloanhttps://t.co/byWXDhqMxq pic.twitter.com/xw85udYLTa

— Loanry.com | Loan Shop ? (@LoanryStore) 13. јул 2019.
Conclusion
Being listed under people with bad credit isn't the end of the world. You can still access good credit cards only if you meet specific requirements. Of course, this cannot happen overnight. You will need to evaluate what led you to the credit problems you are currently facing. Once you have identified the cause of your financial mess, you can work on improving your credit score. Be conversant with the credit history records in order to come with the best financial decision. Understanding the financial implications of your action will save you from making similar mistakes in future. Remember, many people have gone through this, and come out stronger than they were. Why not you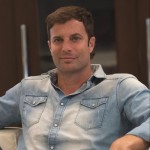 Ethan founded Goalry, Inc in Dec 2016 with the mission to build the world's first and only Financial Goal Mall. One place to reach financial goals and comparison shop for any money matter. Taub invents the IP for the finance stores within the mall, while overseeing various aspects of the company. He also has orchestrated the company's earned media across the finance stores: Accury®, Billry®, Budgetry®, Debtry®, Cashry®, Creditry®,  Loanry®, Taxry® and Wealthry®. This includes over 1200 blogs, 400 videos, thousands of social post and publications that have been featured across the web.