You have taken the plunge to start your own business and you are finding yourself in a place where you need some funding. You either do not have extra cash on hand, or you do not want to dip into those reserves. Maybe you would rather save them for emergencies. When you find yourself in this place, what do you do? The good news is there are various business financing options available. The best plan of attack for you and your business is to arm yourself with all the information you can before you need it. It will help you to understand different types of business loans. Also, that way you will already have all the information you need before you have to make a decision. Continue reading to find out more about all the various business financing options.
General Business Loan Information
There are many different business loan options available to you. Some of them have specific items for which you can use them. Others can be used for anything related to your business. I will dig deeper into the various business financing options a little further down in this article. Now, I want to give you some general but important information about business finance options.
The criteria for qualifying for a business loan changes based on the lender. Typically, there are some common qualifications no matter which loan and lender you choose. A lender wants to know your personal credit history and credit score, as well as any credit history that your business has. They also want to know the current debt of your business and your business's debt to income ratio. They prefer for your business to have been in operation for at least two years so that you can prove it is well established. Lenders also want to know the type of business you have so they can have a better understanding of how much profit you make.
No matter which lender you choose, you must sign a loan agreement which states the amount of money you wish to borrow, the interest rate, the term of the loan and how much you must pay each month. By signing this document, you are agreeing to make these payments each month.
Why Consider Business Financing?
There could be several reasons why you might want to consider all the various business financing options available to you. Some of the common reasons you may want to consider a business loan are listed below:
Expansion
When you start a new business, you tend to start small. You want to see if your business can generate revenue and last. Once you establish yourself, hopefully you find yourself in a position where you need to expand. You may need to hire new employees, or obtain a larger space. If you started your business in your home, it may be time to get a space solely for your business. All of the expansion needs require money. You may be growing but you may not have enough cash to pay for the growth upfront, so you can turn to business financing.
Equipment
Perhaps your business needs some new or updated equipment. Most of the time, equipment is expensive and you may not have the money to pay for it outright. There are financing options that are specifically for equipment. In many cases, you can also lease equipment instead of purchasing it. You should consider all of these options before you make a final decision.
Credit Building
Maybe your business is fairly new and does not have a lot of credit. Perhaps, your business has a touch of bad credit because you had some rough years. No matter the reason, you may want to being working on building positive credit for your business. One of the best ways to do that is to take out a business loan and make timely payments.
Inventory
There comes a time when you need more inventory. It could be because you have used up all of your supplies and you need more. It could be because you are a seasonal business and your season is coming so you are about to be hit hard. Whatever the reason that you need more supplies, you always need cash to buy them. A business loan is a great way to get the inventory when you need it.
Small Business Administration Loans
One of the various business financing options you should consider is a loan backed by the Small Business Administration (SBA). This is a federal agency that works with lenders to secure loans for small businesses. They do not provide the loans themselves. They do, however, back the loan up to 90 percent. That means if something were to happen and you do not pay back your loan, they will pay up to 90 percent of it. This gives lender a stronger sense of security in loaning you money.
The SBA sets the parameters for the loans, so they control what the lenders can and cannot do. This type of loan is best for long term planning. It is not a quick way to get cash. The application process can be quite lengthy and you need to provide a fair amount of documentation. You may need to agree to background checks and provide financial reports and tax documents. In some cases, you may need to provide collateral. These types of loans can have fixed or variable interest rates and the repayment period can be as long as 25 years.
Term Loans
Another one of the various business financing options you should consider is term loans. They are a traditional type of loan and common for most small businesses. They usually have the most flexible terms for a business and can be obtained from a nontraditional lender, as well as a bank. You can use this for just about any need your business may have. Although, if your business has not been operation for long, it may be harder for you to be approved for this type of loan. Lenders prefer to lend to businesses that have been in existence for at least two years.
Lenders are willing to work with you on the amount you want to borrow and the repayment terms. This type of loan can help your business improve its credit score. There are some downsides to term loans, such as you may need to provide collateral to be able to secure the loan. You also may have to provide quite a bit of documentation, including business statements and cash flow reports. The interest rate is typically a fixed-rate but could vary from 6 to 30 percent.
Equipment Financing
Another one of the various business financing options to you is equipment financing. This may be a great way for financing business equipment need that you have. This is a lease or loan that allows you to purchase or borrow assets, such as vehicles, machines, or computers that you need for business use. This is a secure loan because the equipment you are buying acts as collateral. Similar to how a loan for a car works.
You may be able to get better terms for this type of loan, such as lower interest rates or longer to repay the loan. You may not be able to obtain this type of loan from every lender. This may be a good loan for you to consider if you need to build up positive credit. Since the equipment acts as natural collateral this is a great option for you to get the equipment you need and build up positive credit.
Lines of Credit and Revolving Credit
You should consider revolving credit as one of your various business financing options. Revolving credit and lines of credit are similar to each other and one of the best tools that you can use for your business. A line of credit tends to be one of the most useful lending options available to businesses. It can be used for short or long term use that gives you access to additional money when you need it. The lender gives you a specific amount of money for a set period of time. You can use any amount of it that you want. You only pay interest on the money that you spend. And you make monthly payments to pay off the money you use.
The amount you pay per month depends on how much of the money you have used. At the end of the contract, you and lender can re-evaluate your line of credit to see if it can be renewed for another year. The interest rates tend to be modest and are low risk for the lender.
Revolving credit is similar to a line of credit, but not quite the same. When you think of a line of credit, you can compare it to the way a credit card works. You and your business has access to the funds when you need them to the preset limit. When you pay the funds you use, your available balance goes back up. Interest rates are a little higher for revolving credit than they are with a line of credit loan, but may give you more flexibility over time.
Benefits Of A Business Loan
There are quite a few benefits that you get from the various business financing options available to you. Throughout this article, I have mentioned some of the benefits to obtaining a business loan. A loan can provide you with the ability to hire new employees, expand to a larger space, or purchase more inventory. By obtaining a loan you are able to get these items without tapping into your cash reserves. It allows you to keep those for a true emergency. Taking on a business loan also allows you to build up positive credit fairly easily. If you have a new business that is just starting out, a business loan is a great way to do all of the above items at one time without stretching yourself too thin financially.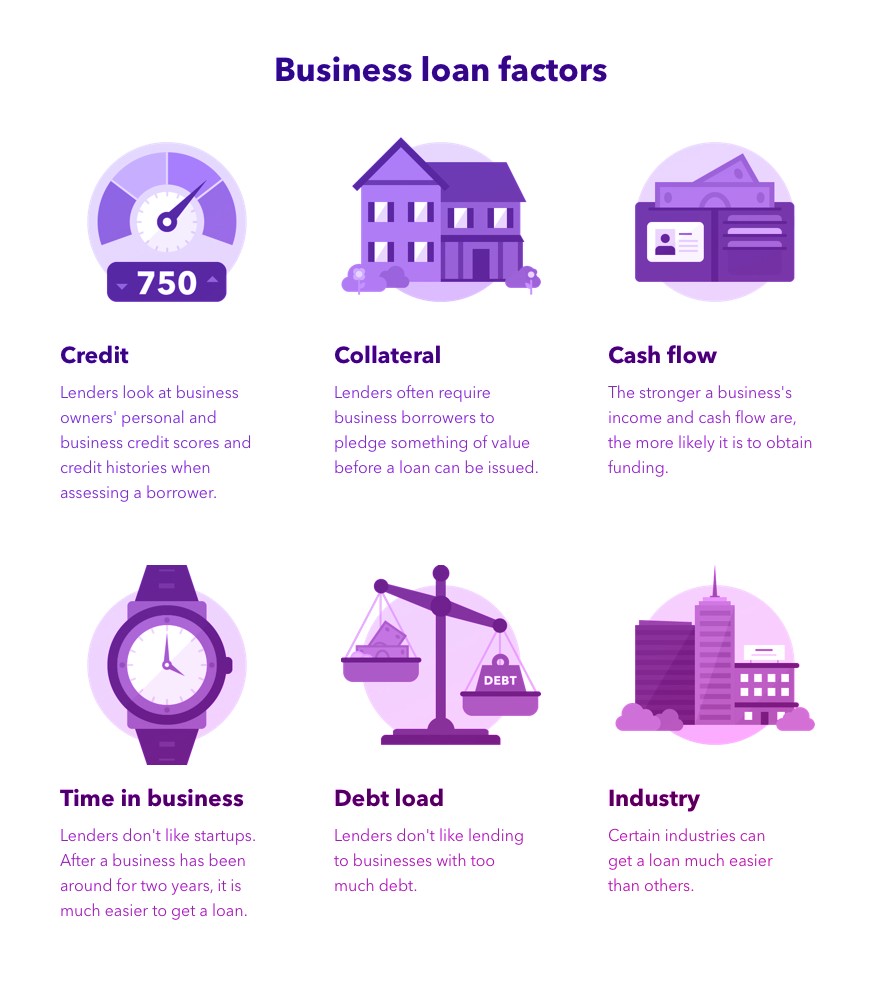 Are Personal Loans An Option?
If one of the various business financing options does not appeal to you, you do have the option of obtaining a personal loan for business use. A personal loan can be used for any purpose that you wish. One of the items that you should be aware of when it comes to a personal loan is that it is based solely on your personal credit history and credit score. You, alone, are responsible for the obtaining and repayment of the loan.
When you apply for a loan, it can impact your credit score, so when you take on a personal loan, it can be a hit to your personal credit score. Any payments that are made or not made timely also impact your credit score. If you are planning to pay the loan with income from your business, but your business does not do well and has no income, you are personally responsible for the loan.
Benefits Of A Personal Loan
When you are considering between the various business financing options or a personal loan, it is important to understand all the benefits associated with a personal loan. Some of the reasons why you might consider a personal loan over a business loan is because it is often easier to obtain a personal loan and much less documentation is needed. For a personal loan all you need to provide is your income and credit history. When it comes to a business loan, you must provide a lot of information about your business, such as business tax returns, a business plan, and daily income sheets. Personal loan can only be good for you if you get it from a reputable lender.
The Low-interest Rate for a Personal Loan
Interest rates tend to be lower with a personal loan. Typically, interest rates for business loans are higher because they tend to be riskier types of loans. You often get an approval faster with a personal loan than a business loan. The application process for a business loan is much longer and slower than it is for a personal loan. When you are approved for a personal loan, typically the money is in your bank account with one or two business days. It often takes much longer with a business loan.
There are a few items that you should also think about before making a decision about which type of loan is best for you. As always, you should consider the positives and negatives when you make this decision. In addition to the full responsibility for the repayment of the loan being on you as an individual with a personal loan, it impacts not only your credit score, but also your debt to income ratio. You are taking on more debt personally and it increases your debt.
However, if your only income is from your business, your income could decrease which also impacts your debt to income ratio. It could impact you being able to be approved for other types of loans, such as a mortgage. Personal loans have a limit for how much you are able to borrow. You may find that a personal loan does not give you enough money for your business needs. A business loan is usually for larger amounts which are better for the needs of your business.
Conclusion
I have give you quite a bit of information about the various business financing options available to you and your business. I also touched on the idea that you can use a personal loan for business needs, as well. No matter which option you choose, you must review the negatives and the positives so that you have a full understanding of which option is the best choice for you at this time.
Make sure that you know how much you can afford to repay when it comes to a loan. Regardless if you choose a personal or a business loan, you want to make sure that you are able to make those monthly payments. If you are not able to make those payments, you are putting yourself in a terrible position by taking on a loan that you already know you are not able to repay. It can be devastating to your credit score if you make late payments or if you default on your loan. It can be a hit to your business credit and your personal credit. You should always think about your needs before you jump in with any loan. It is not something you want to casually take on unless you are certain that you can afford it.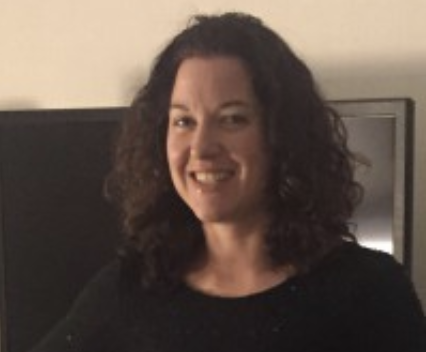 Julia Peoples is a long-time business manager focused on providing decision making assistance to the public. She works with people at key points of their lives who are making important retirement and financial decisions. She has had many articles published that educate the public on sound financial decision making.
Julia writes for those who are working towards financial freedom or a better understanding of how finances work. She has shared her financial insights with individuals on a one on one basis for years.