Fees Credit Card Companies Don't Want You to Know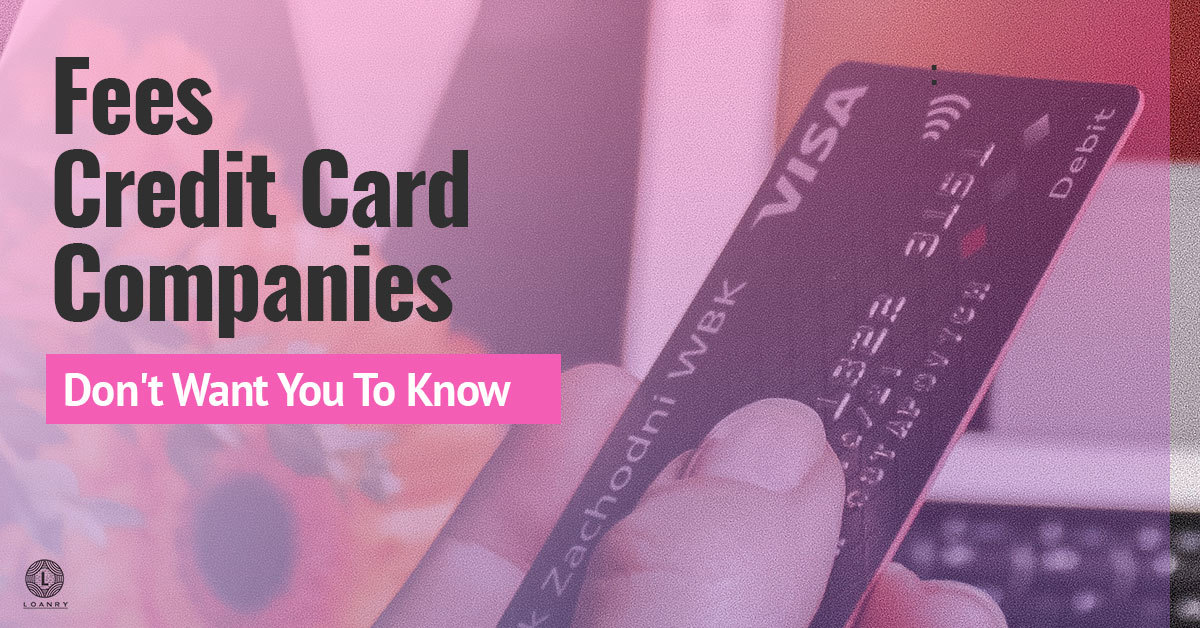 Credit cards can be one of the most helpful and convenient things. They can handle emergencies and other unexpected expenses, gas and necessities in between checks, and more. The question is whether or not those nifty little pieces of plastic are worth the cost. Even more important: do you actually know what your credit card costs you? Let's take a look.
The Price of Credit Cards
There would be a lot of financial stress off of people if the $20 they charge for pizza would only cost that same $20 to pay off. Unfortunately, that is so not the case. At the same time, though, if that were the case, credit cards probably would not exist. Why not? Because there would be no incentive to loan the money to us.
At their most basic, credit cards are simply loans. Credit card companies loan you money and you repay them- with some extra, of course, as a sort of fee to let you borrow that money. So paying a little extra to borrow that money is not so bad. If we pay the fees, we keep getting to borrow the money.
Here's the thing, though: you do not have to pay as much as some credit card companies want you to. To pay as little as possible, there are some things you need to know and pay attention to- things that credit card companies would rather you did not know. (Hey, pssst, we are going to tell you anyway.) There are two big things to look out for: interest rates and fees. Let's break them down.
Interest Rates
The most commonly known extra added onto a credit card bill is the interest rate. This is the very basic, "I loan you this money, this is how much you owe me back since I let you borrow it." It is just like a loan in that sense.
There are a couple of good things about credit card interest rates. First, you know how much that interest rate is prior to taking out the card. When you apply for a card, they will inform you about the interest rate. Cards with a fixed interest rate will continue to charge that same rate. Some, though, may have adjustable rates. This means you can expect a fluctuating interest rate. Again, though, they will inform you of the type of interest rate you are looking at up front.
Another awesome thing is that if you repay what you borrow before the close of the billing cycle, some companies will not charge interest. This gives borrowers a chance to get out of debt before it grows. If at all possible, pay your entire bill every month before the interest is tacked on. If you cannot, pay as much as you can so you will at least be knocking your debt down.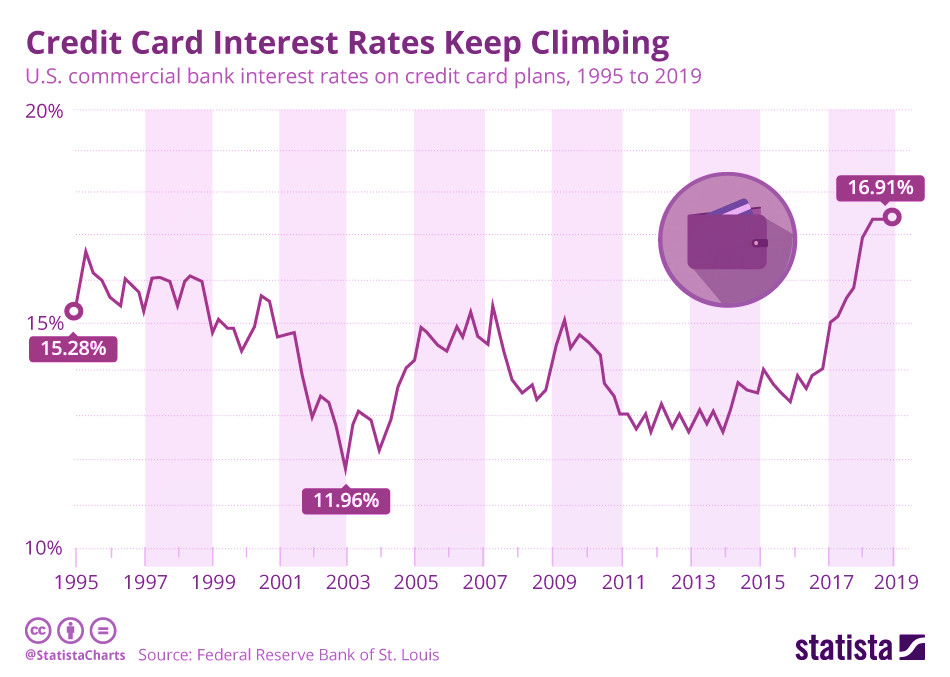 Beware Intro Interest Rates
Introductory interest rates can be awesome- especially if you get one with a very low or 0% interest rate. The problem? That introductory period comes to an end at some point. It is imperative that you know when that point is. Put it on your wall calendar, in your Google calendar, write it on your forehead if you must- just do not overlook it.
Otherwise, you might go out and put $1,000 on your card right after your intro period ends and you suddenly get a bill for $1,360. You might stare at the bill in silence, scream, freak out, or pass out, but nothing changes the fact that your interest rate suddenly jumped from 0% to 36%. Do not let the date sneak up on you.
When you notice the date is approaching, you have a few options. First, consider giving your credit card company a call to renegotiate your interest rate. There is no guarantee that it will work, but if they fear they might lose you as a customer, it is possible. It really never hurts to check.
Another option is to look for another card with a good introductory rate. You should not have a problem locating another one at all. This is because credit card companies all over will do what they can to attract more customers.
You might also keep your current card put away for extreme- like really, really extreme dire straits. However, if you are sure that you will no longer use it at all, close the account. If you do not and that credit card company charges any fees, you may still get a bill.
Credit Card Fees
Now, let's get into the less well known credit card fees. Not every card will charge all of these fees, but you need to know what to look out for. Here are some of the common credit card fees.
Late Fees
Just as every other bill has a habit of adding on pesky late fees, so do credit card companies. While these late fees may vary slightly, the most common late fee that I have seen is around $39. It is entirely possible that you simply forgot to pay your bill. It does actually happen.
However, there are many people- me being one of them- who have not paid a bill on time due to the lack of money to pay it. For those of us who are lacking the money to pay the bill, it is not going to be any easier to pay a late fee. And, worse, once that late fee is added to your balance, it is fair game. It will accumulate interest.
So, imagine this: you swipe your card at Domino's for a $20 total and you are late paying the bill. Now, $39 is added on to that $20, meaning you now owe $59. Ah, but wait- there's more. Your card charges 15% or 17% interest, so that adds on another $10 or so. You went from a $20 charge to a $69 bill. That's an extra $50- that's more than you paid for the pizza! And that is if you even get it paid off this month. If not, there will be more interest added to the next bill.
Sometimes late fees cannot be avoided. Life can get in the way and throw us off track. It happens to everybody. You might not be able to avoid the late fee, but try to find the one with the lowest late fee (and lowest interest rate). That way, even if you are late, it will not add on too much.
Balance Transfer Fees
Oh, some companies have no shame in playing on our weaknesses- one of which being debt. If you owe hundreds- or even thousands- to credit card companies and you are suddenly offered a balance transfer card with 0% interest for the first six months or year, it can be so tempting to jump on it.
However, these cards tend to charge a balance transfer fee. Granted, they may boast a 3% fee, which sounds like a cake walk, but 3% of a large balance is still a large amount. If you really want to transfer your balance, you will need to do some math. Figure out how much it will cost you to transfer the balance. Then, think about what you currently pay in interest on these other cards. Which is lowest and has the best terms? That is the one to go with.
Annual Fees
Annual fees, or membership fees, are pretty common with credit cards, though not all cards charge them. Those that do often offer the best perks, such as cash back on gas and groceries, airline miles, and so on. I have seen annual fees as low as around $25, but more often they are closer to $100. Before jumping on a card with an annual fee, it is important to understand the ins and outs of the cards.
Really read the fine print- maybe have a friend read it, too- to make sure you know what you are getting into. Even getting 50% cash back on gas does not help if you only take the bus. You need to know all the details and determine if those perks will benefit you (more on this below).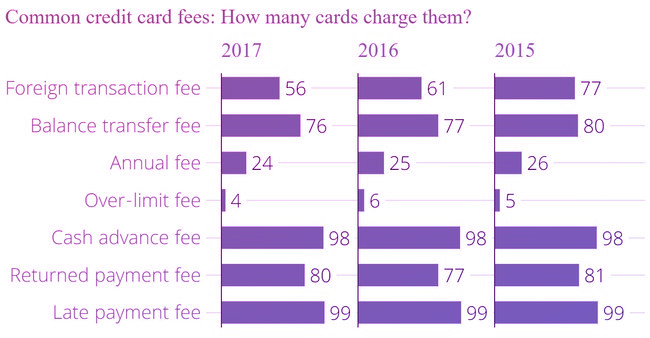 Foreign Transaction Fees
If you never, ever purchase anything at all that involves a foreign entity or bank, you can probably ignore this fee. You may think, as many do, that a foreign transaction fee is added when you physically go out of the country and purchase something. This is not the case. You can be sitting on your couch in your pajamas in Anytown, U.S.A., but if you purchase something that involves a foreign bank at all, you just might see this charge. It will likely be anywhere from 1% to 3% of the charge. The only ways to avoid it is to avoid international business or make sure that your card does not charge you for this type of fee.
Cash Advance Fees
Not all cards let you withdraw cash, but those that do charge a fee with interest starting the day it is charged. You not only pay that interest, but you also pay a fee of about 5% of the withdrawal amount. There are also limits involved. If you find yourself needing cash too often, you may need to consider a new income stream because withdrawals fees will eat through your wallet in no time.
Returned Payments
If you try to make a payment on your credit card bill that does not clear for some reason, there is a chance you will incur a returned payment fee. It is basically like a "bounced check fee". There is a chance that you can avoid the fee if you are able to take care of it before the actual due date.
However, if you cannot or if your credit card company does not give you the opportunity to fix it, you just might be paying of a fee. Fortunately, there are laws governing credit card fees that prevent the credit card companies from getting too crazy.
Like the late fees, returned payment fees will most likely be $28 or $39. If you have had no returned payments in the last six months, you cannot be charged more than $28. If there have been any other returned payments in the last six months, they can legally charge you up to $39 but no more.
Over the Limit Fees
Depending on your credit history, you may not get the chance to go over your limit. However, many companies allow some- or all- of their cardholders to go over their limit. For those that do go over their limit, you may or may not find yourself paying an over the limit fee.
According to legislation, this fee cannot top $28 if you have not gone over your limit in the last six months and no more than $39 if you have. The good news, though, is that you can completely refuse the ability to go over your limit by opting out of it. If you do this, any charge over your limit will be declined. Also, you can only get charged over the limit fees if you opted in to it in the first place, so your credit card company cannot just charge you without you knowing that it could happen.
Paper Statement Fees
This fee probably gets on my nerves more than the rest. Why do I have to pay for you to send me a bill? That is insane. Many companies I know will reward you for signing up for paperless billing- that is awesome. But, I am still trying my best to figure out exactly why it is okay for a company to charge a customer for sending out a bill. I understand that it *may* encourage customers to sign up for paperless billing, though I am quite unsure if that is the real reason.
As crazy as it may be, some companies are charging as much as $10 per month for a paper statement- way more than it costs to send it. If you have access to the internet and a printer, you are much better off printing the thing out yourself, if you need a paper copy. You could even print it out at your local library for way less than $1.
Reward Redemption Fees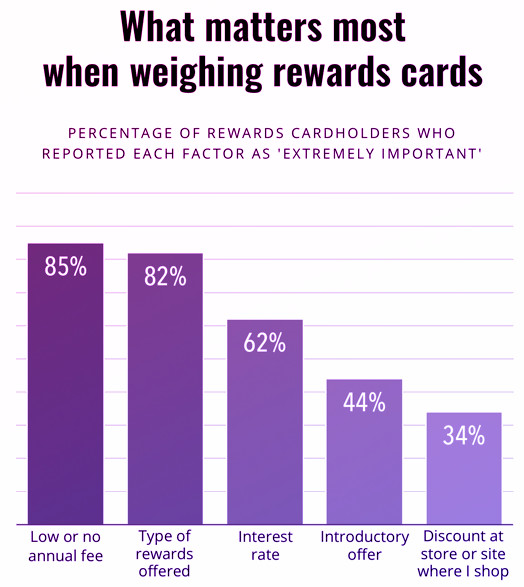 Another irritating fee is this one- "Let's charge you for using the rewards that you are already paying for through your annual fee." These fees may be as low as $20 and can go up as high as you will agree to.  Not every company charges a reward redemption fee. Others may charge them if you redeem a certain way- like it is free to do online yourself but if you call and have someone else do it they charge.
Other companies charge you for redeeming them regardless of how you redeem them. This is definitely a fee you should find out about and add in to your calculations when deciding if the perks are worth it.
Activity Fees
Credit card companies do not want your credit cards to sit in your wallet unused- they do not make any money that way. These fees were once called inactivity fees and you would be charged for not using your card. Financial laws now make it to where this can only happen if you do not use your card for more than a year.
Now, they charge what they call activity fees. This means that if you do not spend the amount of money that they set- which may be over $2,000- you owe a fee. Some companies charge this fee up front, then refund it to your card after you spend the specified amount. These fees are pretty common, but you can find cards that do not charge them.
Payment Protection Fees
These fees are intended to cover the charges you make in case of job loss or some other issue covered by the program. These can get expensive as they may charge as much as $1 per $100 on your bill. That can add up big time. It would be so much better to just put some money up yourself to cover hard times.
Please do be aware that although these are the common fees, financial laws change quite often. When they do, some credit card companies get creative and come up with ways to present new fees. So if you notice something that we did not mention here, it is not surprising.
Are Any of the Fees Worth It?
Like many other financial topics, there is no one-size approach to answering this question. It really, REALLY depends on your finances, your lifestyle, and, well, you. Let me try to break this down. Let's say that I find a credit card that charges a $99 annual fee with one of the perks being that I can earn 1% back on groceries. 1% may not sound like a lot to some, but we are a family of six- three of which are tweens and teens. We spend a lot on groceries, so that 1% cash back would more than pay for the annual fee- it would leave a nice little bit in my pocket, too.
On the other hand, we never travel by plane. Even if we did, it would take entirely too long to earn enough airline miles to justify any type of annual fee. For someone who travels enough, it might be worth paying for the airline miles perk. A single person who always eats out, though, may not earn enough back on groceries to justify that card.
In my personal opinion, annual fees for perks you can actually benefit from might be worth it. Others, though, not so much. I mean, no, paying to get a paper statement or having to pay late fees are never worth it. If you just absolutely have to pay something with cash, a cash withdrawal fee might be worth it. Also, if you desperately need to go over your limit for some reason and the over the limit fee is cheaper than loan interest rates, you might find yourself willing to pay for it.
Again, though, this all comes down to you. Before signing up for a card, look at all of the perks and fees attached to it. Really do some calculations and ask yourself if those fees are worth it. Will you actually use the perks? When I ask this, I do not mean that you suddenly think, "Oh, yeah! I am going to start collecting airline miles so when I want to go on a trip, I can." More often than not, you will either never take that trip or not take it before your rewards expire. If you already travel every month or two, though, the fees might be well worth it.
Avoiding Credit Card Fees
With some of these fees, they can only be avoided by not getting a card that charges those fees. Others just require a watchful eye and some discipline. Here are some tips to avoid fees:
Compare Credit Cards
The biggest way to avoid fees is to really compare the credit cards you are looking into. It is not likely that they will charge all of the same fees and offer the same perks. You have to pay a good deal of attention to these so that you have no surprises and so you can make the best decision.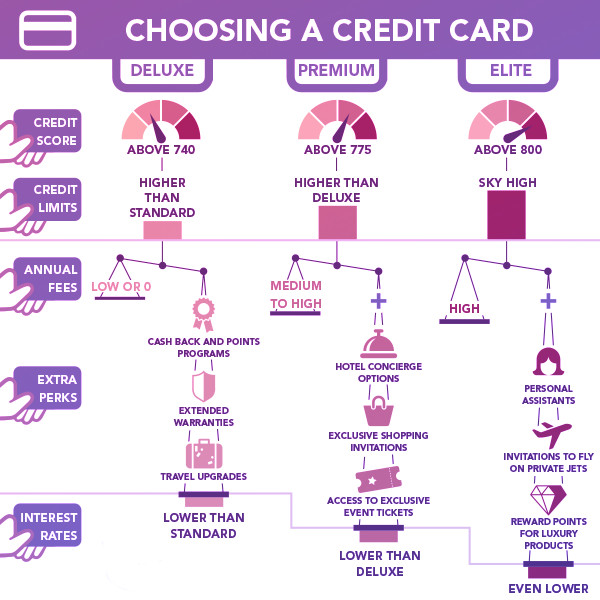 Know the Fees
Going along with the previous tip, you have to know the fees your card charges if you expect to avoid them. If you are unaware that your card charges a paper statement fee, you will not be so quick to sign up for paperless billing. Know your fees well and the terms that go with them.
Keep an Eye on Your Bill
Always, always pay attention to your credit card bill- for more than one reason. First, you want to be sure that you are not being charged for something you did not purchase. This can help detect identity theft early. If you notice it, shut the card down immediately and call your credit card company.
The other reason is that you want to be sure you know what you are being charged for. Do not let yourself be surprised by fees you did not even know existed, or increases that you were not expecting. Keep a close eye on your bill and if you notice anything wrong or different, contact your credit card company immediately.
Shop Credit Cards Consistently
The best credit card shopping trick of all time is to actually shop credit cards. I mentioned comparing credit cards a moment ago. This should not stop after you choose your credit card the first time. On a pretty regular basis, shop around for credit cards. You can often find better interest rates and perks if you look around enough. At the very least, you need to do this prior to any special interest rate periods ending. Also, if you use your cards wisely, you will find yourself eligible for better things as your credit improves.
If you're interested in getting a new credit card, you can shop them right now, here on Loanry. Consider companies selected by our partner Fiona. See below:
Use a Credit Card to Build Credit
If you are looking for a way to build your credit, credit cards are definitely a way to do it. You do, however, have to be incredibly responsible with it. Here are some tips to use your cards to build credit which can lead to better credit cards and help you achieve other financial goals:
Watch Your Charges
Do not charge items that you are not certain you can pay for. While you may have to break this rule in case of emergency, do not break it simply to splurge. Going out to buy a $1,000 smart TV that you do not see yourself having the money for any time soon is just not a good idea. Credit should not be used as a crutch to splurge.
Pay Your Charges Immediately
You do not have to wait until your bill is due to pay it. Some very smart people I know will go to the grocery store on their designated day. They have been budgeting for groceries, so they have money put away for it. They use their credit card at the store, but immediately pay it off when they get home.
For example, let's say my friend Sally has budgeted and put away $100 for groceries. She waits to go to the grocery store until that $100 is in her bank account. At the grocery store, she pays $100 with her credit card. As soon as she gets home, she pays that charge off with the $100 she has put away.
How does this help? First, it shows her actually using her credit. Creditors want to see this, so Sally is showing good things on her credit but she is paying off the charge before interest is accrued. This, of course, saves her some money.
Pay Your Credit Card Bill on Time
If you cannot pay your bill early, at least pay it on time. Find a card that sends out the bill at a time you can actually pay it. The good thing with many credit card companies now is that they will let you choose your bill date. This means that if you get paid on the 17th, you can have your bill due on the 20th. Then, pay the bill on the 17th- you might be able to save some of that interest. Look for a credit card that gives you control over your bill date.
Tips for Paying Your Credit Card Bill on Time Every Month | Loanry https://t.co/ITmK8n1UrH #creditcards #bills

— Loanry.com | Loan Shop ? (@LoanryStore) 23. август 2019.
Protect Your Card
Identity theft is a big problem. Guard your credit card information at all costs. If you shop online, only do so on sites that have protection. You can tell these sites because they have a little lock in the address bar. You do not want to find yourself owing money for things you do not even get to enjoy because someone else is.
Conclusion
Remember that while credit cards can be handy, they can also be hazardous to your credit, which can be hazardous to your future. Be diligent and watchful, and know exactly what you are paying for. If you are in credit card debt with high interest rates, you might consider consolidating that debt with a personal installment loan. Just be sure that whatever steps you choose to take are well thought out and helpful to your financial situation.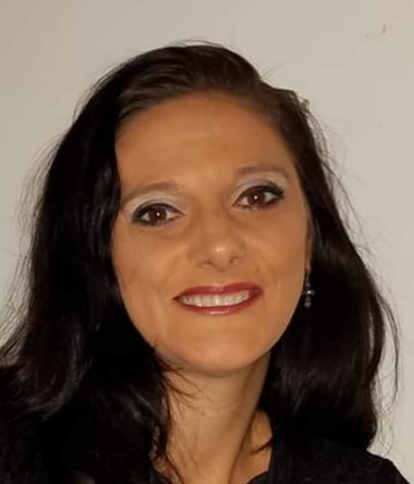 Brandy Woodfolk is an educator, home business owner, project manager, and lifelong learner. After a less than stellar financial upbringing, Brandy dedicated her schooling and independent studies to financial literacy. She quickly became the go-to among family, friends, and acquaintances for everything finance. Her inner circle loves to joke that she is an expert at "budgeting to the penny". Brandy dedicates a large portion of her time to teaching parents how to succeed financially without sacrificing time with their little ones. She also teaches classes to homeschooled teenagers about finances and other life skills they need to succeed as adults.
Brandy writes about smart money management and wealth building in simple and relatable ways so all who wish to can understand the world of finance.