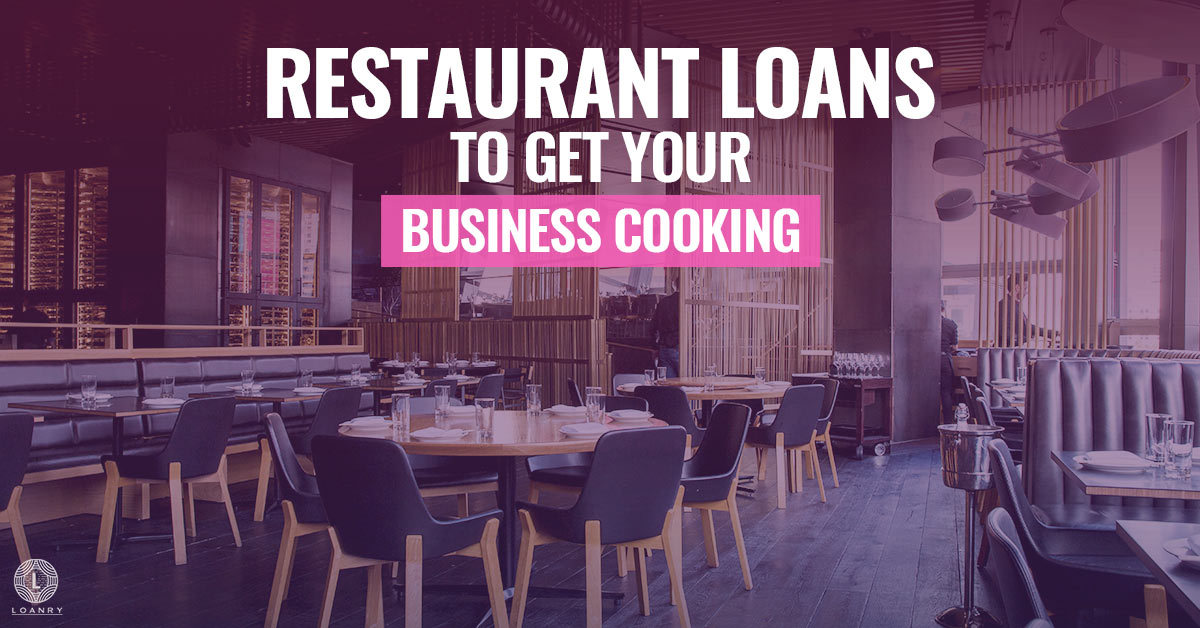 Many of us have dreamed of owning a restaurant. However, the startup cost alone is enough to make many of us intimidated. After all, most of us don't have the money to fund our dreams of owning a restaurant out of pocket. But it's not impossible. It just requires a fundamental understanding of the process and the types of restaurant loans available for this type of venture. As a future restaurant owner who needs funding, you need to familiarize yourself with how to position yourself to get a loan as well as the different types of loans available to you.
You Need A Loan for Your Restaurant…What Should You Do?
Any restaurant owner in search of restaurant loans starts by asking themselves what's the best way to go about getting funding and how they can make themselves look more attractive to lenders. This is a smart question. Before you're approved for a loan there will be many things a lender will need to look at to determine if you're a good candidate for a loan. They will be trying to determine if you'll have the means to pay back the loan. They will also take a look at your past financial situations and evaluate how well you honored previous loans or financial obligations.
And they will assess how much of a risk funding you might be. As a result, it will be in your best interest to have and be able to prove a history of financial responsibility. Have you paid your creditors on time? Have you defaulted on any other loans previously? These are all valid considerations that most lenders explore. This is why you'll need to prepare before you run off and apply for a loan for your business. You'll want to know how good your credit is and clean up any areas that need it before you apply.  Restaurant owners need to learn the nuts and bolts of how to finance a business to prepare to apply for restaurant loans.
What Type of Loan Do I Need?
As a restaurant owner, you need to understand why you are seeking a loan. Do you need new equipment? Are you unable to purchase supplies for your business? The reasons you need funding can be wide and varied. However, you need to be clear on why you're borrowing money and where you intend to use it before you apply for it. If you don't have a clear intention for why you're borrowing money, your use of the finds will probably be misdirected.
You identified the need and were clear about what the money would be used for. This prior knowledge of how you will use the funds is helpful and will prevent you from spending. Business owners have a wide variety of needs. The loans you seek should be a direct reflection of what you truly need to run your restaurant. This is why you need to consider why you're seeking a loan for your restaurant before you start small business loan shopping. Determining your why will help you decide what type of loan will be best for your restaurant before you business loan shop.
The Steps of Getting a Restaurant Loan
Once you've determined your why you'll need to take very specific steps to prepare to apply for a business loan. First, you'll need to determine how much you need to borrow. Once you've determined that, you'll need to put together a business plan. Most lenders will want to see this. A business plan should consist of your tax returns, both business and personal, for the past three years. You'll also need to provide balance sheets that show cash flow.
Profit and loss statements should also be included. Financial statements and projected revenue as well. All of this information should be gathered and submitted along with the application. Your application, along with the information and documents you submit, will paint a clear picture of your business. This will help lenders determine your risk factors as well as how likely you are to pay the restaurant loans back and follow the terms of the loan without defaulting.
Don't Forget About Your Credit Score
Lenders will look at your credit score in conjunction with everything else. This means that the day before you apply for a restaurant loan should not be the first time you look at your score. In a practical and functional sense, you need to look at your credit and score well in advance to fix any errors that you may find. This is primarily because any errors that you find may take time to correct.
Also, you want to start looking at your credit score well in advance because there may be things you can do to improve it before you apply for your business loan. Give your credit as much TLC as possible. Your credit score may determine whether or not you need collateral to be approved for a loan as well as the type of loan you're approved for and the interest rate. However, there are a variety of different loans you can choose from to get your restaurant off the ground or to get whatever you may need for your restaurant.
Your Business Credit Guide That Gets Down to Business https://t.co/R0rwYqmQpa

— Creditry.com | Loan Shop ? (@CreditryStore) December 7, 2019

SBA Loans
You may want to consider applying for a Small Business Association or SBA loan if you need substantial things for your business. These loans can be expansive enough to include construction, which means that you might be able to finance the construction of your restaurant. SBA loans shouldn't be considered to meet the smaller needs of your restaurant. These loans are usually pursued when you have major things to accomplish and need a sizeable loan to get your restaurant running and off the ground.
The eligibility requirements can be quite difficult to meet and you may be required to provide a lot of information to qualify. However, if you are approved for this type of loan the benefits can be extremely beneficial. SBA loans allow the loan holder to choose between both fixed and variable rates. Plus, SBA loans will fund up to ninety percent and the loan terms can be up to twenty-five years long. The benefits don't end here, however. An SBA loan is guaranteed by the SBA which makes it a safer loan if you default on the terms. Plus, there are different types of SBA loans.
SBA 7(a): Large expensive business needs
Then, SBA 504: Real estate and construction projects
SBA Express: A smaller loan that can be used for emergency funding that can be delivered within forty-eight hours and has a fifty percent SBA guarantee
The application process is involved in that you may be required to provide proof of ownership and financial reports. Background information may also be a requirement for an SBA loan. Collateral may be required as well. However, an SBA loan may be one of the more beneficial restaurant loans to apply for.
Equipment Financing Loans
Fortunately, there are many different types of restaurant loans you can apply for. You may have a physical location for your restaurant already secured and funded but lack the equipment you will need to operate your business. This means that there are specific things that your business will need. As a restaurant owner, you may want to get an equipment financing loan to lease the equipment you're going to need to operate your business. For example, you may need commercial kitchen equipment, amongst other forms of restaurant equipment. In this situation, an equipment loan could be really helpful. One clear benefit of these loans is that the equipment you lease acts as collateral.
This usually translates into lower interest rates. These loans can be used to lease a wide variety of different types of equipment, from heavy machinery to computers. Keep in mind, however, approval for this type of loan usually requires good credit. However, if you are creditworthy it may be a good idea to apply for this type of loan because you'll get current equipment and up to date. You'll also pay a lot less than you would if you were buying the equipment outright. Leasing provides flexibility to the restaurant owner by allowing him or her to stay up to date with the latest equipment without worrying about upgrades. Plus, it allows you to use a piece of equipment for as long as you need it without being stuck with it.
Term Loans As a Resource for Your Restaurant
As a restaurant owner, you may benefit from a term loan. These loans are helpful when it comes to funding a wide variety of your needs. These loans are traditional and can be used to meet many different needs. They are coveted because they usually come with flexible terms and fixed or predictable interest rates. These terms may be difficult to qualify for if you don't have good credit, however. You may also be required to provide collateral for this type of loan. The required documentation may be extensive as well. You may be required to provide many documents, including financial documentation.
However, if you can qualify for this type of loan, they generally have lenient repayment terms, leniency when it comes to the amount of the loan, the repayment terms, and the type of lender. These loans can be acquired through traditional lenders as well as unique or alternative lenders. These loans may be a good option for you if you've been in business for a few years. They can also help your credit rating. Loans can be beneficial in providing you with the funds you need and improving your credit when you follow the terms of your loan.
Commercial Real Estate Loans for Your Restaurant
If you're looking to build, rebuild, or buy a commercial building for your restaurant, you may want to consider this type of loan. These are traditional loans where the real estate is used as collateral which makes them secured loans. These types of loans can be used as restaurant loans and often come with attractive interest rates. Similar to financing a home, the terms often allow you as long as thirty years to pay them off. However, you can often get a better interest rate if you opt for a shorter repayment period.  Regardless of what you decide, this type of loan will fund shelter for your restaurant business, should it be leasing a space or building your storefront.
A Line of Credit for Your Restaurant Needs

You may have different things that come up that you need funds to take care of. In situations like this, a line of credit may be attractive. This type of funding allows you to purchase whatever you need, as you need it, up to your credit limit. A business line of credit is similar to a conventional credit card. You only pay interest on the amount you spend. This is a form of unsecured business credit that provides lots of flexibility.
You can withdraw funds as often as you need, repeatedly, up top your limit, and you don't have to go through a lengthy application process repeatedly. You simply withdraw funds as you need them. Although good credit makes it easier to secure a business line of credit with a good interest rate, you may still be able to get one without perfect credit. However, the interest rate may be significantly higher and you may be required to secure the loan with collateral. A line of credit can still fall under restaurant loans because it's funding you borrow to meet the needs of your restaurant business and restaurant loans can come in many different forms.
A Different Approach to Secure Funding
If you're just starting out and don't have much business credit, you may have to take an alternative route to get the funding you need for your restaurant business. A personal loan may be your best bet if you want to secure funding for your business at a decent interest rate. Of course, a personal loan will be dependent on your personal credit in terms of your chances of approval and your interest rate. However, if this is the only way to secure funding for your business, this may be a good route to take.  These loans are attractive because you don't need to provide financial material regarding your business.
Lenders will only be looking at your personal credit and your income. Forget having to come up with tax returns for your business, six months of profit and loss, and other financial data a business lender may request. Plus, it may be quicker and easier to secure a personal loan for your restaurant business instead of a business loan. However, buyers beware. A personal loan may be easier to acquire but if you default on the terms it can affect your personal credit.
Even if your business fails the money you owe will continue to impact your personal credit. A personal loan will also inflate your debt to income ratio. Plus the money you borrow may fall short of the funding that you'd get for typical restaurant loans. A business loan can be for millions of dollars.  Most lenders won't fund a personal loan for millions of dollars.
What are the Best Terms for Restaurant Loans
It may be difficult to determine how long you should take to pay back restaurant loans. Typically, short term loans are used to cover an emergency. You usually have no longer than eighteen months to pay them off and the interest rates are typically higher. Conversely, long term loans typically have better interest rates and can be funded for much larger sums of money.
Typically, that amount can be negotiated between you and the lender. Lenders who offer long term loans usually won't fund a loan for a small amount of money. Unfortunately, if your credit is less than good, a short term loan may be all you qualify for. The interest rate for short term loans can be as much as eighty percent depending on the terms and your credit. Nevertheless, if this is one of the only ways to secure a restaurant loan, it may be well worth it to apply for this type of funding. You will need to repay short much sooner. And the amount you can finance will be typically less than the amount of a long term loan.
What Do I Do to Secure Funding for My Restaurant Business
Understanding the needs of your business as well as your financial status and standing are pieces to the big puzzle that you need to put together to apply for a business loan. If you are familiar with all the puzzle pieces that make up your situation, you have the information needed to apply for a business loan. You should start by understanding clearly why you feel you need a business loan for your restaurant. Do you need equipment? Are you trying to establish business credit? Do you need to lease space for your restaurant?
The reasons may be many. Your only job is to be clear about why you need the funding and what you will use it for. This clear understanding of the needs of your business serves as guidance and a roadmap when it comes to determining the best kind of funding or restaurant loans for your business. If you are clear on your why it should be easy to determine how much you need to borrow. With these two pieces of information in place, you can create a business plan. Check your credit early, know your score, and clean up any errors.
You'll also need to gather all your financial information for the application process as well. These are all fairly universal steps for applying for a business loan. Make sure you've taken all the necessary steps to prepare yourself for the application process and have considered what type of loan would be best for you.
Know the Benefits and Risk Factors for Different Types of Loans
There are many different types of restaurant loans. The type of loan you choose should be dependent on the needs of your restaurant business as well as your specific situation. However, regardless of the type of loan you choose, you need to be familiar with the benefits as well as the possible pitfalls of each type of loan. For example, if your greatest need for your business is equipment, it's probably best to apply for an equipment loan.
The equipment you lease will serve as collateral and you will pay a lot less by leasing instead of buying. However, if you default on the payments, you may find yourself without the vital equipment you need to run your business. This is why it's a good idea to become familiar with the worst-case scenarios of any business loan you choose to pursue. This knowledge will help you to honor the terms and conditions of the particular loan you are trying to acquire. The terms of each type of loan will depend on the specific loan.
Some loans will require you to come up with collateral. This means you could risk losing something is you default on the terms of the loan. Other loans may not require collateral, however, defaulting on the terms may hurt your business credit immensely. Regardless of the type of restaurant loan you apply for, you should be aware of the pros and cons. Full awareness should be part of the preparation and application process. Use your knowledge about the various types of loans to make an educated choice regarding the best loan for your restaurant.
Closing Words
You must have a fundamental understanding of your financial situation as well as the needs of your restaurant business. Although there are a variety of different restaurant loans you can apply for, you must first understand what your restaurant needs. And how much funding it will take to meet those needs, in order to choose the most appropriate loan for your business. This type of awareness will act as a guide when it comes to selecting a loan that will adequately meet the needs of our restaurant business and help it to grow.
You should also familiarize your self with the pros and cons of different restaurant loans. This will also help to narrow your choices until you decide on one that best suited for you. The preparation process will be similar regardless of the type of loan you apply for unless you're applying for a personal loan. Personal loans require less and are usually based on your personal credit and your income. Unlike business loans, they are usually much easier to apply for. However, the damage they can do to your credit can be substantial, should you default on your payments. Know the needs of your business, familiarize yourself with your credit, and determine why you need a loan and how much you should borrow.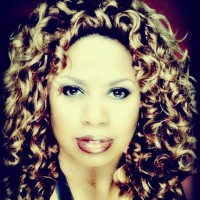 Nwayita is a personal finance writer who knows the value of getting the most out of her dollars. She understands that financial savvy is the key to making her budget stretch. She takes pride in sharing her financial planning and spending advice generously and prolifically. Her passion lies in helping millennials, as well as people of all ages and from all walks of life, develop rich habits they can use for life.