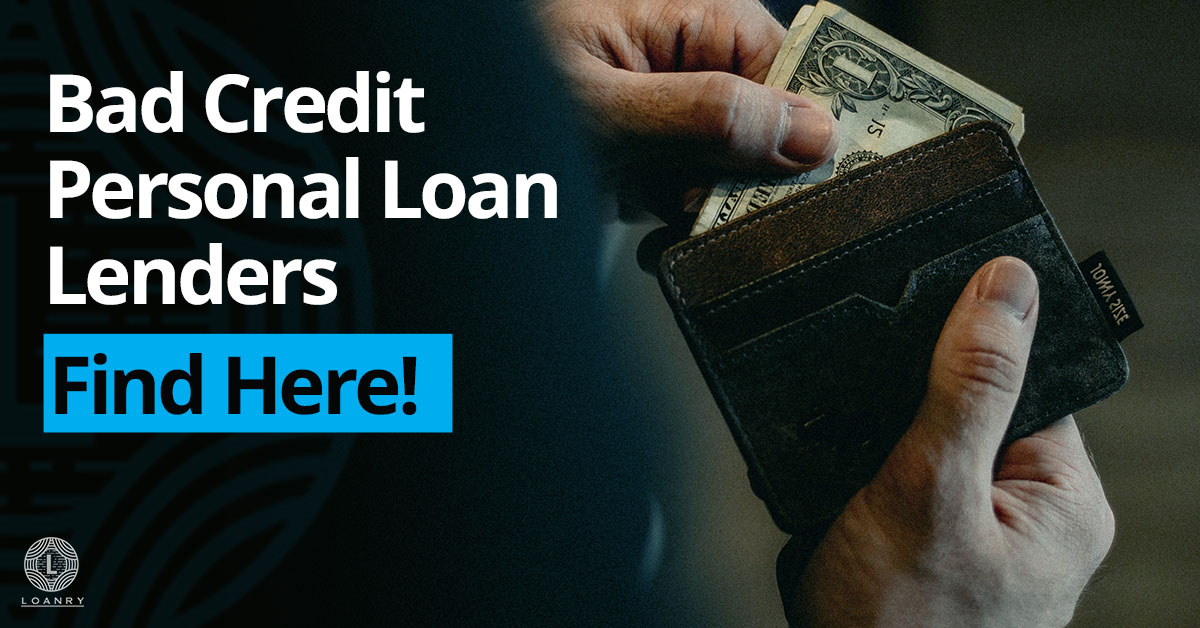 When it comes to bad credit loans these days, there are more options available. For one, you don't have to settle for astronomical interest rates. You can also obtain a personal installment loan with bad credit meaning you can pay in installments that you can have more time to pay off. We no longer live in a time when if you have no choice but to get a bad credit loan, you must settle for bad credit shorter loan lenders who will make you pay outrageous interest fees in a very short time or else.  Bad Credit Personal Loan Lenders: Find Here!
How do You Get a Bad Credit Personal Loan?
You can obtain a bad credit loan from various sources. Personal loans for bad credit are also available at some pawn shops. You can get one by finding bad credit personal loan lenders offering loans throughout your city or online, you can obtain them at banks or credit unions, and you can obtain one from family or friends.
Other than that, the following includes ways of getting a loan bad credit:
Learn the distinction between an unsecured and a secured loan:
There are various distinctions between an unsecured and a secured loan. A secured loan is acquired with collateral used as a backup, such as property, jewelry, a vehicle, or a home. An unsecured loan does not require collateral to use with as a backup. Thus, they have a higher risk for lenders. These loans are also known as personal loans.
It will behoove you to be clear on the terms. Some loans have specific terms and a fixed interest rate. In other cases, the loan can be a revolving line of credit with variable interest rates.  For bad credit personal loan lenders: Find small personal loans online!
It's expectant to have at least interest rates and fees that are somewhat high:
Of course, the price for bad credit loans come with higher closing costs, interest rates, and origination fees. The closing costs for those with excellent credit may be .5% of the loan amount. The closing costs, however, for those with bad credit may be one to four percent of the loan amount because this loan is riskier, and not much money is made off of them.
Understand the importance of credit cards:
There are various areas the FICO considers to calculate your credit score which is weighted differently. The payment history is 35%. Having a good track record to pay debts on time is the most important factor for the credit score. The amounts owed is 30%. However, owing money isn't necessarily a terrible thing. FICO will look over the amount of credit available and the amount you're using now. Your credit history length is 15%. So, a person with no credit may have a low score in this area.
However, the credit can balance out when having higher scores in other areas. When it comes to new credit, the weighted average is 10%.  The credit type used is 10%. In this area, it can be installment loans (such as auto payments), credit cards, retail, and mortgages, for instance.
Consider conventional lenders first:
A conventional lender, such as a bank or credit union, most likely will give someone with bad credit a higher interest rate than someone with good credit. Nevertheless, these institutions lend to borrow with bad credit a lot of times. Otherwise, you must scrutinize bad credit short term loan lenders because some of these lenders may have the least favorable terms for the borrower.
Find the lowest APR (annual percentage rate) for the shortest term:
Extending the loan length can be tempting due to reducing the monthly payment amount, but you may end up paying more interest after a while.
Properly prepared to meet with the lender
After finding out which lenders to go to, you must properly prepare when applying for a bad credit loan online or at a traditional brick-and-mortar building. You must have hard copies of financial documents, employment information, housing history, other income, bank statements, your social security card, driver's license or state ID, etc. You must present this paperwork along with your loan application.
The loan application includes basic information about the applicant. This information is the social security number, expenses, income, and savings, for example. Some lending situations may be better with a loan application letter. This letter must explain why the loan is required, how the loan will be used, and the repayment plan.
If there is no strong credit report to back you up, you may be required to work harder and possess greater determination to obtain a loan.
You can make a list of a dozen and more local lending institutions and start applying. And if you obtain a rejection from one company, don't get discouraged. Just move on to another lending company on your list. You can keep your head up in knowing that there are more possibilities out there, and you have options.  You also can ask the loan company why your application was rejected to better your position when doing your next application.
Other Key Information about Bad Credit Loans
Bad Credit Personal Loan Lenders: Find Here! There is other important information you need to be aware of when applying for cash loans bad credit. For one, you must know about the penalty when defaulting on a loan. The lender may send your account to collections. Also, you may be negatively affected in your credit for the future. So, it will behoove you to ensure your bank account will have the funds available for scheduled payments.
The next thing you should be aware of is the guarantees of some companies that you researched. These businesses prey on the weak, so they can make more money down the line. Also, there may be some promises and guarantees concerning bad credit loans with some type of fine print negating them.
With all this said, it is critical to analyze your budget. It's imperative to understand how much money is necessary. Under no circumstances, do you want to borrow against this money. The main thing is to borrow against your monthly incomes that are not necessary. To be safe, you must not borrow any more than 25%.
Find here! And lastly, but surely not least, you must not sign the papers before getting a total understanding of the contract. Hidden fees, such as large administrative fees, may be in fine print.  You must ensure you know how much the loan will cost you to pay back and how long it will take to pay the bill off
Conclusion
Bad credit loans can be a good thing if you research and strategize accordingly. You will be able to take care of that debt you got the loan for, and you can rebuild your credit when you pay the loan back on time for the amount due.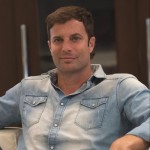 Ethan founded Goalry, Inc in Dec 2016 with the mission to build the world's first and only Financial Goal Mall. One place to reach financial goals and comparison shop for any money matter. Taub invents the IP for the finance stores within the mall, while overseeing various aspects of the company. He also has orchestrated the company's earned media across the finance stores: Accury®, Billry®, Budgetry®, Debtry®, Cashry®, Creditry®,  Loanry®, Taxry® and Wealthry®. This includes over 1200 blogs, 400 videos, thousands of social post and publications that have been featured across the web.