If you are like me, my computer plays a central role in my life. It is how I manage my money, my budget and often how I earn an extra income from a side gig. It's also how my kids do their homework and socialize with their friends. So, when the computer has problems, it's a hardship for all of us. The internet, these days, connects everyone in ways that we could never have imagined several years ago. When we need service for our computer, everyone starts looking for an option that fits us. A times a personal loan to buy a computer might make sense.
Can I Get a Personal Loan to Buy a Laptop?
Yes, but you may run into a few issues. If you are looking to your bank for a loan, they may not be willing to loan such a small amount. In this case, it may be better to try another way to get a computer. You can look for used computers on sites like Craiglist so that your investment is much more budget friendly.
Another option is to look for a credit card with a zero-interest introductory period. Even without stellar credit, you may be able to find a card that serves your purpose. A card with a six-month interest free period allows you to pay $167 a month to pay off a $1,000 computer.
Computer Loan Bad Credit – What Are My Options?
If you are looking for a personal loan to buy a computer, be sure that you understand the terms and will be able to make the repayment schedule. When shopping for a personal loan with bad credit, you'll be considered a high-risk client and receive a higher interest rate for the loan.
While there are standard interest rate ranges for credit scores, every financial institution has some leeway when determining the rates they offer. This means that research is very important for consumers. Thanks to the Internet, there are many ways to compare rates to find the best one for your situation. If you consider using a co-signer for the loan, you may be able to negotiate a lower interest rate.
What is a Computer Loan?
When it is absolutely time to buy a new computer, a personal loan to buy a computer might be the best option. These are usually short term secured loans but they generally have low interest rates. What you need to consider is how the loan will be repaid. The loan will come with interest so when you consider the cost of a new computer plus the payment schedule and interest, you need to know that you are making the best decision for yourself and your family.
In the end, loans for computer equipment generally have low interest rates so going ahead might not be a big burden. On the other hand, a personal loan to buy a computer will be small. Most loans will be around $1,000 to $1,500. This means that, with the low interest, the repayment period will be shorter. One advantage to considering a personal loan to buy a computer is that by paying off the loan on time, you will be building your credit rating and establishing a credit history. Such a loan can bolster a credit rating by 30-50 points if it is paid back on time.
Does a Loan for Computer Pay Off?
When you're looking at the back to school ads, it may be tempting to buy a new computer or new upgraded software. Even with the sale prices, the latest technology is still expensive. Most new computers will cost anywhere from $1,000-2,500. Also, many companies will provide rebates and financing plans to entice you into buying. A personal loan to buy a computer is another option but if you select the wrong lender, you can be hit with fits and charges that increase the overall cost of the computer. In some cases, you could pay several times more than the sticker price. By the time you finish paying it off, the computer is already outdated and in need of replacement.
When you are shopping for a new computer, also look at the variety of financing plans that manufacturers offer. Some plans may not be the great deals they seem to be at first glance. For instance, Dell advertises financing for as low as $24 a month. Their repayment schedule shows that you will be making monthly payments on an $800 computer for nine years.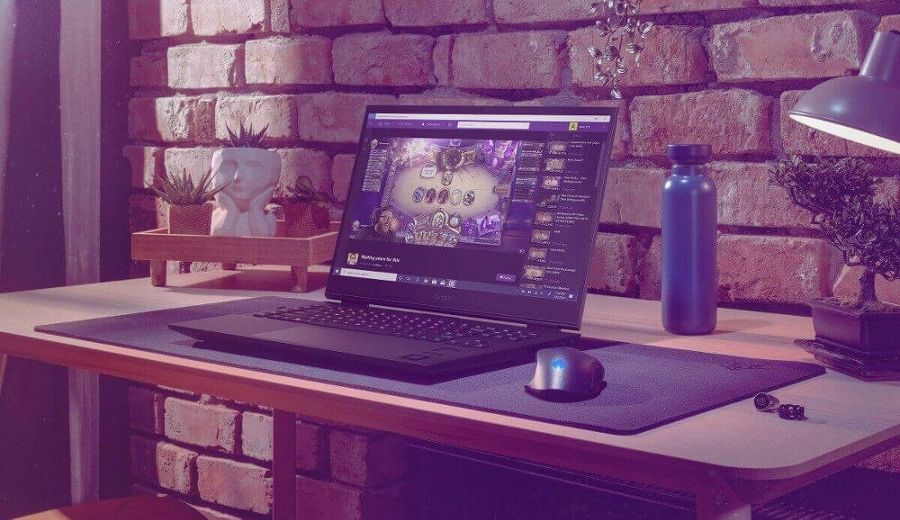 Example of What You'll Pay…
The reality is that you will be paying $2,170 for an $800 computer. This happens because they have an interest rate of 29.99%. They also have a $90/month schedule for a $3,000 computer. This would take over 30 years to pay off and end up costing $14,734. The long repayment schedule and increased cost can be offset by paying more each month above the minimum payment. In this case, you would better off to look for a personal loan to buy a computer with better terms and interest rate.
If you are looking for an Apple computer, they offer two financing options. For a $1,200 computer (Macbook Air), they advertise "From only $57.57 for 24 months." To get this deal, buyers have a secure a PayPal Credit account. For this deal, PayPal offers an 12.99% interest rate which is lower than their normal 19.99% interest rate. This increases the price of the computer to $1,381. The other option is to pay $210 a month which results in paying out $1,257. That might not sound too bad but you're forced to get a PayPal credit card to get the deal. Another financing option available through Apple requires you to get a Barclays Visa credit card.
Retail Incentives
As an inducement, you have an 18-month period to pay off the computer with no interest. The card also allows you to earn points for future purchase of Apple products. On the down side, their interest rates vary from 13.99% – 26.99%. The exact rate is unknown until you apply. If you are late or unable to pay off the balance during the initial 18-month promo period, all of the interest is added to the price. So you can be caught off guard and owe several hundred dollars in interest payments if you don't watch it carefully.
Some retailers such as Best Buy and Amazon have their own deals on computers. Currently, Amazon offers an interest free, 12-month plan through their credit card. This is available for computers that cost $599 or more. The down side is that their card has an interest rate of 25.99%.
A last option is to rent a computer or rent to own. This is another time that you need to really pay attention to the fine print. Rent-A-Center provides this service. At Best Buy, a Toshiba 2-in-1 laptop costs $249. It can be rented at Rent-A-Center for $26 a week. If you decide on the rent to own option, you'll pay $1,689 in 65 weekly payments. If you can pay it off in 90 days, you'll pay $844. This is another time you might be better with a personal loan to buy a computer.
Should I get a Personal Loan for a Computer?
To help you decide whether to get a personal loan to buy a computer, it's helpful to think through several aspects of your life. First, how will the computer be used? Is it for running a business or just surfing online? Lenders will take these reasons into account when considering a personal loan to buy a computer.
When you determine the reason you need a new computer, you may find the real reason to be trifling and decide to avoid taking on additional debt. On the other hand, a computer for work or school makes sense. In those instances, it makes more sense to look for a personal loan to buy a computer. If your new computer dreams are filled with shopping and chatting online with friends, it might be better to simply save up to buy it. Answering the question should you get a personal loan for a computer requires looking first at other options to pay.
Other Ways to Pay for a New Computer
Try a variety of options before you jump into an installment plan or dicey financing scheme. When looking at your options for paying for a new personal loan to buy a computer, make sure that you will be able to manage the schedule to repay the loan. If you can't pay it back, don't take it. Failure to repay it will put you in a worse situation than you are currently in. Here are some of the ways to get an extra money to repay your loan :
Hold a garage sale
Borrow from a friend or family member
Cut down on expenses and save up for it
Get a part-time job in the evenings or on weekends
If it a secured loan, any collateral will be taken or repossessed. Also, this may have an impact on your credit. You'll spend more time attempting to improve your credit than it took to destroy it so think it through thoroughly first.
Computer quick cash loans are tempting but they may also end up negatively impacting your credit score if you struggle to repay the loan or are late with payments. Again, this may be a poor decision to rush into. Consider the option, seek to understand the terms and fine print, then look at how it will impact your daily life while you're working to pay it off. If it looks like a good fit, fine. If you're unsure or concerned, it may be your gut telling you that its not a good deal for you and your family.
Payment Plan Considerations
Another question to ask yourself is can you stick with the payment plan? When you take out a personal loan to buy a computer, you'll be making monthly payments for an extended period of time. It is through being ruthlessly predictable that the loan will get repaid without any damage to your credit report.
In the same vein as sticking to the payment plan is your budget. How will making regular payments interfere with your current budget? You're still going to need to buy groceries, pay the light bill and cover daycare for your kids after you take out the personal loan to buy a computer.
Some expenses can be minimized and saving found in other areas but after many months, will this stress you too far? A second job to pay for a personal loan to buy a computer will mean that you have less time to spend with your family. Is it really worth it? If the sacrifices are small, it might be.
Can I Use a Student Loan to Buy a Computer?
If you are still carrying a student loan, you're probably looking for ways to get out from under that loan. There are options that exist to consolidate or refinance your student loans. Getting a lower interest rate can allow you to buy a new computer. To find a lender, you'll need to shop around at sites like Loanry.
As a clearinghouse of lenders, you may be able to find a lender, what they offer and get answers to your questions. Their Online Student Loan Store helps you find a potential lender who can help you out. This will substantially reduce the burden the loan shopping burden and allow you to get the computer you need.
What Are My Computer Financing Options?
There are many options to finance your new computer. We've covered the types of plans offered by computer manufacturers and retailers. There are ways to raise and save the money. Even renting computers or using rent to own programs to get a new computer. The biggest take away is that yes, you can get a personal loan to buy a computer, but you need to slow down and think it all through before you jump in. Some options may be better for you and your lifestyle than others. This is a case of haste can make waste. So, do your research. Slowly consider your options and shop around for both the computer and the lender if you decide to take that route.
Best Computer Brands to Finance
When you are looking for a personal loan to buy a computer, there are several highly rated computers that you should consider.
Apple MacBook Air M2
New M2 chip
13.6-inch (diagonal) LED-backlit display with IPS technology
Memory 8GB
Storage 256GB/512GB
$1,179 on Ammazon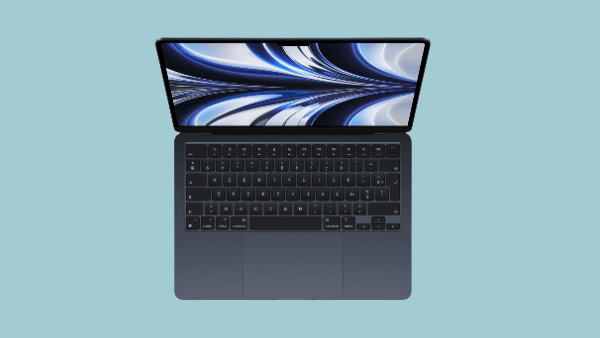 Acer Swift 3
Intel i5-1135G7 2.40 GHz
Full HD LED 1920 x 1080
Memory 8GB
Storage 1 x 512GB
$649 on Amazon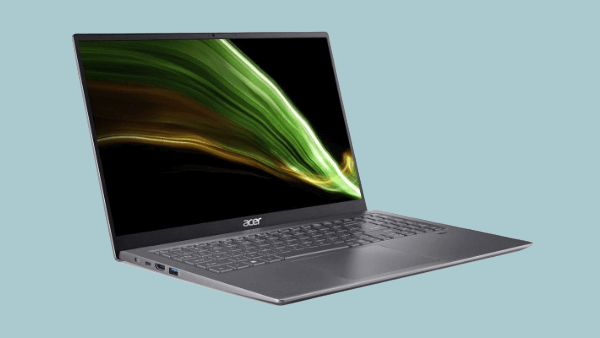 Dell XPS 13
12th Generation Intel Core i5-1230U/i7-1250U
13.4" FHD+ (1920 x 1200), InfinityEdge
Memory 8GB dual-channel DDR5 5200MHz
Storage 256GB PCIe 4 SSD
$1,399 on Amazon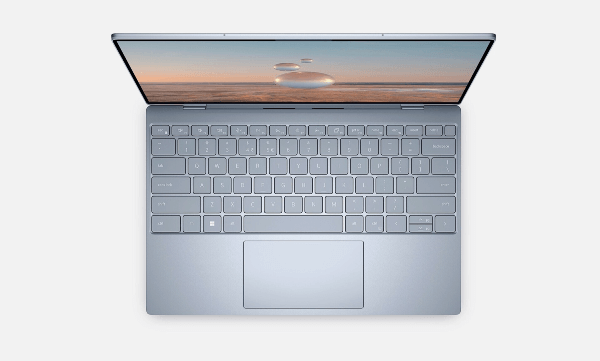 HP Pavilion Aero 13
AMD Ryzen™ 5 5600U
13.3" diagonal, 1920 x 1200, IPS
Memory 16 GB DDR4-3200 MHz RAM
Storage 512 GB PCIe® NVMe™ M.2 SSD
$732 on Amazon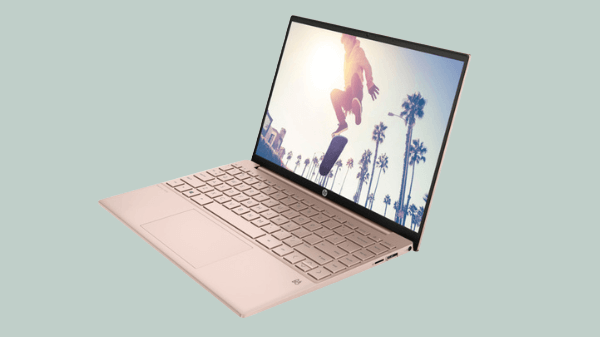 Lenovo Yoga 7i 14"
12th Generation Intel i5-1235U/ i7-1255U
14″ 2.2K LCD (2240 x 1400), IPS, touchscreen
Memory Up to 16 GB 4800MHz
1x 2280 M.2 PCIe 4.0 x4
$925 on Amazon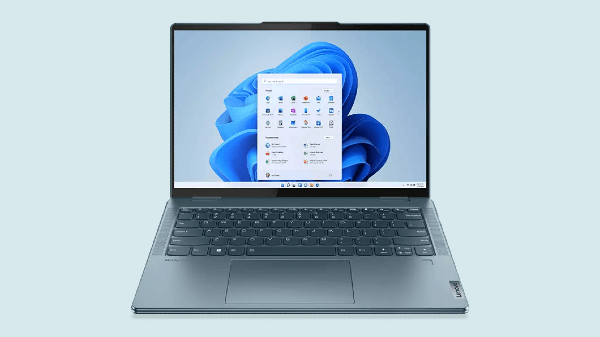 Conclusion
There are many ways to finance a new computer when the urge strikes. Not all are the most sounds or best financial routes for each person so a lot of research has to go into the process. One way is to look at a personal loan to buy a computer. As part of your research, use the tools from various websites to help you decide and educate yourself along with way.
Learn and grow as you spend time doing research. If you decide you apply for a personal loan to buy a computer, you know that you're making a solid decision that will work for both you and your family.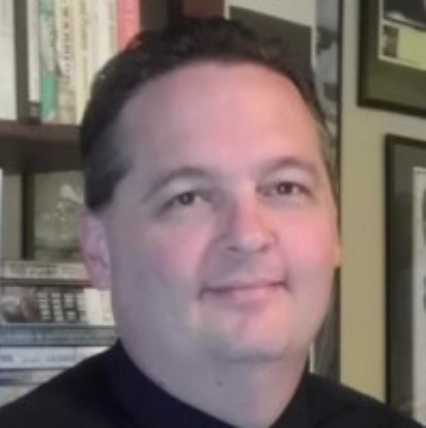 Blaine Koehn is a former small business manager, long-time educator, and seasoned consultant. He's worked in both the public and private sectors while riding the ups-and-downs of self-employment and independent contracting for nearly two decades. His self-published resources have been utilized by thousands of educators as he's shared his experiences and ideas in workshops across the Midwest. Blaine writes about money management and decision-making for those new to the world of finance or anyone simply sorting through their fiscal options in complicated times.