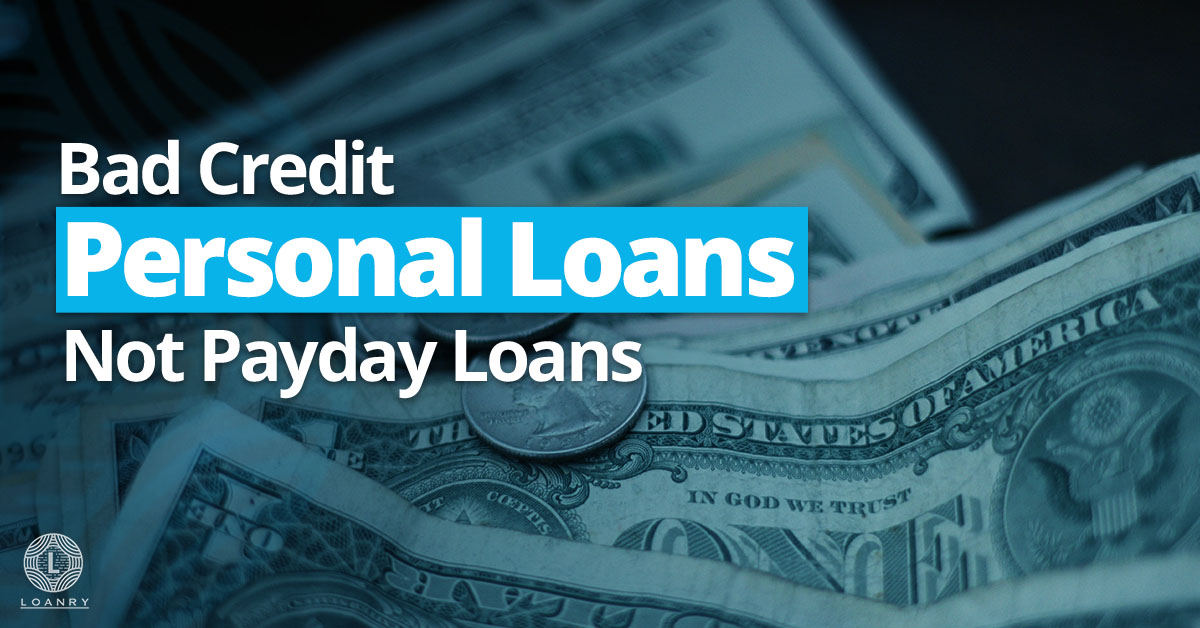 For those of us who are seeking out personal loans without the best credit, it is better to consider bad credit personal loans not payday loans. It is important to understand the difference between the two types of cash loans online. Don't confuse them with those that can be considered emergency cash loans.
What Is a Bad Credit Personal Loan?
A bad credit personal loan or cash loans bad credit are financial options for those who seek the services of a traditional personal loan with less than fair credit. These loans have the ability to reach a loan amount of five thousand dollars. They can be paid back over the course of two or three years. In most cases, these loans are used to cover much larger expenses.
For instance, home repairs or major car repair expenses that exceed a thousand dollars. Those require a loan that can cover the cost of the need up front and at once. For larger purchases, bad credit personal loans not payday loans are the better options.
There are several factors used to qualify a person for a personal loan. They include the following:
Credit check
Age
Income verification
Debt to Income ratio
It is important to expect all of these factors to play a percentage in determining whether or not you qualify for cash loans bad credit included. Lenders use these factors to not only determine your eligibility for the loan. They also calculate the interest rate you are awarded. Then it influences the term for repayment. The lower the credit score the higher the interest rate is in most cases. Expect additional fees to be associated with these personal loans.
For example application fees and penalty fees for repaying the loan in a shorter time span than originally agreed. When you pay the loan off earlier, you are benefiting yourself financially. However, these companies lose interest that they were expecting to generate from granting you a personal loan.
What Is a Payday Loan?
A payday loan is different from a bad credit personal loan. They are also referred to as emergency cash loans and cash loans online. A payday loan in terms of amount and term limit is much shorter than the personal loan option available to those with less than fair credit. Most payday loans allow one to two periods to pay back the loan that was borrowed.
The amount that is often borrowed is less than a thousand dollars. It is used to essentially have ends meet when a check may be shorter than the one coming behind it. In fact, many of these payday loans do not even refer to a credit check during an application. They require more on income verification and the amount that you generally make in order to know what to expect on the next payday when the loan will be paid with interest.
Because these payday loans have such a small term on repayment, any person who is unable to pay back the loan in the allotted term may extend it to an additional pay period. However there will be an additional fee applied in addition to the interest that will generate on the remaining balance. The interest on these payday loans can be up to and exceed 100% of the loan amount. For this reason, it may be difficult to repay the loan in a one or two payments.
It is nice to know that the best Payday loans are considered safe. The legislation is also supporting a better way. Those pursuing fast payday loans want to have all of their data protected.#personalloanonline #loanry #emergencyloanhttps://t.co/Y0qG3nJmpB

— Loanry.com | Loan Shop ? (@LoanryStore) July 13, 2019
Why Should You Opt For a Bad Credit Personal Loan?
When you are comparing your loan options, you should choose bad credit personal loans not payday loans due to a variety of reasons. Payday loans may not impact your credit directly. However they can be a financial strain that depletes all of your finances.
Especially if you are unable to quickly repay the loan. Because of the way the interest is generated and the different fees that can be tacked on to a payday loan, these companies can make close to 200% on their loan in some states. Even more depending on the state allowance of loan interest. This alone is why bad credit personal loans not payday loans are a better option available.
With bad credit personal loans, you have the ability to stretch out your repayment term. Making it a longer obligated to pay back the borrowed amount, but also much smaller monthly payments that do not cause significant financial distress. When monthly payments fit into your budget, choosing bad credit personal loans not payday loans are the right options.
Where Can You Find A Bad Credit Personal Loan?
Now that you have decided that you will seek out bad credit personal loans not payday loans, your next step is to determine where these loans are located and how to search out the right option for you. These personal loans can be found at the following:
Bank
Local Finance Lender
Online
Local banks offer personal loans for customers. They can have a number of uses. However, there is often a credit requirement associated with bank loans. For those with anything less than fair credit, most bank personal loans are not as easy to obtain.
Local finance companies can be found in almost all downtowns. These lenders are available for customers with all credit scores. They will offer personal loans with scheduled monthly installments. Some of these lenders offer customers the ability to secure their loans with collateral in order to obtain a much smaller interest loan.
Maybe you would like to check out the cash loans online? Using an online lender search service, you have the ability to choose your personalized loan be reviewing numerous offers presented. Minimal information is required for a pre-approval to determine what companies will offer you the cash you need and provide both their term limits and interest offers.
Conclusion
When you are considering the best options available for your arising expenses, the soundest financial option to consider is the bad credit personal loans not payday loans. Of course high interest is a variable in both options. However it is essential to remember that paying that loan back can leave someone financially strapped until the debt is paid.
While a payday loan may not affect your credit initially, it will affect your wallet. It might then make the better option to be the personal loans available. Even those designed for customers with bad credit. These personal loans allow customers to handle the expenses needed and maintain financial security while paying back the loan.
Keep in mind that payments made on time to your personal loan lender will reflect positively on your credit report. Remember these pros and cons when making the choice of bad credit personal loans not payday loans.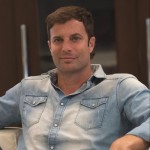 Ethan founded Goalry, Inc in Dec 2016 with the mission to build the world's first and only Financial Goal Mall. One place to reach financial goals and comparison shop for any money matter. Taub invents the IP for the finance stores within the mall, while overseeing various aspects of the company. He also has orchestrated the company's earned media across the finance stores: Accury®, Billry®, Budgetry®, Debtry®, Cashry®, Creditry®,  Loanry®, Taxry® and Wealthry®. This includes over 1200 blogs, 400 videos, thousands of social post and publications that have been featured across the web.