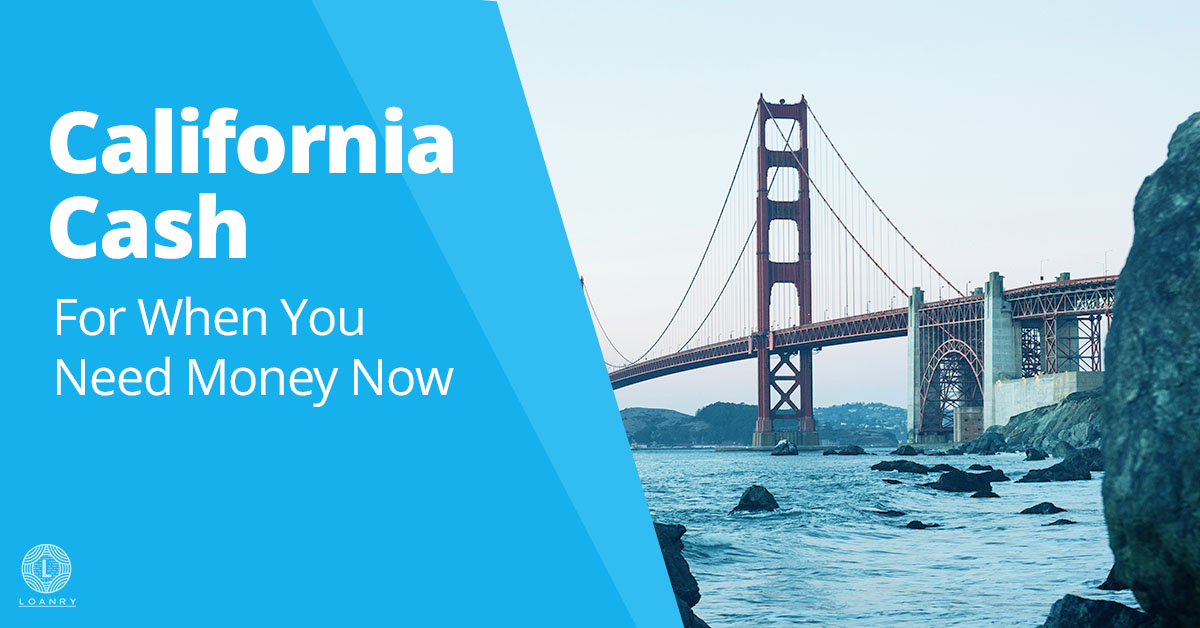 There are times when you find yourself in a financial emergency and in need of quick cash. Such times are when you require a cash advance, which is another word for a personal loan. This is a loan you can borrow and pay back in installments over a given period of time. When you need a loan or advance cash and you can get advance cash from a bank but if you have the baggage of bad credit on your back, the bank may not be the best place to seek financial aid.  There are many options when it comes to getting money when you need it; California personal installment loans online are one option many turn to when they need California cash. In other words, they live in California and need money.
Getting A California Cash Loan
In order to find a loan shop online in California, you need to first determine if the lenders you are working with are legit. A legit cash advance is one that is given to you legally, both online and in-store loan applications require the lenders follow the regulations of the specific state to ensure the legality of the service.
Like many cities, getting a loan is very legal and very possible in California. There are regulations that have been put in place to govern all the functions of loan service providers. These regulations have been put in place by the California Deferred Deposit Transaction Law or Department of Business Oversight. These regulations require all loan service providers to have valid licenses in order to be allowed to operate in California. The regulations have also set the maximum amount of cash you can borrow. These regulations also ensure that borrowers who don't pay their loans cannot be taken to court by the service providers for debt collection.
Finding a certified cash lender in California
Despite how tough your financial status might be, it does not mean that you have to settle for a lender who is not credible. It also does not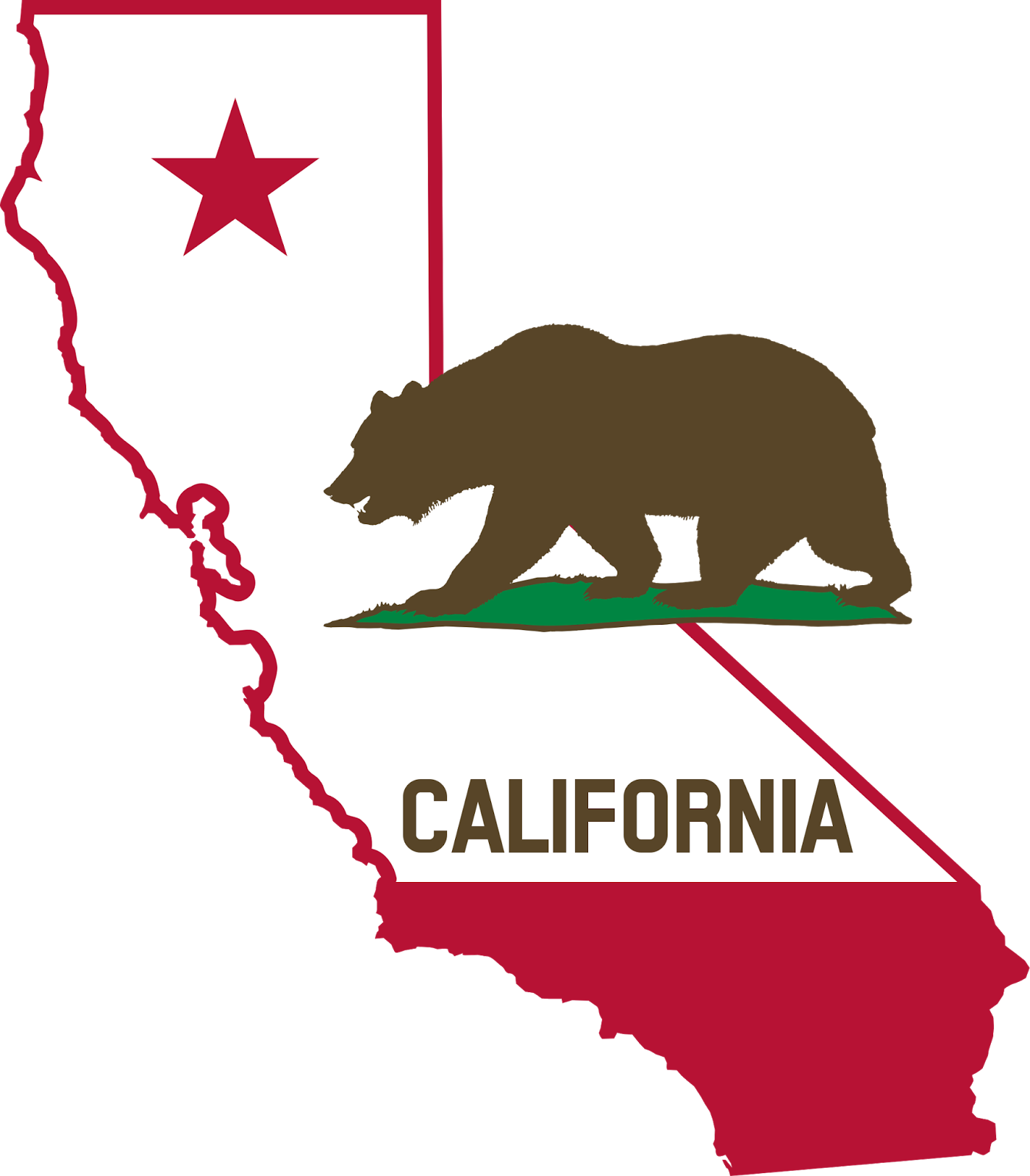 mean that you should settle and take the first short-term loan or cash advance option presented. Payday loans and other short-term cash advances have not been legalized in every state, so you have to be very carful not to apply for a cash advance in a state where it is illegal. There are specific states where these services are legit, but even in these states, the loan service providers have to abide by a certain code and strict state specific regulations.
In California for instance, these services are legal meaning that you can confidently apply for cash without fear of violating any state regulations. All the lenders are required to comply to these regulations and abide by them, otherwise their license would be revoked. In order to find a legit lender and to know where to get a loan in California, you need to have good knowledge of your state specific laws and have a baseline for finding the deal that best works for you..
Finding a trustworthy lender in California can be very difficult especially because there are very many lenders today. Both online and store lenders have made it difficult for a person to determine the credibility of a lender before going to them for a cash advance because there are so many of them and the information some lenders provide for the terms and conditions of a loan iare vague and untrue sometimes.
It is thus important to find a California lender who is credible and who is trustworthy to keep their word when it comes to following the terms and conditions of the loan agreement in the initial stage of cash loan application.
Before Applying for a California Cash Loan
In order to find a California lender that may work your situation, you need to do a thorough research. Also, it is important to carefully and analytically go through the terms and conditions before signing for any loan or cash advance. The terms of roll overs and late payments are outlined here which is why you need to be extremely careful, ask questions where you don't understand and if possible compare the terms and rates of different lenders.
Why take a Loan in California?
There are many reasons which make California cash loans stand out from any other types of loans. These reasons are inclusive of the following;
California loans for bad credit: most people fail to qualify to get loans because of bad credit history. Traditional financial lending institutions are reluctant to approve loans for borrowers with bad credits because they pose the risk of defaulting on their payments. Low credit scores work against you when you apply for a loan or a cash advance in a bank. In California however, you can apply cash despite low credit as long as you demonstrate the ability to repay the loan.
Easy application: unlike bank loans, California cash loans online are very easy to apply. Regardless of whether you do an online application or if you visit the cash advance service providers in person, the application process only takes a few minutes. This is very convenient especially if you need cash fast. When applying for a loan in a traditional financial lending institution, it usually takes more of time to process the loan and for approval. This can be problematic especially if you need the cash for an emergency, which is why online lenders are a suitable option in such cases.
California Loan Options
There are a range of options to choose from: when applying for a cash in California, there are many options you can choose from depending on your preference and the urgency. There are a variety of online lenders from whom you can get the cash advance loans as well as different physical locations where you can go to get these services.
Privacy of the borrower: the California cash regulations require that the privacy of the borrower be a top priority for the lender. This means that what and when you borrow a cash advance remains between you and your lender and it is not treated as public information.
California quick cash online: unlike bank loans, California cash loans may not require you to wait for a certain amount of time or days for your loan request approval and passing underwriting. As soon as you sign the loan contract and accept the terms, you are able to access your cash if you visit a physical service provider. For online lenders, the money may transfer to your account as soon as one business day as long as you have provided your personal bank account details.
Charges for cash in California
Every state has state law restrictions that are put in place to safeguard the interests of the borrowers. The California state is no exception. When applying for a loan in California, there are state specific charges that you have to adhere to.
Rollover fees: In California state, the lender can allow an extension or a payment plan. This does not necessarily mean that the lender has the power to charge the borrower any additional fees when repaying the loan.
Collection fees: the most a California advance service provider can charge for insufficient funds is $15. This charges only apply once and you do not have to pay any fees for a late payment.
Finance rates and fees: there is a minimum fee the lender can charge the borrower in California. This charge is normally 15% of the check's face value fee. The maximum charges vary depending on the term of the cash you are seeking for example for a 14-day loan, the finance charge is around $17.65 for a $100 loan.
Qualifications for applying for a cash in California
In order to qualify for a personal loan in California, there are certain lender requirements that you need to meet. Whether you do an online application or if you visit a store to get the California cash advance, there is a set eligibility criterion that you have to meet;
You must be 18 years of age and above which is the legal age that considers you an adult
You must have a verifiable and a steady source of income
And you must be a citizen of the United States or a permanent resident of America
When applying for a California cash loan, there is certain information that a lender may require to enable processing of your loan request. The state laws require you to provide your name and your contact details, your income details, the contact details and the name of your employer, and your social security number and details. After provision of the above information and if you have met all the requirements listed above then you are considered eligible for a cash advance in the state of California.
You can choose your repayment plan by simply doing a calculation of the amount of money you think you will require in order to determine California personal installment loans repayment date that works best for you to avoid any future inconveniences.
How to apply for cash in California
Applying for a cash in the state of California is not a difficult task and it does not take long. Compared to other cash advances and bank loans, cash advances in California are not hectic to apply and they don't take up much of your time. All you need to do when to access a loan shop loan is to fill out an online application from your computer of from your smartphone.
It takes only a few minutes to know whether you have been approved for a cash advance or not, which is very convenient especially if you are in an emergency situation. It is important to note that applying for a cash advance does not require you to have an outstanding good credit, so it does not lock out people with bad credit or low credit scores.
The only thing you require is your contact information, an operational email address, a source of recurring income and a bank account to check when the funds show as a credit on your account. As long as you make your application on a weekday, you may get your cash within 24 business hours or less.
It is also very easy to keep track of your finances because all the details of your application are in your phone or on your home computer. This makes it very easy to manage finances, to be accountable for your money and to prevent wastage.
Conclusion
Apply for a Loan in California is a usually very easy and stress-free task. You can apply for a loan to help solve emergencies at home, to pay small bills and to take care of other minor financial expenditures. It does not matter if you have bad credit or a bad credit score, you may qualify for California unsecured personal loans especially from online lenders.
The criteria for these specific California cash loans from online lenders is also a bit relaxed when compared to bank loans and other lenders which makes it both easy and convenient. If you are on a lower income, you may be able to get a cash loan; also, if you are a recipient of government benefits which may be a hindrance when applying for loans. Despite there being less restrictions, the lenders have to stick to the state specific regulations and the state mandated APR. There is also a maximum limit to the amount of cash these lenders can give out.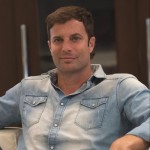 Ethan founded Goalry, Inc in Dec 2016 with the mission to build the world's first and only Financial Goal Mall. One place to reach financial goals and comparison shop for any money matter. Taub invents the IP for the finance stores within the mall, while overseeing various aspects of the company. He also has orchestrated the company's earned media across the finance stores: Accury®, Billry®, Budgetry®, Debtry®, Cashry®, Creditry®,  Loanry®, Taxry® and Wealthry®. This includes over 1200 blogs, 400 videos, thousands of social post and publications that have been featured across the web.