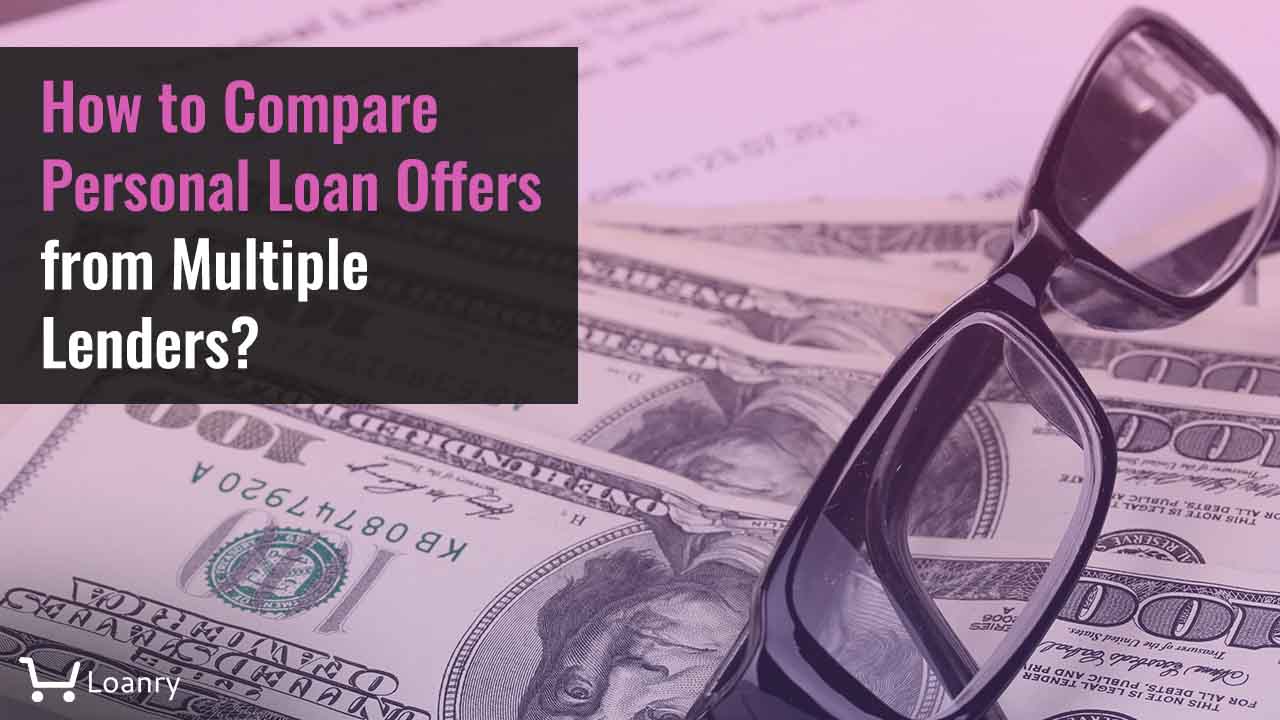 You should always take time to compare personal loan offers before borrowing. Borrowing is going to impact your finances. Therefore, it's essential to be sure that any loan you take out won't negatively impact you financially. Consumers should be aware that there are many different personal loan providers. All of these providers show differences in the loan products they offer.
Once you've decided to borrow, it's time to start comparing. To successfully compare loan offers, you need to know the aspects of these offers that you should be evaluating. Get started with your research now by learning more about borrowing and comparing personal loans.
Steps to Compare Personal Loan Offers
You now understand the major characteristics of personal loans. This information will help you compare personal loan offers. There are a few steps to go through to compare personal loan offers properly.
Borrowing a personal loan is a big decision. You need to put effort into choosing the best loan offer. You don't want to commit to a loan that will hurt you financially. The following are six steps you should go through to adequately compare your various personal loan options.
Figure Out What You Need
To get started, determine how much you need to borrow. This is a key consideration. Also, determine how much you can afford to put toward a monthly payment. This will help you set up a budget for your loan. Additionally, it will help you determine how much time you'll need to pay back your loan. This will be your loan term.
Set Some Goals
Have goals in mind about what you want the terms of your personal loan to be. In particular, have a goal set for the maximum amount you want to spend on your loan. These goals will give you something to work toward in the pursuit of a loan.
Consider your credit history and income. These will give you an idea of what interest rate you can expect. Determine a realistic goal for the interest rate and fees on your loan. Remember that you won't qualify for the best interest rates with a low credit score.
If you don't meet your goals, you might want to wait before borrowing. Your credit score might be too low to achieve a loan offer that's affordable. In this case, setting time aside to bring up your credit score and improve your finances could be a good idea.
Research Your Options
Once you've considered your situation and set some goals, you need to explore loan offers. The Internet is a great source of information for comparing offers from different lenders. Check out the interest rates offered by each lender. Also, check out the credit and income requirements. Look for a lender offering both interest rates that allow you to meet your goals and requirements that you can qualify for.
Figure Out the Total Cost of Each Option
When you compare personal loan offers, calculate the total costs of each option. Don't just consider interest charges. Factor in the added costs of origination fees or any other types of fee. Of course, you want to minimize the total cost of your loan. Yet if you're looking for a personal loan for bad credit, it may be hard to get a low interest rate.
Consider Other Major Factors
The expense of borrowing isn't the only factor to base your comparisons on. There are other important factors to look at, like a loan term, repayment options, and customer service.
For one thing, the loan term you're offered is important. You should have a timeline in mind for when you want your loan paid off. Be aware that some personal loan providers charge early repayment fees. This means you don't want to borrow a loan with a long loan term assuming you'll just pay it off early. Lenders charge early repayment fees to make up for the interest lost when a loan is paid off early. Early repayment fees often mean you'll have to wait out the entire loan term to minimize the expense of a particular loan.
You should consider the convenience of repayment. Look for lenders offering convenient repayment options. Some lenders will allow you to automatically debit payments from your checking account. This will make it more convenient to repay your loan.
Don't overlook the qualify of customer service offered by a lender. You may need to contact your lender numerous times for service and assistance. Make sure you'll be able to get a representative on the phone when you need to talk to someone about your loan. Look for a lender with a good reputation in regards to customer service.
Characteristics of a Good Personal Loan
Now that you know what some advantages of personal loans are, you should learn to recognize a good loan provider. Some providers are better than others. Some lenders are known for very high interest rates.  You don't want to borrow from these lenders if you're looking for personal loan options for good credit.
When you compare personal loan offers, look out for loan providers who are strong in the following categories.
Customer Service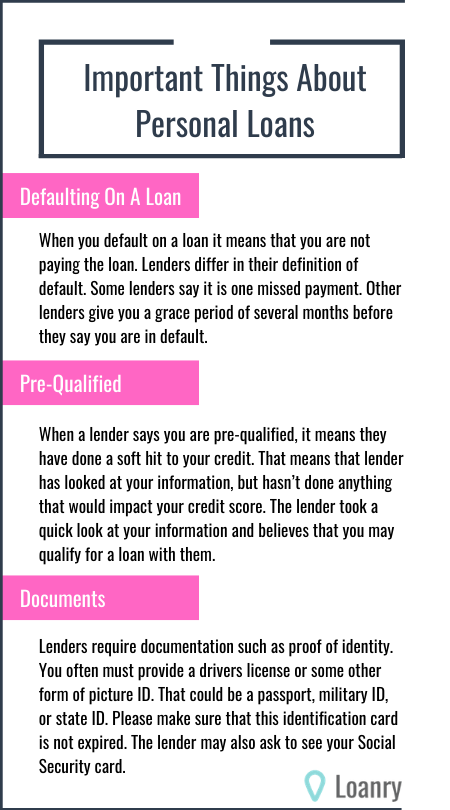 Don't underestimate the importance of good customer service when you're borrowing. You want to borrow from a provider who will be there for you when you have questions. That's why you should consider customer service when you compare personal loan offers.
Take the time to call your loan provider before you agree to the loan. Consider whether the representative you speak with is helpful and courteous. Make sure that you can get someone on the phone relatively quickly when you need to.
Interest Charges
How much interest the lender charges is a huge consideration. You don't want to take out a loan with an outrageous interest rate. This will be expensive for you and could damage your finances. It's important to know that some lenders charge interest rates of 20 percent or higher.
An ideal interest rate for a personal loan would be around 10 percent. Depending on your credit score, you might not be able to qualify for a loan with such a low interest rate. However, you should try to avoid taking out a loan with an interest rate of 25 percent or higher. If this is all you can qualify for, it's a good idea to take some time to improve your credit before borrowing.
Additional Fees
When it comes to personal loans, interest isn't the only expense you're looking at. Some lenders add on additional fees. You should understand these additional fees to compare personal loan offers.
Numerous types of fees are frequently applied to personal loans. For example, some lenders charge an origination fee. An origination fee is generally charged upfront when the loan is initially processed. Some borrowers could charge as much as 8 percent of the total loan amount as an origination fee.
There are also penalty fees added on for almost any personal loan. You will probably be charged a fee for making a late payment. While you obviously will try to avoid late payments, you might end up making a late payment at some point. It's, therefore, a good idea to be aware of what the late payment fee is. Try to avoid personal loans with very high late payment fees.
Applicant Requirements
When you're comparing possible loans, you need to find a provider who can work with borrowers with your credit score range. You don't want to apply with a lender with requirements that you can't meet.
Remember that credit inquiries can negatively impact your credit score. Be especially careful if you're dealing with poor credit. You don't want to apply with a lender who will likely not approve of you. If this happens, you'll have an unproductive credit inquiry on your report. Also, being denied a loan can detract from your credit score even more than a simple inquiry.
Only apply with a lender if there is a very good chance that you will be approved.
Loan Amounts
When you decide to borrow, you should have an idea of how much money you need. Then, you can look for lenders offering loan amounts for around the amount you need. Ideally, you should borrow from a lender that is flexible regarding loan amounts.
Repayment Options
Another factor to evaluate when comparing lenders is repayment options. You should work out a budget before you borrow. You need to make sure that you'll be able to keep up with loan payments.
Discuss repayment options with lenders before borrowing. Ask how much time you'll have to repay your loan. You also might want to ask about features like grace periods that mean you won't be reported to credit bureaus if your payment is only a few days late.
Your goal when borrowing is to improve your credit with the loan rather than hurt it. Therefore, evaluate repayment options and make sure they are flexible enough for you to avoid credit damage.
Lenders to Consider
Below, we've compiled some possibilities on different companies offering personal loans to consider. You should look into these lenders when you compare personal loan offers. These lenders might offer the ideal personal loan product for your unique needs. However, you need to do your research to find out. All these lenders provide a good deal of information for prospective borrowers on their websites.
Avant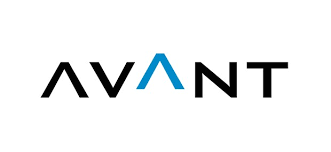 You may want to check out personal loans offered by Avant if your credit score is low. This provider lends to consumers with credit scores as low as 580. In addition to having a low credit score requirement, Avant also has a relatively low income requirement. You could borrow as much as $35,000 from Avant if you qualify.
OneMain Financial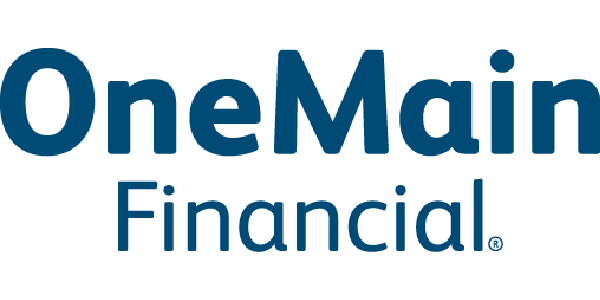 OneMain Financial does not have especially strict credit score requirements. However, your score may need to be slightly higher for approval from OneMain than from Avant. On average, those approved for OneMain loans have credit scores of around 600. You can borrow as little as $1,000 or as much as $20,000 through this lender. However, your credit score will probably need to be fairly high to be approved for a larger loan from OneMain.
Rocket Loans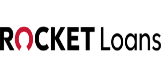 You should be aware of Rocket Loans when you compare personal loan offers. Rocket Loans allows you to apply online. You can pre-qualify on their website. This means that you can see the details of what Rocket Loans can offer you without any damage to your credit.
Rocket Loans is flexible when it comes to repayment. You can take advantage of early repayment through Rocket Loans without any penalties. However, one disadvantage of working with Rocket Loans is that you will have to pay an origination fee for the loan.
Upstart

If you want to apply with Upstart, you should have a credit score of at least 580. However, you'll get the best rates if your credit score is higher. Upstart has an income requirement, but it is fairly low. You only need to earn $12,000 to meet income requirements. You can borrow as much as $50,000 from Upstart, but interest rates can be as high as 35.99 percent. In terms of repayment, you'll have between three and five years to pay off a loan from Upstart.
Lending Club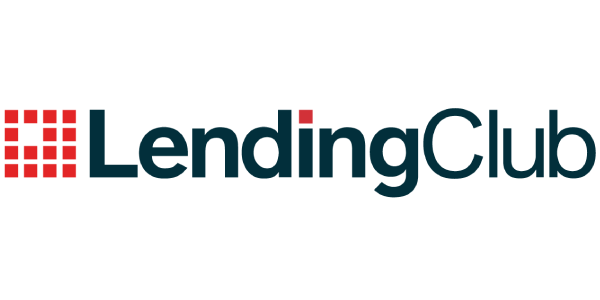 Lending Club could be the right option if you're looking for an unsecured loan. When you apply through their website, you'll be considered for several different loan possibilities. If your credit is very strong, you could enjoy an interest rate as low as 6.95 percent when you borrow through Lending Club.
Discover Personal Loans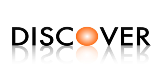 If you have pretty strong credit, you may be able to qualify for a personal loan from Discover Personal Loans. There are numerous advantages to borrowing from Discover. You won't have to pay an origination fee for loans from this provider. Also, you can enjoy an interest rate of as little as 6.99 percent.
It's very convenient to apply for Discover Personal Loans. You can apply online. You'll know within only a few minutes whether you're approved. Those who use a personal loan for Discover for debt consolidation can have their loan funds conveniently sent directly to creditors.
Resources in Finding the Right Loan
You'll need to search for information when you compare personal loan offers. To do this, you need to take advantage of the information sources available to you. There are numerous resources you can use to find the right loan. You want to make sure that you leverage all of them. Leveraging these resources allows you to make an informed decision when you borrow. Below are three key resources to take advantage of to thoroughly research and compare personal loan offers.
Word of Mouth
Don't forget to ask around about loan offers. Colleagues, friends, and family members might have good advice. Talk to someone you trust about borrowing. Word of mouth is probably the best way to find information. When you find out about a good lender from someone you trust, you know you're getting first-hand information. You're not simply getting biased advertising from the lender in question. You're speaking with an actual satisfied customer.
The Internet
The Internet has become a fantastic source of information on just about anything. This includes personal loans. Every personal loan provider out there should be on the Internet by now. You can compare personal loan offers by visiting the websites of prominent lenders.
Analyze all the key factors mentioned above when using the Internet to research loan offers. Lenders should post all the key details online like loan amounts, interest rates, credit score requirements, and more. In fact, many lenders nowadays have a website feature that allows you to get a loan estimate without a hard credit inquiry. This is a great way to compare the various possibilities available.
Financial Counselors
Perhaps you have a financial counselor available to you. This could be an individual you can speak with through your bank or the human resources office of your employer. It also could be your accountant. If you have a financial counselor, use them for assistance when you compare personal loan offers. Ask them about trusted lenders they can recommend.
Your financial advisor probably knows a good deal about your financial situation. They therefore might be able to tell you which lenders are likely to approve you.
Final Thoughts
You've now learned about how to compare personal loan offers. You also have some ideas on lenders you should consider. Now you need to consider your unique financial situation. Then, figure out which lender offers the best product for you. You shouldn't be overlooking any good offers you could qualify for. It's important to consider every possibility.
Loans can be great financial tools for consumers if used properly. Don't hesitate to take advantage of the right loan offer now. By focusing on your budget and finances, you'll be in good shape when you pay off your loan. Also, a loan on your credit report that's paid off promptly will boost your score.
Choose wisely between loan offers. You'll soon have a good deal on the loan funds you need to reach your financial goals.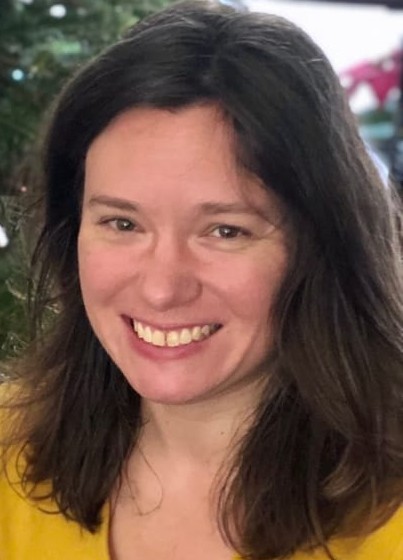 Katherine Davis is a freelance writer specializing in the subjects of finance, banking, and investment. Based in New York City, Katherine's experiences combating the Big Apple's outrageous real estate costs and living expenses have provided her with some great budgeting insights on stretching a dollar. A graduate of Penn State University, Katherine advises millennials to be disciplined when it comes to their finances and to start investing as soon as possible.