The surging economy and changes to lending regulations have opened up significant revenue streams for everyday people to utilize. The lending industry may be more competitive than ever before. A loan from an online lender streamlines the process of applying for personal and various other types of loans. That spells good news for borrowers. But it also begs the following question:
Is a Personal Loan Online a Bad Idea?
The answer is absolutely not — IF — you work with to find a credible loan from an online lender that understands emergency cash loans. And consolidation goals are reasonable ways to enhance credit scores and improve lifestyles. These are some of the common questions potential borrowers ask. And why cash loans online may be in your best financial interest.
Can I Get a Loan if I Already Have One Out?
When lenders see that you have a product such as a payday loan that remains outstanding, they are likely to be hesitant to offer you a second option. But that does not necessarily leave you out in the cold.
Some payday loan organizations are willing to extend the borrowers' emergency cash loans under certain circumstances. Although this may appear to solve your short-term financial challenge, it could prove detrimental to your long-term credit health. That's because a loan from an online lender may mean excessive interest rates that put a heavy burden on borrowers with immediate bills to pay.
A more measured approach to overcome temporary financial obstacles may be to get a personal loan online that puts the necessary cash in your pocket and extends the time limit of repayment. This plan can lower your monthly liability. Taking on two separate payday loans at the same time is likely to be a recipe for disaster.
What are the Best Places to Get Personal Loan Online?
One of the hesitations that some borrowers struggle with when applying for cash loans online is knowing the best resources. Worrying about online scams is a legitimate concern. And applicants may be best served by working with an experienced lender with an excellent reputation.
Do Personal Loans Online Hurt Your Credit Score?
The short answer is: No. In fact, cash loans online are equally beneficial to building a robust credit history as getting one from a brick-and-mortar bank. But for a personal online loan to help augment your credit score, you would be wise to focus on three things.
Positive Payment History: By making payments to your loan in a consistent and timely fashion you will likely help improve your credit score.
Pay More Than The Minimum: Along with making the monthly installments on time, credit scores can be positively affected by exceeding the minimum due or making more than a single payment in a given month.
Go Low: the 30-percent threshold is considered a significant milestone to reach. Paying yours down below that mark ASAP can help push your credit score up.
For those who get a loan from an online lender with credit score improvement in mind, it's essential to maintain good repayment history across the board. That's one reason many borrowers secure a loan that consolidates all of their debt into one secure monthly payment.
Personal Loans Online for Bad Credit
When you think about the words "cash loans bad credit" together, that doesn't generally raise people's hopes of securing money to pay short-term debt or build a credit score that tops 700. But personal loans can be a real solution for people who have encountered some financial hardships and are ready to turn things around.
Because personal loans are a type of installment debt, it does not impact your score the way high credit card bills prove detrimental. As you reach or even exceed a credit card's limit, that tends to have an adverse effect on your score.
Another welcome aspect of an online personal loan is that it brings diversity to your credit portfolio. Having a mix of credit cards, auto loans, mortgage payments, and other repayment history tends to improve your credit position. When these products are paid off from the resources of a personal loan that consolidates them, that can have a profound effect on your financial health.
How Long Does it Take to Get a Personal Loan Approved?
Despite the fact that we are living in the technology age, many people still walk into bank branch offices and apply for loans. Whether that notion comes from old habits or not realizing that there are excellent online lending resources remains to be seen.
While walking into a chain bank allows you to meet a representative in person, the approval process from traditional banks often takes longer. It seems almost counterintuitive that an established lending institution would make you wait for emergency cash loans longer. But that is generally the case. Coupling the approval wait time, physical banks also tend to be slower about transferring the funds into personal accounts.
In many respects, banks have more similarities to dinosaurs than today's option for a loan from an online lender. A loan from an online lender is an easily accessible personal loan. For this type of loans, you can fill out and submit a short form from most electronic devices.
Think about having your morning coffee, applying for funds, having an answer before lunch, and money in your account by day's end in many instances. What is truly mind-blowing about cash loans online is that you never had to drive to the building or wait in line. They seamlessly fit into your day.
What is the Best Reason to Give when Applying for a Personal Loan?
When applying for a loan from an online lender, it's in your best interest to provide an honest answer. That answer should relate to a legitimate financial reason. This will help avoid forcing a decision-maker to reject your application. These are among the common reasons applicants provide.
Consolidate Debt: Paying off credit cards and other debts and putting them under one roof can be viewed as a good financial move by online lenders.
Pay Off Credit Cards: A similar consolidation effort, transferring credit card debt to a single monthly loan payment often makes good financial sense.
Wedding Funds: Major life events may even cause the need for loans for wedding expenses. This is becoming more common and understandable reasons lenders review on a regular basis.
Home Improvements: Online loans can prove more beneficial than home improvement loans from traditional banks. Decision-makers see this type of reason regularly.
Medical Bills: Health insurance has become a national problem. And unexpected surgeries, dental procedures, and others sometimes require emergency cash loans.
Final Thoughts
There are numerous reasons that lenders see as legitimate and wise financial decisions. It's important to be transparent and demonstrate an ability to repay the personal loan in a timely fashion.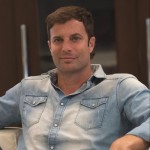 Ethan founded Goalry, Inc in Dec 2016 with the mission to build the world's first and only Financial Goal Mall. One place to reach financial goals and comparison shop for any money matter. Taub invents the IP for the finance stores within the mall, while overseeing various aspects of the company. He also has orchestrated the company's earned media across the finance stores: Accury®, Billry®, Budgetry®, Debtry®, Cashry®, Creditry®,  Loanry®, Taxry® and Wealthry®. This includes over 1200 blogs, 400 videos, thousands of social post and publications that have been featured across the web.