Fast Personal Loans for Everyday Anything

Sometimes events in our life spark the need for fast personal loans. For those who live paycheck to paycheck, extra money lying around for emergencies is not something that really exists or is realistic. Fast personal loans are fast quick cash loans that provide funds to the customer as soon as tomorrow.
Everything You Should Know About Fast Personal Loans
Many of fast loan options advertise themselves as fast emergency cash loans. Whether we have an unexpected automotive expense, a medical bill, or a month that was short on income, many of us from all walks of life find ourselves in this situation where we need to seek-out fast emergency cash loans.
This can be daunting for those needing the cash. Because the idea of applying for a loan includes providing a ton of documentation and waiting for at least a day or two to determine if you are even eligible for the loan that you are seeking. 2019 has seen a shift in this pattern, however, thanks to the internet that allows you to do everything from shopping for lenders to uploading an application safely and securely.
How To Shop For Fast Personal Loans?
Even if you are in a hurry and seeking to get a personal loan as soon as tomorrow, you should take the time to do fast personal loan shopping. There is a choice to reach out to local finance lenders or choose from the lenders that are available online. There are tools online that allow you to find lenders based on a certain loan amount like a fast 5k loan online. A quick pre-approval application that includes just basic information about you and your income will populate several options for you that you can review.
Even if the loan is an emergency, you have an idea of what you can afford from month to month. Consider this information and review three things on the options presented; amount, terms, and interest rate. If you are not comfortable with the options available to you online, seek-out local finance lenders in your area to see what they are offering.
If you're interested in getting a loan for travel, check out the offer of our trusted partner Fiona, insert your information and you may get offers that suit your needs best:
When you are reviewing these lenders, check out their web address for the https. This determines the safety and security of its web portal, which is just as important as reviewing the other features of the offer. For example, if you are offered a premium loan offer at a great rate and monthly payment, but the web address is not secure, chances are that it not real and your information is at risk if you apply.
Get Approved For Fast Personal Loans
Once you have reviewed the pre-approved options that are available for you, determined the security of the lender, and chose an offer, you can move forward with the application. Online applications for fast personal loans are quick and easy, requiring you to input your personal information and provide income information.
In most cases, you will not need additional documentation for the application unless they need a pay stub to verify current employment. Some lenders will review your application for several minutes and others will review it much quicker for fast quick cash loans.
If you are applying for a lender in your local community, the application process should be just as easy, as the representative will input your information to their system and have your application verified internally. This is also a secure way to apply for fast personal loans if you are not comfortable entering this information online yourself. No matter which route you take for a lender, the application process can be less than 24 hours from you applying and you receive an answer.
Credit Scores For Fast Personal Loans
Fast personal loans are available for customers who have all types of credit scores. Credit scores have the ability to determine the interest rate in which you will receive for your loan, how much you can borrow for your loan, and also where you have the option to borrow money from when seeking fast personal loans.
Good Credit
Those with good credit scores can use any of the online lenders available, local financial lenders, and even their banks or credit unions in which they have checking and savings accounts. These credit scores range from approximately 740 and higher, allowing them to have more negotiating leverage on their end with lenders.
Fair Credit
These customers who have a credit score from approximately 650 to 740 are usually classified as those with fair credit. These customers have many of the same lending options as those with good credit, but they do not have much room for negotiation in terms of interest rates. Also, your borrowing amount may have a limit.
Bad Credit
For the customers whose credit scores are below 650, the options of fast personal loans are limited to the online lenders available with higher interest rates and some local financial lenders that require collateral for fast personal loans.
Banks, credit unions, and some private financial lenders will not offer loans to anyone who has a credit score below the 650 thresholds. These customers often have to settle for similar pre-approval offers of similar interest rates and amounts. Often, $5000 or less are the loan amounts for these types of customers.
Other Fast Personal Loans Options
Credit Card Cash Advance
Do you have a credit card? If so, the chances that you have a cash advance option is pretty high. As long as your balance is low on your card, you have the option to get a cash advance off of your credit card. Operating similar to fast personal loans, cash is deposited into your account. And you have a separate APR payment that you must make to pay back to the credit card company. These advances are done instantly and deposited into your account.
Secured Personal Loans
If you have a local finance company in your area, you may decide to use them for fast emergency cash loans, but they may demand collateral. If you have any electronics or other items of value that you can use as collateral, you will need to provide the serial number of these items and maybe pictures before receiving cash.
Conclusion
Taking advantage of fast personal loans is something that is available to most customers no matter what their need or credit score may be. Also, the options for these loans have doubled over the last decade with online access to lenders.
If you find yourself in need of fast quick cash loans, it is essential to your credit and financial security that you do fast personal loan shopping before accepting offers and signing a contract. There are always options available and the resources to determine the best option for you has never been easier.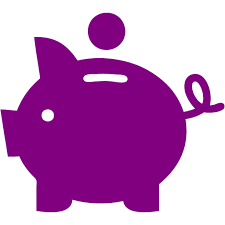 Kasey T
( Loanry® Finance Contributor )
Kasey's writing experiences exceeds over 5 years in Academic and Content Writing, as well as more than 3 years in business writing services. The content subjects range from a business focal point, to public service, personal finance, and variety of topics around money.
Related Posts