How to Get a Personal Loan in 3 Simple Steps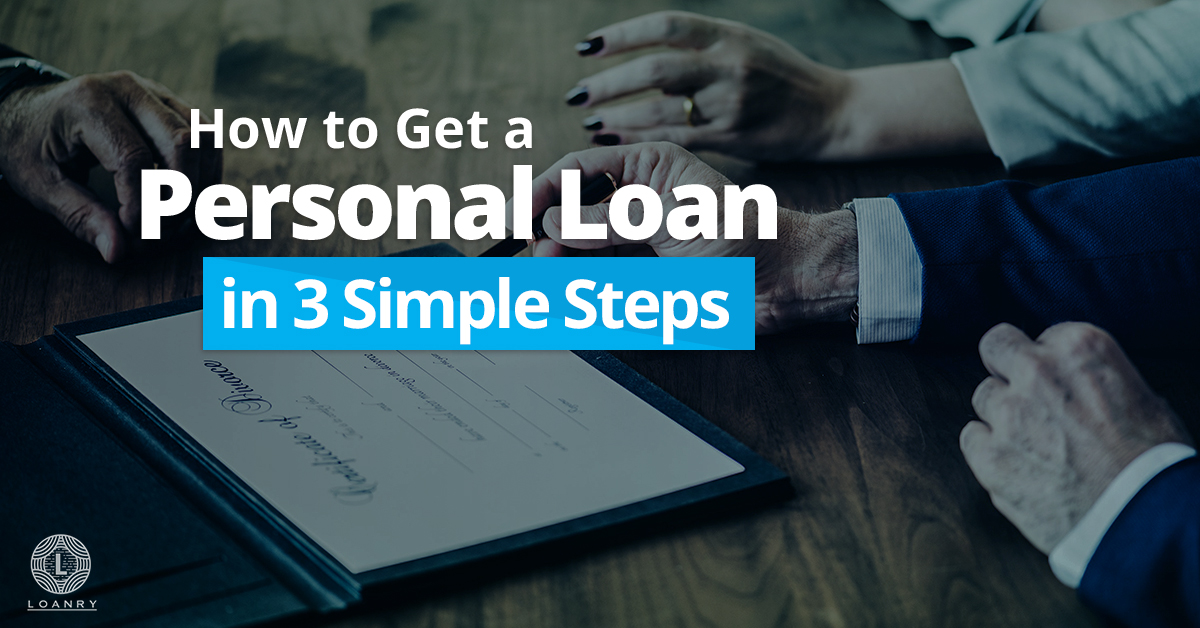 You may be looking for a personal loan for a multitude of reasons. Perhaps you may not have control over some of the reasons you may need a personal loan, such as the need to finance funeral expenses or pay for medical bills. You may be looking to improve your life though, either with a new car or home. In these cases, you could use a personal loan to buy a car or finance home remodeling.
Maybe you are about to get married and want to have your dream wedding but can't afford it on your current budget; you could get a personal loan so that you don't have to wait until you've advanced in your career enough to afford your dream wedding.
3 Steps to a Personal Loan
This can be easier said than done. You may know you need a personal loan but not how to get a personal loan. In order to figure out how to get a personal loan, it isn't necessary to have a background in finance. You can read a bunch of articles online about how to get a personal loan, but that can be overwhelming. I know first-hand how rough it can be. To make things easier for you, I have compiled a list of three simple steps on how to get a personal loan.
Step 1: Find a Lender Using Personal Loan Shopping Tools
First you need to find a lender. There are a lot of personal loan shopping tools online to aid you in your search. All you need to do is provide the specified information, such as the loan amount and your personal information (first and last name, date of birth, last four digits of your social security number, and zip code). These online personal loan shopping tools are often free and easy to use. You can even use a personal loan calculator. A personal loan calculator will help you see the bif picture of your loan.
You will be able to see what the monthly payments and total costs will end up being over the life of your personal loan. Using this calculator will also allow you to see what option is best for you. Compare the interest rate options of different third-party lenders, as well as see what the repayment of the term loan will be. It is important to shop personal loans online.
By using personal loan shopping tools, including a personal loan calculator, you can be sure to choose the right loan for your personal needs. When you are sure which lender you would like to get your personal loan from, you can get personal loan online. And if you're not entirely sure about the lender, Loanry has your back. Together with Fiona, we connect you with credible lenders and bring you their offers within minutes. No more countless hours of surfing on the internet and looking for the right lender. We already did that for you. And all you need to do is enter your information in the form below and wait for offers:
Step 2: Get all The Documents You Need When Applying For a Personal Loan
When you apply for a personal loan, you will need a variety of documents. It is better if you have already gotten your documents in order before applying for your personal loan. Having your documents ready ahead of time will make the process of applying for your loan faster and easier. Though some lenders will ask for different documents in the application process, there is a set of basic financial and personal information that every lender will want to evaluate.
Personal and Sensitive Information
You will need to fill out a general application, where you will need to provide your income and employment history, social security number, address, and current debt obligations. Potential lenders will also want to see your credit score, but they can easily obtain that from the financial and personal information you give them.
In order to prove your personal and financial information, you will have to provide some documentation. Lenders will need to confirm your identity to determine if you are eligible to do business with them. You have to prove that you are over 18 years of age and have a verifiable bank account.
Proof of Identity
You also have to prove that you are a US citizen, permanent resident, or, in some cases, at least living in the US on a long-term visa. To prove your identity, you can use a variety of documents. You can use a driver's license, state ID, passport, or social security card to prove your identity. A military ID, certificate of citizenship, or government-issued photo ID are also valid documents that you can submit to prove your identity.
Lenders will need to confirm your address for a few reasons. If you have not lived in your current residence for long, you may need to provide your previous address. One reason your address is important is that loan offers may vary depending on the state you are living in. Lenders may also want to know whether you own or rent your home, as well as how long you have lived there. This can be important, as it can be a sign of stability.
If you own your home and have lived there for several years, that could be an indicator that you are in a stable situation. On the other hand, if you rent your home and move every few months, that could be an indicator that you are not in a stable situation. Lenders may be wary of loaning money to someone in an unstable situation who may have trouble repaying the personal loan. To prove your address, you will need to provide a utility bill, lease agreement, voter registration, or change of address confirmation from the US postal service.
Income Verification
Lenders will need to confirm your income for obvious reasons. If you do not have a stable income, you will not be able to repay your loan. Lenders want to see that you have enough reliable income to make your monthly loan payments. The higher your income is, the less likely you are to be unable to make your monthly payments or default on potential debt with them. Because stability is key, lenders will want to evaluate your income from the past two, or even three, years.
If you are employed, you can prove your income through bank statements, pay stubs, W-2 tax forms, copies of income tax returns, or verification from your employer. If you are self-employed, you can prove your income through bank statements, 1099 tax forms, or copies of income tax returns. With this income information in mind, many lenders will also evaluate your current expenses. It is important to them that you can afford your mortgage, vehicle, student loans, credit cards, etc., as well as your potential monthly payment to them. If you cannot afford your current cash flow, then it does not make sense to add another large expense to the equation.
Step 3: Understanding Personal Loan Contracts Before Agreeing
Never sign a contract you have not read and do not understand. This is a rule of thumb I live by. Though you know how to get a personal loan now, you may still not know all of the legal implications about getting a personal loan. Personal loan contracts should be made to protect both parties, but it is important to be able to advocate for yourself. It is always better to double-check that the contract truly was made in your own best interests.
In order for a personal loan contract to be enforceable, it must contain a few key components. Such a contract must include basic information that clearly identifies the parties involved, including the borrower and the lender. If there is a guarantor, or co-signor, involved, then basic information about them must be included. The borrower, lender, and any possible guarantors must all sign the contract.
Them must include the specific loan details. This includes transaction information, payment information, and interest information. You may also add an additional terms and conditions section that outlines anything that is important but you did not include it previously. A notary and/or witnesses will help prove the validity of the contract once all parties gave their signature.
Now you know how to get a personal loan and how to protect your interests in your personal loan contract. It may have seemed daunting at first glance, but now you know that how to get a personal loan is actually easy. Finding a lender can be easy when using personal loan shopping tools online. When you have your documents ready, applying will take no time at all. Now that you understand personal loan contracts, you can be sure to get a personal loan that is right for you.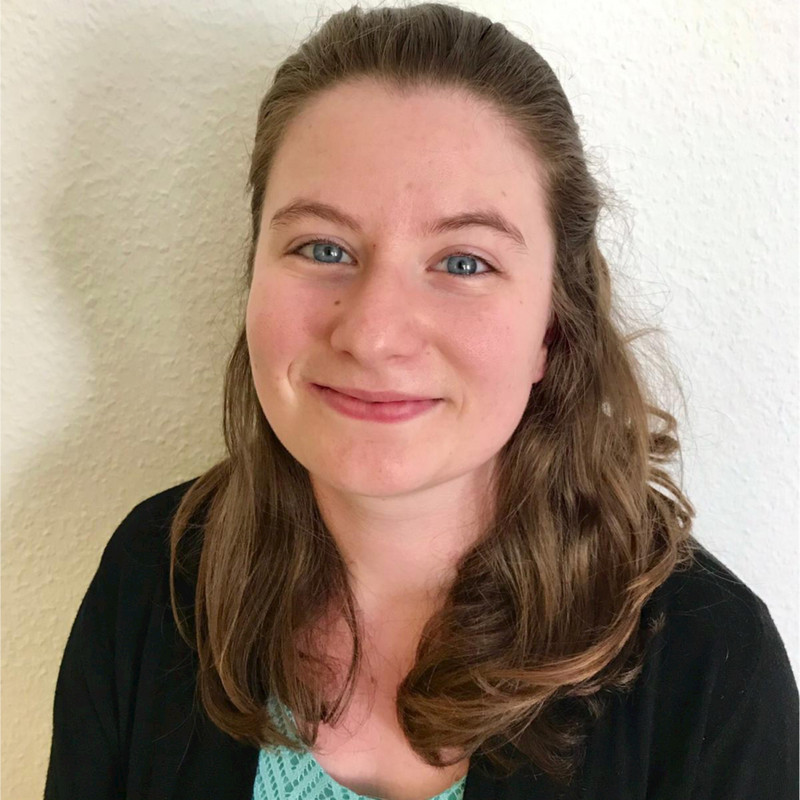 Grace Douglas is a master candidate in international security management by day and a personal finance writer by night! With powers in finance, writing, and languages that she received by being exposed to high dosages of university courses and being bitten by booklice while working in a rare books library, Grace loves to use her powers for good rather than evil. If you need help with budgets or personal loan questions, then just call Grace, your friendly neighborhood FinanceWoman!