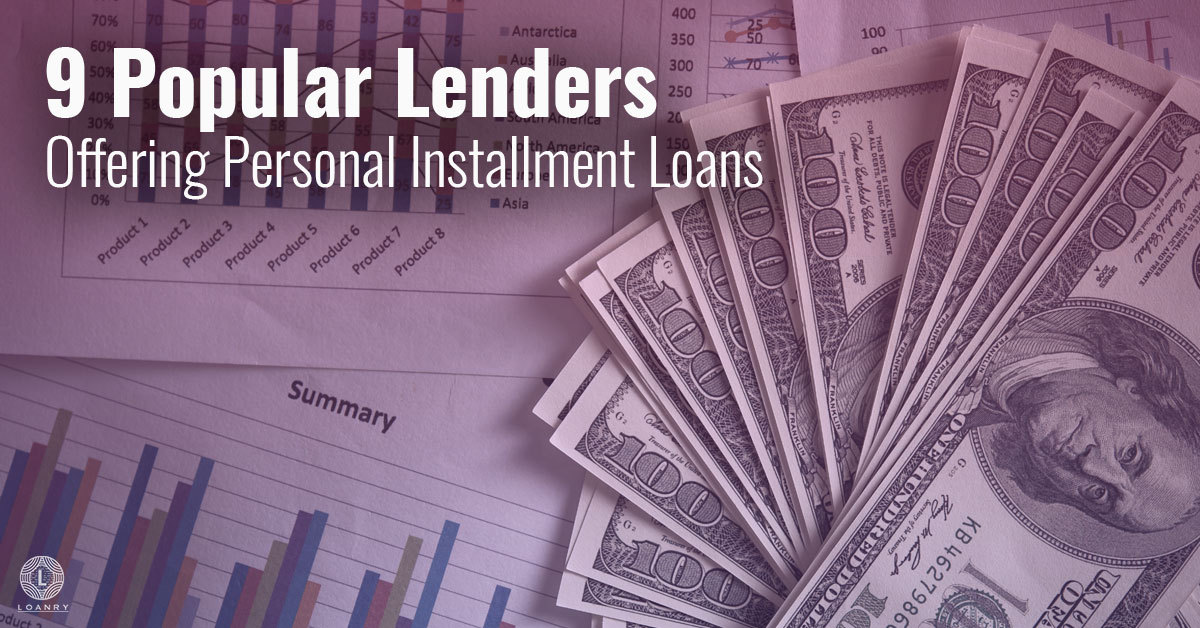 Loans can be an extremely helpful tool to change your financial situation. That is, if you choose a good loan and handle it responsibly. Otherwise, the loan can make your financial situation even worse, and that is not what anyone wants. Personal installment loans are often one of the best loan options to choose if you meet the requirements. They can do a lot for you without breaking the bank. In this article, we are going to learn how they can help you, how they can hurt you, what you might need to apply, 9 popular personal loan lenders, and more so you can make an educated choice.
What is a Personal Installment Loan?
A personal installment loan is pretty simple to understand. In fact, they might be the most straightforward type of loan available. You likely know that the word installment means doing something in multiple steps or phases. That is how a personal installment loan works.
If you are approved, the lender will give you the full amount of the loan upfront, minus any fees. Then, you repay the loan in multiple payments, or installments. The payments are set, scheduled payments that are determined by calculating the interest, adding it to the total, then spreading it over the length of the repayment term.
In another words a $1,000 loan with a 10% interest rate would cost the borrower a total of $1,100 ($1,000 loan + $100 interest). If the repayment term is 12 months, payments would come out to $91.67 per month. After your 12th payment, the loan, any fees, and interest is repaid.
9 Popular Personal Loan Lenders
There are many lenders that exist, and they are from all over the place. If it would be possible to line up every lender that exists, it would appear never-ending. That is because there are numerous people who need loans and numerous people willing to make those loans. This can be a great thing for borrowers as they have so many options.
On the flip side, too many options can be terribly overwhelming. Have you ever stood on one aisle in a retail store trying to choose which cereal, crackers, pizza, deodorant, or any other item they sell? I have, and I can say that it is not enjoyable. Overstimulation can cause the brain to shut down.
We want to help you prevent that. So we put together a list of nine popular personal loan lenders for you to consider. They offer personal loans online to make it simpler to apply. There are options here for different credit scores and types.
Lending Club

Lending Club is a peer-to-peer lending service and is a favorite among many. The requirements are a bit difficult for a lot of people, though, as the minimum credit score is 600. The trouble is that at any given point in time, between 1/3 and ½ of American citizens have credit scores lower than that. You also need a credit history of at least 3 years and a debt to income ratio of 40% or less.
They do have loan amounts that range from $1,000 to $40,000 with interest rates ranging widely between 6.95% – $35.89%, and repayment terms run 3 to 5 years. There is usually a loan origination fee that is 1% – 6% of the loan total. If you happen to run into some trouble paying your loan due to some extenuating circumstances, you might qualify for their hardship plan. Overall, if you qualify for Lending Club, it is a good loan option.
Prosper
Prosper is another peer-to-peer lending service that requires a pretty good credit score- 640 or higher. They also require that there be less that seven credit inquiries for the last six months, and a debt to income ratio of 50% or less. You can borrow between $2,000 and $35,000 with interest rates from 5.99% to 35.99%, and repayment terms of up to five years. There are no prepayment fees, but there is a origination fee of up to 4.95%. If approved, it takes some time to receive the money so it is not a good option for an emergency loan.
Kwikcash
Kwikcash is another highly ranked option for our selection of the 9 popular personal loan lenders. They have very limited requirements for credit score and offer a wide spectrum of personal loan products. Loan amounts range from $500 to $3500 depending on your state of residence. The lowest rates and higher loan amounts are reserved for customers with excellent credit. On the other hand, they also have an available hardship plan, and receiving your loan is a fast process. Kwikcash is known for their integrity and have been ranked with 4.5 stars by trust pilot.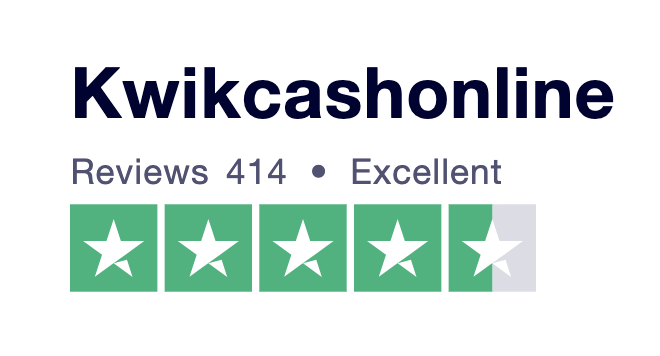 Avant 
Avant's qualification requirements are a little less stringent. They accept credit scores as low as 580, and they require that you have at least $20,000 in gross income. The loan amount options range from $2,000 – $35,000 with interest rates ranging from 9.95% to 35.99%. The repayment terms range between 2 and 5 years. There is an administrative fee of 4.75%. However, there are no prepayment fees and they offer a refinancing option.
OneMain Financial
OneMain Financial is less stringent when it comes to approvals. There is no stated minimum credit score, minimum credit history, or minimum annual income requirements. It seems to be based on case by case. The loans range from $1,500 to $20,000. A huge downside is the interest rates that start at 18% and go up to 35.99%.
There may be an origination fee according to your state, and available repayment terms are 2 – 5 years. It earns its place as one of the popular personal loan lender. It is because it provides fast funding and gives some who have no alternative a chance. Additionally, they are online and have physical locations.
OppLoans Personal Loans
OppLoans has no specified minimum credit score required. They do require that you have a bank account that has been active at least 40 days, a minimum monthly gross income from employment or benefits, and have your pay on direct deposit. If you are self-employed, they will not consider you.
Available loan amounts range from $500 to $5,000. The APR is ridiculously high, ranging between 59% and 199%. However, as there requirements are not quite so stringent, they make loans more attainable. That fact keeps them as on of the popular personal loan lenders.
SoFi
SoFi is the next lender on the list, but it is definitely for those with higher credit score. Applicants need a score of at least 680, though I was not able to find any income requirements. Loans amounts range from $5,000 to $100,000 with APR from 5.99% to 16.99%. Repayment terms range from 24 – 84 months. The interest rates are great for those who qualify.
Upstart
If you have a credit score of at least 620, an annual income of at least $12,000, and less than 45% debt to income ratio, Upstart might approve you. In fact, they consider borrowers that are completely new to credit. They offer loans ranging from $1,000 – $50,000, APR from 7.69% to 35.99%,  and repayment terms from three to five years. There is a possible origination fee of up to 8% and a late fee if you miss your payment date. Once approved, funding goes through rather quickly.
RISE Personal Loans
If the other popular personal loan lenders do not work out, you might consider a RISE personal loan. They are for those with bad credit. So there really is no set minimum credit score, at least not that is shared. I was also not able to find any minimum income requirements. However, the loan amounts range from $500 to $5,000 with an APR of 5.99% to 16.99%, and repayment terms up to 26 months.
If you're thinking about finding a credible, trustworthy lender, Loanry can help you. Put in your information below and see if you will get any offers from potential lenders.
What Popular Personal Loan Lenders Want to See
What does it take to get approved for a personal installment loan? The truth is that there is no formula to use that will let you know if you will get approved, and that is a good thing. Every person is unique and so is their financial situation. You do not want to be judged for someone else's financial mishaps.
At the same time, though, it can be a little frustrating to have no straight answers here. I remember a time that we wanted to get approved for a mortgage loan, but the lender said that they could not approve us at that time. The representative said, "If you could just open a couple of accounts, wait a few months, get some payments going, then maybe we can approve you."
Maybe? Some? A couple? A few?  When I asked the loan representative for some more information, she said, "Well, I can't really give you specifics, but if you work on those things, you'll probably get approved." Thanks for the clarity. Without specifics, though, you might still be able to get a basic idea of whether you will be approved. There are a few common factors that lenders look at to determine if you are too risky to loan money to. These are the following:
-Credit Score/FICO Score
Different popular personal loan lenders require different credit scores. I can say that the lowest accepted credit score I have seen is about 530, but that does not mean that some popular personal loan lenders will not work with less. Do not let a low score keep you from applying for loans because you really never know what will happen until you try.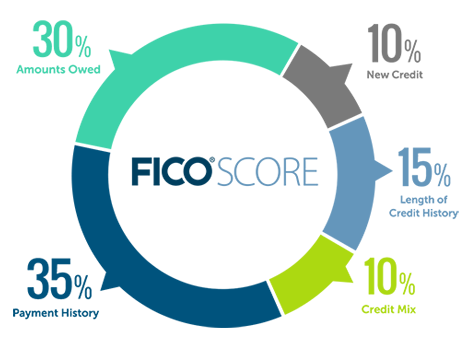 -Credit History
In order for a person to get a good feeling of your propensity to repay, they will popular personal loan lenders will analyze your credit history. They pay attention to how much you have borrowed in the past and how much of that you have repaid so far. Getting a loan with good credit is not as problematic as when your credit history is not great. The type of debt that makes up your credit mix is also important.
One way to help you keep an eye on your credit and determine what needs to be changed, you might use a free service such as Credit Karma. The company alerts you of any changes to your credit. They also tell you what steps you need to improve it.
-Debt to Income Ratio
Popular personal loan lenders want to know that you have enough money coming in to make your payment, so they check your debt to income ratio. This is basically a comparison of how much you have coming in, to how much you have going out.
If they are too close to one another, you will likely be denied for the loan. You can calculate yours by adding together all of your debt and monthly bills, then divide it by your gross monthly income (before deductions). A good debt to income ratio is about 35% or less.
-Income
I am going to go ahead and say that if you do not have some sort of income coming in, lenders probably will not loan you any money. If you are out of work injured or sick for a short time, or some other extenuating factors occur, they may still consider your application. However, if there is no money coming in now or in the near future, it is safe to assume that you probably will not get approved. Lenders loan you money with the intention of getting it back. Someone with no income is too much of a risk to a personal loan finance company.
-Collateral
If it is a secured loan, they will want to assess your collateral. As it is intended to be used to recoup losses in case you do not pay, lenders want to know that the collateral you are offering is valuable enough. If you have multiple assets that are valuable enough to use as collateral, try using the one that would affect your life the least if it is gone. You need to do all that you can to repay your loan, but if something goes wrong, you do not want to lose your most valuable asset. Bottom line is it can help those with collateral but prevent others from getting approved.
Pros and Cons
Pretty much everything in life has ups and downs. The key is in finding things in which the good outweighs the bed. Depending on your individual financial state, a personal installment loan can help you in many ways, but you have to understand the downsides before you jump in head first.
The Pros of Personal Installment Loans
It can definitely help you improve your credit if you are responsible with the loan. By making your payments on time, your score will increase – barring other negative things hitting your credit at the same time. Additionally, opening a loan should improve your credit mix.
You typically get much lower interest rates than you do with any other loan. While other loan types come with really high interest rates, you can find personal installment loans with interest as low as 3.99%. The lower your interest on a loan, the easier it will be for you to pay it off- which is the end goal.
The interest is fixed and added to your payments. With a personal loan payment, the interest is typically calculated at the beginning of the loan, added into the loan payment, and spread out over the entire payment term. There is no paying separate interest because the loan payment you make each month includes the interest.
You know what you owe every month and how long you must pay. With personal lines of credit, credit cards, and any loans with variable interest or interest that are calculated monthly, you do not know for sure what you will be paying that month until you get your bill. That makes it extremely hard to add into the budget.
With a personal installment loan, however, you know exactly what is due each month. When you first get the loan, you will know what your monthly payments will be. Generally, it will be stated in your contract. Since you know what your monthly payments are, you can much more easily make a plan for repaying it.
The Cons of Personal Installment Loans
It can destroy your credit if you are not responsible about it. As much as a personal installment loan can improve your credit, it can just as easily destroy it. Actually, it can probably destroy it much more easily. Diligence, persistence, and a sense of responsibility can play a huge role in getting your loan payments paid, but you cannot control everything.
If an external force, i.e. job loss, eradicates your ability to make your loan payments, you might find your credit torn to pieces. If a situation such as this occurs, immediately call your lender and explain the situation. Often times, they will try to work with you so you can stay on track. They would much rather you pay than to have to chase you down or sell your collateral. All of that is extra work on them, and it is not free. Also, they want to keep you as a customer. The more you borrow, the more interest you pay. If you do not repay your loan, they lose a customer, so working with you is in their best interest and yours.
The earlier you call them, the better. Waiting until five minutes before they close on your payment due date when you lost your job three weeks ago is not going to look very good. If the lender does work with you, do not take advantage of it. Be grateful and make your payment as soon as you can. Eventually, they will be forced to take action.
They are often harder to get approved for. Other loan types can usually be approved much more quickly than any other. Personal installment loans often have requirements that many people cannot meet. The first ones are obviously credit scores and credit history. However, there are also income requirements, debt to income ratios to meet, and, sometimes, free cash flow minimums.
It is tempting to take more than you need. If you need $1,000 for car repairs but find out that you can get up to $5,000 with your credit score, what would you do? Those with really strong will power might be able to say, "No, thanks. I just need the $1,000." Many others would be tempted to go for the higher loan. I know that my mind would immediately start calculating how much that $5,000 could do for my family, and I would have a hard time turning it down.
That might be okay if you can use it to put yourself in a better financial state, i.e. consolidate your debt so you owe less monthly. It is not okay if you take the full amount out, blow it all, then not be able to make your rent or mortgage payment next month. If you are going to take the full amount, be sure that you use it to help you and that you can afford the payments.
There are sometimes fees attached to them. With many of the popular personal loan lenders, you can expect fees. The most common ones are origination fees, late fees and returned payment fees. Some charge prepayment fees, so be sure you check on that before accepting a loan.
You may need some form of collateral. Depending on your credit, a lender might require some form of collateral from you. This is called a secured loan. Collateral might be a car title, property deed, or any number of things. The idea is that if you happen not to pay the loan back, the lender can recoup some of the losses with your collateral. It makes you less of a risky investment. And sometimes it will help you get a little more on your loan.
If you are asking how any of this is a con of a personal installment loan, I'll tell you: not everyone has collateral. Secured loans are okay for people who have available assets, but not for those who do not. What about the people making car payments or renting their home? Some lenders may accept other forms of collateral, such as music equipment or electronics, but not all.
When Should You Get a Personal Installment Loan?
How do you decide when to get a personal installment loan instead of any other loan or using your credit card? It is actually pretty simple. Personal installment loans give you larger amounts and longer repayment terms than most others. As stated previously, your total amount is spread out and interest is added into those payments. Additionally, interest is calculated once, not monthly.
Credit cards, on the other hand, calculate interest monthly and continually add it to your bill. Getting out of credit card debt can be an excruciating process because of this never-ending interest. Quick-term loans, payday loans, title loans, and other high-interest options are the same. So if you need large amounts of money or a long time to pay, you should get a personal installment loan.
In my personal opinion, if you qualify for a personal installment loan, I would always go for that. Most popular personal loan lenders start with loans as low as $500, but I have gotten them for as low as $100 in the past. This is beneficial because you do not have to take large amounts out.
Some people, though, prefer (or it is their only option) to go through much more expensive lenders for small loan amounts because they can repay them so quickly. Others think that they could never get a better loan, so they immediately go to high-interest lenders for title loans, payday loans, and so on. Before you make that decision, understand that going through a company like that is not helpful if you cannot pay it off in that first month. After that, the interest will begin costing more than the loan and you will find that you have paid out hundreds in interest for a measly $100 loan.
If we are referring to large amounts, you should really aim first for a personal installment loan. It may seem like you cannot qualify for a loan with decent rates, but do not write yourself off just yet. If you can work patiently and diligently, you should be able to find a personal installment loan to help you cover your needs.
There are a number of reasons to get a loan, you should be clear why you might want one or need one. Knowing the best reasons to loan shop can make your decisions so much easier and give you peace of mind.#loan #personalloan #medicalloan
Check it Out ?https://t.co/DKuqzt2WSt pic.twitter.com/A4g6pa5vPp

— Loanry.com | Loan Shop ? (@LoanryStore) August 9, 2019
Where to Get a Personal Loan with Bad Credit
The beauty is that there is a loan out there for almost every credit score and financial situation. But it can be difficult to figure out where to get a personal loan with bad credit. The trouble is that lower credit scores tend to produce higher interest rates. It does seem to be easier to find a lender online if you have bad credit.
Whether applying online or in person, do not take the first offer you receive. I know that you probably just want to get over with the whole thing, but not shopping around can be a big mistake. There is often a loan with better terms out there. At least get two or three offers before deciding. By that point, you should have an idea of the types of terms your credit can get you.
Handle the Loan Responsibly
After receiving your loan, you need to be responsible with it. Use it for the purpose you got it or you might put yourself into a worse position. For instance, if you intended to use the loan to consolidate your debts but you decide to go shopping or buy a new car instead, you have done nothing more than added a new debt onto yourself.
Some of you may be asking who would do something like that but believe me when I say it happens. Think about it: Imagine a person struggling for a long time and gets a loan to help himself or herself. Suddenly, there is money in their hands. It is not unusual that the temptation is too strong to ignore. Really, it is not as crazy as it seems.
It is also important to add your loan payment to your budget immediately. Do not put it off until later because later rarely comes. Add it to your budget as quickly as you can so that you don't find yourself without your payment money on your due date. Otherwise, you might find yourself back in the hole you just dug yourself out of. Creating a budget means including everything in it, so don't skip this step.
Conclusion
Personal installment loans are a great loan option, and most people can find a lender if they are diligent in their search. Searching for personal loans online tend to be the easiest method, unless you are a community credit union member. Credit unions love helping their members and community, so always check in with them as well. Otherwise, settle down with a cup of coffee and enjoy the ease of applying online for a personal installment loan.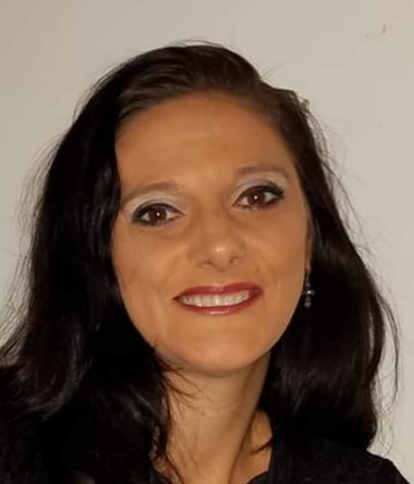 Brandy Woodfolk is an educator, home business owner, project manager, and lifelong learner. After a less than stellar financial upbringing, Brandy dedicated her schooling and independent studies to financial literacy. She quickly became the go-to among family, friends, and acquaintances for everything finance. Her inner circle loves to joke that she is an expert at "budgeting to the penny". Brandy dedicates a large portion of her time to teaching parents how to succeed financially without sacrificing time with their little ones. She also teaches classes to homeschooled teenagers about finances and other life skills they need to succeed as adults.
Brandy writes about smart money management and wealth building in simple and relatable ways so all who wish to can understand the world of finance.