America is filled with people that carry a tremendous amount of debt. Just in the past five years alone there has been $1 trillion added to the amount of debt that the country is burdened with. Even with all the debt reduction agencies helping people get out of debt, the problem continues to get worse. Borrowing money has gotten easier over the years.
What would once take weeks and months to borrow is now taking only days. One of the most popular loan types that people are taking advantage of is the personal loan. In order to understand the benefits of personal loans consider this Statistical Overview of Personal Loans:
Personal Loan Numbers at a Glance
In order to fully understand the popularity of personal loans it is necessary to take a deep look at a Statistical Overview of Personal Loans.
The number of outstanding personal loans is close to 20 million various types.
The total balance due for all 20 million loans is more than $125 billion.
The total amount of loans has doubled in the past five years and is up over 50 percent from where it was three years ago.
Of all the loan requests in 2018, 61 percent were for personal loans.
Of those loans 39 percent were planning on using them for debt consolidation.
The amount requested was usually the highest amount depending on if it was for credit card consolidation or debt consolidation.
It is interesting to note the number of personal loans verses the amount of other loans that were requested. The higher percentage of personal loans shows the popularity of this type of unsecured loan. A Statistical Overview of Personal Loans helps people see this popularity.
What are Personal Loans Being Used For?
Personal loans are an easy to acquire loan. There is no collateral needed. Just a healthy credit score and a regular paycheck and a borrower can get the loan. But the "What" questions needs to be answered. When applying for personal loans people are usually asked the reason as to why they are seeking the loan. A Statistical Overview of Personal Loans will help people see their value.
 15 percent of the people will pick the other category.
Home improvement and renovation seems to be the next popular choice coming in at 7.7 percent. The average loan amount chosen is around $12,000.
Less than 1 percent of the applicants will use the loan for business reasons, buying a home or for some other purpose.
The popular choice that most people choose for a personal loan is debt management. 60 percent of people that take out a personal loan will payoff some part of a credit card debt. The loan rates are usually lower than credit card rates. A good credit score is an integral part of getting a low interest rate.
3.5 percent made a major purchase.
3.0 percent decided to payoff medical bills.
2.7 percent made a cross-country move with the personal loan.
A State by State Breakdown of Personal Loan Usage and a Statistical Overview of Personal Loans
There is a trend that can be followed of how personal loans are being used. This one is based on which state a borrower lives in. The differences can be subtle depending on the state, or they can be quite different.
As mentioned above the other category is widely chosen as to the reason why the personal loan is being applied for. Of all the personal loan requests in the District of Columbia 25.4 percent chose other and 24.7 percent in New Mexico chose the other category.
New York and the state of Louisiana are the places where people use personal loans to pay for weddings.
Home improvements and renovations are the top choices in West Virginia coming in at 8.6 percent. Home buying was 4.9 percent.
Wyoming was the place where people used personal loans for medical expense payoff.
A Statistical Overview of Personal Loans by state shows the importance of personal loans for the country.
Common Reasons to Take out a Personal Loan Explained by a Statistical Overview of Personal Loans
There are a lot of different reasons why people need to borrow money. Among those, some lenders actually can base their decision to loan money to people on the risk of what they intend to use the money for. Indeed, a personal loan is different in that it can be used for a number of different purposes.
Consolidating Major Debts based on a Statistical Overview of Personal Loans
Bring all loans into one loan is an easy way of understanding debt consolidation. Most people have at least one or two major credit cards with an enormous interest rate. Paying the minimum payment will keep a person in debt for many years to come. A personal loan has a lower interest rate and can be used to consolidate those high interest credit cards.
A person can have one credit card with a 25 percent annual percentage and a balance of $15,000 and still get a better rate with a personal loan. A person with three or four cards can still benefit from this kind of personal loan usage. The amount of money a person stands to save using a personal loan consolidation is thousands of dollars over the life of the loan.
Paying Off Major Medical Bills
Medical centers rely on payment of medical bills in order provide the care needed by patients seeking medical care. Most of the time the medical bills people incur from medical care are covered by medical insurance. But there are times when the bills are not covered because of an out of state medical visit, or they carry a high deductible. To help people understand personal loans they need to understand the loan for medical bills statistics issues.
Some Medical centers are willing to establish a payment plan with the patient in order for them to payoff the debt. Other centers are quick to send the amount to a collection agency. A collection agency will usually accept payments on time, but if the payer misses one payment they can and often do take the debtor to small claims court. At this point a person has two options. They can go to court or payoff the amount in full before the court date. This is where the personal loan comes into play. Medical bills can be paid off using a personal loan. The loan will have easy payments and there is no fear of being taken to court because of an unpaid balance.
Taking Out a Loan for a Wedding
The average wedding cost in the United States is around $25,000. Most people do not have this kind of money to use on a wedding. The above mentioned cost does not include honeymoon expenses, special amenities, or even the reception. The worst thing that can happen is to run out of money and have to scale things back. It is common for people to have to borrow some money for the wedding day.
A popular option that many people are starting to choose is that of a personal loan for a wedding. A personal loan varies in amounts and can be paid back with a time from of two to five years. The interest rate will vary and be based on a personal credit score that is checked before the loan is ever signed and issued.
Moving and Using Moving Loans
The cost to make a major move can range between $3,000 and $10,000. It all depends on the distance of the move and how much personal items are in need of transport. People that are looking to save money have tried moving themselves and that cost can vary between $3,000 and $8,000 depending on distance and the moving company.
Most people end up moving across country because of a job change. The issue is usually because they have been offered a significant amount of money as a raise or bonus. The problem is that they do not usually have the funds needed to move just sitting around. The best option to pay for a major move is a personal loan used to move. It can be obtained in a short amount of time and can easily be used to pay for the moving expenses. A Statistical Overview of Personal Loans can help determine a good loan amount to choose from when making the move.
Traveling or Taking a Vacation
Personal loans are being used by many people to finance a vacation. The loan is an easy option to pay for travel expenses upfront. Some people like using a travel agent which will require part or all of the payment to be made before the trip can be booked. The personal loan provides the money that can be used to pay for all the plans in advance. The time frame to pay it all back is chosen by the borrower. Even the payment date can be chosen by the borrower depending on the lender. Lenders look at travel finance statistics to determine whether or not it would be profitable to issue these types of loans.
Where to Get Personal Loans?
If you're wondering where you can get personal loans for any of the reasons we mentioned, you came to the right place. Not only we provide you with necessary information about everything related to finances, we can also connect you with reputable lenders selected by our partner Fiona. We can get you personalized offers within minutes.
Other Ways People are Using Personal Loan Funds
A Statistical Overview of Personal Loans can help a person determine ways to use the extra money. The option of using loan money anyway a person desires is a strong attraction for many that have discovered personal loans. Here are some other ways that people are using their new loans.
The way that a personal loan can be used really is endless. The other category that people choose when applying for a personal loan is the category that covers all types of usage. It is no wonder that the other category is chosen in some states more often than any other available options.
Why Debt Consolidation is the Top Reason to Get a Personal Loan
No one likes being in debt and a Statistical Overview of Personal Loans can help see the total amount. Indeed, they are always looking for ways to reduce their debt and lower their interest rate in an attempt to minimize how much they have to pay back. As a result, the vast majority of people struggling to payoff their debts usually only can afford the minimum payment. This payment option is designed to keep people in debt for many years to come. On the other hand, it also is a way that lenders earn money on the principle.
When a person finds themselves buried in debt there are two options that they have. The first one is to keep paying the various companies their minimum payment with no end date in sight. The second option is to use a personal loan to payoff the high interest debt. Indeed, it helps consolidating all of it into one easy payment that comes with a payoff date attached to it. Instead of paying off debt over the course of countless years a personal loan can take care of it all in three to five years.
One benefit of using a personal loan is that it is an easy way of raising a credit score. Usually the debt to loan ratio lowers which in time raises the credit score. Also, having revolving accounts with a zero balance is a great way to raise the credit score. On top of that, paying off the personal loan early or on time will not hurt a person's credit score. It can only help it.
Breakdown of How Borrowers use Personal Loans to Pay Off Debt by Credit Score
Number talk when it comes to proving facts. Therefore, here are some facts regarding personal loan usage by credit score on how it will be used.
A credit score between 300 to 499 it is found that 25.8 percent used a personal loan for debt consolidation while 7.7 percent used it for credit card refinancing.
Credit scores between 500 to 599 it was found that 29.6 percent used it for debt consolidation and 10.8 percent used it for credit card payoff.
For credit scores ranging between 600 to 649 it was found that 34 percent used personal loans for debt payoff and 21.1 percent paid off credit cards.
Credit scores between 650 to 699 it was found that 35.3 percent used it for debt consolidation and 27.2 percent was used it for credit card payoff.
Credit scores between 700 to 749 35.2 percent was for debt payoff and 27.8 percent was for credit cards.
Scores between 750 to 799 it was found that 30.4 percent used it for debt payoff and 20.1 percent for credit cards.
Credit scores or 800 to 850 it is found that 20.7 percent used it for debt consolidation and 11.9 percent for credit card payoff.
Overall it was found by performing a Statistical Overview of Personal Loans that borrowers on the average 39.2 percent use them for debt payoff and 21.8 percent for credit card payoff. Of the two categories a total 61 percent of people that use personal loans use them in this fashion.
What is the Total Amount of Outstanding Personal Loans – Industry Stats
To clarify everything, let's focus on statistics. The statistics surrounding personal loans is rather interesting. Indeed, over the past year they were the fastest growing choice of the consumer. As a result, the total balance rate increased 18 percent during the first quarter to a staggering amount of $120 billion. To give a lender approach statistic to help in understanding the growth of personal loans; the Fintech company had a total of 36 percent of personal loans issued in 2017. Compare this with a meager one percent in 2010 and one can see that in seven years along there has been a huge increase.
A personal loan is not considered to be a perfect loan as there are no such loans. However, it is an easy loan that if used correctly carries tremendous benefits for the borrowers. The loan requires no collateral and comes with low interest rates. The lender will require that the borrower submit payroll information, and they will need to have their credit checked. This sets the range of interest rates that the borrower can choose from when they choose a payoff time-frame and date of each payment.
Potential Issues that Worry Analysts found by a Statistical Overview of Personal Loans
Rapid growth has always been a concern for many financial professionals. One concern is with the average amount of debt that the average household carries. They believe that a bursting point can happen if interest rates rise in the coming months. They fear that some households are layer their debt with multiple lenders.
This in turn can cause them to not be able to make their payments once they are over their heads in debt. However, analysts are quick to point out that personal loans made up one percent of the $12.9 trillion of debt American households carry on a yearly basis. As lenders tighten their control on all other loans being issued it stands to reason that personal loans will only increase.
Compare to the Total Consumer Debt Statistics
There are many parts of the overall debt that is measured in the United States. A Statistical Overview of Personal Loans can help determine the total amount that is owed by people the consumer debt amount is one of the highest. By the end of 2018, consumer debt was set to reach $4 trillion. 26 percent of a household's income is thought to be paid on consumer debt. Subsequently, the growth of disposable income leads many people to believe that they can afford new and larger loans. Because credit is readily available, some people fear that it will reach a tipping point at some time in the near future.
One thing that Americans can do to combat the debt issue is to work hard at getting out of debt and fast. In order to do it, a personal loan is a quick and easy method. Indeed, it allows you to payoff high interest consumer debt. They do need to be careful to not incur new consumer debt until the old debt is paid off. If they do, they could find themselves in serious financial trouble. There must be a certain level of responsibility when dealing with new loans to payoff old loans.
Some key points
Consumer debt is seen as personal debt that is owed by someone to another company. The other company is usually a bank or credit union. Consumer debt includes purchases for household needs, business debt, and other consumable items. Revolving credit or debt is found within credit cards. They have high interest rates and are hard to pay back. Non-revolving consumer debt comes with a fixed rate and the level that a person can have is based on what they personally own. Consider these facts regarding consumer debt based on a Statistical Overview of Personal Loans.
From 2017 to 2018 there was a 7.6 percent increase. An amount of nearly $4 trillion.
$12,000 is the average amount every consumer carries in debt.
Credit card debt accounts for 27 percent of all consumer debt in the year 2018.
Student loan debt comes in close with a total of $1.5 trillion in 2018.
On the average every student graduates with around $76,000 in student loan debt.
Auto loans are not far behind coming in at $1.1 trillion in 2018.
Conclusion
People will continue to look for ways to payoff their high interest rate loans and credit cards. In order to take care of this task, personal loans are a good choice. If you are looking for answers about personal loans or are looking for a lender who can help you get one, then we can help you. Indeed, we put people in touch with lenders that specialize with personal loans. We can also help people understand personal installment loans statistics. These statistics give a clear picture that lenders use to determine what personal loan products they can issue in order to help consumers make the best choices concerning their debt reduction options.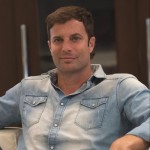 Ethan founded Goalry, Inc in Dec 2016 with the mission to build the world's first and only Financial Goal Mall. One place to reach financial goals and comparison shop for any money matter. Taub invents the IP for the finance stores within the mall, while overseeing various aspects of the company. He also has orchestrated the company's earned media across the finance stores: Accury®, Billry®, Budgetry®, Debtry®, Cashry®, Creditry®,  Loanry®, Taxry® and Wealthry®. This includes over 1200 blogs, 400 videos, thousands of social post and publications that have been featured across the web.