Financial emergencies and insufficient withholdings in a calendar year create the possibility of a large tax bill on April 15. When you are unable to pay, the Internal Revenue Service, or IRS, offers repayment plan options. However, a personal loan may prove to be a worthy alternative if you secure favorable rates. As you shop personal loans to pay taxes, research the interest rates the loan must match to save you money. The better your credit score, the more likely you are to secure favorable terms.
Is Paying a Personal Loan to Pay Taxes a Good Idea?
Every year you have the option of the adjusting your tax withholdings at work. IRS Form W-4 collects data regarding the number of allowances, such as children, you have. Employers use the information to determine the amount of money to hold from your check for taxes. Tax changes or improper calculations can leave you owing money at year's end. Other common reasons for an unexpectedly large bill include prize winnings or an increase in self-employment income.
If you cannot pay your tax bill, a personal loan to pay taxes lets you avoid dealing with the IRS directly while taking care of your debt. It can also save you money over time if you loan shop for a lender. When compared to other repayment options, such as credit cards,  loans feature fewer unexpected charges and, on average, lower interest.
What Happens When I Can't Pay My Taxes?
When a tax bill is due, the IRS requires payment in full by April 15.  Unless you stashed your extra income or have ready cash, you need to develop a plan to tackle the debt. If you avoid paying your tax bill and let the date sail by, the debt grows as penalties and interest accrue. The IRS offers a couple of repayment plans directly, but they all have two things in common: additional penalties and interest.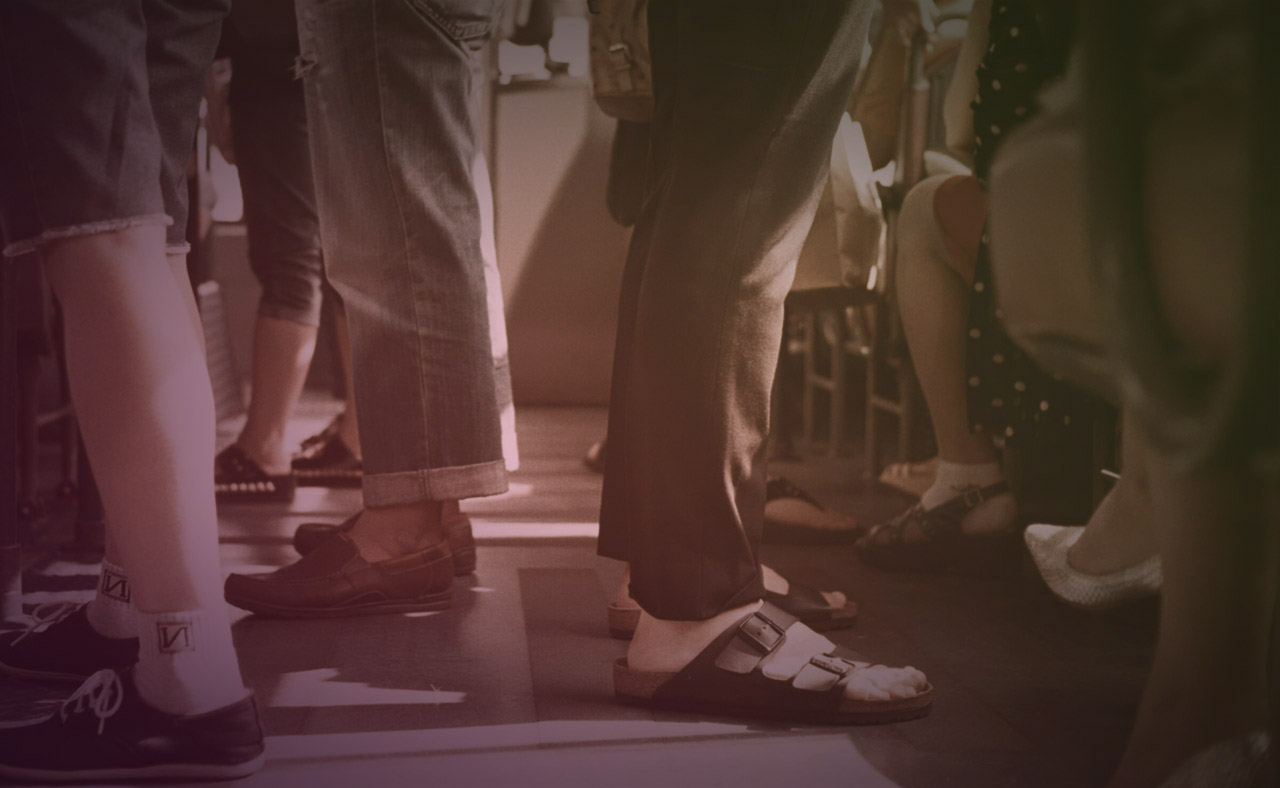 You Pay Penalties
The IRS levies a variety of penalties when you fail to pay taxes, and these penalties still apply under a payment arrangement. When you do not file by the April 15 deadline, your penalty is five percent monthly for up to five months. The penalty then changes to 100 percent of your amount owed after 60 days. However, there is a cap on the amount with a maximum charge of $210 through the end of 2019.
Smart Money: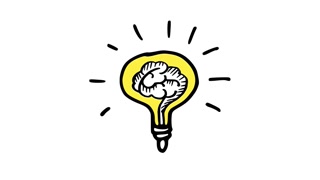 Additional penalties include a failure to pay tax reported fee of 0.5 percent. If you sign up for a payment with an approvalagreement through the IRS, the fee drops to 0.25 percent.
You Pay Interest Payment Options to the IRS
Interest accrues daily when you owe the IRS money. It is charged on your balance, penalties, and interest. The interest rate also changes quarterly. For the first quarter of 2019, the IRS reported a six percent rate. This is the highest rate charged by the agency since the last quarter of 2008.
IRS Payment Plans can be Short-term or Long-term
The use of an IRS payment plan requires setting up a payment arrangement directly with the service. Short-term plans require you to pay your balance in 120 days or less. Until you pay the balance in full, penalties and interest continue to accrue.
A long-term payment plan arranged without special negotiations can last up to five years depending on the size of your tax bill. Penalties and interest apply over the life of the payment plan.
The IRS Takes Your Refunds While You are on a Repayment Plan
When you sign up for a repayment plan with the IRS, you are obligated to settle your overdue tax bill before you collect any overpayments from the agency. If you sign up for a five-year repayment plan with a tax bill of $6,000, you may repay $1,500 in year one. When you file your income tax return for the following year and it contains a refund, you do not receive it. A refund of any amount — $200 to $2,000 — applies to the back taxes. Until you pay the total bill, this happens every year.
This reduces your overall tax bill and will reduce the amount of time you need to repay the loan. While this is a financial plus, if you look forward to refunds, you must prepare yourself for not receiving one until the debt is repaid. For those who choose to use a loan or credit card to pay off a bill, the money is not owed directly to the IRS. Any refunds remain at your disposal and can be applied to the debt or be spent as you choose.
Should I Use a Personal Loan to Pay My Taxes?
Due to the penalties and interest charged by the IRS, a personal loan to pay taxes may be the best option for repayment for you. If you have a good credit score and can obtain a favorable interest rate, a loan can save you money over time. Researching loans online allows you to review interest rates and terms to find the best option for you.
If you get a personal loan to pay taxes, you will still need to pay interest. However, you eliminate the payment of penalties and the accrual of interest on the penalties owed. You may also secure a fixed-rate loan that helps you avoid the quarterly interest rate changes of the IRS.
For example, the IRS rate climbed to six percent from four percent in a calendar year between 2018 and 2019. On a bill of $5,000, a two percent change in interest rate means an extra $335 in interest over a five-year plan. This calculation does not include the added impact of IRS tax penalties.

On a personal loan to pay taxes with a fixed rate of six percent, you would still pay $966 in interest over the life of the loan. The upside is you would not be subjected to interest rate fluctuations every three months if you use a personal loan to pay taxes.
When you find you qualify for more loans with variable interest rates, do your homework. The interest on variable loans can change monthly. Loans with interest rate caps offer a bit of protection by stating the highest amount of interest you can be charged. You can also opt for a variable interest rate loan with a faster repayment plan to limit your exposure to rate fluctuations.
How Can I Get a Personal Loan to Pay off IRS Debt?
Obtaining a personal loan to pay taxes from a bank to pay a tax bill to the IRS will typically require some form of security. Unless you have a line of credit through your bank, be prepared to offer up your car or some other assets, such as a savings account or CDs, as collateral.
If you have a solid credit score, many online options now use it to extend a direct personal loan. You may secure a fixed or variable interest rate through these loan options. Much like applying for a credit card, you can fill out an application line with basic personal information. Have your social security number ready for a credit check and basic income information accessible to prove your ability to repay. You often receive a decision instantly, particularly if your application does not require further review.
With an online loan, you may also receive access to the funding immediately via a bank transfer. This means you can pay your tax bill with the IRS off in a matter of days, further reducing your exposure to tax penalties and interest.
The best deals are often come from using websites to research a variety of personal loan options at one time. By comparing terms, such as interest rate and repayment options, side by side, you will be able to secure the best deal. If you have greater access to capital to repay quickly, a shorter-term loan may seem like the best option. For those with a cash flow problem, a longer-term loan with a higher rate may offer the most security.
Lender Finder Services
Another option is to use a lender locator service. When attempting to apply for a personal loan to pay taxes without knowing if you qualify scares you, an intermediary service can help you find the best option. These services typically collect a portion of your data, such as your ability to repay, to match you with the best lenders. These financial institutions often offer a variety of loan instruments you can choose from and may prequalify for based on the information you provide.
If you are in a tough financial situation, the last option for a personal loan to pay taxes is personally reaching out for a loan from friends and family for help. Asking for financial help from family is rarely ideal, and when it involves discussing your tax situation, the complications increase.
You should set up a formalized loan agreement to minimize the impact on your relationship. However, you must understand this could cause problems. A lender and borrower relationship often strains even the tightest bonds. This makes researching all of your options with the IRS and financial institutions even more important.
Personal Loan vs. Credit Cards to Pay My Taxes
As you file your income taxes, credit and debit card payments are readily accepted by the IRS along with checks and money orders. Credit card processing firms for the IRS take Visa, Master Card, Discover, and American Express. If you can't pay the bill upfront, using a credit card may seem like the best option. However, is it a better deal than a personal loan? The answer depends on the terms of the credit card and the terms of a loan.
When you make a tax payment through certain IRS payment processors, a processing fee will be charged ranging from 2.49 percent of the amount owed to 3.93 percent. A minimum fee of $2 is required of those owing a small amount. For a $1,000 bill, additional charges would equal $24.90 to $39.30. Payment of your bill by credit card adds this fee to the amount charged to your card. This means you will pay interest overtime on the processing fee and the tax bill itself.
Compared to a Credit Card
Like a personal loan to pay taxes, a credit card payment in full to the IRS means you lose the added cost of penalties and avoid dealing with the agency further. The cost of higher interest rates over time often offsets any savings and can leave you spending a lot more on the bill.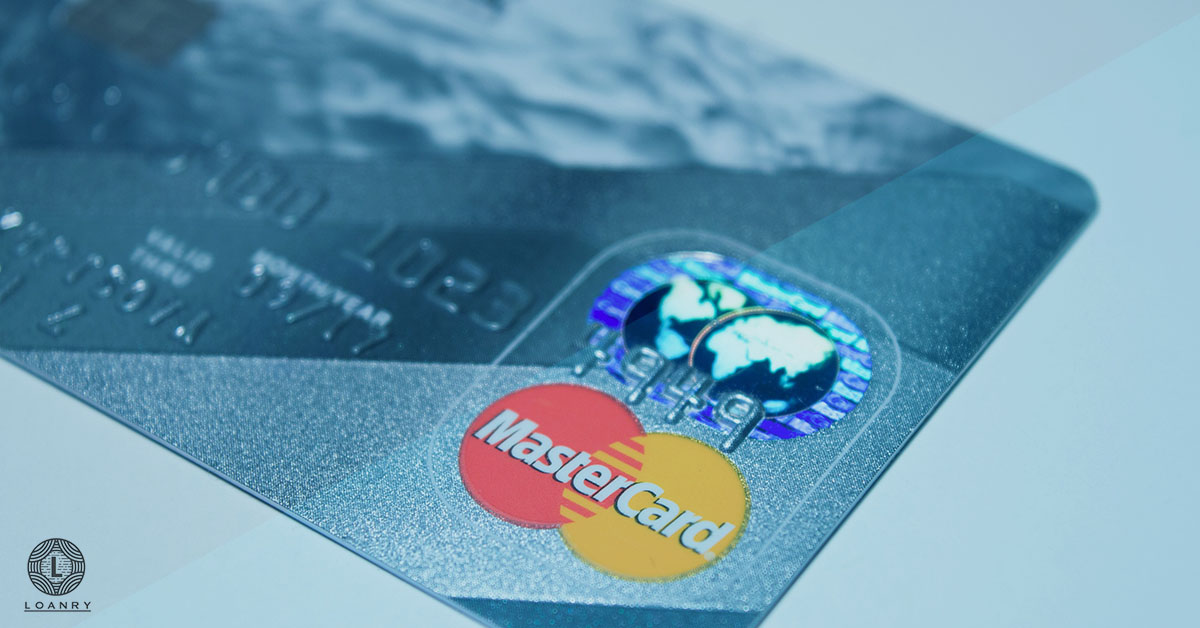 However, you may find greater peace of mind in owing the money to a third-party bank instead of the government directly.
Many credit cards charge interest rates exceeding 25 percent with many of the best customers paying a rate in excess of 10 percent. While the IRS interest rate has exceeded 10 percent within the past 30 years, it has predominantly stayed in the single digits.
However, many credit cards do offer promotional offers to avoid interest if you repay within a set amount of time, such as two years. If you have a low rate offer and know you can pay the bill before the special offer expires, it may be a good deal. You must read the fine print to determine if there are unforeseen charges. Many promotional offers charge an initial processing fee. If you must pay a large fee upfront, you may be better off with a personal loan.
Credit Card Payment Example vs IRS Repayment Plan
For example, you should first calculate a six percent processing fee on the total amount against a six percent interest loan or repayment plan from the IRS. If the credit card charge is only interest-free for two years, you only save one year of interest payments. The savings will also disappear if you fail to pay the debt off before the promotional period ends. In fact, many cards will charge you back interest for the full two-year period if you fail to pay off the charge.
You must also make sure a card with a promotional payment used for an IRS bill is used for nothing else if you want to save money. Payments applied to these cards often apply first to routine charges and not your promotional offer or split evenly across both types of charges. Even if you pay your card $6,000 toward your $5,000 tax bill, if you have other charges, you may still fail to pay it off in the defined promotional period.
What is the Best Way to Pay off IRS debt?
Assess all the ways you have to pay off the tax bill and all possible charges. You must also realistically assess your ability to repay the bill. If you do not have the cash on hand, will you have the money to repay it fast enough to honor a promotional credit card offer? Would you be able to repay the IRS fast enough for a short-term plan to avoid additional charges? Is a personal loan with a fixed-rate the safest option with your credit?
For some taxpayers, a surprise prize-winning, such as a vacation, or unexpected self-employment earnings may lead to a higher bill. When cash is on hand to pay the bill but cash flows may be negatively impacted, a repayment plan may provide some relief.
The short term IRS repayment plan allows you to make lump-sum payments over a 120-day period to settle your bill. While penalties and interest apply, it is a less formalized agreement than the long term payment arrangement.
Filing an Extension
If you expect a higher tax bill but need additional help consider combining short-term lump-sum payments and a filing extension. An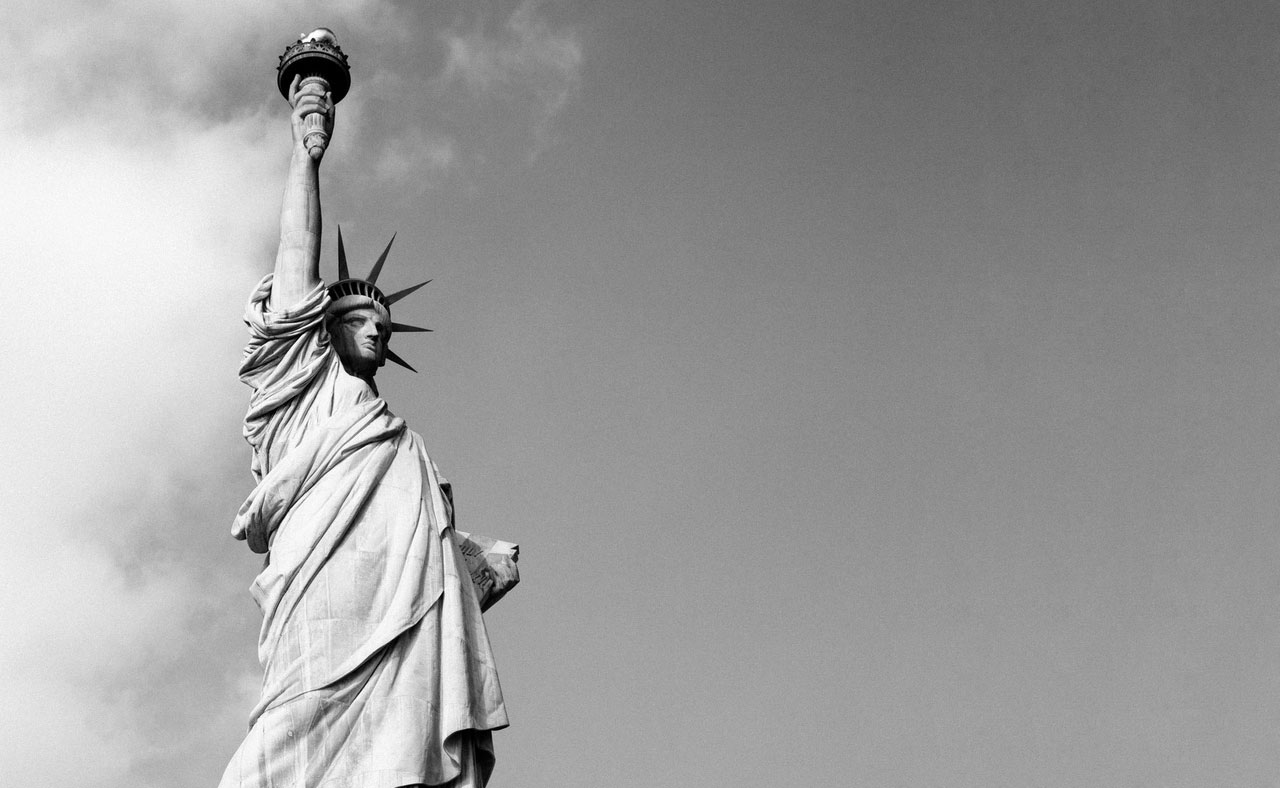 extension of up to six months may help you reduce your overall bill by identifying additional deductions and credits. Should you overpay while assessing your tax situation, the IRS will issue a refund of the excess payments. The money will be returned after you file and the IRS accepts the return as submitted.
When the overpayment is on a credit card or with a loan, you can use the return funds to settle a portion of the debt early. Ask that your additional payment applies directly to the principal or to a promotional offer on your card. This will ensure you reduce the amount of interest on your balance going forward and lower your overall loan cost.
In Conclusion
Owing money to the IRS is a stressful situation. While the agency offers many options for repayment, each carries with it additional charges in the form of penalties and interest. For the length of the arrangement, you are constantly dealing with the IRS and facing the possibility of paycheck garnishments if you miss payments. A personal loan to pay taxes frees you from the IRS. It may also offer competitive terms when you secure a solid interest rate on a fixed-rate loan or a variable loan for a short time period.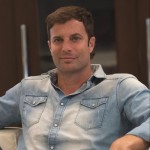 Ethan founded Goalry, Inc in Dec 2016 with the mission to build the world's first and only Financial Goal Mall. One place to reach financial goals and comparison shop for any money matter. Taub invents the IP for the finance stores within the mall, while overseeing various aspects of the company. He also has orchestrated the company's earned media across the finance stores: Accury®, Billry®, Budgetry®, Debtry®, Cashry®, Creditry®,  Loanry®, Taxry® and Wealthry®. This includes over 1200 blogs, 400 videos, thousands of social post and publications that have been featured across the web.