There are many ways to borrow money, and most consumers are quick to figure out how to get what they need through means such as cash they earn, credit cards, and other special financing. But sometimes you need money that you aren't necessarily tying to a specific purpose. In these cases, you may want to look beyond credit cards and shop personal loans. When you are looking to get a personal loan with good credit you have various types of loan options to choose.
What are Personal Installment Loans?
Personal installment loans have become very popular as many people discover that the interest on their debt leaves them with little chance to catch up and get ahead. For many, a personal installment loan is what they need in order to preserve a good credit rating. Also, it is useful to get a loan for the purpose of paying off existing credit cards or other debts. The loans term are defined in several months to several years and can mean lower interest and more manageable payments than other options.
Getting a Personal Loan with Good Credit
If you want to try and get personal loan online it helps to have good credit, which means the higher your score is, the better. Some lenders will see your credit as "good" as it is just under 700. Although a score of 800 or above will get you the best interest rates and may help you get a larger loan. It also gives you more bargaining power as you pursue your personal loan shopping. You don't have to take the first loan that they offer you. And in some cases a very good credit score may give you some power to negotiate your loan terms and interest rate.
What is Considered Good Credit?
Getting a personal loan, and the best possible interest rate on that loan is highly possible for those who have good credit. Those with the best chances are those with a score above 800, because research has shown there is an extremely low chance of future delinquency. Any credit score over 740 actually gives you a good chance of obtaining a personal loan with a low interest rate.
Those with score 739 or below may begin to meet with some challenges. If your credit score is between 670-739 it is still considered good, but it tends to be the tipping point where  lenders  look at other factors to determine your creditworthiness including your income, amount of existing balances, and how much you are looking to borrow.
Those with scores 669 or less have the hardest time obtaining a personal loan, because creditors see them as subprime. If loans are offered, they are likely to include high interest.
Why Your Credit Score Matters for Personal Loans
Your credit score looks at the history of how you have handled your money and debt and pits it up against statistics that try to predict your behavior. If the statistics are against you, chances are you will be turned down for a loan. If you do get a loan, there is a good chance your interest will be high if your credit is not good. Having a good credit score also gives you leeway when it comes to keeping your loan personal. Loans given to those with fair credits are more likely to be monitored. If your credit is good you have more freedom to choose what you spend the money on, whether you are
Refinancing existing debt,
Buying a car,
Making upgrades in your house
Or going on vacation.
Whatever your reasons for borrowing money, Loanry is here to offer you the support you need. Loanry offers a great way for those want to get a personal loan online with good credit. Our financial system goes beyond lending and helps customers better manage all aspects of their finances by participating in our Unified Financial Quadrant System. This looks at the following areas
Lending
Credit
Money
Real Estate
and puts them all under a single financial umbrella, where both lenders and borrowers can participate.
Deciding How Much of a Personal Loan to Ask For
When you need a loan for whatever reason there are a few things to think about before you get personal loan online. Not only will your credit score be a factor, but your credit history and your employment history and salary. Regardless of credit, lenders want to make sure that any loan they extend to you if not above your means to pay.
Getting the Timing Right
If you are going to need to get a loan, it is best to think about it ahead of time and do what you can to boost your credit score shortly before applying. Refraining from new credit requests as well as staying current or ahead on your bills while keeping accounts open can add a boost to your score and lead to more attractive offers.
Tweaking Your Request
Asking for the right amount of money can be tricky. It is important to get what you need, but it is also important that you don't end up with a payment you can't handle. Getting behind on your bills can reverse a lot of your hard work.If you use your loan money to pay off credit cards, be sure to take it easy on new spending so you don't end up with extra bills all over again.
How Good Credit Helps You Save on Personal Loans
Getting a personal loan is technically possible even with average or fair credit. It may leave you wondering if the interest is worth it. Those with the highest scores get the best interest rates, which means they pay back less money through the life of the loan. If your credit score isn't quite where you want it to be, holding off until you can take active steps toward improving your credit and get yourself a better rate.
Credit Score Personal Loan Approval Calculator
If you have some idea of how much money you need to borrow, and what kind of an interest rate you would like to have your can try out the personal loan calculator on Loanry.com. The calculator allows you to look at different lending scenarios from borrowing as little as $500 all the way up to $100,000 and explore interest rates from 0-40%.
You can also find a reputable lender, right here on Loanry. We work with credible lenders from the industry, and together with Fiona, we bring you offers as soon as you provide crucial information.
Final Thoughts
In today's world, few live a 100% cash only life. We borrow through many different means in order to bring major purchases into our homes and lives, buy the car we want, or even do remodeling in our homes. The ability to shop personal loans with good credit is invaluable. Through Loanry and other options through OfferEdge we strive to give consumers a display of their best choices based on their needs and circumstances. Having the best possible credit before making an official request expands these options and can open you up to some great possibilities. To begin your research on which products may be best for you, contact us online about our various financial solutions, or be part of the solution by signing up to be a lender or an investor in our mission of financial unity.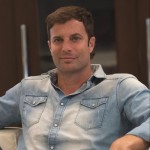 Ethan founded Goalry, Inc in Dec 2016 with the mission to build the world's first and only Financial Goal Mall. One place to reach financial goals and comparison shop for any money matter. Taub invents the IP for the finance stores within the mall, while overseeing various aspects of the company. He also has orchestrated the company's earned media across the finance stores: Accury®, Billry®, Budgetry®, Debtry®, Cashry®, Creditry®,  Loanry®, Taxry® and Wealthry®. This includes over 1200 blogs, 400 videos, thousands of social post and publications that have been featured across the web.