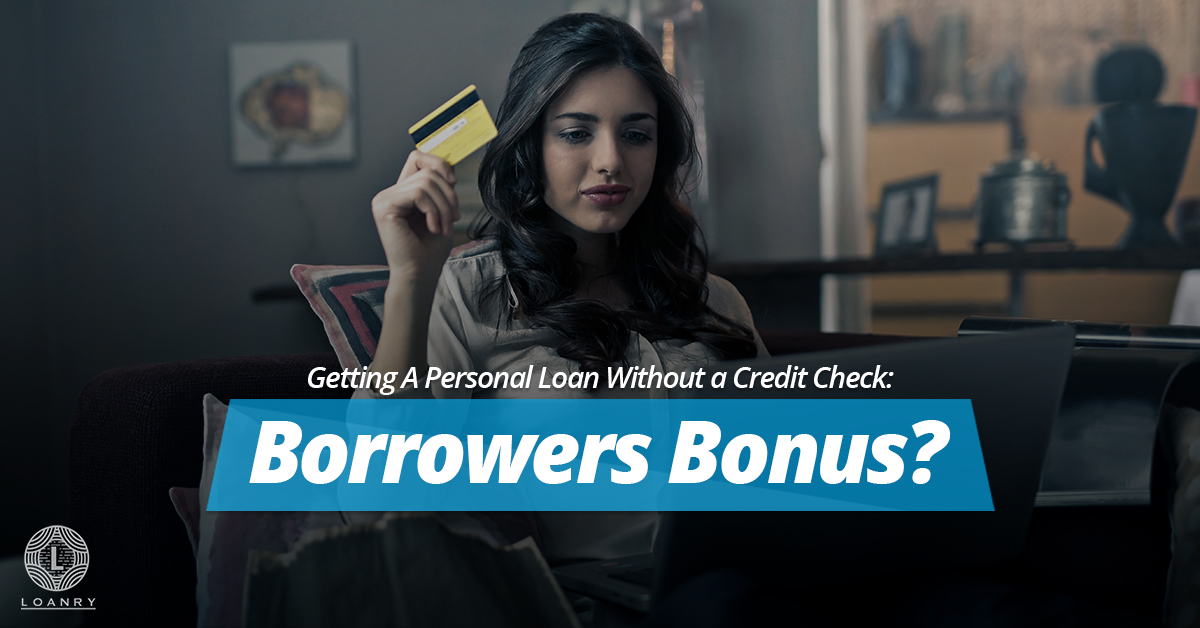 You may find yourself in need of money for bills and other financial obligations, with your next paycheck coming too late to help you find relief. Getting a personal loan without a credit check might seem like a good option if you've got bad credit which prevents you from obtaining any other type of loan. The maximum amount you can borrow can vary along with the interest rates.
But is it a good idea to get a personal loan without a credit check? It pays to understand what's involved in acquiring this type of loan. Take a hard look at whether you're able to meet the terms outlined, especially when it comes to short term loan lenders. We'll discuss what it means to take out cash loans with bad credit from these sources in a bit.
Personal Loan Without a Credit Check 101
If you're interested in pursuing a personal loan without a credit check, look for lenders who offer true "no credit check loans." Be careful of the wording a lender places in advertising materials, like "non-traditional credit check." The headlines might imply "no credit check," but the lender may still perform an inquiry on your credit history, which could lower your credit score even further.
Where Can You Get a Personal Loan with No Credit Check?
Payday lenders and other no credit loan businesses may have offices set up near you. You may also receive solicitations in the mail from lenders encouraging you to take out a personal loan without a credit check. They should have contact information allowing you to call or email them directly about a loan inquiry.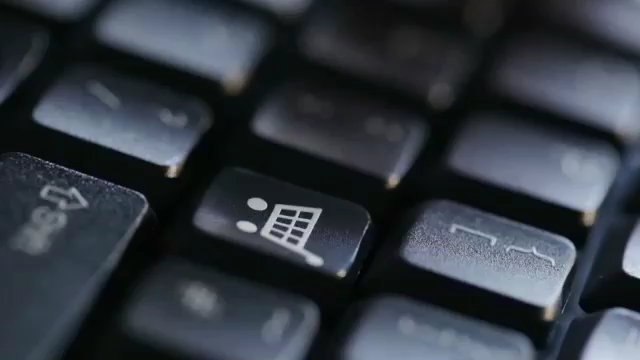 Online Lenders
You can also get personal loan online by signing up for platforms offering connections to a variety of no credit check lenders. Think carefully before signing up for one of these. You may be giving explicit permission to receive direct solicitations from various lenders when you provide your contact information.
Shop personal loans from online lenders who make their terms clear and seem invested in the idea of using a no credit loan to help you improve your financial situation and build up your credit score. You can accomplish both through an online lender by:
Making payments on time
Paying more than the minimum amount each month
Get your loan balance down to below 30% of the original amount
Obtaining a personal loan from an online lender helps diversify your financial portfolio. They also have less impact on your credit score than a credit card. But you need to do your research and go with a reputable lender. Our partner Fiona may have some suggestions for you.
Applying for a No Credit Check Loan
You can visit the lender at a local office to fill out an application. Many lenders also make it possible to apply online. Most of them require additional documentation showing you can afford to pay the loan back, like a bank statement or recent paycheck stub.
The time it takes to receive a decision can vary. Some online lenders can provide an immediate response, while others can take longer. You receive funds quickly after receiving approval, usually within a day or two. Note that some lenders offer to deliver funds within a day for a small "fee." These are the types of terms that could cause a no credit check loan to cost you more in the long-term.
No Credit Loan Types
Here's a look at the basic types of no credit loans you could obtain, and the general terms associated with them.
Secured Personal Loan — You offer up an asset, like a car title, as collateral for any funds received. The lender can take possession of the property if you fail to repay the loan.
Unsecured Personal Loan — Since these loans bring on more risk for the lender, they're likely to charge much higher interest rates, meaning it could take a lot longer to pay off your original balance.
Should I Avoid "No Credit Check" Loans?
Lenders offering no credit check loans advertise to those with poor credit history. The interest rates on no credit check loans tend to be much higher than those on a traditional loan.  Some states have laws capping the APR (Annual Percentage Rate) on traditional loans at 36%.
If you live in a state in which such restrictions don't apply to no credit check loans, you could see astronomical rates charged on even a $500.00 loan. In those instances, obtaining a personal loan without a credit check could see you end up with interest rates of 200%, 300%, or even higher.
Some lenders may charge no interest if you pay back the money by a certain date. Can you feel confident you'll be in a financial position to pay what you owe? Failing to do so makes you obligated to meet the APR terms outlined by the lender. You could end up in a cycle where you're only paying interest and never make a dent in the balance of your loan.
Payday Loan Companies: Why You need to Stay Away from Payday Loans and Title Loans
Payday and title loans offer a quick-fix to what may seem like a short-term financial issue. Both must be repaid quickly, usually within a month of taking out the loan. State laws determine what fees and interest rates you get charged if you aren't able to pay the funds back on time.
Even in states with caps in place, the fees and rates charged by these companies can be as much as 400% of your original loan amount. That's $30.00 for every $100.00 you borrowed.
Many payday lenders ask for a post-dated check which they attempt to cash on the date your repayment is due. Title lenders require a hard copy of your title license and charge extremely high interest feels.
Both options present the danger of you never being able to pay off the fees and interest applied by the lender. You could also end up losing your car if you fall behind on a title loan. People looking to improve their financial situation often end up worse off than they were before.
Alternatives to Loans with Credit Check
Consider one of the following options before taking out a personal loan without a credit check.
Get a Cosigner for a Loan — You could ask a trusted person in your life to co-sign for a loan if they have good credit. Remember, they will be responsible for paying the lender back if you default on your loan. Take care when considering this option, because you don't want to put someone else in a bad financial position due to your inability to repay the loan.
Apply at a Credit Union or Community Bank — Many smaller banks will consider giving loans amounts as low as $500 to members with poor or limited credit history. Their rates are also capped anywhere from 18% to 36%, making it less likely you get caught in an endless interest repayment loop.
Grants or Loans from Non-Profit or Religious Groups — Try appealing to community organizations who make a practice of helping people going through sudden financial problems. They can also provide you with educational resources that guide you in future money management.
Personal Loans From Friends or Family — You can ask your friends or family for a temporary loan. You do risk damaging your relationship with them if you're unable to overcome your financial difficulty and pay them what you owe when it's due.
How to Get a Loan With Bad Credit?
Acquiring a personal loan with bad credit can be a difficult process. It starts with doing thorough research on any lender who may be willing to consider your application. Try to build up a list of 4-7 promising leads and write them down on a piece of paper, leaving room for additional comments on each of them.
Use that comment space to take note of the interest rates charged to those with poor credit, ordering from highest to lowest. Next, write down any penalties charged for early repayment and other fees charged for taking out the loan.
Find a free online calculator and begin working out the lowest and highest APR rate you would end up paying a lender each month based on their stated terms. Once you have that amount, add in any origination fees, early repayment fees, and other costs to get a final number.
Once you've figured out how much you owe, select the lenders with the final total best fitting your budget and reach out to them. Make sure you've been honest in calculating what you can afford to avoid putting yourself in a deeper financial hole if you do get approved.
Final Thoughts
Taking out a personal loan without a credit check can seem to be the answer to seems to be an overwhelming financial crisis. Make sure you've considered all your options before choosing to go this route. Don't allow yourself to become trapped in a worse economic quagmire because you signed up for a no credit check loan without fully understanding the terms or if you cannot meet the stated repayment terms.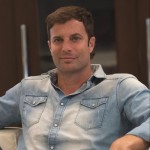 Ethan founded Goalry, Inc in Dec 2016 with the mission to build the world's first and only Financial Goal Mall. One place to reach financial goals and comparison shop for any money matter. Taub invents the IP for the finance stores within the mall, while overseeing various aspects of the company. He also has orchestrated the company's earned media across the finance stores: Accury®, Billry®, Budgetry®, Debtry®, Cashry®, Creditry®,  Loanry®, Taxry® and Wealthry®. This includes over 1200 blogs, 400 videos, thousands of social post and publications that have been featured across the web.