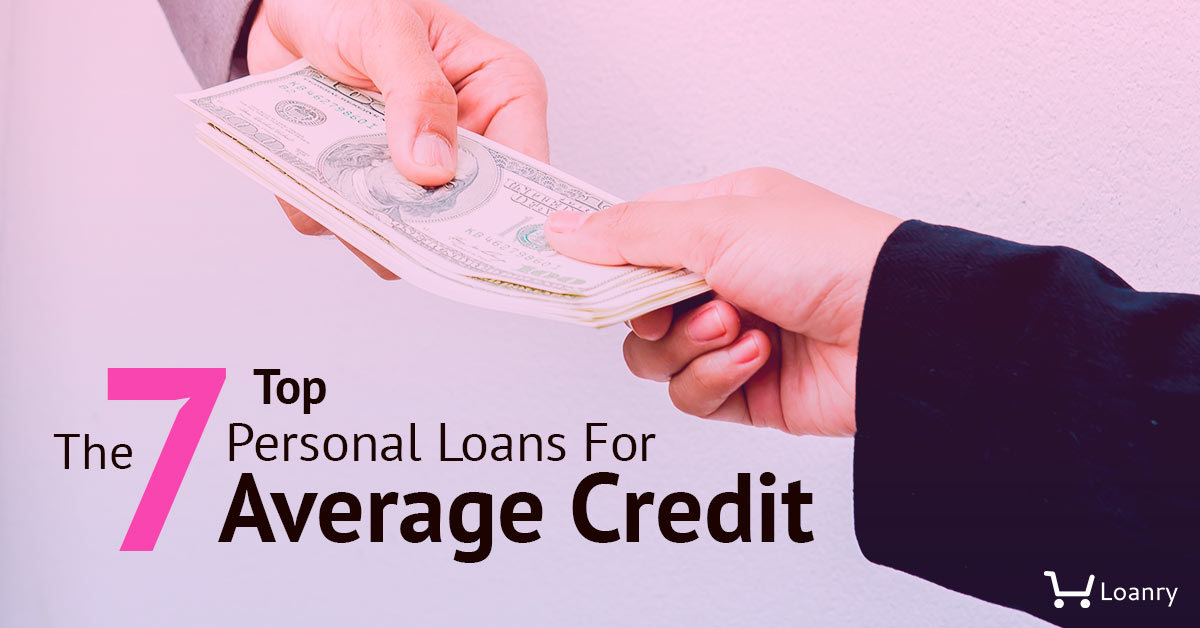 If you are like me, the thought of taking on more debt scares you. Honestly, it should. Taking on debt is not something you should do casually. You should carefully consider all of your options. The only real way to do that is to gather all the information you can about loans, credit, and personal loans for average credit.
There are some tidbits you should know about personal loans for average credit before we jump right into the good stuff. I know, I know, we all want to get right to the good stuff. Some background is always a good place to start so you can have a full picture of what you want.
All The Personal Loan Information
Personal loans are money that a lender allows you to borrow. You promise to pay all the money, and then some, back to the lender within a certain period of time by making regular monthly payments. The payment amounts are decided before you sign the paperwork. The amount that you ask to borrow is called the principal. The lender adds interest to that amount. The interest is a fee for letting you borrow the money and how the lender really profits. Let's be real, lenders want to make money and they do so by charging you interest.
Now, the amount of interest you pay is based mostly on your credit score. The lower your credit score is, the higher your interest will be. This also means that at the end of it all, you have paid more money to borrow money than you would if you had a better credit score. The loan terms differ from lender to lender and why it is important to shop around for loans. There are many types of personal loans, so you should decide which one is right for you.
Top Personal Loans For Average Credit
There is a ton of information available to you online, but you have to scour through it. Do not get me wrong, there is a lot of good information to be found about personal loans, but you have to go through all of it to get to the good stuff. I have condensed much of it here for you, including the top 7 personal loan options for average credit. So, let's get to it.
Top Loan Option – Avant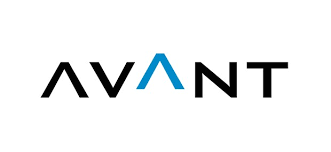 Avant is the first lender you should look into when considering personal loans for average credit. They are a popular lender and their customers are generally happy with their interactions. They are willing to give you a loan even if your credit score is as low as 580. Their requirements are more flexible than others. They have little to low income requirements, so if you do not earn much, that should not stand in your way of getting a loan from them. The amount they are willing to lend ranges from $2,000 to $35,000. Repayment terms are flexible, too, as they range from 2, 3, 4, and 5 year increments. They have origination fees that can be as high as 4.75 percent of your original loan amount. Their interest rates start around 9.95 percent and go up to 35.99 percent.
They do not have any prepayment fees, so you can pay off your loan early. They do offer refinancing options so if you get a high-interest rate at first, after you have shown them you are not a risk, they may be willing to offer you a lower interest rate for your loan.
Loan Option #2 – OneMain Financial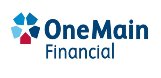 OneMain Financial is another great choice for personal loans for average credit. They provide many different types of loans with secured and unsecured options. They will allow you to use your car as collateral for a secured loan. This lender is also a great option for debt consolidation. OneMain does not require you to have a specific credit score to qualify for a loan with them. The average credit score of their borrowers is between 600 and 650. Their loan amounts vary from $1,000 to $20,000. It may seem obvious, but the better your credit score then the more money they are willing to lend you. They tend to hold higher amounts for those with better credit. All the more reason why you should work to improve your credit score.
Interest rates from OneMain Financial range from 16 percent all the way to 35.99 percent. They have flexible repayment periods, which range from 2, 3, 4, or 5 years. They provide you a maximum amount of time to repay the loan. One unique item about OneMain Financial is they have branch offices. You are able to walk into any of their 1600 locations to get help in person. You also have the option to do everything online. This is a great option if you want the ability to talk to a person as needed, but remain online most of the time.
Loan Option #3 – Personify Financial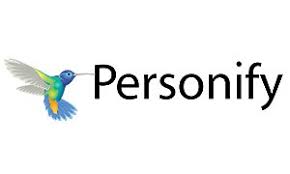 When considering personal loans for average credit, you should keep Personify Financial in mind. They take a holistic approach to looking at your situation and often can fund people other can't or won't. They claim to get started all you need is a source of income, a checking account and few additional details. They've done over a 140,000 loans and have a TrustPilot rating of 4.5 stars. They also offer a Free FICO score to their customer, which a unique addition to their loan process.
You can use Personify loans for any purpose and they generally have a quick turnaround time. They offer loans that range in amounts from $500 to $10,000.  You can expect a decision in 24 hours and the money in your bank account just as fast. If you need money fast, this may be the right lender for you. The interest rates vary from 35% percent all the way up to rates in the hundreds depending on various factors such as state and the borrowers particular situation. The repayment terms have a wide range. They are available in about 30 states.
You must review the offer carefully and make sure you are comfortable with all the terms. The terms of each offer will be different.
Loan Option #4 – Upstart

Upstart is another great personal loan for average credit options. You do need a credit score of 580, but they prefer you to be around the 620 area, so you have to be in the middle of the average credit range. They also require you to have $12,000 in annual income. The income requirement is fairly low, so that should not stand in your way of getting approved through Upstart. They do want you to have 45 percent or less of a debt to income ratio. They even are willing to lend money to those who do not have a long credit history. This is a good place to start if you want to build a credit history.
They offer loan amounts that range from $1,000 to $50,000. They offer interest rates ranging from 7.69 percent to 35.99 percent. Obviously, the lower your credit score the closer you will be to the 35.99 percent interest rate. Their loan repayment terms are 3 or 5 years. They do have an origination fee that is somewhere between 1 to 6 percent, but can be up to 8 percent. That is on the higher end, so be aware of that. They do charge you late fees if you are late making a payment. You really want to avoid making late payments anyway. When you are approved for a loan with Upstart, you receive the money in your bank account quickly.
Loan Option #5 – Lending Club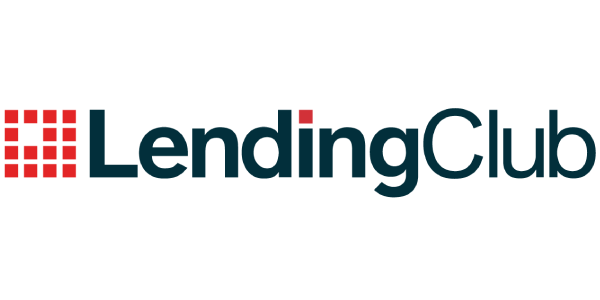 When considering personal loans for average credit, be sure to consider Lending Club as one of your options. They give you the option to apply online and then your application is submitted to several different lenders that fit your type of borrower. When you receive your offers, you must review them and make a selection. All of the offers may be a little different, so you must be sure to read all the details. You make sure you understand the fine print of your offers. Once you select an offer, the money is deposited directly into your bank account. It may take up to 7 days for the money to go into your account.
Lending Club offers unsecured loans, which means they do not require collateral. The loan amount can go as high as $40,000 for those who qualify. The interest rates are fixed and can be anywhere from 6.95 percent to 35.99 percent. Lending Club does charge an origination fee of anywhere between 1 percent to 6 percent. They do not charge you a penalty if you pay off your loan early.
Loan Option #6 – Rise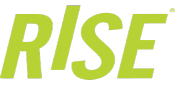 Another lender for personal loans for average credit that you should consider is Rise. This type of loan is specifically for those who have bad credit. They do not have a minimum credit score, so just about anyone can be approved for this loan. The loans amounts range from $500 to $5,000. The interest rates start fairly low at 5.99 percent but can get pretty high, as much as 200 percent. They do offer a rate reduction for borrowers that prove they can be responsible by making regular monthly payments for a specific period of time. If you start with a really high interest-rate, then you have the ability to lower it.
Your repayment terms can be as long as 26 months. Rise gives you the option to return all of the money you borrowed without any additional fees, as long as you do so within five days of receiving the money. Rise also provides ways for you to improve your credit. They have an entire library of tools and helpful videos so you can learn to manage your money and build positive credit.
Last But Not Least #7 – OppLoans Personal Loans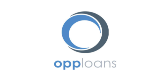 There is one last lender that you should consider for personal loans for average credit before you make your choice. Just because this lender is listed last does not mean they should be the last lender to consider. OppLoans Personal Loans has no minimum credit score, so just about anyone can be approved. They do have a few requirements of which you should be aware.
You must have an active bank account that has been active for at least 40 days and you must get your paycheck deposited automatically to your bank account. You must have a minimum gross income from either a job or some type of benefits. They will not consider applicants that are self-employed. The loan amounts they offer range from $500 to $5,000. Their interest rate can be really high ranging from 59 percent to 199 percent. Even though the interest rates are high but they have flexible loan requirements, that some must overlook the interest rate because they have less strict restrictions. They are one of the most preferred lenders because of their willingness to loan money to many borrowers.
For a quick and easy way to find a suitable lender, use Loanry. We use the information you provide us below to get you personalized offers i.e. offers from lenders that may be willing to lend you money. No more wasting time searching yourself or applying where you don't have a chance. If you get approved, you may have the money in your account by tomorrow.
What Is Average, Anyway?
No one really wants to hear that they are average, right? Well, the same is true for your credit score. You really do not want an average credit score. The Average is another term for fair credit. Really, it means that your credit score is so so. It is surely not great, but it is not the worst, either. However, it hovers just above bad credit, so you want to work on improving that. For now, because you want to know about personal loans for average credit, we focused on that.
You are considered to have fair (average) credit if your credit score ranges from 580 to 669. That seems low, doesn't it? If it does not, it should. I will be honest, while the top end of that number is ok, the bottom is pretty bad and you are going to have to search a little more for loans when you start getting into those low numbers. You may want to consider looking for personal loans online. They usually have more options for those with not the best credit. Do not let the numbers get you down, there are still some decent options available to you. Even though there are options for average credit, I want to encourage you to work on improving your credit score.
Credit Score Have an Effect on your Personal Loan Interest Rate
You are going to have a harder time getting loans, cars, insurance, and jobs with a low credit score. You are going to pay more money because your credit score determining the personal loan interest rate. But, you can work to improve it. Obtaining a loan might be a way for you to improve your credit score, as long as you make your payments on time each month. You can also work hard to reduce the debt you have and decrease your debt to income ratio. It will take hard work and consistent effort but you can get your credit score above average.
Conclusion
When you want personal loans for average credit, you should make sure you have all of the information you need before you make the decision. In addition to understanding all of the difference between the loan types, you should understand the details of each loan. Each loan has interest rates, origination fees, and loan terms and you should make sure that you understand each of those items. Once you understand them, you can have enough information to make a smart choice. When you are considering personal loans for average credit, one minor detail that you should not overlook is can you afford a loan. When you borrow money, you have to remember you are borrowing it. That means you must repay the loan and that you must be able to repay the loan.
Before you agree to accept the loan, you should take a look at your budget and determine what you can afford to pay. If you cannot repay your loan, then you are putting yourself in a dangerous position. You are setting yourself up to be in default of your loan and negatively impact your credit. If you cannot afford to make regular monthly payments, then you should stop here and consider options other than a personal loan. Make sure you think through all of your options.
Advertising Disclosure: Some of the offers that appear on this website are from companies which Loanry receives compensation. This compensation may impact how and where offers appear on this site (including, for example, the order in which they appear). The site does not review or include all companies or all available products. For more information please see our Advertiser Disclosure.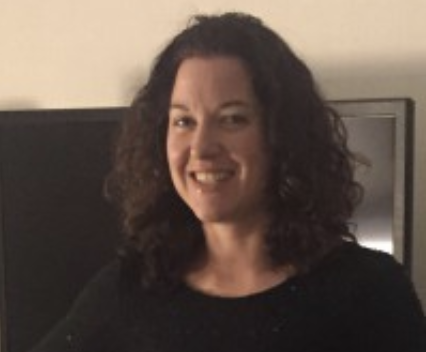 Julia Peoples is a long-time business manager focused on providing decision making assistance to the public. She works with people at key points of their lives who are making important retirement and financial decisions. She has had many articles published that educate the public on sound financial decision making.
Julia writes for those who are working towards financial freedom or a better understanding of how finances work. She has shared her financial insights with individuals on a one on one basis for years.