Quick Personal Loans When You Need Money Now
Quick personal installment loans allow consumers to obtain a loan from peer-to-peer lending platforms, investors, or directly from a bank to help with financial emergencies. These types of personal loans are negotiable. They come with predictable rates tied to your creditworthiness, employment, and income levels. Thanks to the internet, there are also online services. Those can help consumers find a lender for their circumstances.
Quick Personal Loans When You Need Money Now
There are many reasons as to why you need a quick personal loan. You may need it for emergency funds, help in financing expenses, or pay for medical bills. With a bit of know-how, knowledge, and recognizing the factors that lenders consider when supporting a loan applicant,  you'll be able to use quick personal loans to your advantage.
Use personal loan shopping tools to help you find a lender for you, your income, credit level, and situation. Alternatively, you can also use a personal loan calculator. These calculators will allow you to project monthly payments and the lifetime cost of the loan.
Start with Finding a Lender
Do not be afraid to get in contact with personal loan officers and lenders. They recognize that for some, quick personal loans can be a bit of a gray area. When looking for a personal loan, keep your documents in hand. These documents include pay stubs, verifiable documents to show that you have employment, and proof of identity.
Also, when looking for a lender, you need to be very careful and do your research. Make sure you are choosing the best option for you. You can always look for help here, on Loanry! By putting in your information below, you may find out if you qualify for any of the suggested, trustworthy lenders:
Work With the Lender to Complete Your Application
Your personal information, including your identity, credit profile, and financial history are all parameters that are factored in. They are the main factors that will influence lenders. There are a few things to know before getting a personal loan.
One of the best things you can do to prepare for getting a personal loan is to get a hold of your credit score. You can get a free copy of your Trans Union, Experian, and Equifax credit scores. Your lender will consider these numbers to build a risk profile. Lenders will want to work with consumers who have healthy credit scores. It is better if you also have a long history of financial responsibility. It includes paying bills on time, ensuring that credit cards have a relatively low utilization rate and that financial investments made in the past are prudent and sensible.
Lenders will also consider your income when you are applying for a personal loan. Personal loans are unsecured, which means that there is no collateral if you don't pay your loan back. Unlike other types of loans, the lender cannot seize your car, home, or personal property. While they may be able to file against you and cause your credit score to fall drastically, there is no other form of collateral. That is why so many lenders strongly consider your income and income level when you apply for a personal loan.
Check the Terms, Rates, and Fees
The average interest rates for a quick personal loan will vary greatly depending on how much you're borrowing and your credit profile. However, you can expect your interest rates to be between five and 36%. Your score is the most significant determinant of your annual percentage rate.
There will also be personal loan prepayment fees, a type of charge enacted on the loan if you decide to pay back to early. Some lenders enable you to pay back early without any penalty. There's also an origination fee that covers the cost to initiate the loan, as well as late payment fees.
You May Get Quick Personal Loans As Soon As Tomorrow
There are several channels that you can employ when trying to secure a personal loan. While most will go to a bank for a quick personal loan, there are also peer to peer platforms, well-off friends, and even online services that can help you when in financial need. While the banking process is much more secure and straightforward, it will typically take longer than a day to obtain your loan.
Peer to peer platforms also takes longer than a day but usually shorter than a loan coming from a traditional bank. It is advised not to get a loan from friends — while your friends may mean well, financial strife is one of the reasons why relationships become strained. Online funding services tend to be as secure as getting a personal loan from a bank without the convoluted application process.
While shopping for a quick personal loan online, you also have access to different funding services. These funding services aggregate information and help connect you with an appropriate lender that can satisfy your loan conditions.
Alternatives to Quick Personal Loans
Personal loans can be particularly beneficial, especially for an educated consumer who can make sound financial choices. It's essential to realize there are also alternatives to quick personal loans.
Zero-interest Credit Cards
A zero interest credit card is easily obtained, especially if you have proper credit. While a 0% interest credit card will defer interest or even offer balance transfers for anywhere between 12 and 24 months, you should comb through the fine print. Depending on the institution, there might be incredulous fees associated with the card that may not make it so viable. Once you find the right card, you can easily apply online, and you will typically be approved in minutes.
Home Equity Loans
Home equity lines often are for large purchases. Since your home is seen as a type of collateral, the banking system offers lower rates on most home equity loans. These loans are also coupled with favorable interest rates, with the interest you pay is deductible on your taxes. While flexible with favorable rates, home equity lines aren't for everyone, especially if you have a history of not paying the mortgage on time.
Online Lenders
There is a myriad of online banking institutions that do not have any brick and mortar storefront. These banking institutions operate solely online and can defer some of the cost savings in the form of lenient fees and loan conditions. When considering a personal loan from an online lender, take note that interest rates can vary greatly, as well as the quality of customer service that you will receive.
How Can I Get a Personal Loan Fast?
To get a personal loan as quickly as possible, have all of your personal information at hand. While the process of obtaining a personal loan is usually streamlined, it can be cumbersome and riddled with delays if you do not have the proper information at hand. Some of this information includes several forms of identity, pay stubs, credit reports, bank statements, and employment information.
You also need to verify how much you can afford to pay back. You do not want to put yourself in a worse financial position by getting a personal loan and not being able to pay it back promptly. Use quick personal loan calculators to determine how much money you can take and how much you can payback. These calculators will use your income as a factor.
Once you learned how much you could afford, you can use online search engines to find a reputable lender that is willing to align with your needs. For example, some personal loans are only enacted for specific projects – like home improvement project or renovation. A bit of online research for quick personal loans will ensure that you are using the right financial tool for your situation.
Online Quick Personal Loans
The change in the economy and lending regulation has made online lending much more viable and a significant revenue stream for consumers. While the Internet does suffer from scams and spammers, an educated consumer can take advantage of online lenders and loan services. Here are some of the questions associated with getting a quick personal loan online:
Can I get a loan if I currently have one out? Some lenders might ding you if you currently have a loan and it's outstanding. However, that does not mean that they will deny an application for a personal loan. It will also factor in your income, creditworthiness, and financial history. Some organizations will also be willing to extend a cash loan under extraordinary circumstances.

Does a quick personal loan affect credit scores? Like any loan, paying the loan back on a timely basis will improve your credit score. A quick personal loan repaid shows positive payment history on your report, especially if you pay more than the minimum and show a dedication of paying off the loan as quickly as possible.
How about a quick personal loan for those with bad credit?
The approval process from traditional banking takes longer, with strict credit parameters. Personal loans tend to be more forgiving, giving you the chance to explain your situation. A welcoming aspect of personal loans is that it diversifies your credit portfolio. Having a mix of auto loans, credit card, and installment plans improve your credit position as it shows financial reliability.
3 Quick Personal Loans you should stay away from
Quick Payday Loans
According to a 2015 study by Pew Charitable Trust, about 12 million Americans take out quick payday loans each year, totaling to about $7 billion on loan fees. This is mainly due to the astronomical interest rate, typically ranging from 300 to 500% APR. Compare that to the 15 through 30% APR on most credit cards, or the much lower APR for quick personal loans.
The reason why payday loans are still popular regardless of their extremely high fees is that they target cash-strapped customers who don't typically qualify for conventional credit cards due to past financial problems. While consumers may enjoy credit cards to cover emergency expenses or apply for a personal loan to help with home renovations, payday loans target needy individuals who have no other choice than to work with them.
To avoid payday loans, be sure that you apply for a loan via your bank, contact creditors, or ask your employer for advance for emergencies. These are a lot more accessible and affordable over quick payday loans.
Auto Title Loans
A title loan has extremely short repayment terms that will last less than a month. Title loan differs from Payday loans in that your vehicle will be used as a form of collateral. Lenders that offer title loans will usually accept cars, and other vehicles like SUVs and motorcycles as a form of insurance — as long as the value of the car covers the loan amount. These also carry very high-interest rates and fees, with the interest rates typically being 25% a month, or about 300% APR. Careful of this debt cycle and the potential to lose your vehicle.
Eligible consumers for auto title loans need to have a hard copy of their vehicle title to provide to the lender. The lender or the lending company will then place a lien on your car until you repay the loan.
Quick payday loans have the edge over title loans due to the ease of access and the relatively minimal eligibility requirement. For short-term financial solutions, quick personal loans are superior. A title or payday loan typically does not run a credit check. That means that even if you're responsible and pay your loan in time, you cannot reap the benefits of improved credit scores. With a quick personal loan, repayments show a positive payment history on your report.
Cash Advance Loans
Your credit card provides quick cash loans online, but you can also get a cash advance from merchant accounts. A cash advance is a type of loan from a credit card company that will allow you to withdraw cash from an ATM. The terms and conditions will differ from institution to institution. But typically you are able to withdraw sums ranging from $50 to a couple of thousand dollars a day.
While it's a be easy to get, this ability has a high price tag tagged on to it in the form of high fees and interest rates. The charges will fall between two and 5% of the total amount. On top of the very high-interest rates, there are additional fees from using an ATM. There's also no grace period between taking out the cash and interest beginning to accumulate. Not only that, but consistently taking out cash advances from your credit card will affect your utilization rate which can negatively impact your credit score.
How to Get Quick Personal Loans Based on Your Credit Score
To obtain a personal loan based on your credit score, you would need to view your creditworthiness from the eyes of a potential lender. This will allow you to streamline the process of obtaining a quick personal loan, while also understanding what sort of credit score numbers lenders are looking for.
Several factors affect loan rates offered to you. These include:
Your credit score.

Typically

a credit score north of 680 is deemed proper for most lenders, with higher scores lending you better rates and fees.

Once

a year you can get a free copy of your credit report.
Final loan amount. The amount of money would also affect the terms and fees given to you. It's always a smart idea to borrow the minimum amount, as well as be realistic with your ability to pay it back. Keep in mind that borrowing too little will defeat the purpose of getting a personal loan — but acquiring too much is unnecessary and wasteful.
Employment history. Personal loans do not enact any collateral for their services. Instead of focusing on physical goods, they will focus on your financials, including your employment history. The most desirable candidate are those who have a diverse credit portfolio, high credit scores, and have a substantial job history with a particular employer.
Conclusion
Keep in mind that lenders of different institutions and platforms will not offer the same fees or interest rates. We recommend to loan shop around for the best product with favorable fees and convenient installment loans.
One of the best things you can do to prepare for a quick personal loan is to improve your credit score. You can do this by paying your bills in full and ensure that there aren't any outstanding charges. Also, avoid opening up new lines of credit. Immediately after opening up new credit cards or loans, your credit score will take a small dip. This can artificially place you in a disadvantaged position in the eyes of the lenders. Also, do not close any credit cards either. A long history of staying with a particular credit card shows financial responsibility and will fetch you favorable rates and fees from the lender.
To learn more about how we empower consumers to make the right financial choice, contact us.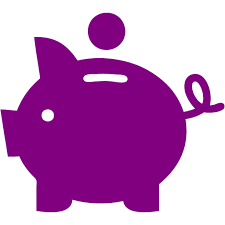 Kaiser has been a freelance writer for the past ten years. During that time, he has written numerous articles in the field of personal finance. From working in tandem with copy editors at the school he has attended, Binghamton University, as well as writing content for other content sites; he has gained the ability to write compelling content that simply makes sense.