Signature Loans Online for Everyday Anything
At some point in your life, you might find yourself in need of a loan. Some of us need one more often than others. Needing a loan is nothing to be ashamed of or feel guilty about- I do not know anyone that intentionally puts themselves in that position on purpose. The most important thing is that you try to find a loan that will have the smallest negative impact on your budget. Most often, this will be a signature loan because the interest rates are usually lower and you get longer repayment terms.
Though lenders in your area likely offer them, it is often much easier to apply for signature loans online. It can also be a faster process than applying for a loan in person. And if you are approved, the money is deposited into your bank account
What are Signature Loan?
Signature personal loans are loans that are based on your signature and promise to pay. They are unsecured loans, so you do not need to worry about putting up collateral. Signature loans can be anywhere from $500 to $50,000, but most are on the lower side of that scale. If a loan is necessary, you should first apply for this type. The interest is usually lower than other loans, and you have longer repayment terms so your monthly bill is not so high.
Though any adult can get approved, those with higher credit scores and great credit history tend to have an easier time with the process. If your credit score and history are not great, you still have a chance, but you may have to look a little harder to find a lender. The financial institutions in your area may not approve your application, but you can do some signature personal loan shopping online to find one that will. They may still require co-signer, proof of income, and other things. Once you choose a lender of signature loans online, you can learn exactly what they will require from you.
VIDEO: What Are Signature Loans
What Can I Use Signature Loans For?
You can use signature personal installment loans for virtually anything. Some common uses include the following:
-Weddings
-Debt Consolidation
-Vacations
-Home Repairs
-Vehicle Repairs
-Medical Bills
-Emergencies and More
Signature loans really have no limits as far as what they can be used for. If you find yourself in need of money fast, be specific in your search for signature loans online. For instance, you should search for "signature emergency cash loans" instead of simply "signature loans".
Things to Consider Before You Get Signature Loans Online or In Person

Let's face it- a loan is a debt regardless of what it is spent on. You have to repay it or face consequences including debt collection and negative marks on your credit report. On the other hand, they can create positive changes in your life if you handle it responsibly. If you are considering a signature loan, you need to consider a few things first:
Your Credit History
If you have bad credit, you will likely be paying a high amount of interest. Take into account what your credit history looks like so you will have an idea of how it will go.
Your Budget
Take a look at your budget. If you are considering the loan because you cannot pay your monthly bills, a loan will only provide temporary relief. Next month, you will have yet another payment to make. One of the biggest reasons for the debt Americans face is due to living outside of their means. Adding more debt is the problem, not the solution.
If It Is Necessary
Do you really need the loan for a necessity? A friend asked me for advice about her finances and asked if I thought she should apply for a loan. When I asked her if it necessary, she asked, "What do you consider necessary?" To avoid confusion, let's define the line now. Keeping your water running is a necessity. A night out is not. Though it may be tempting to try to find money to see the latest Avenger's movie (I sympathize entirely!), a loan is probably not a wise choice.
The Amount You Need
If you do need a loan, you need to determine the amount you need before you begin searching for signature loans online. Many borrowers get in trouble for borrowing more than they need. Adding in a little cushion for unexpected issues is probably okay, but if you only need $1000, don't borrow $5000. That would be setting yourself up for potential financial ruin.
Your Will Power
Getting into debt happens, even with something as seemingly unharmful as a library fine or medical debt. Even the most responsible people can accidentally overlook a bill or miss a due date. No one is perfect so mistakes are going to happen.
However, if the reason you need a loan or the debt you are currently in is due to your lack of will power to pay your bills, a loan is probably a bad idea. A missed payment may seem insignificant now, but it will feel like an elephant crushing you later when you need to use credit again. If you have a lack of will power, try to avoid taking out any loans. Otherwise, you may find yourself moving back in with your parents when you turn 40 or older.
Your Privacy and Security
If you choose to look for signature loans online, it is important that you find a reputable source. You do not want your identity or financial information to get in the hands of the wrong people. As unfortunate as it is, there are people with questionable morals on the Internet that will sell your information or use it for other unsavory purposes. Companies like Loanry.com may connect you with reputable lenders that may be able to help get you the cash you need. They take your privacy seriously, so you can rest assured they will not share your information with anyone you do not give permission for.
Conclusion
Loans are a part of most people's, and business', lives. They are a common need, which is why you see advertisements for them everywhere you turn. If you find yourself strapped for cash and in need of a loan, avoid high interest loans, such as title loans and payday loans, as much as possible. Getting a signature loan online is a much better step and one of the wisest options available to you. Visit Loanry today to learn more about how they may be able to help you find lender for your needs.
Comments Rating
0

(

0

reviews)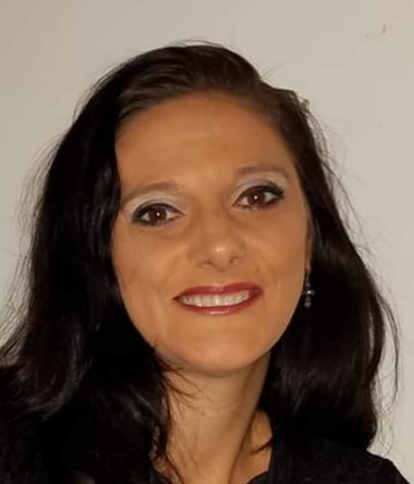 Brandy Woodfolk is an educator, home business owner, project manager, and lifelong learner. After a less than stellar financial upbringing, Brandy dedicated her schooling and independent studies to financial literacy. She quickly became the go-to among family, friends, and acquaintances for everything finance. Her inner circle loves to joke that she is an expert at "budgeting to the penny". Brandy dedicates a large portion of her time to teaching parents how to succeed financially without sacrificing time with their little ones. She also teaches classes to homeschooled teenagers about finances and other life skills they need to succeed as adults.
Brandy writes about smart money management and wealth building in simple and relatable ways so all who wish to can understand the world of finance.