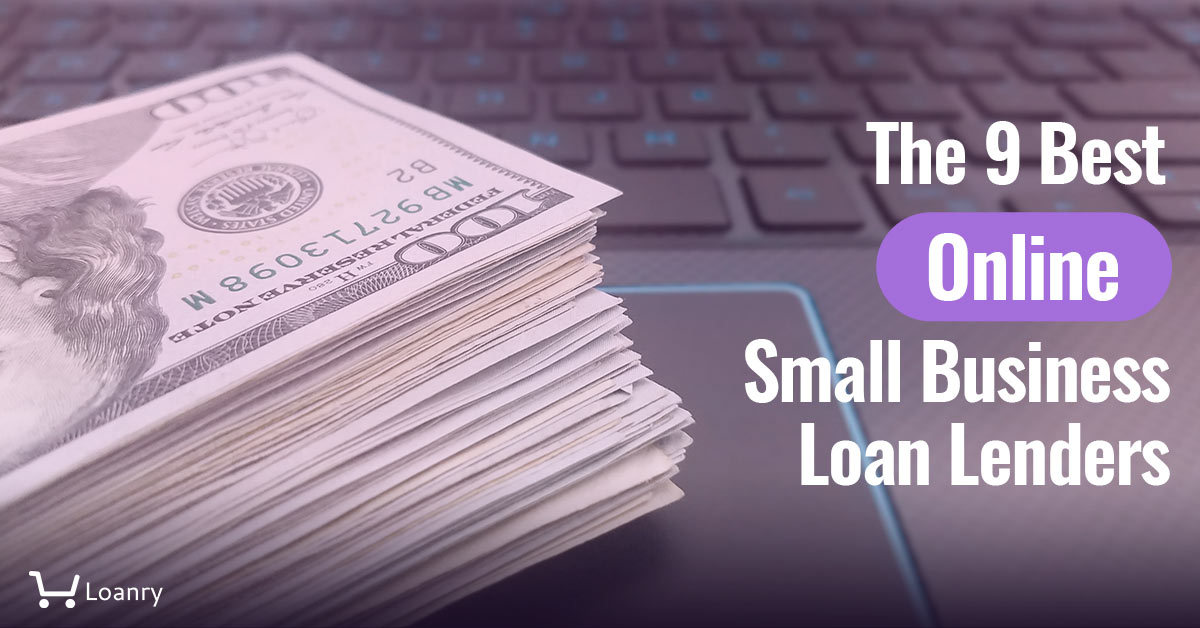 Business owners on the market for small business term loans have many options to choose from. You can choose from among various online small business loan lenders. If you're on the market for a business loan, you need to familiarize yourself with the different lenders out there. Then, you need to determine which lender offers the loan that best suits your needs.
Maybe your small business has started growing really fast and you need a capital injection. But before you decide which online small business loan lenders to work with, you should learn about small business loans. It's important to understand how these loans work. It's also important to know how to identify a good business loan product.
Now is the time to get started exploring online small business loan lenders.  If a business opportunity is presenting itself to you, go for it! Get the funds you need with the right loan product.
Business Loan Lenders to Look Into
Pursuing loans via online lenders is very convenient. However, there are so many out there. You should know the details about all the most prominent online small business loan lenders.
When you're looking for the right lender to work with, you might not know who to choose. Fortunately, the Internet provides some vital information about business loan terms, interest rates, and other loan information. When you're researching lenders, look into the interest rate range. You can also look at the credit rating necessary for approval. Some online lenders also post income requirements or minimum time in business to qualify. You need to track down lenders that post qualifications your company meets.
The following are nine online small business loan lenders to consider. Read through the following information and determine which of the following lenders are best for your company.
Kabbage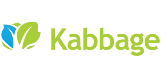 Kabbage is a lender offering companies convenient access to business funding. This lender offers one of the fastest ways to acquire funding out there. Those who borrow through Kabbage can qualify for lines of credit. Lines of credit offer convenient financing. Borrowers can use funds whenever they have a need. They don't have to spend all the loan money upfront.
Businesses who apply for a loan with Kabbage don't have to submit tax returns or credit scores. The application is simple. In fact, those who apply to receive a response in minutes. If you're a business owner with no time to waste, Kabbage might be the right lender for you.
Some of the advantages with Kabbage include an automated approval and no minimum credit score. Another advantage is that funding is sent out via a bank account, Paypal, or an actual card that can be charged. However, there are a few drawbacks. Kabbage is known for having relatively high-interest rates. Also, the lender is known for having a fee system that can be confusing.
OnDeck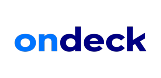 This is another popular online lender for business loans. OnDeck is popular for those who want to borrow numerous loans into the future. This online lender offers better terms to repeat borrowers. This online lender offers both term loans and lines of credit. The term loans can be anywhere up to $500,000. Interest rates on term loans start at 9.99 percent. Lines of credit are available totaling as much as $100,000. The interest rates on these lines of credit start at 13.99 percent.
The application process is fast with OnDeck. Applicants receive a response within minutes. They can either apply online or call in their application. Funds are sent out within a day in many cases.
OnDeck is known for offering good customer service. Those who are interested in a loan can discuss their needs with a financial advisor. This is a great way to get valuable advice on business finances. The company is known for having a Better Business Bureau rating of A+. Also, the lender has loaned out $13 billion to companies all over the world.
Funding Circle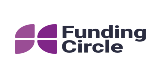 Funding Circle is another popular small business lender. This lender is especially good for businesses looking for peer-to-peer lending. This means that Funding Circle hooks borrowers up with investors. Despite this difference, the application process with Funding Circle is much like that of traditional lenders.
The advantages of borrowing with Funding Circle include low costs upfront and minimal starting rates. Also, Funding Circle is known for exceptional customer service. However, the application requirements are a little strict for some borrowers. Companies need to be in business for at least two years. It's also worth noting that Funding Circle only offers secured loans.
Currency

Currency is a business lender that focuses specifically on equipment financing. This is the only type of expense Currency loans can be used on. The interest rates on these loans start at 6 percent and go up to 24 percent. Those who qualify must have at least a 585 credit score. The rates provided by Currency are highly competitive in comparison to other online lenders.
A possible drawback of Currency loans is the prepayment penalty. Those who decide to pay their loan off early might have to cover this expense. Another drawback is that those who borrow through Currency must have a lien on their business. They also must provide a personal guarantee. Business owners need to be in business for at least six months to be approved. They also need to bring in at least $75,000 per year. Another requirement is that a company's net loss can't exceed 10 percent over the previous year.
Credibility Capital

Credibility Capital offers quality business loan products. However, not all companies will qualify. Business owners need a relatively high credit score to qualify. The minimum credit score required is 680. Also, businesses need to have been in existence for two years. However, those who can qualify enjoy low-interest rates on these loans. The APR range on Credibility Capital loans is between 10 percent and 25 percent.
Those who take out these loans don't need to pay any prepayment penalty. They can make extra payments to bring down their total interest costs. There are a few more requirements those interested in borrowing should know about. Companies need to bring in at least $250,000 every year in revenue. Also, they cannot have had any bankruptcies on their record over the previous five years.
BlueVine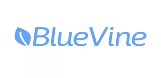 The lender BlueVine offers working capital. These loans meet short-term financing needs. Those who apply only need to have a credits core of 600 to potentially qualify. The interest rates on these loans are a little on the high side. Interest rates range between 15 percent and 78 percent.
One huge advantage with BlueVine is that companies who haven't been in business for a year can still qualify. Also, funds from BlueVine are dispersed quickly. Funds are sent to the borrower's account in as little as 12 hours. One drawback of BlueVine loans is that they are not available everywhere. These loans are not available in the states Vermont, South Dakota, and North Dakota.
Fundbox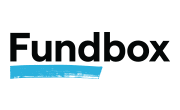 Fundbox is another lender that provides credit lines to business owners. One unique and advantageous feature here is not having to fill out application details. Instead, Fundbox uses an automated algorithm to make approval decisions based on a company's bank account. The automated application is very convenient for business owners. Also, Fundbox's requirements for approval are not particularly strict. Funds are dispersed quickly to those who are approved. One disadvantage is that the APRs on these loans are a little high. Also, loan amounts are relatively small for Fundbox loans. However, these loans are highly accessible.
Lendr

Lendr is an example of online small business loan lenders offering a fast application procedure. If you have better credit or can finance your business by other means then you should. On the other hand, if you have bad credit,  This lender can be a good option. They have very good customer service, which is always a plus. Lendr takes a different kind of approach with retailer doing only merchant cash advances. During your small business loan shopping, you should definitely look into Lendr offerings if this type of less than prime credit and you're run a merchant type business.
There are a few possible downsides to doing business with Lendr. Rates and fees can sometimes be quite high on these advanced.
Kiva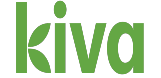 Kiva is an online provider of microloans. These microloans are typically for amounts of $10,000 or less. While many business owners might need to borrow more than this, these small amounts could be ideal for others. Kiva is a unique lender that uses crowdfunding to help come up with funds.
With crowdfunding, the business owner will seek out financial assistance from family members and friends. This makes it so that it takes some time for many borrowers to get the funds they want. Yet the interest rate with Kiva can be as low as 0 percent. This is a huge advantage for many companies that don't want to pay expensive interest charges.
USE OUR LOAN MALL – LOANRY IS AT YOUR SERVICE
Understanding How Small Business Loans Work
Familiarize yourself with what online small business loan lenders are and how loans work before you get started. A small business loan is very much like a personal loan. However, you borrow the loan in the name of your business. Hopefully, your business has built up a strong credit history. This makes borrowing a small business loan easier.
Small business loans have similar repayment arrangements for personal loans. The borrower makes regular payments on the loan until it's paid off. Also, the lender charges interest on the loan. The amount of interest the borrower pays depends on credit history.
Of course, there are some significant differences between online small business loan lenders and personal loan lenders. There are major differences regarding the key documents for applying. The lender is going to be analyzing your business's condition and financial health. Therefore, you may need to furnish documents like income statements and financial projections. You might also need to provide your business tax return when you apply.
Another difference is that business loans could require you to submit a business plan to the lender. Business loans are more complex than personal loans. They're usually geared toward a particular project or business venture. The lender may analyze the borrower's business plan when making the approval decision.
The Process for Applying
Applying for a loan with online small business loan lenders is a lot like applying for a personal loan. The borrower must fill out an application. This application could ask for a variety of details. These could include the revenue the company generates and the history of the company. The application will also ask for details about the business owner.
Online small business loan lenders often make it possible to apply completely online. This is highly convenient for business owners looking to borrow. Online applications can be filled out and submitted quickly. Applicants also often enjoy a quick response to their applications.
Factors Influencing Your Approval
Online small business loan lenders look at many factors when making approval decisions for your business loan. Lenders want to lend to businesses that are well established. They want to lend to companies that are reliably making profits. They also want to lend to business owners with a good plan. The credit history of the company applying for a loan is an important factor. The personal credit histories of the business owners are also sometimes evaluated. This is especially common for younger companies without established credit.
Characteristics of Good Business Loan Lenders
You need to know what to look for when evaluating online small business loan lenders. The more research you do, the better the lenders you will find. You need to put effort into understanding the characteristics of a good business loan.
The following are three important characteristics of good online small business loan lenders.
Low-interest Rate
The interest rates that a lender offers is a primary consideration. The higher the interest rate, the more expensive the loan is. Business loan interest rates vary widely. Rates could vary from around 5 percent to 35 percent. In some cases, interest rates could be significantly higher than 35 percent.
Before applying with a lender, you should know the interest rates they typically offer. Also, learn the interest rates typically offered for a business with your credit and income situation. You don't want to apply with a lender if you know they don't offer competitive interest rates.
Flexible Repayment Plans
Another valuable characteristic of a business loan lender is flexibility in repayment. A good lender will let you work out repayment terms that fit your budget well. Look into the repayment issue of a lender before applying. It's best to call the lender and discuss repayment with a representative. Ask what types of options they offer.
One key issue is the loan terms offered by particular lenders. The loan term indicates how quickly you'll need to repay the loan. A longer loan term could mean a lower monthly payment. However, it could also mean more interest costs. When planning for your business loan, put thought into the loan term you prefer.
Customer Service
Customer service is a big concern. You want to work with a lender that will offer good customer service. This way, you'll be able to call in and ask questions. This gives borrowers greater peace of mind as they borrow. It also makes the whole borrowing process more convenient.
Any loan you take out for your business will have a big impact on your company's finances. You need to be careful what kind of financial agreement you get in. You want to borrow in a way that is likely to improve your company's profitability. Being able to call the lender with questions is important.
Poor customer service from a lender is a bad sign. If customer service is poor, it could mean that the lender is not devoted to customer needs. The best way to determine customer service quality is to read reviews from previous borrowers. Reviews could tell you if it's difficult to get in touch with customer service personnel. They can also tell you if the quality of customer service personnel is poor. Customer service staff can't do much for you if they never have the answers to your questions.
In Conclusion
At some point, borrowing is the perfect solution for many businesses. Without financing, you might have to wait indefinitely to grow as a company. That is why it is important to determine if the small business loan is right for your business. When you borrow, you can speed the process up. Regardless of your credit situation or business history, there is probably a small business loan out there somewhere that you can qualify for. Research the lenders mentioned above and determine which one is best for the unique needs of your company.
Advertising Disclosure: Some of the offers that appear on this website are from companies which Loanry receives compensation. This compensation may impact how and where offers appear on this site (including, for example, the order in which they appear). The site does not review or include all companies or all available products. For more information please see our Advertiser Disclosure.