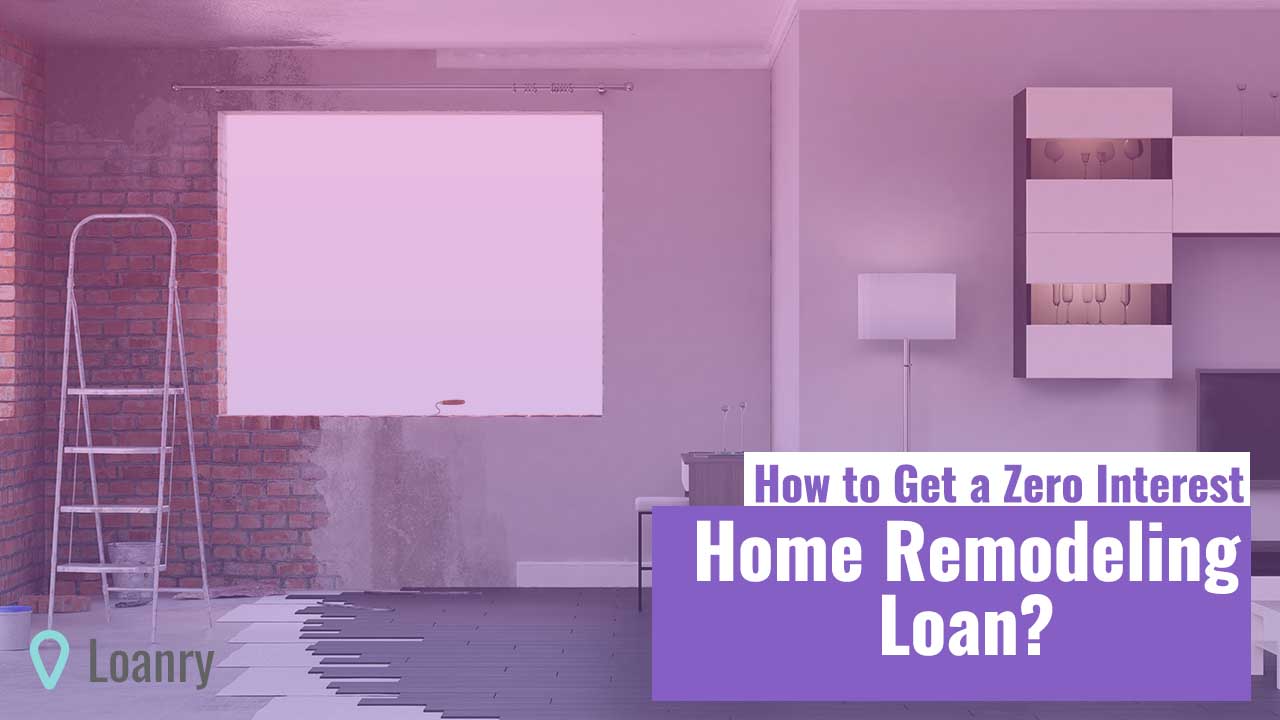 You've probably heard that necessity is the mother of invention. In some cases, it's also the inspiration for solutions which seem so obvious in retrospect. But most of us would simply not have considered even a year ago:
Some homeowners are looking to their backyards for additional space, adding customizable sheds to use as offices, classrooms, or workout studios. Such structures, which can be assembled quickly on-site, avoid the stress, time commitment, and high cost of an interior renovation… Most orders… are for home office spaces. Man caves and "she sheds" are also popular, as are music studios and so-called flex spaces, which could work as a spare guest room, play space, or home gym.
Come on, admit it – the possibilities of anything called a "she shed" are endless, aren't they?
Whatever else you can say about the past six months of Covid-19 lockdowns and shut-ins and dial-backs (not to mention the part where we're all pretty sure everyone except us has completely lost their minds). It's certainly meant many of us have been home more often than we used to be. Some of us are working from home full time; others have cut way back on socializing or going out of town.[/vc_column_text][/vc_column][/vc_row]
Wear A Mask, Wash Your Hands, And Remodel Your Home
Even in the early weeks of the pandemic, when you couldn't find toilet paper at the grocery store and gas dropped to what felt like about a nickel a gallon, some businesses almost immediately picked up. I don't know about your town, but every home improvement store in my area started to look mighty busy even on weekdays. Customers were masked and "socially distanced". And we still hadn't figured out how to look less creepy when we smiled at one another even though you couldn't see our mouths, but home improvement supplies were flying off the shelves.
My wife and I had already scheduled a substantial bathroom remodel upstairs. The pandemic slowed those plans down a bit. But once it became safe to move forward with reasonable precautions, we talked to our contractor about a starting date. Turns out it was going to be awhile. Something about being home has sparked half the neighborhood (it seems) to start renovating their kitchens, adding on rooms, or remodeling everything within reach. I half expect to look out the back window and see the guy across the way adding an extra bedroom to his tool shed.
It turns out we weren't alone in our experience. The New York Times recently wrote about the phenomenon in the Big Apple and across the nation:
While many Americans are suffering through a historic economic crisis, those who have not taken a financial hit are focused on ways to make an extended period of isolation more comfortable. Facing additional months of distance learning and working from home, some are making extensive home improvements — permanent alterations that they would not have done absent a pandemic.
Your Guide to Get a Zero Interest Remodeling Loan
Maybe you're considering some work as well. Maybe it's time to do some renovating (restoring something to how it used to look) or remodeling (making major changes to improve something) on your own home. If so, you're going to want to do a little planning and know your options. You may be able to do a few things yourself to keep down expenses. There may be creative ways to accomplish your goals for less time and money than you'd think.
We have almost infinite information and ideas available to us on every tablet, phone, and screen within reach. Let's make good use of them to educate and inspire ourselves a bit along the way. Let's be intentional, and smart, and determined. Just because quality labor is in demand right now doesn't mean you should hire the first guy that comes along or settle for shoddy work. And just because you may need to borrow in order to do the job right doesn't mean you should automatically go all in with the first lender to approve you.
There are all types of construction loans and a wider variety of lenders than ever before. There are options for home improvement loans for bad credit or ways to refinance your mortgage to both, pay for renovations and lower your interest rate. You may even be able to find a zero-interest home remodeling loan with a little digging.
Let's look at some of the basics of paying for home remodeling or renovation. Then we'll talk about some of those home improvement loans for bad credit and that zero interest home remodeling loan option I mentioned. One way or the other, your home improvement project can be possible. It's all about understanding the process and exploring your options.
Using Equity To Increase Value
If you've been in your home for a decade or more, you've probably built up some equity over the years. If you take the total current value of your home and property and subtract what you still owe on the mortgage, that's a good estimate of your equity. It's the percentage of your home's value which you "own" free and clear. For credit and lending purposes, it's treated the same as if you could actually separate that part of the home you own from the sections still "owned" by the bank or other lender.
The equity you have in your home can be used for many different things. From debt consolidation to paying off student loans to securing financing for your new small business. One of the most common – and arguably most practical – uses, however, is to use your home's own equity to finance repairs and improvements. Because the home acts as security on this sort of loan (just like it did for the original mortgage), you're more likely to secure low-interest rates and other favorable terms. A better debt-to-equity ratio also raises your credit score, which in turn makes all sorts of things easier and more affordable.
If you'd like to take advantage of your home's equity to finance remodeling, and maybe even secure that zero interest home remodeling loan I mentioned, or something as close to it as you can get, but know it will be a year or more before you're ready to pull the trigger, there are things you can do to nudge up your equity between now and then.
Nice Looking Neighborhood – Improves Your Home Equity
If paying a little extra towards your mortgage each month is an option, this not only reduces the principal on the loan, but lowering the principal ahead of schedule can dramatically impact how much interest you'll pay in subsequent years. Be attentive to normal maintenance and upkeep – clean your gutters, pick up your yard, do basic mowing and landscaping. Volunteer with a couple of other homeowners to cut the grass on that unsold lot down the street or pick up trash along the road leading to and from the neighborhood. Anything that bumps up value for your neighborhood raises the value of your home as well. Anything that makes your home more attractive or helps its condition improves your equity.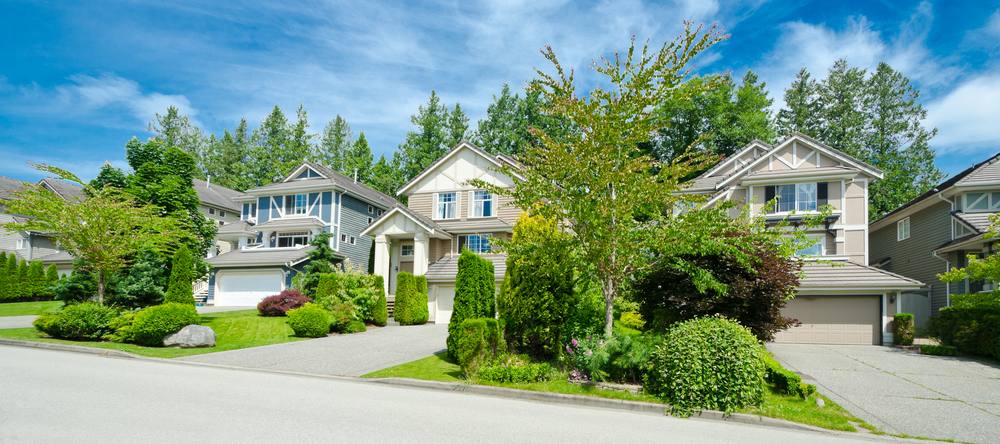 Home Equity Loans
The most straightforward way to finance home improvement is with a home equity loan. As the name suggests, it relies on the equity you've built in your home to finance the work. You don't necessarily want to simply borrow the maximum for which you're approved, however. Do your planning and research and get some solid estimates for time, labor, and materials, before you apply for the loan. Many lenders will ask for this anyway. But even if they don't, you'll be able to make more productive use of this resource if you have a clear plan.
Renovation and remodeling ideally accomplish several things at the same time. Obviously, the most immediate purpose is usually that we want our home to be safer, more comfortable, or more practical to live and work in. We invest in it because we live here. Those same improvements should also serve to increase the resale value or overall equity over time. Not every project raises the value of your home more than the cost of the actual work. But it should always be a consideration. Maybe you're torn between Option A and Option B for that upstairs bathroom or how to add living space in the basement. If you like both, but Option A will add more value to your home than it will cost to do, while Option B will cost more than it will recoup, the choice is clear!
What Lenders Look at Before They Loan You a Money?
There will be paperwork. The lender may want a full, current appraisal of your property, along with other documentation – almost as if you were buying another home. They'll probably run a credit check as well. That may seem redundant. Why would they need your credit score or credit history if the home is acting as collateral? Keep in mind that lenders don't actually want to own your home or sell it to cover a loan on which you've defaulted. They want to loan you money – as much as you need and can pay back – and for you to make the payments on time every month.
If they don't loan out money, they don't make money themselves. On the other hand, if they spend too much time and effort trying to track you down or take ownership of your home or otherwise deal with your delinquency, it quickly cancels out whatever small profit they were making on the arrangement to begin with. Bad credit doesn't mean it's impossible to borrow – especially with a home equity loan – but it may impact your interest rate or other terms.
Cash-Out Refinancing and Other Common Types of Construction Loans
Most of us are familiar with the basic mortgage. (If not, there are some great blog posts about it by my colleagues you can browse.) You borrow to purchase a home and pay it off over time, with thirty years being the most common.
You've probably heard about refinancing a mortgage. If current mortgage rates are substantially lower than what you originally agreed to when you bought your home, you might be able to save thousands or even tens of thousands of dollars by refinancing at a lower rate. Essentially, refinancing takes the balance left on your mortgage and treats it as if you're buying the home from scratch for that amount. The original mortgage is paid in full and you start fresh at the new rate. You pay closing costs and the other normal fees associated with purchasing a home. But a difference of even a few percentage points can make that more than worth it.
Now, here's an interesting variation on the idea. It's called a "cash-out refinance." A cash-out refinance pays off your existing mortgage and starts a new one at current interest rates, just like a traditional refinance. BUT, as the name suggests, you don't just finance the balance owed on your home. You finance an additional amount – the "cash" – at the same rate and on the same terms as the rest of the new mortgage. Your home still acts as collateral for the loan, including the extra amount borrowed. Meaning you now have a low-interest loan to use for whatever you like.
How it Works
This only works if you have more equity built up in your home than you owe on the principle. Lenders offer cash-out refinancing with the assumption your home equity covers the full amount borrowed. That's why they're able to offer the lower interest rates and better terms. Because these loans aren't the kind of thing you can do very often. And your home is literally on the line. You should make sure you have a good reason for borrowing the extra money. Sometimes debt consolidation or paying down high-interest credit cards makes a lot of sense with this method; sometimes it's best to look at other options.
One of the most logical uses for a cash-out refinance, of course, is to repair or improve the home itself! You're literally increasing the value of your home by leveraging the equity you've already built. That means a nicer home, better suited to your needs as you grow or age or your family evolves. It also means increased equity over time and a higher sale price if you ever decide to move. It's not quite a zero-interest home remodeling loan. But it's borrowing money at a better rate than you're likely to get through traditional methods while saving yourself thousands or tens of thousands of dollars in interest on your mortgage. That alone could potentially more than offset whatever interest you're paying on the cash-out portion of the loan!
If you qualify for VA or FHA backing, it can be even better.
Other Loan Remodeling Options
There are other sorts of construction loans homeowners sometimes utilize for new construction or major renovations and remodeling. They're shorter-term loans designed specifically for what they sound like. Most don't make sense for the average homeowner looking to remodel. But if you've recently purchased a major "fixer-upper," a renovation construction loan might be a good option for you. Because you haven't had time to build equity (and a "fixer-upper" isn't usually value-heavy to begin with), you'll need other options. A renovation construction loan is government-sponsored and designed to revive older or distressed neighborhoods and communities. The rates are usually competitive. And if you can often wrap the renovation budget and mortgage together as a single loan.
The Zero Interest Home Remodeling Loan
You've probably not heard much about these – if you've heard of them at all. That's because they're not part of a federal program or national promotion. And they're not available everywhere – or even called the same thing where they are available.
I know, right?
The low interest or zero interest home remodeling loan is an effort by many counties across the United States to revive struggling communities and promote home-ownership among non-traditional buyers. Most work through local lenders, but some may do direct financing themselves.
You can start by searching your state or local government's website for terms like "home improvement program" or "home repair assistance." Or, pick up the phone and call the main number, and just start asking. It's still the government. So depending on where you are and who answers, you may receive an immediate friendly, informed response. Or you may be transferred fifteen times before being inexplicably disconnected and starting all over again. But come on – a zero-interest home remodeling loan? That's worth a little bureaucratic headache, right?
Home Improvement Makes Satisfy all Sides
Specifics vary with the program. But generally, they allow low-income homeowners to take out home improvement loans at little or no interest. This is possible because the county (or other organization) subsidizes the loan. They act as a guarantee, much like with VA or FHA loans. That reduces the risk for lenders. In return, they promote home-ownership and improvement. Which is good for the community and raises property values and social stability. And all the usual reasons governments promote home-ownership and stable families. Like parks, coffee shops, good roads, good schools, etc. It's good for everyone and the effect can snowball for the better.
A low or zero-interest home remodeling loan probably means more paperwork than you'd like. But it's certainly worth it for the opportunity. There's nothing wrong with renting or apartment living, but there's still nothing like owning and caring for your own home.
Conclusion
I've only hit on a few basics here. There are endless variations to many types of loans. And other options I haven't mentioned but which we've covered in other blog posts. The takeaway is this – if you're wanting to improve your home, there's probably a way to pay for it that makes sense for you and your circumstances. With the right planning and a little self-educating, you can increase the value of your home long-term while making it more enjoyable to live in now.