Declined for a Personal Loan? What to do Next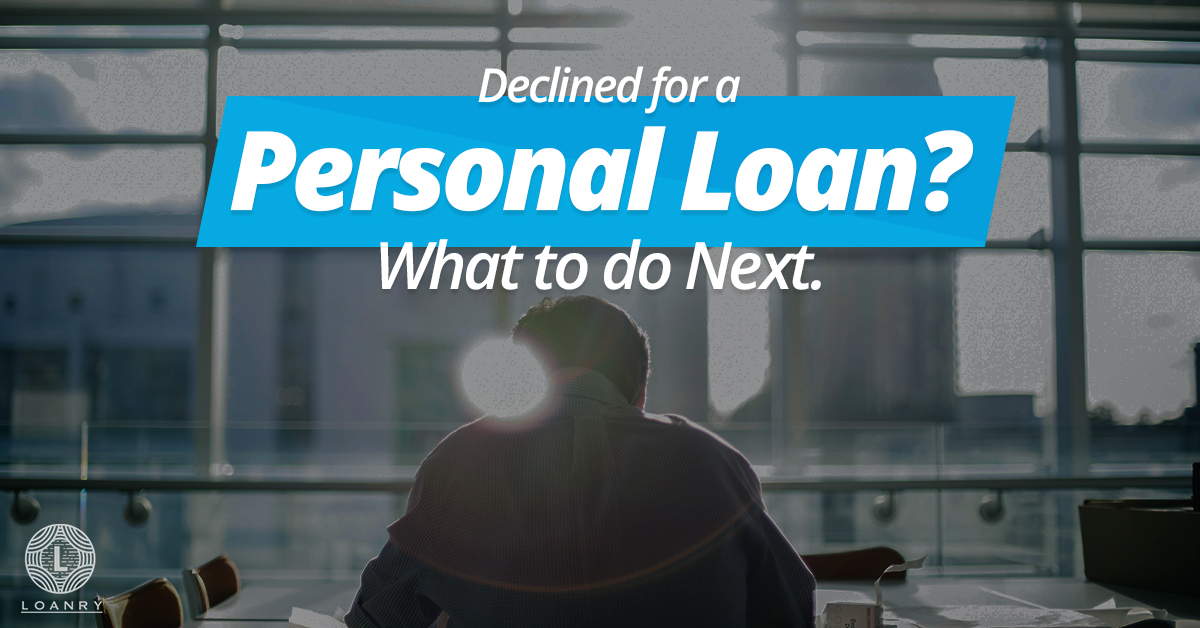 Nobody likes rejection. That's especially true when it's a lending institution that doesn't approve the personal loan you need. While it can be disheartening and even embarrassing to be declined for a personal loan, there are steps you can take to ensure your next application is approved.
What to Do When Your Personal Loan Application Gets Declined
In order to ultimately get the personal loan you need, you'll need to reassure the next potential lender that you can repay your loan in a timely manner. That means addressing and correcting the factors which led to your initial refusal.
Credit Score
Any applicant with a credit score that falls below a lending institution's official threshold will almost certainly get tossed on the "no" pile. If possible, ask the lender what their requirements are for an acceptable lending score — and what yours was reported to be. In addition, ask which credit reporting bureau was used.
Income
How much you made last year, as well as your current employment status, is another major reason why you might be declined for a personal loan. Banks calculate an applicant's ability to repay personal loans based partially on the that applicant's monthly income. If your most recent tax return shows a lower amount than meets the bank's threshold, you won't be considered a good bet for making those monthly payments. On the other hand, if you previously had a decent income but are now between jobs, the bank is less likely to take a risk on you.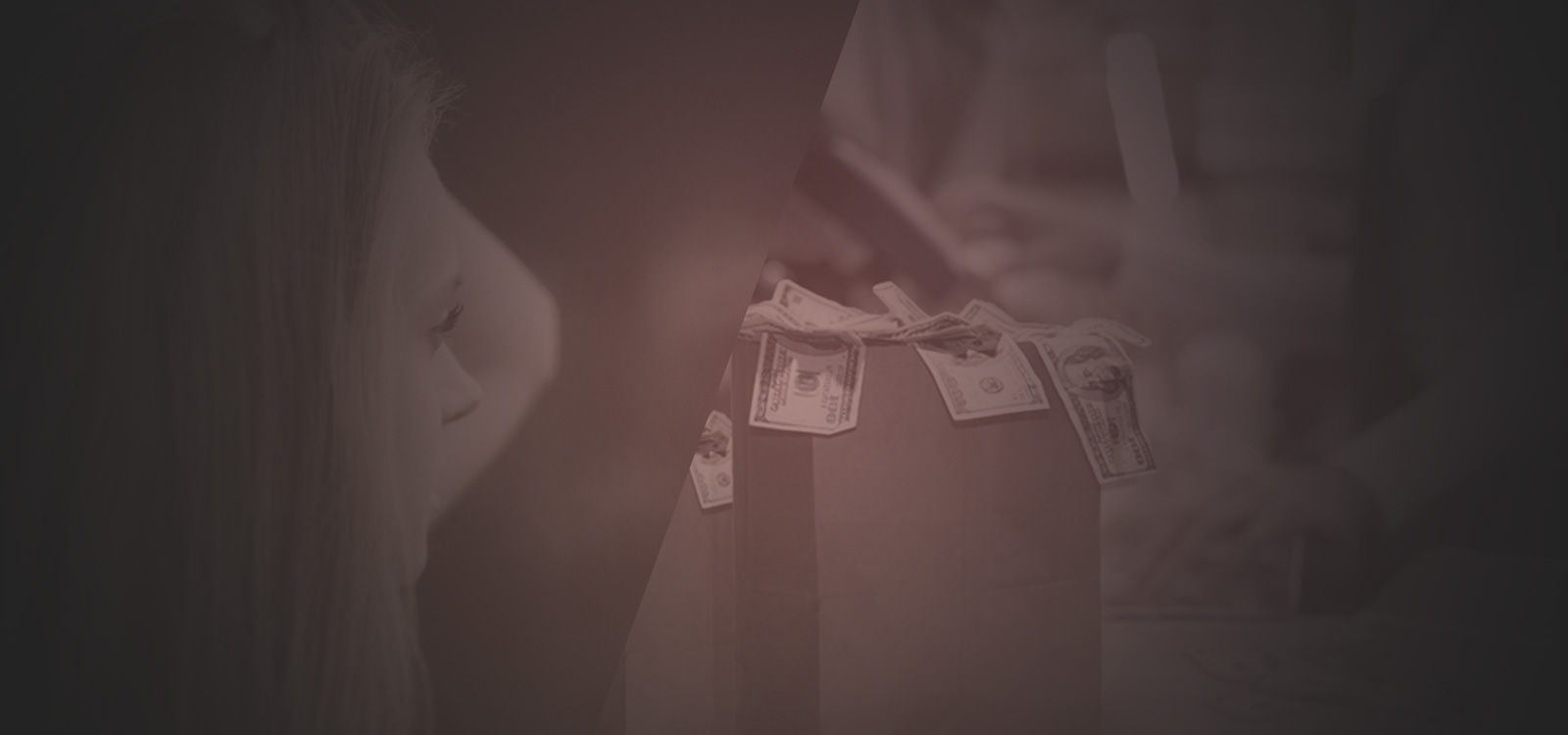 Debt
Along with income, your current debt influences your ability to make monthly payments on a proposed personal loan. Possible debts include mortgage, student loans, car payments, child support, furniture and electronic store payment plans, outstanding back taxes, other personal loans, and large credit card balances. Another factor banks consider under the debt category? Recently-added debt. Even if you don't owe much now, the bank can't evaluate your track record on paying down debt if it's only been a couple of months since you got that new car, or negotiated an IRS payment plan.
Self-Employed
As frustrating as it may be, people who are self-employed can have a harder time securing personal loans than those who can present a traditional W-2 from an employer. Lack of proper documentation is a reason many self-employed people are declined for a personal loan. If clients and customers can't submit tax information or other proof of having paid you, it's hard to prove your stated income amounts.
Application Error
Credit reports are notoriously prone to errors. In addition, the problem might lie in the actual application. If you're filling out an online form, or even doing it by hand, it's possible to note the wrong income or debt figures. You might even accidentally apply for a much larger amount than you intended to!
Fix the Reasons Behind Your Rejection
If you've been declined for a personal loan, don't give up! In fact, use the rejection letter as a blueprint for making your next application attractive to a potential lender. Most lenders will list the reasons you were declined for a loan in the letter. Take steps now to fix the reasons your loan was rejected.
1. Correct Your Credit Score
Obtain a copy of the credit report the lender who turned you down used. Examine it for any mistakes. If you find them, file a dispute with the credit bureau. You may also spot an accurate mark against you on the report that you had forgotten about. If possible, pay off that outstanding debt, or set up a payment plan. Finally, work on other aspects that tend to lower a credit rating. Pay more than the minimum on your monthly credit card payments. If you've been habitually late with your bills out of sheer disorganization, change your habits.
2. Document Alternative Income Sources
If you're self-employed, it's important to document your various income streams. Your own banking statements can help. If you don't have a separate bank account for business uses, consider getting one. A potential lender can cross-check client and customer deposits with invoices and/or receipts that you supply. (If you don't send your clients invoices or write receipts for cash payments, this is a good time to start!)
3. Address Your Debt-to-Income Ratio
In some cases, people are declined for a personal loan if their debt load is the primary concern. Owing $10,000 to five creditors is often more concerning than owing $50,000 to one lender. That's because it's often the interest rates that make a loan so hard to pay off. Before you reapply for a personal loan, start by paying off as much debt as possible. If you have assets which you can sell to make that credit card balance go away, now is the time to do so. If a potential lender is still concerned about the number of creditors you have, ask if you can roll some of your debts into the personal loan. Consolidated debt is often more attractive to financial institutions that several smaller individual debts.
4. Seek a Business Loan
Is the personal loan you're seeking designed to grow your business? If so, look for programs that might be more sympathetic to your situation. If you are a veteran, a small business owner or a member of a previously underserved demographic, there may be business loans of all types out there that are more forgiving of spotty credit or lower income. Online searches for something like "Older women starting businesses" may yield surprising results!

5. Fix Application Errors
Always keep a copy of your loan application. That way, if you're turned down, you can take another look to see if you've left off an employer or entered any numbers incorrectly. If you find that you need to fix an application error, contact the lender and alert them to your error. They may allow you to reapply.
Consider Personal Loan Alternatives
When you shop personal loans, consider alternative loans to the more traditional types. For example, cash loans online is a growing trend. If you have a highly specific reason for needing money, you might have a better chance with lenders who specialize in those kinds of loans. These include travel loans, wedding loans, and medical bill loans.
Personal lines of credit represent another option. Also known as an LOC, this type carries the advantage of being able to borrow the needed funds, pay the balance off, and use it again. For people who are in a situation where they need emergency cash loans with bad credit, a co-signer loan may be the way to go.
Proceed With Caution
Each type of loan has its pros and cons. Often those that cater to a bad credit applicant will have high interest rates. Or you may need to put up an asset in order to obtain the loan. If you can't pay, the lender can seize that asset. Above all, it's important to look at the contract carefully before signing it. There may be requirements or consequences that you can't risk committing to.
How Long Should You Wait to Reapply for a Loan?
Experts say that you should wait about six months to reapply if you've been declined for a personal loan. Multiple rejected applications, phased too closely together, are red flags to creditors who might otherwise have OK'd the loan.
You don't have to remain idle during that months-long waiting period, however. Use that time to take the steps needed to ensure that your application will be better received once that six months or so has passed. Consolidate debt, pay down credit card balances, fix application errors, and contact credit bureaus about any misinformation that is on your record. Each of these measures is likely to put you on the road to an approved personal loan!
When you decide to reapply, our partner Fiona has some suggestions for you. Check out the list of lenders below and fill out the form to let us now you're interested in getting offers.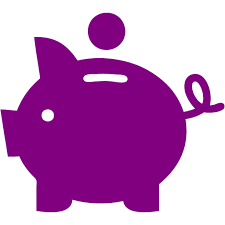 Melissa is frequently published on Loanry® (www.loanry.com) as well as a number of other OfferEDGE, Inc. web publications and properties. As a writer for web sites such as National Geographic's Green Living, MultiView, SF Gate, Livestrong and eHow, Melissa J. has written on a wide range of topics. Melissa J. specializes in taking sometimes complex information about finance, real estate, investments and money, by transforming it into lively, user-friendly content.