When people get into difficult financial straits, it makes sense to reach for a lifeline. But knowing when you should get a personal loan can be more complicated than just swiping the credit card and kicking the payments down the road.
When is the Right Time for a Personal Loan
Among the most significant benefits that short term loan lenders offer are options to get on a consistent repayment plan at an affordable interest rate. Unlike credit cards, personal installment loans allow borrowers to package different types of debt. And secure stop-gap funds when emergencies arise.
These products can consolidate substantial debt under one roof to unburden monthly bill-payers, so you can better enjoy a comfortable lifestyle. But before you shop personal loans online, make a full review of your situation and make a strategic decision about when you should get a personal loan.
When A Personal Loan Makes Sense For Debt Consolidation
Small personal loans have become increasingly popular over the last 10 years for strategic debt consolidation. Rolling high-interest monthly bills such as credit card balances and other debt allow everyday people to save money on interest and streamline budgets.
But the fact that it can ease financial stress does not necessarily mean cash loans online are the best solution. Knowing when you should get a personal loan also involves planning and immersing yourself in a financially stable situation and mindset. Taking out emergency cash loans to fix short term financial crunches could exacerbate long-term deficits. That's why it's important to consider the following in order to know when you should get a personal loan.
Personal Loan Money Tips
Create A Repayment Budget: Packaging substantial debt into one monthly installment can only be a successful financial strategy if you are prepared to make consistent payments for the life of the debt. Personal installment loans require due diligence that includes calculating income versus spending. Be reasonably sure you can meet all of your financial obligations, or you might sink deeper in debt.
Smart Debt Management: Before selecting a personal loan product online, ask yourself pertinent questions. For example, how long would it take to pay off a loan realistically? How much monthly flexibility do emergency cash loans offer given the accumulated debt? Select a product with terms that allow you to streamline and successfully manage short- and long-term debt.
Control Spending: One of the keys to intelligent debt consolidation entails getting spending under control. Emergency cash loans can be fantastic vehicles to regain your financial health. But a steady diet of lower expenditure may also be in order. Without critical self-control, cash loans online might only put off a crisis.
Knowing when you should get a personal loan means answering these and other questions about individual finances. Short term loan lenders have a variety of products that can include obtaining a loan for medical bills to packaging a variety of liabilities. But before diving in, be reasonably sure you are ready to swim.
What to Know When You Refinance a Personal Loan
It may not be common knowledge, but refinancing applies to more loan products than simply home mortgages. Buying a home ranks among the largest purchases in many people's lives and a good place to take advantage of low-interest rates when you are able. But people who get personal loans online also have refinancing options available.
When rates are low, or you find yourself in a better borrowing position, you may be a strong position to renegotiate. Keep in mind that short term loan lenders compete over customers. The fact that you put yourself in a commanding position to shop personal loans online means a lender may be willing to reduce interest rates, improve loan terms, and waive fees rather than lose your business.
Because many lenders review and approve application online, the process requires little effort on your part. And, don't be shy about picking up the phone or communicating through online customer service windows to emphasize your improved financial situation. Consider the ability to refinance a financial feather in your cap.
Types of Personal Loans that are Good for Specific Reason
As I stated earlier, there are a wide range of personal loan products available to people interested in consolidating debt and short-term loans to bridge a financial gap. Experienced short term loan lenders may consider these and other items credible reasons to apply such as the following.
Loan for Medical Bills
Often referred to as "medical refinance," the high cost of insurance and procedures has prompted compassionate lenders to create loan products to help people through a health care crisis. Products may include secured and unsecured medical loans as well as medical credit cards among others.
Emergency Cash Loans
There are numerous issues that put everyday people in a financial pinch. Things from severe weather storms that damage a home to a temporary work stoppage can create short-term setbacks that require short-term financing. Online lenders understand the need for stop-gap cash to avoid taking a credit hit.
Automobile Loans
Many dealerships provide customers with loan application services. But car salesman and their lending network are not always the most cost-effective option.
That's because the person selling you the vehicle has a vested interest in you buying the most expensive vehicle possible in many cases. Sales staff members are required to meet quotas, and they often improve their commissions and bonuses based on sales numbers. When automobile buyers shop personal loans online, you can weigh low-interest options and against a dealer's in-house deal.
It's also important to keep in mind that auto loans are not one-size-fits-all products. They tend to have considerable flexibility regarding the repayment schedule, fees, and even interest rates. The best way to know when you should get a personal loan is to take the time to conduct due diligence. Review online lending resources and makes sure the monthly installment fits into your budget.
Good Credit Matters To Short Term Loan Lenders
If the adage that "cash is king" holds true, then good credit is a knight in shining armor. Whether you are working to get a loan for medical bills or consolidate monthly bills, enjoying good credit can help lower interest rates and save money.
Short term loan lenders commonly employ a tier pricing policy when borrowers have good credit scores. Borrowers who cross certain numeric thresholds may be able to access rates enjoyed by those with top-flight credit scores. These are some websites everyday people can use to review credit score standings before applying for cash loans online.
Creditry: Offers a general view of your credit score but not necessarily a FICO score. It can provide a rough estimate.
myFICO:  Provides a credit score calculator arrived at through the answers to personal finance questions. If you answer accurately, it may also provide a rough estimate.
Experian: For a fee as allow as $1 this site provides a credit report and monthly monitoring.
Equifax: Provides a reasonably accurate credit score and report for as low as $12.
By considering these resources, potential borrowers and refinancing customers can draw some general conclusions about when you should get a personal loan based in available interest rate options. Knowing your credit score and seeing a credit report also gives potential borrowers an opportunity to fix deficiencies. And improve their borrowing leverage before applying.
Finding a Lender Using Loan Shopping Tools
One thing that is abundantly clear to me is that securing a personal loan has evolved considerably in the technology age. Lending portals offer insightful tools to shop personal loans and allow you to settle on the best option to suit your financial needs. Take the time to weigh your options about when you should get a personal loan that best improves your financial health and wellbeing.
You've Done the Research to Compare Personal Loan Lenders
Once you have taken the time to work through possible loan options, take the next step and compare the interest rates offered by competing lenders. Keep in mind that even slight differences in interest rate percentages turn into significant dollars over the life of a loan. At the end of the day, that's your money.
How To Get A Personal Loan With Good Credit (690-739)
A respectably high credit score opens the door for a wide range of short term loan products. The flexibility of short term loan lenders helps good, hard-working people overcome unexpected shortfalls and put them back on their feet. People who secure funds online are finding the process easy, streamlined, and rewarding. These are three basic steps to get a personal loan online.
Shop Personal Loans
Connect To A Lender
Check Out and Wait for Approval
It may seem unbelievably simple, but securing a loan online is almost as easy as making a purchase on Amazon and the delivery time tends to be faster.
Use Free Personal Loan Calculator to Figure Out What You Can Afford
Online loan calculators have proven invaluable to potential borrowers in helping to decide when you should get a personal loan. Brick and mortar bank lenders tend to handle the paperwork for you and highlight the end figure. In this day and age, that practice simply does not hold water.
You have every right to review potential lending options and weigh them against repayment abilities. Consider working with an online loan calculator to get a clear picture of your lending options.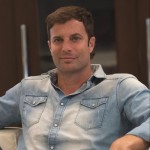 Ethan founded Goalry, Inc in Dec 2016 with the mission to build the world's first and only Financial Goal Mall. One place to reach financial goals and comparison shop for any money matter. Taub invents the IP for the finance stores within the mall, while overseeing various aspects of the company. He also has orchestrated the company's earned media across the finance stores: Accury®, Billry®, Budgetry®, Debtry®, Cashry®, Creditry®,  Loanry®, Taxry® and Wealthry®. This includes over 1200 blogs, 400 videos, thousands of social post and publications that have been featured across the web.