Personal loan interest rates impact the decisions you make about whether or not to take out a loan in an emergency or for a specific need. They are not difficult to understand if you have a little guidance before plunging in and taking on new debt. Armed with knowledge and sensibility, you are more than capable of managing your debt and finding the best interest rates possible for loans.
How Interest Rates Impact Your Financial Decisions
Personal loan interest rates work both ways. If you borrow money, the interest rate is the amount your lender will charge for your use of their money. On the other hand, when a bank borrows your money from your savings account, you earn the interest the banks pay for the use of your funds. The Federal Reserve sets the interest rate and controls its movements and its direct impact on the economy.
Interest rates drive US economic growth. They also impact all costs involved with loans and how much return you will see from savings

accounts and any investments. From a daily consumer viewpoint, these interest rates determine how much you will pay when you borrow for a car note, a student loan, or even a personal loan. When you invest or develop your savings account, interest rates determine how much will earn from those funds.
By paying attention to the current interest rate, you can increase your investment earnings and decrease the costs associated with borrowing money. Basically, high-interest rates give lenders an advantage while low-interest rates benefit borrowers.
Following an interest rate hike by the Fed in March 2017, banks began to raise their rates for savings accounts. This demonstrates how increased interest rates will earn more return on savings accounts but will inversely cause personal loan interest rates to cost more. The key is to take full advantage of higher interest rates, particularly when you are saving for big ticket items such as a home or higher education.
When you see that interest rates are dropping, this is the perfect time to refinance your current home or explore options for your first mortgage. Keep an eye on interest rates as the Fed doesn't alter the interest rate often. They proceed only when they feel that the economy is strong enough to handle the fluctuation. For entrepreneurs starting a new venture, interest rate hikes are viewed as positive economic indicators.
Why Personal Loan Rates Matter
When you need a little extra help, personal loans are there. You can use them for medical bills, unexpected expenses, or even debt consolidation. To determine personal loan interest rates, lenders consider income and financial history. They will also look at your current amount of debts. For the most highly qualified applicants, they will offer the prime interest rate but their credit history must be impeccable. For applicants seeking a personal loan, a Fed interest change mean that any interest rates associated with a loan will also change. This is a fact of the marketplace and not dependent on credit history. If you are wanting to use a personal loan to consolidate high rate interest credit cards or debt, the perfect time to do it is when interest rates are low.
Why You Should Care About Loan Interest Rates
When deciding to apply for a personal loan, your credit score will be a primary consideration. But whatever your credit situation, even bad credit, there are options that can help you. To help you understand your position and the options available to you, we've compiled information on personal loan interest rates and the necessary credit score to access them. The first step is to review your credit score if you haven't done so already. While we are not lenders, we enjoy helping people to understand their credit and the loan options that are available to them.
Personal Loan Interest Rates
When looking at personal loan interest rates, it's a simple matter of economics. The better credit score that you have, the lower your personal loan interest rates will be. The same is true with "Fair" or "Bad" credit, your personal loan interest rates and fees will be higher because you present a greater risk to the lender. But before you get too worried, there are things that you can go to improve your score before applying for a personal loan. Taking the time to clean up past delinquencies or inaccuracies will get you a better interest rate in the future. While there are personal loans available for individuals with every credit type (good, fair, poor), the lender to work with and the interest rates they offer will depend on your credit score.
Your Credit Score and Interest Rates
If you do decide to take out a personal loan, realize that past loans impact your ability to get future loans. So, be responsible and reasonable about the repayment plan. If the repayment plan is one that you can handle, you can lower the future personal loan interest rates. So the lesson is to always responsibly manage any credit cards or loans that you have.
Be diligently paying them off in a timely manner, you will gradually see the results with an improved credit score and lower personal loan interest rates when you apply in the future. This is your pay off for working hard to improve your credit score. The bottom line is that continually working to improve your credit score is imperative. By pursuing these actions before applying for a loan, you'll reap the benefits of lower personal loan interest rates and that will make paying off the loan even easier.
| CREDIT SCORE | CREDIT SCORE TIERS | AVERAGE PERSONAL LOAN INTEREST RATE |
| --- | --- | --- |
| Excellent | 720-850 | 9.8% |
| Good | 690-719 | 15.0% |
| Average | 630-689 | 21.3% |
| Poor | 300-629 | 28.2% |
Interest Rates for New Credit Files
For people with no established credit history, the initial personal loan interest rates they are offered are often incredibly high. This is because they have not established a credit score or a reputable history of being responsible in credit situations.
At times, it may even be as high as 34% APR. The good news is that after they demonstrate that they can responsibly manage the credit that they are offered, the interest rate will be gradually lowered to about 7% APR or less.
While the credit score is only one factor lenders use to determine the interest rate they offer you, it's still very important to work on it. It won't change immediately but, over time, you'll see the results that you want.
The reality is that it may take a couple of years but persistence pays off. Hanging in there and being diligent will affect your credit score. It can even impact your work and other areas of your finances as many employers require a credit check before offering a new job. So, stay on top of repayments and check your credit score frequently.
While you are checking your score, be sure to look for any errors or discrepancies. If you find them, report them immediately to the credit bureaus as they can negatively impact your credit. Don't expect anyone else to find the problems and correct them. The world does not work that way. Report errors and contest them for you can get them out of your record.
What You Should Know Before Taking Out A Loan
 Before applying for a personal loan, there are a few things that you need to understand before taking one out. There are a wide variety of personal loans for many different reasons. It could be that you need the funds for any of these reasons:
Taking a personal loan doesn't need to be a negative experience. As long as you stay on top of the whole experience, you'll make the best decisions for your situation.
Keep Your Credit Score in Mind
Your credit score and credit history tell lenders a lot about you. Lenders can quickly see how much risk they take on if they approve a loan. It also lets them know in advance, how responsible and diligent you are about adhering to a timely repayment plan. They are much more likely to give a loan to someone with a 'good' or 'fair' credit score in the amount they are requesting. If you have a 'poor' credit score, there are still options but they won't be as favorable.
Broadly speaking, most lenders will need a 660-credit score or better for a personal loan. The higher your credit score, the less risk you present. But your credit score is not the only factor that lenders consider, they also want to see your income.
Online Personal Loans
Today, people have many options when they are considering taking out a personal loan. With online lenders, you have more options for getting the unsecured personal loans online you need at an interest rate you can manage. At Loanry.com, we are not lenders but we are here to help you find a lender who may be able to help. There are also a variety of educational tools and information to get you on the right path. Shop the site for lenders and compare terms using money tools to get the right fit for you.
The Role of Income in Personal Loan Applications
Personal loans are generally unsecured, meaning they don't require collateral. So lenders look at income when considering personal loan applications. If they can't seize your property, such as a house or car, when the loan isn't repaid, they need to assess their level of risk. Looking at your income gives them the ability to determine your ability to repay the loan. To that end, the more money you have coming in, the larger the loan can be. This makes sense for you and them.
Also when some lenders look at income, they have predetermined amounts they will lend based on income amounts. If you don't make enough money, they simply will not lend to you.
Personal Loan Interest Rates and Fees Explained
As you look at our finances and the amount of money you need, it's a good idea to add interest rates and any fees. This will give you a better idea of what your monthly payments will be. It will also increase your loan amount to ensure you have anything covered.
Average Interest Rates for Personal Loans
"What are the average personal loan interest rates?" The answer is, "It depends." But don't be surprised if they are high. This is because there is no collateral involved, the lender is taking a greater risk by making the loan. With no collateral to ensure repayment, lenders increase the personal loan interest rates to cover their risk.
Other factors that affect the interest rate that you are offered is your credit score and the lender you have selected. From a prime lender, you can anticipate a personal loan interest rate of anywhere from 5% to 36%. That's a broad range. Again, your credit score plays a big role in how lenders set the interest rate. A personal loan calculator get help give you a general idea.
What Fees are Involved with Personal Loans?
Any loan that you take out will come with fees. There are a few personal loan fees that are quite common.
Pre-payment Fees: If you repay the loan too early, some charge a prepayment fee. This is something to watch out for because some lenders allow paying early to avoid interest charges.
Origination Fee: This fee covers the lender's costs associated with completing your loan paperwork and setting your interest rate. Considering it a processing fee.
Late Payment Fees: If you stay on top of your repayment schedule, this is one that you won't have to deal with.
You can Save a Lot on Current Debt with a Personal Loan
In some situations, this is true. If you are being charged high fees in late penalties, you may need to consider another option. If your current credit card or loan has interest fees that are so high you can only pay the minimum amount each month, a loan at the lower rate might help. Also, if you have multiple credit cards or loans, it can be difficult to keep track of the multiple payment dates and charges. In this case, you need to decide if you would benefit from taking out a personal loan to consolidate your debts at a lower rate. Not only could it save you money, but it could save you time.
Understand Your Ability to Pay Back the Loan
The ability to get a loan at a certain amount doesn't always mean you should. Lenders use certain standards to set your loan amount. That does not mean that it is a perfect system, though. You're a better judge of your ability to handle a certain size loan than they are. While the lure of loan is great in the immediate present, you also have to consider the long-term implications of paying off the loan in the future.
The biggest issue that you need to consider is whether or not this loan and the repayment schedule will become a burden in the future. You may have a current need that you need to resolve but a bigger loan than you can handle will become a future problem. Being realistic with yourself about your finances is essential when considering a personal loan.
Personal Loans are Short-term Solutions
When you are facing complex financial situations, a personal loan can be a solution in the short-term. They can help you out of a jam but you will not be successful with a loan if you are not earning enough income to cover them.
The best advice is never to borrow more than you need. Remember that you will also be dealing with personal loan interest rates so its best to keep the loan at a reasonable amount. To realize the benefits of personal loans, look at them as financial tools to help with your goals. They can be used but only sparingly.
Location for Shopping for Personal Loans
There are variety of places where

to get a personal loan. These include traditional financial institutions and modern online methods.
We've shown you how your credit score and income level play into the interest rate lenders offer for a personal loan. You'll also want to loan shop for lenders that will give you the best interest rate. As you do so, trust your gut to avoid loan scam artists who will ask for an upfront fee. Don't do it.
Low Interest Personal Loans
As mentioned earlier, lending companies consider personal loans to be a riskier loan option because they do not require collateral. However, they can be helpful when you need cash. Also, they can be used in a variety of ways including medical bills, emergencies, or improvements to a home. The interest rate needs to be a primary consideration. There are online and traditional bank loans available off low interest rates. You just need to shop for them, particularly if you have a "good" or "fair" credit score.
Good Credit Score
We know that any potential lender will consider your credit score to determine your personal loan interest rates. They will look at the amount and type of debts that you have and how consistently you've paid them off. If you have a "good" credit score, you will be able to find the best rates.
With a credit score of 740 or above, you are considered to be a good risk by lenders. Meaning there is a lower chance that the loan won't be paid back. With an unsecured personal loan, the lack of collateral does make them more difficult to obtain. But with a "good" credit score, you'll have an increased chance of getting a lower interest rate.
People who have credit scores in the 650 to 739 range are still considered to be good credit risks by lenders. While they won't offer you their lowest interest rate, you should be about to secure on in the middle range. This is when you may want to consider delaying taking out a personal loan until you raise your credit score to 740. If you can wait, this will get you a better interest rate.
Think About Your Current Debt
If you currently have outstanding debt, you need to consider it before taking out a personal loan and accumulating additional debt. Be sure to include everything that you currently owe. While you've probably first thing about credit card debt, you may also have a mortgage, store credit cards, or a car payment. If you want to secure a personal loan with the lowest interest rate, it's in your best interest to have as little debt as possible.
Compare Companies
| | |
| --- | --- |
| Interest Rate By Lenders |  Lender's APR |
| Affirm | 10.00% – 30.00% (0% APR offered at select retailers) |
| Alliant Credit Union | 6.49% – 10.49% with AutoPay |
| American Express | 6.90% – 19.98% |
| Avant | 9.95% – 35.99% |
| Backed | 2.90% – 15.99% |
| Best Egg | 5.99% – 29.99% |
| Citibank | 7.99% – 17.99% with discounts (rate may be higher) |
| Citizens Bank | 6.80% – 20.91% with AutoPay |
| Discover Personal Loans | 6.99% – 24.99% |
| E-LOAN | 7.99% – 35.99% |
| Earnest | 6.99% – 18.24% |
| FreedomPlus | 5.99% – 29.99% |
| KeyBank | 7.49% – 15.24% with AutoPay |
| LendingClub | 6.95% – 35.89% |
| LendingPoint | 9.99% – 35.99% |
| LightStream | 3.99% – 16.99% with AutoPay (rates vary by loan purpose) |
| LoanStart | 4.85% – 35.99% |
| Marcus | 5.99% – 28.99% |
| Mariner Finance | Up to 36.00% |
| Mr. Amazing Loans | 19.9% – 29.9% |
| Navy Federal Credit Union | 8.19% – 18.00% |
| OneMain Financial | 16.05% – 35.99% |
| Payoff | 5.99% – 24.99% |
| Peerform | 5.99% – 29.99% |
| PersonalLoans.com | 5.99% – 35.99% |
| PNC Bank | 5.99% – 25.44% with AutoPay |
| Prosper | 6.95% – 35.99% |
| Regions Bank | 7.50% – 18.83% with AutoPay |
| RocketLoans | 7.161% – 29.99% |
| Santander Bank | 6.99% – 16.99% with ePay |
| Self Lender | 10.58% – 14.77% |
| SoFi | 5.99% – 16.74% with AutoPay |
| TD Bank | 6.99% – 18.99% with AutoPay |
| Upgrade | 7.99% – 35.89% |
| Upstart | 7.46% – 35.99% |
| Wells Fargo | 5.49% – 22.99% |
Final Thoughts
While shopping around for personal loans, be sure to shop around the different lenders so that you develop an understanding of the numerous terms and conditions available to you. The first offer may not be the best one. Fees and interest rates will vary from company to company. When you can narrow it down to three potential lenders, be sure to spend some time looking at their loan contracts. Some companies may have additional hidden fees or conditions that may not be immediately apparent.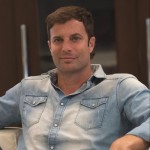 Ethan founded Goalry, Inc in Dec 2016 with the mission to build the world's first and only Financial Goal Mall. One place to reach financial goals and comparison shop for any money matter. Taub invents the IP for the finance stores within the mall, while overseeing various aspects of the company. He also has orchestrated the company's earned media across the finance stores: Accury®, Billry®, Budgetry®, Debtry®, Cashry®, Creditry®,  Loanry®, Taxry® and Wealthry®. This includes over 1200 blogs, 400 videos, thousands of social post and publications that have been featured across the web.